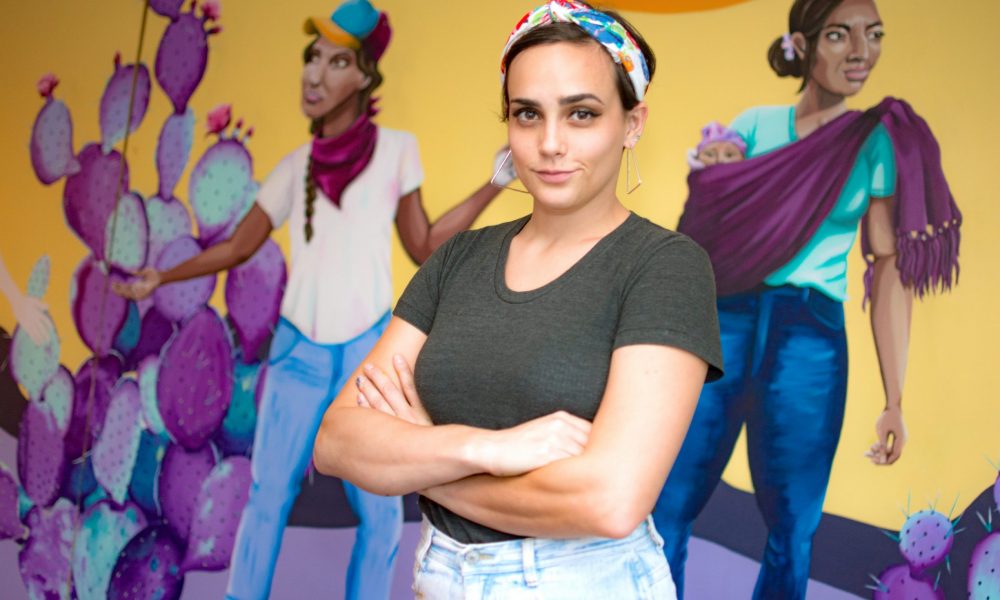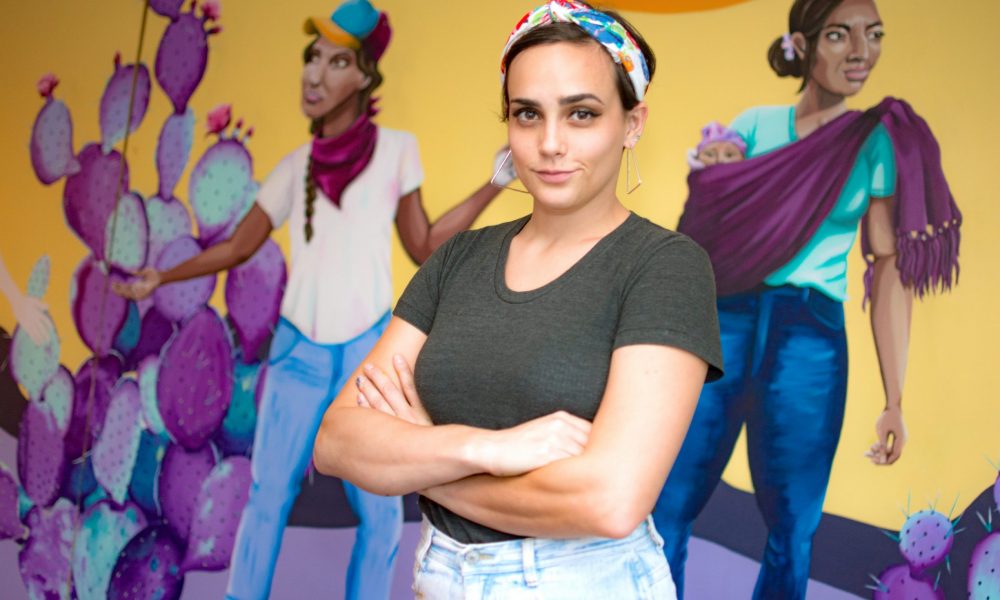 Today we'd like to introduce you to Sam Jacobson.
Every artist has a unique story. Can you briefly walk us through yours?
I was born outside of Philly to a Jewish American father and a British ex-pat mother. They taught me to follow my heart, embraced my creativity, and encouraged me to reach for my goals as an artist as they both are very creative themselves. My dad runs a family-owned sign making company featuring an in-house art department and a workshop that fabricates each sign by hand, and my mum has made or reupholstered almost every piece of furniture and decor in our house. After high school, I moved to NYC to attend Marymount Manhattan College to get a Theatre Arts degree in Costume Design.
After graduating, I stayed in New York for four more years working as a freelancer in just about every costume related position imaginable! My Broadway credits include The Testament of Mary, The Nance, and The Heidi Chronicles, and I was a Wardrobe PA on the first two seasons of Broad City and a handful of TV pilots. I soon became disillusioned with show business, and in 2014, I met my partner, fell in love, and a year later, I was moving out of my apartment in Queens to head with him towards a new life of creative potential in Austin. After experimenting with a number of creative positions here, I finally found a job as an apprentice to a lady silversmith, where I now am employed as her Production Manager for jewelry orders. It's the best day job I've ever had! And finally this year, I got my footing enough to branch out part-time on my own creative, entrepreneurial endeavors, specifically as a muralist.
Please tell us about your art.
My art is broad and multifaceted. One reason I was initially drawn to costume design is the ability to use so many mediums to create… from the design stage with drawing and painting to building and sewing costumes, distressing fabric, beading, dyeing, fabric painting, you name it. But, as a child I was never caught dead without fine art supplies and was always experimenting with any medium I could get my hands on. Now, as I'm growing into the stage where I get to do whatever I want with a quarter-lifetime of experience and knowledge, I find myself mostly working in acrylics, paper collage, colored pencil, and recycled fabrics. I've been painting murals, which I love as they get to be shared with so many and really inform the spaces that people use every day. The size aspect is really cool too because it's so scary to start but once it's done the impact is literally huge. I'm currently finishing up an 8ft x 12ft mural about Latinx migrant women who are crossing through the desert, running from turmoil and danger in their home countries to the unknown in America. This piece, "Migrantes," is really important to me as I'm so disgusted by the depiction of migrants on the news, and hate that their humanity and integrity is taken from them for political gain on the national level and out of ignorance on the individual level. I'm an empath, and I feel this struggle so strongly, especially as the daughter of an immigrant (albeit a white immigrant) and a Jew because I was labeled as "other" my entire childhood in the suburbs. I want to express the beauty and strength of the people immigrating that doesn't get shared in the media through the lens of a painting that magnifies these heroic qualities and makes people stop and think.
Given everything that is going on in the world today, do you think the role of artists has changed? How do local, national or international events and issues affect your art?
I don't think that the role of the artist has changed but I think the way that people interact with art has changed, and so artists have more power than they ever had in the past. Although public art and street art have been around for a long time, most art could only be seen in galleries, museums, and printed publications and the content of the exhibits were up to the people curating them. Now with the internet, social media, and woke individuals art can be seen EVERYWHERE in the form of posts, blogs, T-shirts, bumper stickers, etc. People are looking for art that expresses the feelings that they can't verbalize, businesses need art to communicate their positions in politics and society, and anyone worth their salt in the crazy alter-dimension that is the internet needs art to have followers and sponsors align with their views. Clearly, current events and politics have affected my work since my most recent piece is about the immigration crisis. As stated earlier, being empathic makes it hard to ignore what's going on around me and so the easiest way to digest all of the feelings that the bullshit stirs up is to put it into my art. I'm also making pins, shirts, and jackets inspired by the women's march to help spread the power to my fellow ladies who are feeling enraged by this moment in our history.
How or where can people see your work? How can people support your work?
I have a website where my work is displayed – www.sapiradesign.com – and you can see my murals at local businesses in South Austin like Crossfit Lumos and The Art of Shoes. People can support my work by spreading the word that I'm a muralist accepting commissions, and I will also soon have a webshop and Etsy with some smaller paintings, enamel pins, upcycled jackets with painted backs, and more! Also, follow me on Instagram @sapiradesign.
Contact Info:
Image Credit:
Portrait by Lucero Archuleta
Getting in touch: VoyageHouston is built on recommendations from the community; it's how we uncover hidden gems, so if you know someone who deserves recognition please let us know here.