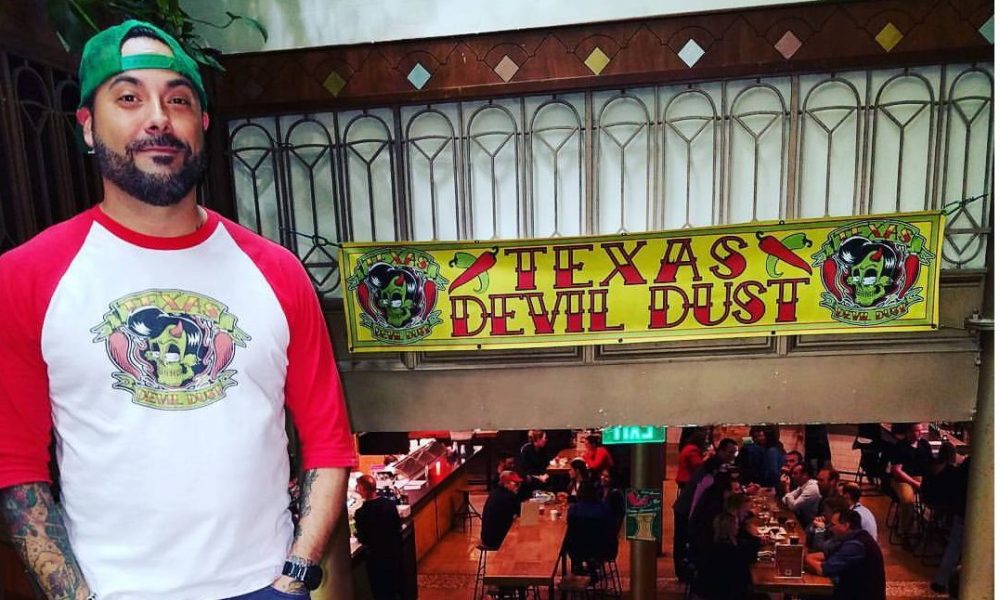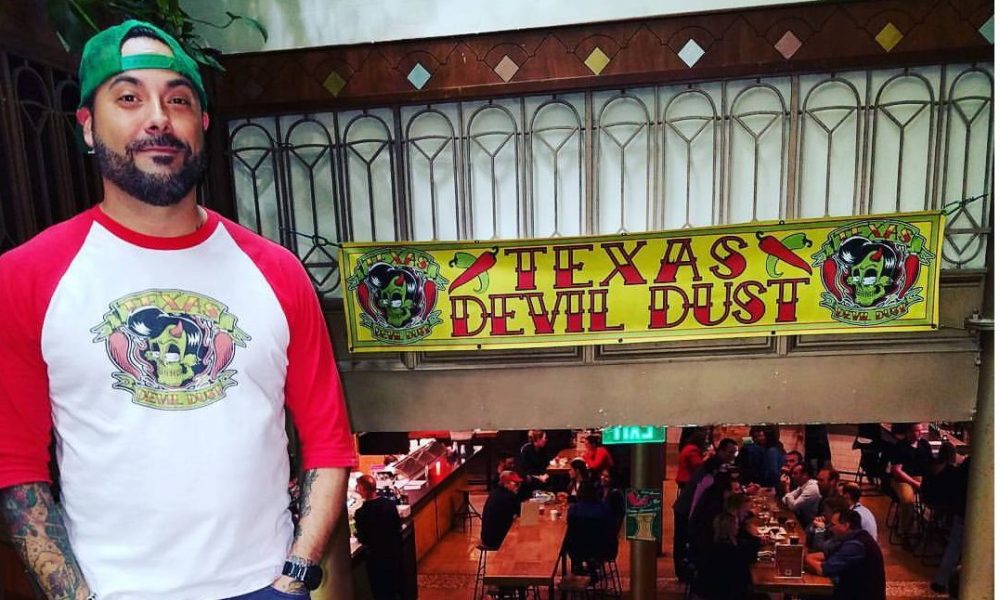 Today we'd like to introduce you to Sam Molandes.
Sam, please share your story with us. How did you get to where you are today?
Back in around 2010-2011, a friend had turned me on to some smoked chili flakes that he was making. The smoke and the heat blew my mind, but the flakes were brittle and very hard to chew. Fast forward a few years and my Dad had gifted me a smoker for Christmas.
I started smoking my own peppers and dehydrating them. But instead of making flakes with them, I decided I would grind them into a powder. I would make some powders and give them to friends, and everyone loved it. Soon, more and more friends were asking for more and wanted larger quantities. I started making larger amounts, and would ask for a few bucks here and there to cover the cost of the raw products, but really nothing more.
At that time I was working in the oil and gas industry, and I was just making pepper powders every so often, but nothing regularly. It wasn't until I was let go from my job as a CNC machinist that I got back into the service industry. It was there I met a few chefs who I looked up to become really good friends with. I went out on a limb and let them try my powder, and they told me that I might be on to something.
They gave me some advice, criticism, and some well needed moral support. That's when I started adding other ingredients and really refining my recipe. I had an awesome recipe that packed a punch with a really nice depth of flavor. At this point, I started bottling my new product and was setting up at farmers markets, local breweries, and car and bike shows. The response was awesome.
But now I needed to showcase what the consumer could do with my product, so I would make salsa and tell people that they could add my Texas Devil Dust to regular salsa to enhance the flavor. Now I was making salsa! Next, I was making spicy pepper jams and then hot sauces. That's pretty much where I'm at now. I do a couple of huge shows a year, and the rest are smaller events around town.
Has it been a smooth road?
It actually has been a pretty smooth road. It was a little weird, in the beginning, I guess just believing in myself. I had people that I looked up to, telling me that my stuff was awesome and that I needed to get it in stores, and this and that. I was like, "seriously, you think its THAT good?"
I guess the main challenge is doing this basically by myself. I still have my regular job bartending and its hard to make the time to produce as much as people are demanding and to have time to do more shows and market my products to a larger audience.
We'd love to hear more about your business.
I basically me, as the sole owner/operator, I do all of the smoking, dehydrating, grinding, bottling, labeling, sales, marketing — the whole nine. I specialize in making hot stuff with awesome flavors. My flagship product is original Texas Devil Dust dry seasoning, but I've also branched out and made smoked salsas, super spicy jams and jelly, and more recently hot sauces.
I'm most proud that so many different walks of people enjoy what I make. It's not just chile heads or people who are just trying to eat the hottest peppers out there. Even people who don't typically enjoy super spicy stuff enjoy my products because it has so much depth of flavor.
I think what sets me apart from other companies that are doing spicy seasonings or hot sauces is that with mine, you can add it to a dish and it doesn't dominate or hijack the flavor of what you're putting it on. It enhances or rather lends to the flavor.
Is our city a good place to do what you do?
Houston has such a diverse culinary scene. It's absolutely a great place for anyone who has a passion for cooking or creating items that people want to use in their own kitchens or daily cooking routines.
Pricing:
Texas Devil Dust seasoning $10
Half Pint of Pepper Jam $8
Texas Devil Dust Salsa pint $10
Texas Devil Dust Hot Sauce $8
Contact Info:
Email: Texasdevildust@gmail.com
Instagram: @TexasDevilDust
Getting in touch: VoyageHouston is built on recommendations from the community; it's how we uncover hidden gems, so if you know someone who deserves recognition please let us know here.