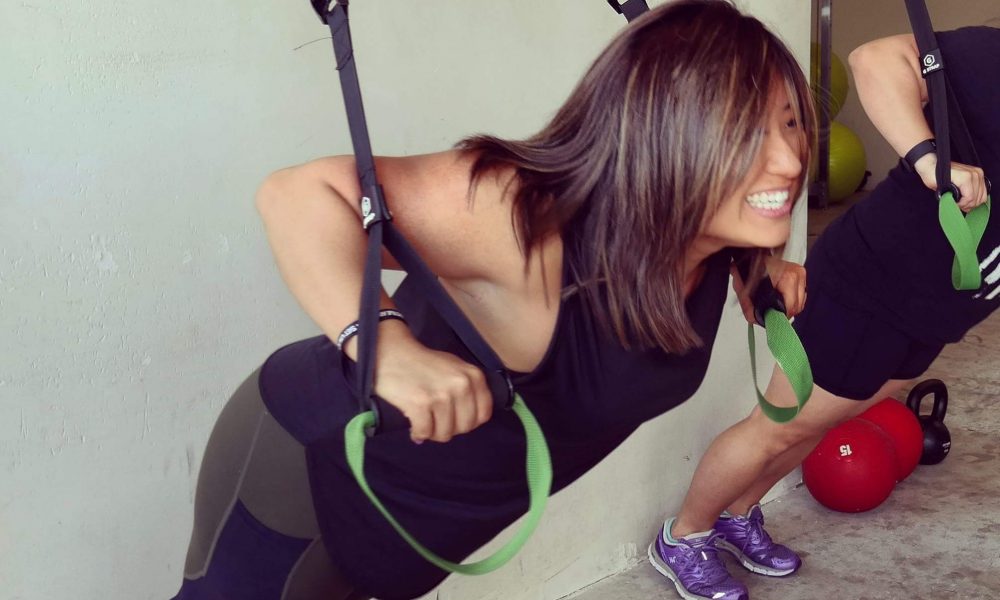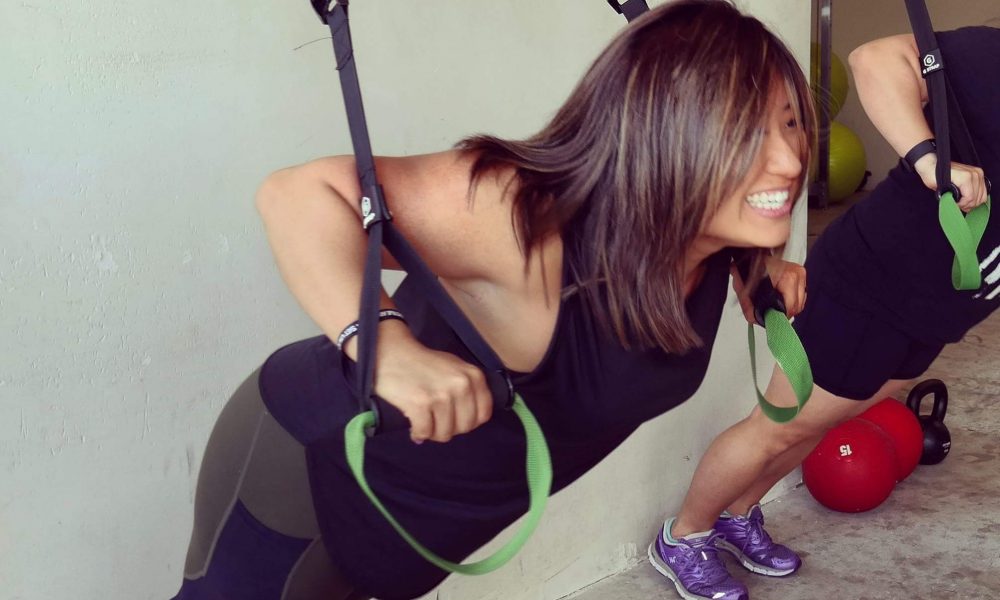 Today we'd like to introduce you to Sami Coffman.
Sami, please share your story with us. How did you get to where you are today?
In 2011 I was working as an Assistant Buyer for a retail corporation based out of Houston. I have a Bachelor's Degree in Fashion Merchandising however I was hanging on by a thread. Working in a high stress environment made me depressed, anxious, stressed so much that I would have panic attacks Sunday nights. My confidence was at an all time low and I had gained a lot of weight. I knew something had to change, realizing that the office environment and sitting at a desk all day was not for me. I truly believe God and the universe listens, and in 2013 I was given the choice to leave. At the time, I felt defeated and like a complete failure.
Looking back, that was the best thing that could've happened to me. I walked out of that office and away from a certainty in search of myself. I knew there had to be more to life. It was that week that I decided to never settle or float through my life again; To take control and never let myself stay unhappy for that long again. I was in search of my purpose. I didn't know what lay ahead of me, but I knew that anything would be better than where I was.
I gave myself 3 months to soul search and figure out my next move. I asked myself every day "what makes you happy?" For the past two years, I had lost myself. My one and only hobby had become working out to counter the stress of my job. I also knew that I enjoyed helping people, meeting new people, and making a difference in lives–feeling like I had a purpose. I decided that I wanted to pursue personal training but I was afraid. I knew nothing about fitness.
So I started to follow a free weight lifting program online with one of my friend's and we went to the local gym almost every day. I changed my eating habits. I changed my lifestyle. My friend unfortunately injured herself and couldn't continue working out. Typically that would have deterred me, but I pushed on and kept going alone.
While starting my weight lifting workouts, I noticed an old friend from my high school dance team was teaching a dance fitness classes nearby. I thought to myself… that looks like a fun way to exercise! I started taking her classes and soon enough she was mentoring me to take over some of her classes for her! I was absolutely terrified to teach my first class and it went pretty horribly, haha, but one day at a time I got better.
To my surprise women started to ask for when I was teaching. Teaching gave me life. It gave me PURPOSE! The mixture of strength and cardio was really paying off and not only did I lose weight, but I gained strength — mentally and physically! Losing weight showed me that I could be successful at something. It gave me the confidence I lacked and taught me discipline and inner strength.
After  successfully losing weight after struggling for SO long, I knew I wanted to help others who have struggled just like me. I wanted to show them that they could do it! If I could do it, anyone could!
December 2013, I passed the National Academy of Sports Medicine Certified Personal Trainer Exam. January 2014 I faced another fear and tried out for the Houston Dynamo Girls. I did not make the team, but I met a girl who helped me land my first "real" training job. Networking is SO important!!
For the next 2 years, I would work for the University of Houston – Downtown and The University of Houston Main Campus. I was also training my own clients on the side and working part time as a receptionist to pay the bills.
I knew I wanted to continue to grow as a trainer; my dream was to  train full time. I found a coaching position for a local women's only gym that had large boot camp style classes. This was my chance to leave my reception job. But again– I was terrified. I was used to working one-on-one with clients, so training a large class threw me out of my comfort zone. I decided then and there that I was just going to be myself–they would hate me or love me.
To my surprise, this was the place that changed me the most. I really built relationships with the clientele and as they grew, I grew too. I decided to leave that gym after I realized I could not grow anymore. It literally made me sick to leave so many people I cared about, but I knew I had to in order to grow. I knew there was more for me out there.
Sami Grace Fitness began in my apartment garage. It began with 2 clients and slowly built. Within weeks I had too many clients, and I needed a bigger space. We soon moved to a church gymnasium. There was no A/C, no ventilation, and it was not very well lit. We made it work! However, I still wanted a place to call my own. I knew it was time to GROW!
We moved into the Columbia Memorial Business Park in July of 2016. The unit was 850 sqft; not much bigger than my garage– but it was ours! We made it work until October. And they knew it was again time to grow! We moved into our current space, a 1200 sqft warehouse, and yet, I take much pride in saying we have again outgrown our current space and will soon be moving to a 2000 sqft location just around the corner!!! We are truly SO excited and SO blessed.
I have been so lucky on this journey. Without my parent's to accept me back into their home, without my fiance and my friend's support to work to be a trainer… I would not be where I am now. But I know that I am exactly where I am meant to be.
I have not built the Sami Grace Fitness community on my own. I have had some amazing, rock solid, members who have supported me since Day 1. They have been my backbone when I needed one, my words of encouragement when I wanted to give up, my truth-tellers, and my BIGGEST fans. Without a great support system–success would not have been possible.
Has it been a smooth road?
I have been very lucky and very blessed. I believe that running any business alone is hard work, but I know I have been nice dealt an exceptional hand. Yes, there have still been obstacles, for instance when we just started out the dumbbells were all brought by members and we had very little equipment.
There have been challenges with moving locations and there have been people who don't and never will want to see me succeed.
However, I try my hardest to stay focused me, my members, and the positives in life. I have had so much amazing help and an overwhelming amount of support, I am truly, truly blessed.
So, as you know, we're impressed with Sami Grace Fitness – tell our readers more, for example what you're most proud of as a company and what sets you apart from others.
Sami Grace Fitness is what I'd call a "boutique" warehouse gym because we are small in size but mighty in heart. Something that really sets us apart is our Check-ins for charity. Every month we donate the sum of 50 cents/per social media check-in to a local non-profit organization.
The thing I am most proud of is ALL of the things that make us more than just a gym! We are truly a supportive community and family. We all come from different backgrounds, different fitness levels, we have different goals, and are all ages! We have intimate class sizes which I refer to as small group training–so I can focus on educating and correcting form with my clients. We do high-intensity circuit training, traditional style weightlifting, and HIIT style workouts.
I really try to connect with each one of my clients and help them individually; there is no 'one size fits all' or cookie cutter plan when it to each person's success. I love to motivate and teach. Our classes are 35-45 minutes in length, depending on if you want to stay and do extra cardio or abs! I take my clients measurements once a month and encourage them to track their strength progressions in their own personal folders.
We have a wonderful accountability and support group on Facebook where I check in with nutrition and we share victories, challenges, and even recipes. My monthly membership is $99 month–no contract– and gives you all access to classes. You can come 2x a day if you'd like! Amazingly some do! 🙂 We also have little events outside of the gym supporting our community (volunteering at the food bank) or social events like paint & wine nights.
Let's touch on your thoughts about our city – what do you like the most and least?
I love League City. I have grown up here, went to CCHS, and really seen it change and grow so much in the past couple of years! It's a wonderful community to have a family and has lots of potential and possibility as a business owner!
Pricing:
$99/month for all access
$50/month for 2x a week
$50/45-min session
Contact Info:
Image Credit:
Teagan Shunkwiler of CBM Studios
Getting in touch: VoyageHouston is built on recommendations from the community; it's how we uncover hidden gems, so if you know someone who deserves recognition please let us know here.