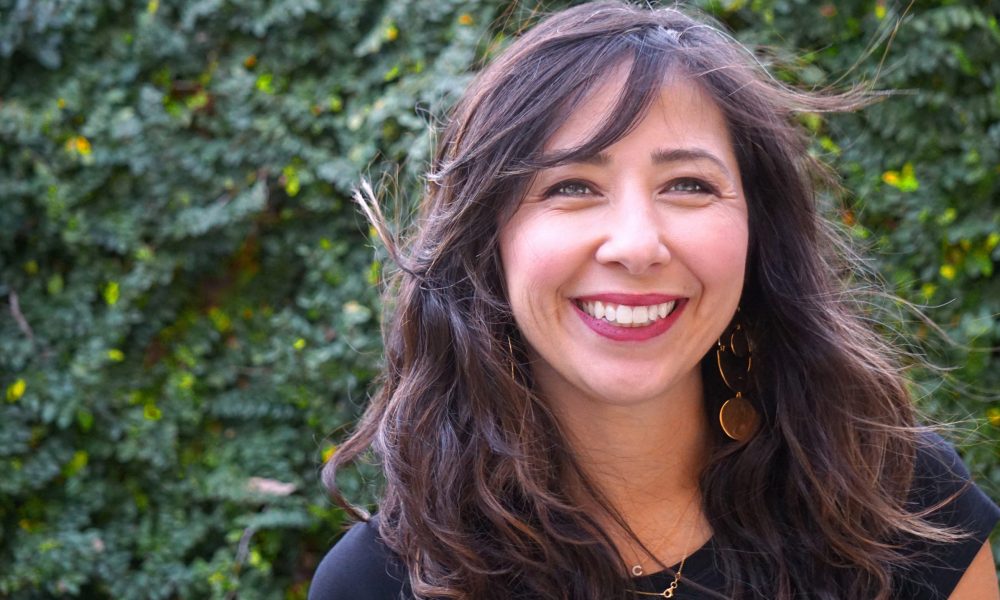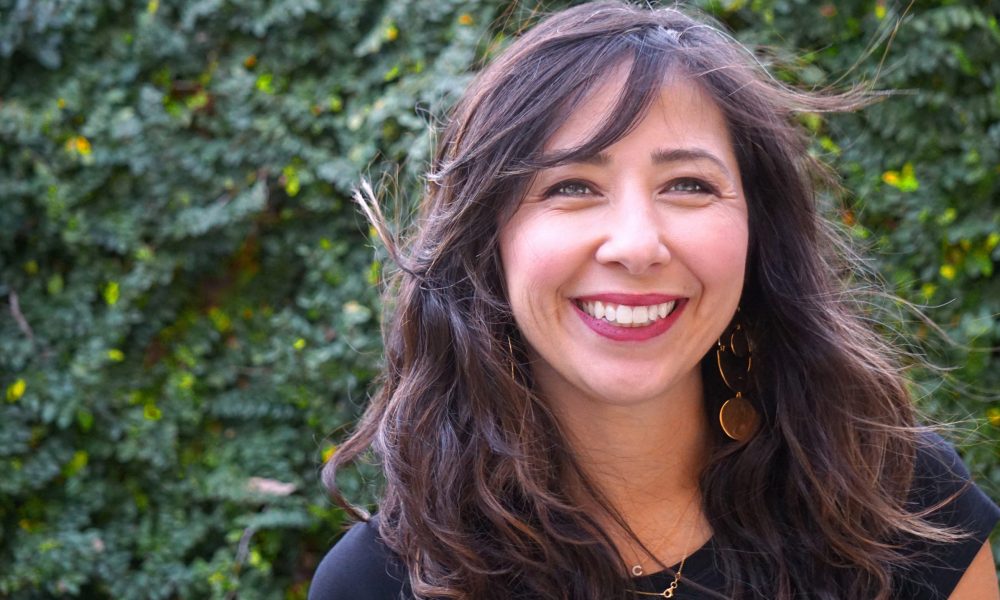 Today we'd like to introduce you to Sarah Luna.
So, before we jump into specific questions about the business, why don't you give us some details about you and your story.
I certainly didn't start off imagining that I would be selling my artwork at 41. In fact, I'm still sometimes befuddled at how this is all happening. I always liked being creative since I as far as I can remember, but I didn't learn how to paint until my early twenties. Some of the foundation in my early painting came from playing with acrylic paints with a palette knife and a brush discovered in my first husband's old college materials tucked away in a closet.
At first, I only painted during summers, when I was on my summer break as a high school counselor and would get the art supplies out to paint with my young daughter. Over the years, I explored different mediums and experimented more creatively and pushing myself out of creative comfort zones just for fun and as an outlet for self-care purposes. I learned later in my 30's that allowing myself to paint more often served as a necessary time for me to recenter and refuel my soul, which was much needed in that particular season of my life.
I actually never really told anyone that I painted because I never set out to sell my work. That is, until a couple of years ago, when my family and my St. Agnes co-worker friends caught wind of it when I posted my work on my Facebook page. They, as well as my oldest daughter and now husband, would nudge me to sell my work and even claimed that it was "good enough" to sell and market. So here and there, I made pieces for friends, co-workers and friends of friends and that was it, and I was content.
Then I applied to the Heartmade Art Market for the fall of 2017 on a whim. To my surprise, I was accepted and then months later, backed out after Harvey hit and coupled with the belief of not feeling ready to do this art market "sell yourself thing". The next season appeared and I read an email aloud to my daughter from the Heartmade Market founders that I didn't have to reapply. I immediately responded with a "Yah, still not ready."
Little did I realize that reading the email aloud to my oldest daughter and husband (still convinced that my work wouldn't sell to people who were strangers and didn't feel obligated) would be the very last of that talk. My sharp, quick-tonged daughter, Chloe, immediately called me out and reminded me of my role as a high school counselor at St. Agnes, an all-girls' high school, of what I message about leaning into vulnerability and allowing yourself to fail, take risks, and put yourself out there.
And that "showing up" is an act of courage… and to practice having faith in yourself and ALL of the empowering messages of following your dreams and "blah blah blah" was "all for nothing" if I wasn't going to put into action what I preached to my students and my daughters. She quickly reminded me that she was watching me and that if she was going to learn how to trust herself, I needed to demonstrate what that looked like. Those words from my very own daughter hit me like a sonic boom in the chest. That lecture changed everything, and I promised her I would show up to the next market with a wholehearted, fresh willingness.
"What if no one buys my work?' I asked. "Who cares because at least you put yourself out there." She said.
So under a white tent on a cold day, I sat in my first art market at Heartmade Houston in March with my oldest, Chloe and my endearing husband, Sam. I remember the nauseating feeling on the way to the market with my car so stuffed with canvases, I couldn't see out of the windows, and with the daughter rolling her eyes sitting in the passenger seat. However, I'll NEVER forget the overwhelming and humbling feeling that night leaving the market as I could see out of ALL the windows of my car and my daughter…. still rolling her eyes. My first market was a success.
I am still very new to the art scene in Houston and I have no plans to step back. I know there will be challenges and more possible rejection on the road ahead. The artist life isn't all about success. In fact, I think it is mostly about being rejected and still pushing on and getting back into the studio arena again. I'm just honored to be here with a pretty awesome cheering section of family and friends.
So by day, I am a high school counselor who is fulfilled in my calling to walk alongside teenagers as they navigate adolescence and the human experience. I moonlight and weekend as an artist who finds the same fulfillment in creating a connection through artwork. The two roles are actually not very different from each other in that both give me a never-ending sense of fulfillment.
Has it been a smooth road?
Since I have really only put myself out there for a little over a year now, I would say that the biggest struggle is quieting my inner critic. It's that voice that manages to sometimes convince me that I am "not really an artist" because I am not classically trained and I don't know how to draw, or maybe that I am an imposter.
I've learned over the years how to quiet that critic and basically not allow it to fuel my work. Although I will admit, a little whisper shows up time to time, especially when I am making an attempt to work on a piece that is largely out of my comfort zone or even apply for competitively curated art shows.
We'd love to hear more about your business.
Sarah Luna Fine Art came out of my dream to create artwork as a reflection of the way I wish and intend to move through the world.
I am a mixed media artist who mainly works in a style that is colorful, vibrant and as I like to say, "a party on your wall." Some of my favorite mediums are glitter and resin work. I also enjoy working with alcohol inks, but I never stay with just one medium at a time since I need to alternate, depending on what's inspiring me at the time.
Inspiration comes in so many forms for me, so I am at a constant change of mediums. One week it's fluid artwork, and the next week might consist of acrylic paint and oil pastels.
There are many moments when I want to create something calm, serene and anchoring. This usually means I need to take a break from the glitter and spare my family from more glitter showing up on their clothes, in their hair and on the kitchen countertops. The calmer works are usually influenced by sunrises and sunsets when nature most show off her beauty of colors.
I think I am most proud of the fact that I am starting this business after the age of 40. I used to hear the message that after 40 is when "it all goes to hell" or you're now "over the hill," but I don't buy this for a second. I call bullshit. I feel even more energized and hopeful about the work and the challenges to come. I'm excited and proud to be emerging as a new woman artist balancing career and family and who is excited to see what the future holds.
Is our city a good place to do what you do?
I love Houston. In fact, so much of my artwork is inspired by the city and its inhabitants. Houston is rich with color and flavor and it's an open-minded city that embraces the creative spirit such as mine.
Contact Info:
Image Credit:
@_c_h_l_o_
Getting in touch: VoyageHouston is built on recommendations from the community; it's how we uncover hidden gems, so if you know someone who deserves recognition please let us know here.