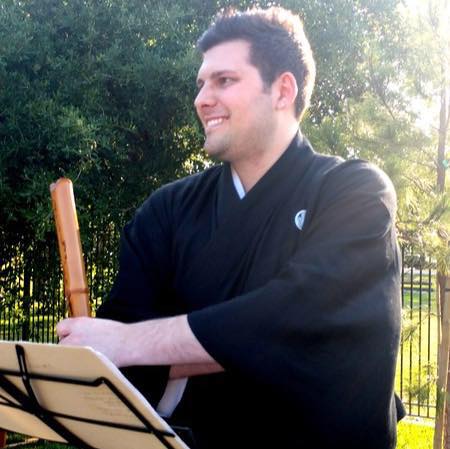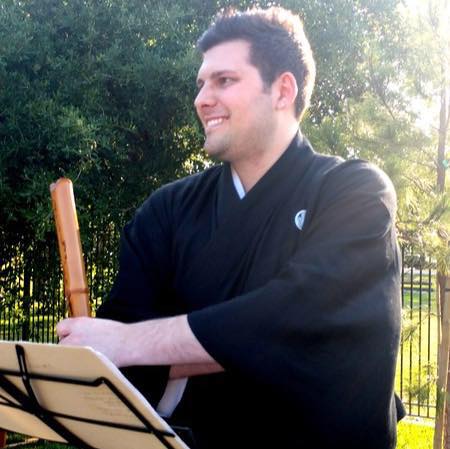 Today we'd like to introduce you to Shawn Head.
I grew up moving throughout the midwest and music was my solace. I jumped between genre's quite often though. My first big musical commitment was when I was 12/13 and started playing guitar. I ended up starting my own rock band called "Faith Came Broken," after a few years of doing that I felt like I wanted a bigger challenge. I knew that my school had an orchestra program, but there was even a better reason for me to go to the class.
The girl I had a crush on was in the class. So, I approached the orchestra director, Tyler James (T.J.) Hull and asked if I could join. He didn't turn me down! He was excited to have a new face in the orchestra. He said, "what do you want to play?" I said "guitar." He said, "Okay, you can play viola." I argued with him for a short while and caved because I knew I wanted to be in the orchestra for multiple reasons.
Yes, I did end up dating that girl, but it didn't go anywhere. However, the viola did. It led me to study with members of the Milwaukee Symphony Orchestra and some of the leading soloist in the world. At the same time, I started to arrange my own music (rock) to the orchestra (classical) — my first-time genre blending. To shorten the story just a bit, I have always had a fascination for Asian culture especially Japan. When I decided I wanted to go to college for music, I double majored in Viola and composition.
To make another story short, I was injured and decided to continue solely as a composer. That ended up not being enough for me. I like to be busy. So, when I was studying at the Cleveland Institute of music, I took a trip to China with some of my leftover scholarship money. There I met an old man outside of a park playing this instrument, Shakuhachi. I spoke terrible Mandarin to him, and he basically told me that my mandarin sucks and I should just try the flute. And there it was. The thing I was meant to do.
Biography:
Internationally performed composer and master shakuhachi performer Shawn Renzoh Head continues to transcend borders through his music; mixing Japanese traditional music with a distinct western compositional style. Shawn earned his Shihan degree under the tutelage of Michael Chikuzen Gould and became the youngest non-Japanese Shihan in shakuhachi. He also earned a bachelor's degree in composition from the prestigious conservatory, the Cleveland Institute of Music under Professor Keith Fitch and Professor Steven Kohn.
As a performer, Shawn has made it his goal to popularize the shakuhachi both in its traditional form and a modern western by commissioning a plethora of composers to write engaging music. Recently he has commissioned composers: Hsin-Jung Tsai, Bo Li, David Vayo, Eric Charnofsky, and more. He aims to commission and perform twenty new works by the year 2020. He has also made it a point to lecture as often as he can at a variety of schools such as Ball State University, The Ohio State University, the Cleveland Institute of Music, the University of Kansas City Missouri, and Cypress Lone Star College among others.
"Shawn Head's performance of shakuhachi music during our recent Classical Revolution Cleveland show was truly stunning. His technical and musical command of the instrument was stunning, and the repertoire performed was captivating. It was the first time CRC has incorporated music from that genre in our shows, and it was eye-opening…."– Ariel Clayton Karas.
As a composer, Shawn has made a substantial output of music that reflects the complex aesthetics of Japanese Music. His recent composition, "Burning Roots Sketch No. 4," commissioned by violinist, Misha Vayman is an example of the connection between his western roots and with Japanese sounds. Vayman says that Shawn's music is "A deeply felt Japanese sentiment structured with a virtuosic western filigree."
Other performers have said, "When playing Shawn's music, I feel that I need to open my musical perspective to colors, techniques, and tonalities I don't get to use often while playing western repertoire."-Leah Stevens, flutist. His current project is to render a concerto for Shakuhachi and Orchestra, commissioned by the Energy Corridor Houston Orchestra, (ECHO). Shawn is currently based in Houston, Texas where he actively involved in the Japanese community.
Has it been a smooth road?
No. I have been accused of cultural appropriation but I look past it because I know what I am doing is valuable and important. I am very welcomed in Japan and other East Asian countries. I have even been invited back and sponsored multiple times there.
Why Japanese music? And why Shakuhachi?
Japanese culture has motivated my intellectual curiosity and informed my aesthetic sensibility for as long as I can remember. I recall seeing Japanese characters for the first time at the age of five and being fascinated with their beauty and mystery. My desire to figure out what those thin and thick, curving and precise lines meant was slowly fulfilled through formal language courses and private tutoring. My parents helped me explore Japanese culture and traditions as a child through martial arts classes, and I read voraciously into every source I could find about Asia.
My love of Japanese culture developed alongside my musical abilities, repertoire, and grew to be intertwined in my mind and career. When I started composing at the age of 15, I researched the musics of Korea, China, and Japan and found myself ever-more fascinated with Japanese music, which, to me seemed to affect a uniquely immersive experience through unique narrative structures, their use of time, and coloring.
A combined sense of immersion, of mindfulness, and a slowing down of time, is a feeling that is deeply interconnected with the core of Japanese culture and tradition, not only in music but also in the arts and humanities more broadly. As I developed my Japanese musical repertoire and continued refining my Japanese language skills, I only became more curious about what it might look like to combine elements of Japanese music with my Western roots in a way that remains authentic to both traditions.
As I continue to develop my own individual voice and infuse Japanese tradition, I have been privileged to study at one of the best music schools in the world, The Cleveland Institute of Music (CIM). I chose CIM to act as a conduit for my education for the opportunities to have my compositions played by some of the most talented up and coming musicians in the world, but also for the proximity of CIM to Case Western Reserve University, where I've been privileged to forge relationships with professors of Asian studies.
And to the Cleveland Museum of Art, where I've reached out to curators of the Asian exhibits and expanded my knowledge of and familiarity with Japanese arts. It is always an enormous privilege to work with such talented peers and instructors, and moreover, CIM is ripe with opportunities for professionalization. Even so, from the beginning, I wanted to pursue my love of Japanese music with the eventual goal of creating a blended genre that as yet does not exist.
Although there have certainly been attempts to bring Japanese music into Western composition, by no means is there a canon of repertoire readily available to musicians.
My unique background, which includes an ever-increasing knowledge in Japanese language, traditions, and culture, along with classical Western musical training, a record of accomplishment in composition and performance,and playing knowledge of more than one traditional Japanese instrument, along with a respectful intellectual curiosity, fits me for the task of creating such a blended genre with authenticity and without cultural appropriation.
As global communication becomes increasingly apparent, it is our job as artists to reinvigorate old ideas and render new mediums of artistic expression that reflect a worldwide view. I emphasize the possibilities and coherence between Eastern and Western ideas; mixing the aesthetics and sensibilities of Japanese music with a Western musical framework. During the common practice era (1600 – 1900), western music was defined by its emphasis on harmonic and melodic structures. Japanese music followed its own musical practices and remained separate from the western world.
It wasn't until the late 19th, early 20th century when some musical cultures began to form a small crossover. Today, there is a new culture of musicians and artist alike blurring the lines of culture and in turn, bringing our world closer together. We are now beginning to break individualistic and ethnocentric views. The purpose of this endeavor is to render a new musical genre that bridges the two distant and distinct cultures in a harmonious way. Shakuhachi, for me, is acting as a passport into Japanese aesthetic which will help render an authentic immersion of these two artistic views.
Currently, I use folk songs and other traditional Japanese music as the DNA for my compositions, with the goal of creating a style that has a recognizably Japanese character. The genre I seek to create will bridge the two long and distinct traditions in which I have been privileged to take part. I seek to create music that is built on harmonic structures familiar to Western tradition as well as atmospheres and coloring familiar to Japanese tradition. To do so, I've invented my own scales, essentially my own musical language, without which, authentic genre blending is not possible.
Many of my materials also come from traditional Buddhist and Shinto Music, i.e. Gagaku, Noh-Gaku, Shakuhachi Koten Honkyoku, and Kabuki. Although my efforts to date have certainly been encouraging, I have much to learn in order to bring Japanese tradition and Western classical tradition together in a respectful manner, a manner in which both Westerners and Japanese can have a familiar and new experience at the same time.
We'd love to hear more about what you do.
~Youngest non-Japanese master in history
~writing music for Japanese instrument
~performing new challenging works by composers worldwide that push the boundaries of the instrument.
~Lecturing and performing internationally at 25 on a bamboo stick.
What is a Shakuhachi?
Introduced from China to Japan during the Tang Dynasty, the Shakuhachi is an end-blown flute made from Madake Bamboo. It was reinvigorated later by monks in the Fuke school of Zen Buddhism; it served the purpose of suizen (吹禅) or blowing meditation.
So, what's next? Any big plans?
Bigger concerts, bigger performances, more syncing with the east and western cultures.
Contact Info:
Getting in touch: VoyageHouston is built on recommendations from the community; it's how we uncover hidden gems, so if you know someone who deserves recognition please let us know here.