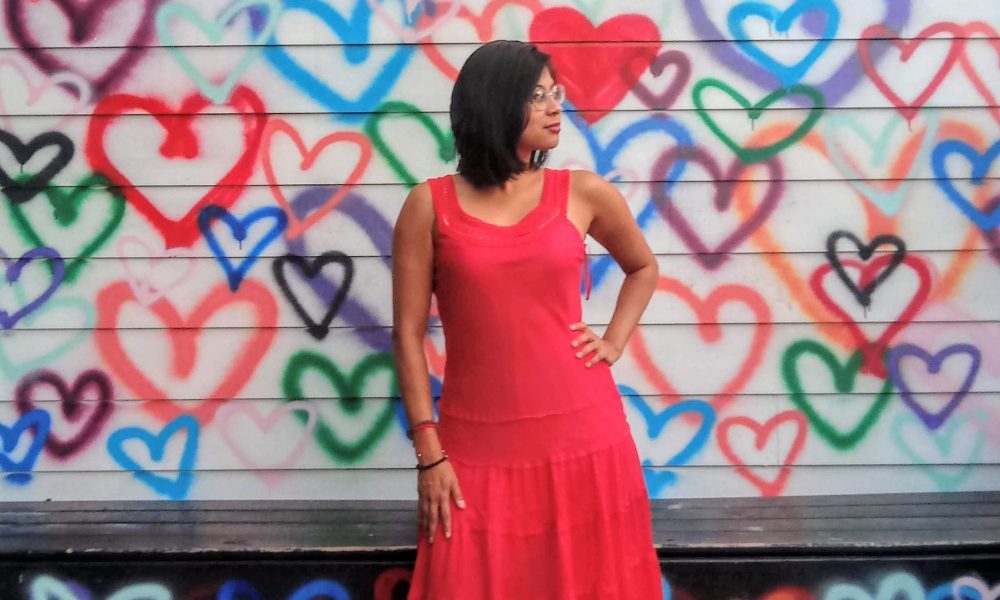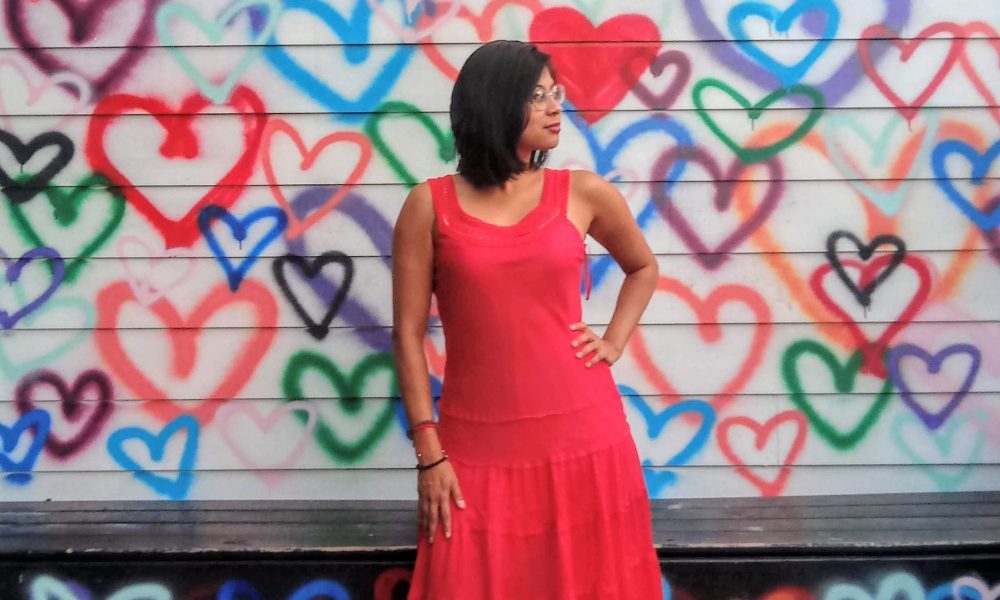 Today we'd like to introduce you to Stephanie Hernandez.
Stephanie, let's start with your story. We'd love to hear how you got started and how the journey has been so far.
I've always known that part of my purpose in life is to be a storyteller. Growing up in Houston among the diverse population and seeing the many ways our different stories collide, intertwine, impact, and influence each other's lives, I knew I wanted to tell stories that are true, and stories born of my imagination. I was homeschooled from kindergarden through high school graduation, and throughout childhood, a combination of sports activities, homeschool groups, and my church community showed me the many different facets and populations of Houston: from the ballet classes among girls who came from privilege and wealth I didn't understand at the time, to volunteering at my church with elderly baby boomers and families of undocumented immigrants, I was exposed to a wide array of people from different socio-economic backgrounds from a very early age. It taught me how everyone's story should be heard and understood: for both expanding my own knowledge and perception of the world, and to learn how to connect with people who were different from me.
This early exposure to Houston's diversity is one of the reasons I sought an International Relations degree from the Center for International Studies at the University of St. Thomas (UST) Life experience immersed and connected me with people who were different, and made me crave to learn more. The education I received at the Center for International Studies taught me the philosophical and political aspects of how different cultures and beliefs shape the world we live in. From learning about political systems to the customs and societal norms of other countries – in addition to the data analysis and research-based critical thinking – I learned how to apply academic learning to my skills as a storyteller, and in understanding the way people think and perceive the world.
I grew up in a Mexican-American household of very modest mean. My parents were frugal, with the purpose of saving up for something of much more value: life experiences. We traveled as often as we could to different Texas cities, paid the costs for the many different sports activities my sisters and I participated in, and best of all, from an early age explored the different cultures of the world through the then-nascent diverse food scene that Houston had to offer. We were never able to travel the world as a family, but soon after my father's business trips to Scotland, Taiwan, and Singapore, we learned how to immerse ourselves in different cultures through culinary experiences.
We subsisted solely on my father's income working for Compaq, and then Hewlitt Packard. I am proud to be the first in my family to graduate with a bachelor's degree, and the first from my mother's side of the family to achieve this. Growing up in a single-household income had its adversity: my father's job was taken in the 2007 Recession. I stopped attending college for some years to work.
I didn't let my delayed trajectory discourage me from what I wanted to do at university, and in addition to working towards my degree, was determined to acquire jobs and professional experience in university that could potentially help me get a job later in life. I worked my way up from an unpaid writing position to a paid editor job with the university newspaper and poured myself into event planning and advocacy as president of the university's anti-human trafficking club. I worked for minimum wage in retail, plus jobs for nonprofits and the university as a work-study student. It wasn't easy: I worked and went to class all day, subsisted almost solely on rice and beans or peanut butter sandwich diet, and then sacrificed sleep to study and complete school projects when I got home for day. The stress of running around between jobs and classes took a toll on my ability to perform well academically. Did I wish I had the luxury of time that many of my other classmates had – classmates who did not need to work at all, and who could dedicate every second of their spare time towards studying? At the times, I did; especially on days and nights when I was severely sleep-deprived – usually around midterms and finals time – and it felt like my bones were being dragged out of my body from the weariness. But in retrospect, the first world difficulties I had as a student, of learning how to pay my own way for my basic needs, balancing a two (or three) job work schedule with classes and studying, plus student leadership – it all taught me incredibly valuable lessons in fortitude, creativity, and time management. I know my experience as a college student in not unique, and that there are many others who share that load of working and attending university classes.
To any student who has to manage a full-time work and school schedule, who might be reading this now: be proud of how you are learning and growing in ways that your classmates who don't need to work will never learn. You are learning how to survive by needing to pay for your basic needs, while also growing intellectually and professionally. And it will pay off when you graduate. It might not be immediately, so be patient and be open to continue learning, even after you graduate. It took me almost three years to attain my current career path; as soon as I graduated, financial need dictated that I work a sometimes 50 hour work week as a retail manager while interviewing for communications and nonprofit Development jobs. Do I wish I got "the" job as soon as a graduated? Definitely. But I learned skills of perseverance and diplomacy, even in retail.
Every job experience still has value, if you can be creative in connecting those experiences with the job you are interviewing for – never dismiss a job as "dead end" and the skills you learned as not meaning anything. Ultimately, if you are willing to learn how to rebrand yourself, take a hard look at what you should be doing differently, and put in the work of learning how to effectively tell the story of your work experiences, that dream job WILL happen one day.
Has it been a smooth road?
My greatest struggles, I believe, were of my own design: for a period in 2017 when I was underemployed or without work, I became so focused on a survival mindset, that adopting a mentality of growth and acceptance felt impossible. There factors that were both within and beyond my control. Like millions of others, I have student loan debt and bills for basic survival In 2017, I also struggled with accepting that my goal of being an FBI Agent, fighting human trafficking on the front lines, might be gone from the story of my life for good. That mentality of being unable to accept a new path in life sent my mental health on a downward spiral. Because I was unable to walk without pain due to a hip injury, getting a customer service job was not an option. So I sold plasma to have gas money for job interviews if I didn't have temp work lined up that week. The physical pain of my hip injury, plus the often agonizing sensation of having a massive needle in my arm a few times a week, pushed me further along that downward spiral. I let myself fall apart.
What helped me put myself back together at truly dark times in 2017 was remembering my father's story. The time when my dad was unemployed – as the sole provider for the family, with the risk of losing our house and livelihood – helped teach me how to get through my own period of feeling helpless and worthless, as I struggled to find a job with a livable wage. In 2007, I witnessed my dad's quiet fortitude and not allowing the job that was taken from him to define his value as a human being. I had to revisit that story and time in our lives when we had almost everything to lose as a family – but he kept going and didn't give up. The stakes were so much higher for him, but he didn't fall apart or give up on his job search.
Reminding myself of my father's story was a wake-up call for me, and a hard way to teach myself how I needed to change the thought patterns and mentality that destroyed my mental health – and made me realize that if I didn't change, my job hunt would remain futile. I took the lessons from my father's time of being unemployed, sought advice from the Career Center at UST, revised my resume and interview methods, and kept on applying for jobs. And it all once again made me realize the impact that the stories of others can have.
Please tell us about Northwest Assistance Ministries.
I work for a local nonprofit, Northwest Assistance Ministries (NAM). I started working with them in June of 2019, and am grateful every single day to now be with an organization that recognizes and values my skills as a storyteller. I am the Digital Communications Specialist, and develop content to tell the work and stories of Northwest Assistance Ministries on social media. I create strategies, graphics, and messaging to deliver this content on four social media platforms. I'm proud of how this organization works to address the growing income inequalities of our country, by providing not only housing and food but also with 11 different services and programs that work to empower people to lift themselves up out of these difficult situations. From the Interfaith Homeless Network to the Pediatric Health Center to the Family Violence Center, NAM provides comprehensive services to ensure members of our community have access to health care, food, shelter, and safety. This sets us apart from other nonprofits, as having these many programs within the same organization ensures that no one falls through the cracks and goes without a basic human need.
Examples of this? A child brought to our Pediatric Health Clinic for free immunizations may be suffering from chronic malnutrition, which our clinic providers can address by referring them to our Joanne Watford Nutrition Center and food pantry. A client who recently lost their job and home due to a medical condition and who is receiving housing assistance can be connected to classes at our Learning & Training Center, so they can acquire new skills for a new job, and raise themselves out of homelessness. NAM helps those in need attain that self-sufficiency; the services they provide are not a hand-out, but a hand-up towards their own empowerment.
How do you think the industry will change over the next decade?
For digital communications, I see an increase in the use of automation and AI, in content creation and data analytics. Most nonprofits cannot presently work these fancier tools into their budgets, but if AI developments continue at the the rapid-pace developments, I think it's possible that human content creators may be less expensive than AI ones. In regards to NAM's industry work itself, they currently serve people who are experiencing situations that result in needing assistance with food and housing; some have experienced long-term homelessness, some recently lost their jobs. Again, AI and automation may unfortunately increase the need for these things in the future, as many customer service jobs may soon be replaced or the need for human workers decreased by automation and robotics. Hopefully, both corporations and government will join together in finding a way to ensure that job loss due to technology does not further increase income inequality and the loss of incomes that results in people needing organizations like NAM to avoid starvation and homelessness.
Contact Info:
Image Credit:
All photos original photography by Stephanie M. Hernandez
Suggest a story: VoyageHouston is built on recommendations from the community; it's how we uncover hidden gems, so if you or someone you know deserves recognition please let us know here.