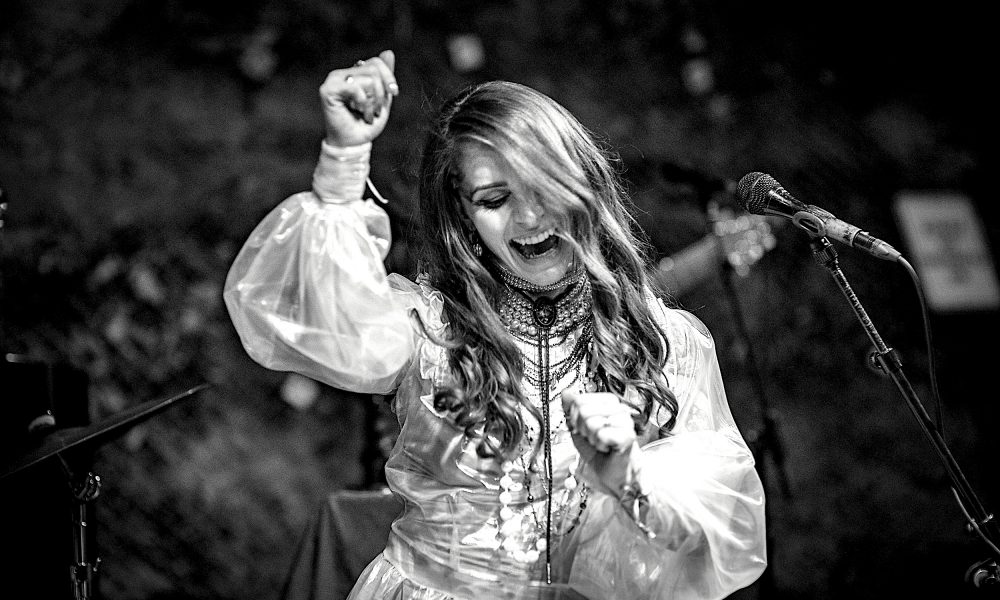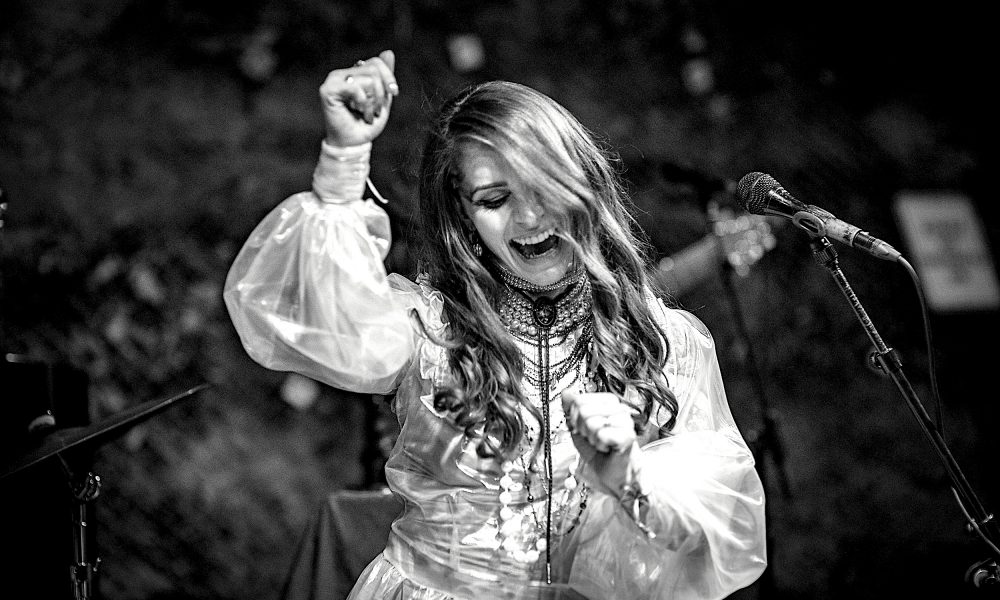 Today we'd like to introduce you to Sydney Wright.
Sydney, we'd love to hear your story and how you got to where you are today both personally and as an artist.
I grew up in Snyder, Texas. It's on 84, halfway between Lubbock and Abilene. We lived across from the park where they played little-league baseball and shot off the fireworks on the 4th of July. I lived there with my incredible mother and father, three sisters, and the best doggy-bodyguard in the world, Mister Wright.
My sisters and I took piano lessons and went through performance competitions with different categories, like classical, hymns, pop, sight-reading, jazz/blues, etc. My remember being stoked to do duets because I got to chill with my friends and sometimes our moms would let us buy matching outfits. I learned to sing in harmony with Mom at church, and Dad used to play us oldies and bluegrass songs on my great uncle's guitar.
When I was 16, I taught myself guitar because I thought it made me look cool. It ended up changing music for me. I had a lot of technical knowledge from piano lessons, but guitar allowed me to bop around with the music. I finally got to choose what I wanted to learn instead of what I needed to know for a competition, and it sparked passion. It challenged me to make up my own music instead of reading and memorizing someone else's. I've always loved to read books, so I was never short on words, and I've always had lots of feelings. I started writing songs.
After high school, I went to a few colleges and got a few degrees. Whilst studying Anthropology, Ethnomusicology, and Educational Psychology at UNT, I played music, engineered live-sound at venues, and started performing and arranging my songs with a loop pedal.
Since then, I've been a part of many projects, and I recently released my first solo album, 'Seiche.' I live right in the middle of Austin. I get to share my songs on the reg as a live-looper and with my incredible brand-bros.
Right now, I'm finalizing a West coast tour I booked for May/June, working as a sound-engineer, pre-producing the next batch of singles, playing shows, shopping 'Seiche' to non-commercial radio stations, and creating content for my faithful Patreons and socials. There are a lot of jobs under the 'independent artist' umbrella, and I enjoy some more than others. It can get overwhelming, but I trust my process and my hustle.
We'd love to hear more about your art. What do you do? Why? And what do you hope others will take away from your work?
My art is telling stories with songs. Lately, I've worked with my friends on visual creations like my music videos, 'You Can Stay', and 'Seiche'.
Live-looping and being a live sound engineer have sharpened my producer/mixing ears over the years, and I'm excited to feel confident being heavy-handed in the production of this next round of releases.
I'm all about lyrics. They're the meat of the message, and I can't force myself to begin a song. I have to feel inspired. I need to have something to say. I like to sit on it and let the words come to me while I'm de-focalized: cleaning, driving or working out. As usual, what I want most comes to me when I'm not actively looking for it.
Inspiration is hard for me to generalize because mine changes frequently.
Some inspiration I've been chewing on lately are situations that forge connection and solidarity in our human experiences across delineations that we create and perceive. Everyone feels the same spectrum of emotion from elation to depression. We all want the same things in most cases. However, there seems to be endless discord lately, especially online. How can I frame a message that highlights our sameness?
What do you know now that you wished you had learned earlier?
Comparison is the root of discontent. With social media, we all struggle with comparing our day-to-day lives with everyone else's highlight reel. As an artist, I'm required to be socially active to spread my stories, and I've let that vulnerability seep into my professional and creative self-worth, which is a tremendous, worthless weight to carry. I constantly have to practice seeing my socials simply as a direct line to the listeners. They allow me to cultivate a crowd and retain independence. Also, my following is something that I want to earn and never pay for.
I recently learned a big phat lesson about severe trauma. I was on my way to yoga one morning last June, and I got knocked off my scooter in a hit and run. I made plans to release 'Seiche' from my bed as I healed from several broken bones, metal implants, and skin graft for my right leg, wrist, and lumbar spine. I learned about being physically limited and dependent. It made me more aware of all kinds of struggles that are permanent for so many and fortunately temporary for me. I'm much better at valuing my time and experiences, and I'm making plans like I have an expiration date but I don't know when it is. I wish I had lived like this for longer.
Do you have any events or exhibitions coming up? Where would one go to see more of your work? How can people support you and your artwork?
I'm performing at Fashion for Humans, it's a guerrilla runway show featuring several Austin designers and put on by my most inspiring and diligent friend, Danielle Sheperd of DASHE.
All my public creations, calendar, and social links are in one place on my website, www.sydneywrightmusic.com.
I can be followed on Facebook, Instagram, Twitter, and Soundcloud, and my songs are streamable from iTunes, Spotify, Bandcamp, and any other platform.
You can also subscribe to all of my collaborations and demos, and sneak peeks of every release/my process on Patreon, https://www.patreon.com/sydneywright.
Contact Info:

Image Credit:
White Light Exposure, Jacob Weber, Kala Media, Brad Holt, Corey Mendez, Mike Manewitz.
Getting in touch: VoyageHouston is built on recommendations from the community; it's how we uncover hidden gems, so if you know someone who deserves recognition please let us know here.