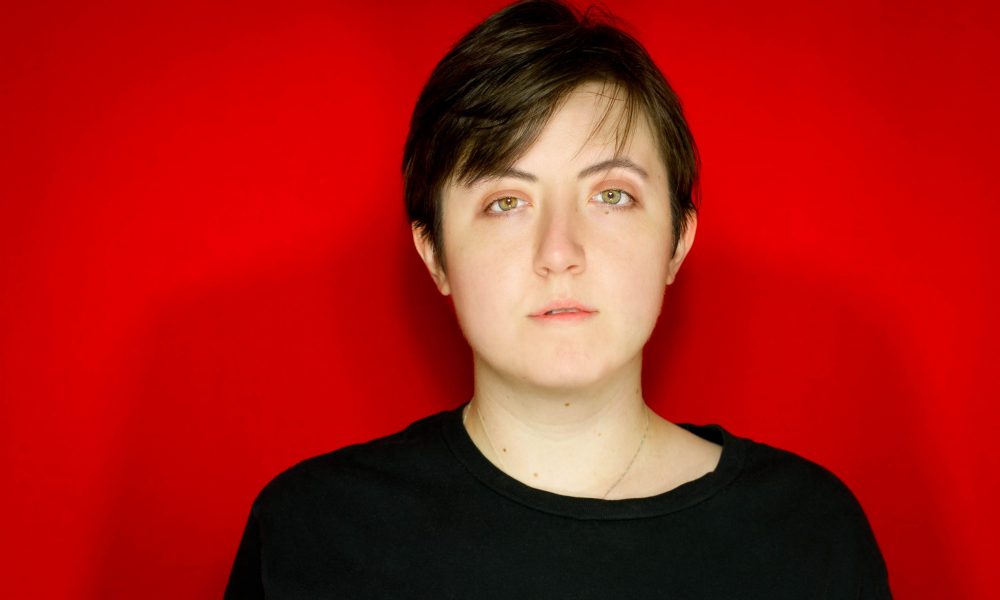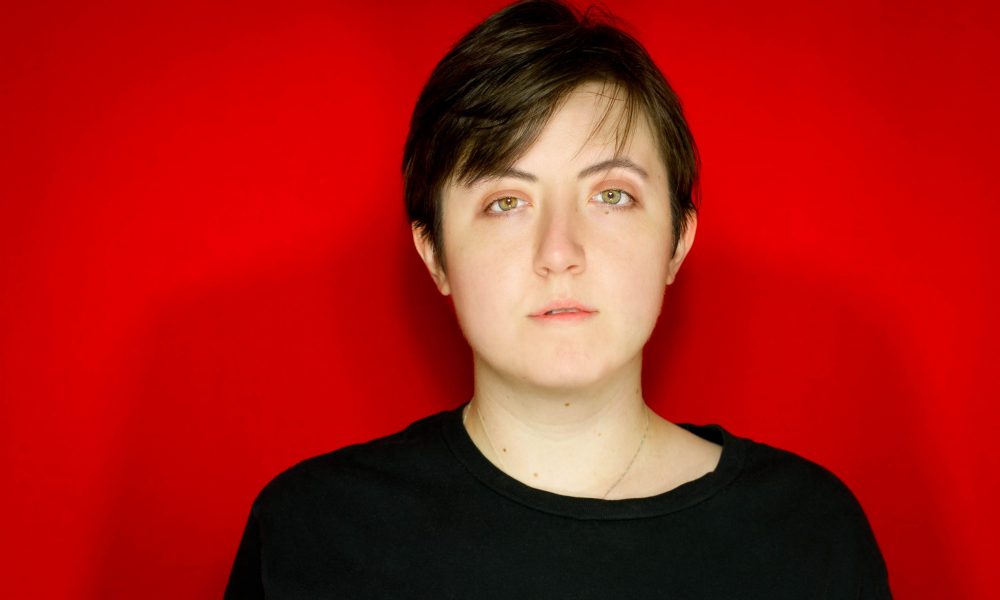 Today we'd like to introduce you to T.C. Anderson.
So, before we jump into specific questions about the business, why don't you give us some details about you and your story.
I grew up in southwest Texas in a small town that didn't really hold much of a future for me. A lot of the reason I am who I am today is because I kept getting head lice in the public school system and, as a result, my mother pulled me out of public school and homeschooled me from third grade through high school. Being a homebody anyway, I certainly didn't mind, and I ended up with a far better education than I would've received otherwise. But it being a small town, extracurricular activities weren't plentiful, so instead, I dived deeply into my love for computers. At the age of ten, I began teaching myself HTML code, designing websites (the defunct GeoCities was my first major foray), and designing graphics for other people on message forums of which I was a member using a buggy software that came with our scanner called Adobe PhotoDeluxe.
When college came around, I didn't really have a direction. I knew I loved computers, but my heart wasn't really set on one career or goal (except becoming a rock star, a dream I will totally achieve one day with no musical talent whatsoever). The local college didn't afford me much in the way of majors beyond Computer Science. I did love working with the campus newspaper, though – my excellent grades in English classes awarded me the Editor in Chief position my first semester working with them and only helped me learn more with Adobe software.
Through many hardships, my father finally got us transferred out of the dead-end town at the end of 2007 – finally, we were hitting the big city of Houston. As soon as I was able, I found myself perusing the opportunities of the local community college system Lone Star College, specifically the Kingwood campus. Knowing that I didn't have the math skill to keep going with Computer Science, I dipped my toes into some of the campus's offerings, the first being Game Design and Simulation, led by a hugely influential professor in my life named Jason Ford. I was absolutely sold. Several opportunities came my way during my tenure in the game design department, including working with the campus's library in building 3D simulations in the online social platform Second Life.
By the end of the degree, though, I wasn't quite sold on a career in the game design field. However, a required class in the degree program, Video and Visual Effects (a two-part class), introduced me to something that still remains a passion of mine to this day: video and film. The class's professor, Shawn Sedoff, not only set a standard for me for how a professor should teach a class but has remained a hugely influential figure in me and my husband's life to this day (in fact, he's my husband's boss now!). While I enjoyed my time learning the skills I had acquired and refined in learning game design, nothing had ignited a spark in me quite like being on a film set and being a small part of something bigger. Thus, with my parents' reluctant blessing, in lieu of trying to pursue a Bachelor's degree, I set forth on my, by this time, the third Associate of Applied Science degree. (My previous two were in both the Art and Programming disciplines on the Game Design and Simulation track.)
During this time, my graphic design experience starting creeping back in thanks to many of the courses I had to take. My experience started to prove itself when my fine arts professor – Houston artist, frequent collaborator and great friend Mari Omori – recommended me for a graphic designer position with the campus's fine arts gallery, overseen by another amazing friend Kristine Larson. This position became one of the single most influential experiences in my graphic design career. I became a better and more effective designer because of the various challenges Kris threw my way, and during my dissected three-year tenure at the gallery, I met some amazing artistic talents, including Lydia Bodnar-Balahutrak, who VoyageHouston just recently interviewed.
Additionally, the latter half of my time as a game design student saw me in a unique situation: I participated in a 12-hour non-profit graphic design event hosted by the campus called the Design-A-Thon (established by the aforementioned Jason Ford). After working with a local church and building, designing, & publishing their website from the bottom up in ten hours, I was invited to serve as a graphic design intern for one of the campus's professors and another fantastic friend, Pamela Clarke. I now see that these sporadic opportunities peppered throughout my life foretold the direction I was headed.
Upon graduation with my Visual Communication degree in Video and Post-Production, I had a period of being fairly aimless. Having been a "forever" student for some long, I felt quite lost without having that structure in my life. But a few other things came to fruition during this time that became integral in my becoming who I am today.
A random Google search found me stumbling upon a pop culture news website called The Daily Fandom. They were looking for writers, and me being the pop culture sponge I was and still am, I immediately applied. A few articles out the door and I found myself experimenting with creating a video for their YouTube channel. This turned into a two-year foray of creating Let's Play videos (gameplay videos with commentary) for TDF, which not only helped expose me to new technologies I could adapt for my own uses but also helped me come out of my shell. I had let my depression and generalized anxiety disorder keep me from realizing my fullest potential – now, feeling like I was sharing a fun experience with an audience, made me feel like…me.
Simultaneously, I found myself recruited to a short horror film group called Mad Minds Creations, which scratched that itch of being on a film set. Through this, I met my best friend and now husband Jared Anderson, who was at the time studying in the same Video and Post-Production program at Lone Star College-Kingwood as I had. On the side, he and his friend Wade, and our mutual friend Addison (who I had had numerous classes with) had a similar YouTube venture as I had with The Daily Fandom. Their channel, Rogues and Roleplayers, emphasized couch-based cooperative games and served as a great collaborative vehicle for TDF. (After retiring from TDF in late 2017, I joined Rogues and Roleplayers as a regular co-host, editor, and social media manager so I could work with my best friends on a much more regular basis. The hi-jinks between us four are still alive and well!)
My direction finally began revealing itself when I was handpicked by my current boss to transfer over to the Media department of Lone Star College-Kingwood and serve as its graphic designer in August 2016. While leaving the gallery was an extremely hard decision, transferring to the Media department, now called Creative Services, set it in stone for me where I wanted to build my future: at Lone Star College-Kingwood, my second home.
Great, so let's dig a little deeper into the story – has it been an easy path overall and if not, what were the challenges you've had to overcome?
Hurricane Harvey was the ultimate test for me in a lot of ways. By this point, Jared and I had been a couple and engaged for nearly a year – having been best friends for almost two years prior; it only took us two weeks from the time we started dating to decide we wanted to get married. In fact, we made the decision to forego a traditional wedding and hit the courthouse just two weeks prior to the hurricane. Little did we know our honeymoon period would be spent displaced in my parents' house further north for seven weeks as we took out walls and began repairs on my mother-in-law's second home, in which Jared and I both reside.
The hurricane was devastating to be sure, but it also served as a blessing in many ways. Jared and I endured one of the worst hardships a relationship could have – losing our home – early on in our marriage, and we're stronger than ever because of it. Lone Star College-Kingwood, while still not at 100% capacity, is enjoying a sense of renewal, with most of the campus's departments able to not only restore their facilities but make them even better. And the Creative Services team have all gotten the chance to learn how to work together in a variety of capacities and adapt to situations we never thought we'd face. It's forced us to be creative and made me an even better and more efficient designer because of it.
Alright – so let's talk business. Tell us about T.C. Anderson – what should we know?
While I don't own an official company, I do occasional freelance work on the side, and frequently collaborate with Houston artists like the aforementioned Mari Omori and Lydia Bodnar-Balahutrak for their various needs, including graphic design, video, and website maintenance.
I am very proud to bring my interesting, but extensive experience in various mediums to the table with any client. Looking back, I do not believe I wanted to make a career in one specific field, but have always had a singular focus: storytelling. Every medium I have learned has been for the purpose of learning a new form of storytelling. My varied experience in many mediums helps me find the right way to tell the client's story.
On a different, I am proud of the presence I and my friends have helped grow with Rogues and Roleplayers – being able to share our mutual love of games with an audience and entertain them with our offbeat humor has been a life-changing experience for all of us, and we hope to continue growing the brand far into the future.
Is there a characteristic or quality that you feel is essential to success?
My craving to learn. I have been told on too many occasions to count that I will always be a student – I try to take a class at least once a year to keep that regular routine of learning and studying fresh in my mind because I never want to stop learning about the world. Being able to learn more about whatever is thrown my way – not just in design, but in regular life – helps me become a better communicator and storyteller.
Contact Info:

Image Credit:
(Photo of myself and Jared) Diana Sorensen
Getting in touch: VoyageHouston is built on recommendations from the community; it's how we uncover hidden gems, so if you know someone who deserves recognition please let us know here.