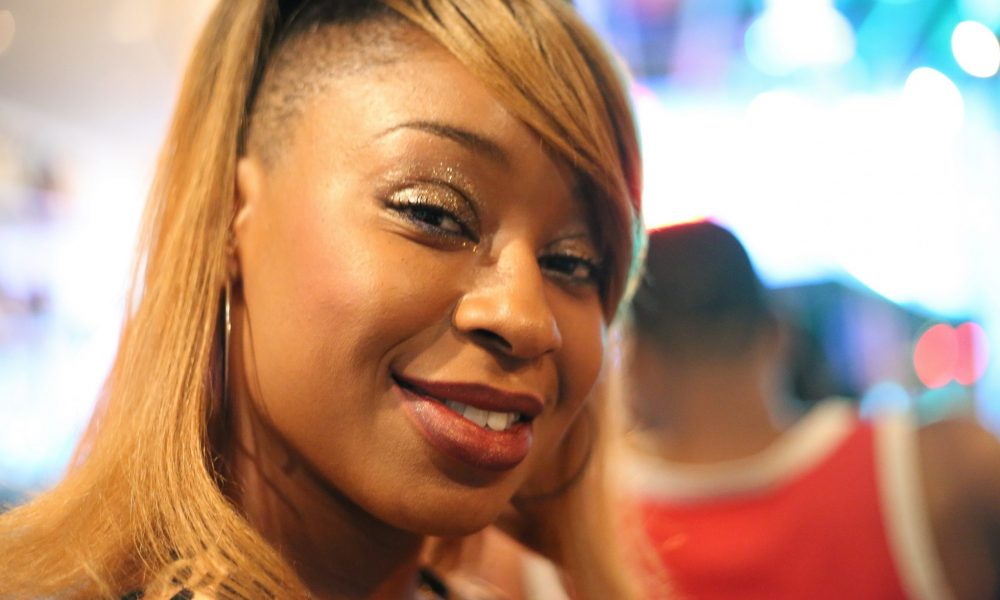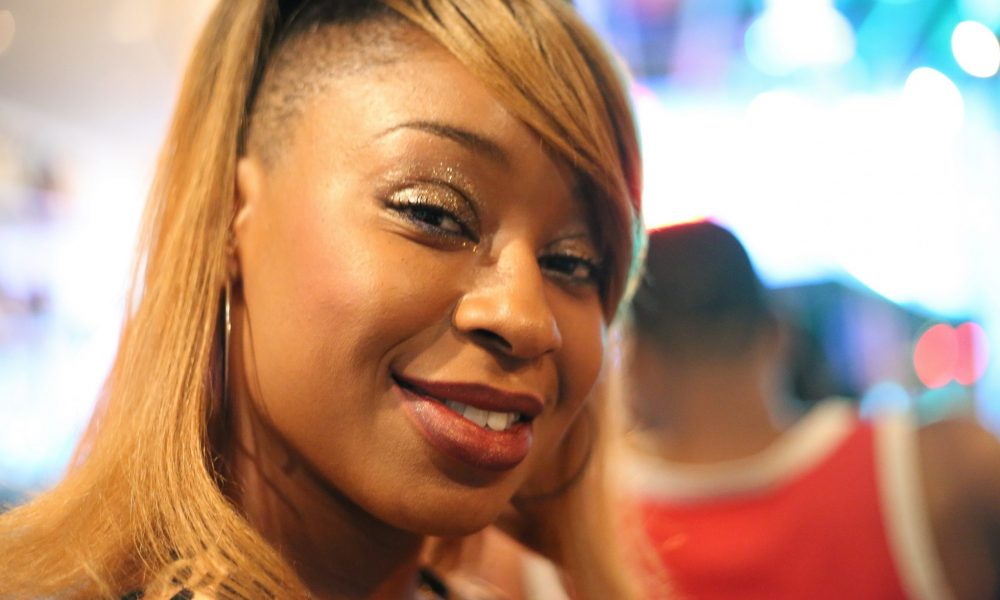 Today we'd like to introduce you to Takeshia Chapple.
Takeshia, please share your story with us. How did you get to where you are today?
In May 1988, I was born in Shreveport, Louisiana and moved to Houston at the age of five to live with my Mother. I am a singer, writer, poet, and childhood sexual abuse survivor. I can recall being six years old, already living in Houston for about a year, and writing was my favorite thing to do! Anything that involved pencil and paper or crayons and markers, I loved it. My mom would buy me stationary over toys because I loved to create!
It was my way of escape, which I learned much later in life that "escapism" is a coping mechanism for dealing with trauma. I used to write in my diary, short stories, poetry, and songs depending on how I felt. Whatever came to my mind, I'd write it down and create the life I wanted to live or make peace with the one I had. Either way, it was therapeutic for me because anytime I would write I felt connected to someone. I felt as if I was talking or writing directly to a group of people who knew exactly what I was talking about and how I felt. I still feel that way today.
I lived a pretty normal childhood for a girl from Louisiana. My mother was a young, single parent, who instilled the value of family by taking road trips back to Louisiana for every holiday and where I'd spend the majority of every summer there with my cousin and grandparents. I never wanted for anything materially, because my Mom worked hard to keep us in a stable environment. I'll never know what all it took for my Mom to make sure the lights were never turned off or that there was always food on the table, but I am forever grateful for her sacrifices.
Aside from art, family is a really big part of my life. My great grandparents were married for over 60 years, and they taught us a lot about love. I was also sort of a tomboy growing up because I hung out with my boy cousins all the time. I was a sporty girl, and I started playing basketball in 4th grade. Basketball was my favorite sport to play, and shortly after, about a year later I started running track. I enjoyed sports because it gave me a chance to be tough and still be a girl, it taught me sportsmanship and the value of working as a team.
To this day, I am still using those skills in my everyday life. After graduating Highschool, I went to Texas Southern University where I studied music as a vocalist and there, I attained my first college degree. Immediately after my studies at TSU, I moved to New York City, the Big Apple, to take a bite out of life. But, little did I know that life was about to take a bite out of me.
We're always bombarded by how great it is to pursue your passion, etc. – but we've spoken with enough people to know that it's not always easy. Overall, would you say things have been easy for you?
At the age of five, I was sexually abused, and the memory of the abuse was repressed or hidden for 20 years. As a child, I didn't realize the harm that silence would have over my life. I thought that if I didn't say anything, then I could convince myself that I was normal and could go on with my life as if nothing happened, and for a long time, I did.
From the outside looking in, everything seemed to be normal. My family nor my friends suspected anything, but, underneath all the school activities, and creativity, there was repressed trauma brewing, and waiting to be dealt with.
Writing is a form of therapy for me, it's a great outlet for me to express, release and think through my life. I write, and I sing because, like myself, there are many who have lived in between Truth and delusion, looking for a way to escape the melancholy moments of life. Since I was a child, I have been writing to this unknown group of people, particularly young women, and troubled teens because I felt like I was both of these things – young and troubled.
At first, I didn't identify with being a survivor of abuse, I was afraid to admit the abuse happened to me because I didn't know how it would change my family or how admitting it would affect my personal life. Sexual abuse had taken place at the young age of five before memory is fully developed – so it was hidden or repressed for years before I fully accepted my Truth. Once I moved to New York at the age of 23, I was forced to deal with what had been hidden for decades.
The realization that sexual abuse happened to me was startling, and I did a lot of research from websites like HAVOCA.org (Help for Victims of Childhood Sexual Abuse), HealthySex.com, and Joy2meu.com to uncover the hidden trauma and understand its effects on my life so I could learn how to tell others that it happened to me too. It took years before I was at peace about it because I couldn't see past the anger for a long time.
According to my research, at HAVOCA.org, I learned that "emotions that stem from childhood abuse are experienced from the perspective of the child at the time of the abuse – that is, when you feel angry with your mother for not protecting you when you were being abused at age five, you are feeling your anger from the perspective of that 5-year-old, not from the perspective of the adult you are now." (www.HAVOCA.org/anger)
In my research, I also learned that anger can be used as a tool as opposed to being a weapon, but I needed professional counseling and a stable support system to find my new alignment. I felt that what I lacked was the connection to a group of women who understood me and could have a real conversation with me about what they had been through. Simply put, I needed answers.
While living in New York, I attended school full-time, and I worked multiple jobs to make ends meet, which was very difficult for me because of all the changes I was going through. Those changes, coupled with the expensive cost of living in New York is what made me take a really good look at myself, and eventually, I had to take inventory of my life – what needed to be cherished and what needed to be challenged.
I am proud to say that I am back in Houston, on the other side of survival, still striving towards turning my pain into a platform – in the same way the #MeToo founder, Tarana Burke has. I have found that healing takes times, it is not a final destination, Issa journey.
So, as you know, we're impressed with KESHIA'S KLOSET – tell our readers more, for example, what you're most proud of as a company and what sets you apart from others.
I created Keshia's Kloset – "Retail Therapy for the Soul Survivor "- out of a need to feel connected to women and young adults that are not being heard, to feel connected with the people that I have been writing to all my life. In my music, as well as in my poetry, I talk about things that are meaningful and spiritual.
Therefore, my musical gifts and Keshia's Kloset are in-sync with one another. This is a unique space where survival and retail therapy serve the healing community of young women and troubled teens who have been abused or neglected, that they may connect with others that share a common bond.
Our goal is to put the "therapy" back in retail therapy, and we're committed to helping women clean out their Kloset of a past that no longer suits them. Still in it's beginning stages, the goal is to create a space for positive conversations that shift the survivors focus towards the evolution that is taking place within, and showcase fashion figures and ideas that would help a survivor feel safe, strong and beautiful, while freeing ourselves from a mindset that no longer represents us.
When I created Keshia's Kloset in 2013, there were not a lot of open conversation about abuse of any sort, be it mental, physical or emotional, it was still this big kept secret. I had so many questions, and I needed answers, but no one was talking about it. So, when the news about Bill Cosby, Harvey Weinstein and the #MeToo movement became mainstream, I was all too pleased that it was now becoming part of the worldwide rhetoric.
However, at the same time, there was a growing modern fashion industry that was trying to slowly dictate the way women dressed, thought and behaved – it was becoming more skin, less fabric, more sexuality, less education. I feel that this changing trend did not fit my needs as a survivor, so I created what I needed in Keshia's Kloset.
So, what's next? Any big plans?
My ultimate goal is to utilize music as a platform to become a motivational speaker. I want to share my story with others in hopes of helping them allow the process of transformation to take place within.
In accomplice with Keshia's Kloset's mission, I plan to partner with youth criminal justice programs, such as The Harris County Youth Collective and juvenile detention centers in order to visit, speak, learn and hopefully reform some of the injustices going on in our communities.
Most importantly, to give a listening ear to those who feel that they have no one to talk to, so they can know that they are not in this alone and there are people out there willing to help and willing to listen.
I am also writing new music that reflects my growth and who I am today. This will be a collection of my experiences from Louisiana to Houston to New York and back. I'll be releasing these songs soon for my upcoming EP, as well as performing at events all over the Houston area.
You can stay up to date with my music on Instagram @WelcometoHollywood. Website coming soon.
Contact Info:

Image Credit:
Leonard Smith, Jr, Tom Jones Photography, Vanessa Gamez of VG Creative
Getting in touch: VoyageHouston is built on recommendations from the community; it's how we uncover hidden gems, so if you know someone who deserves recognition please let us know here.