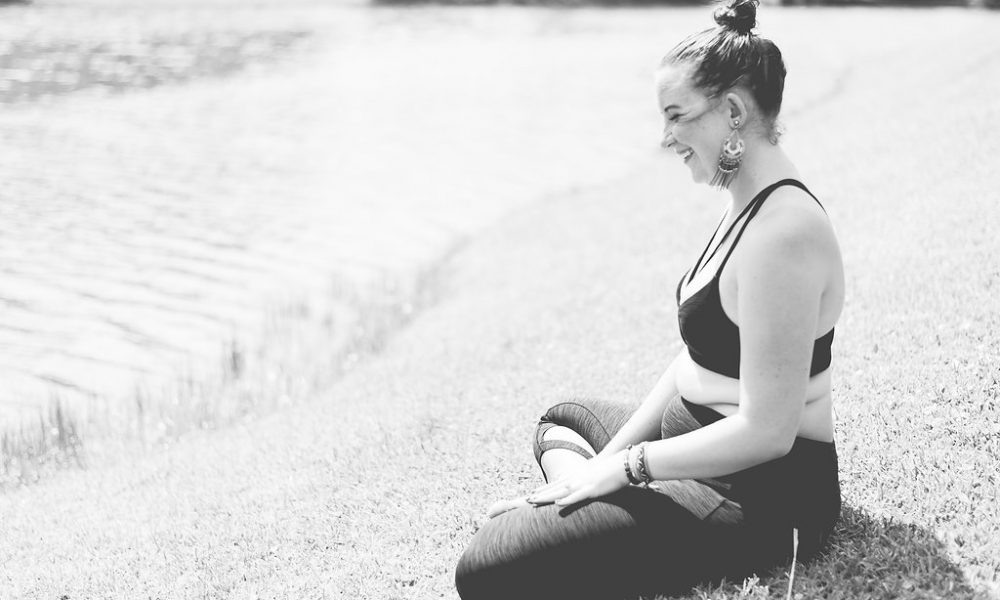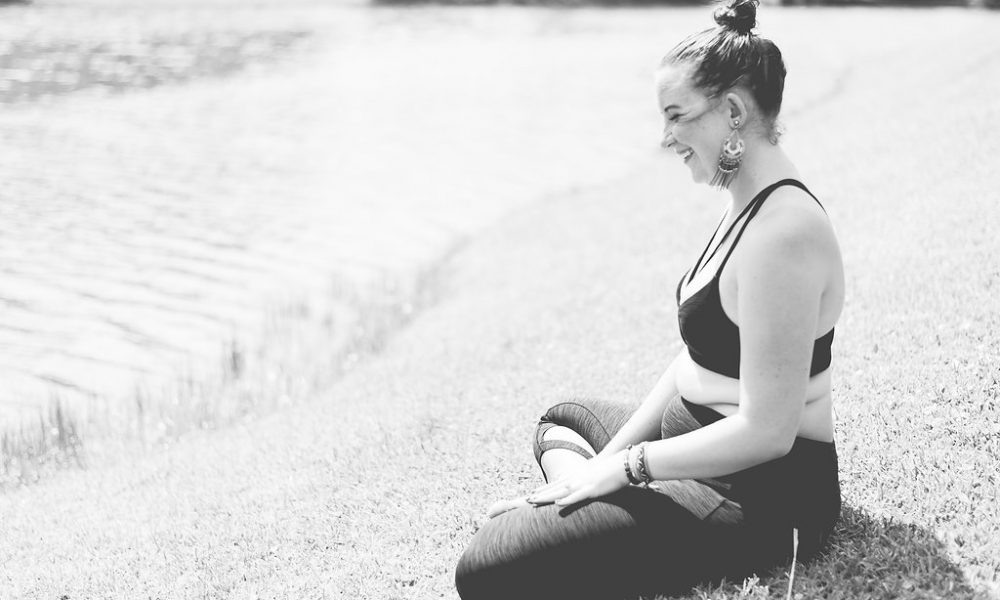 Today we'd like to introduce you to Tayler Gyug.
Tayler, let's start with your story. We'd love to hear how you got started and how the journey has been so far.
Throughout the years I have been a yoga instructor, there is one question that always seems to come up: why yoga? I'd like to say that there is a typical reason for people to begin yoga and I am some exceptional case, but that would simply be untrue. Some people do yoga to find peace in their busy lives, and some were introduced to yoga in their childhood by a family member. I am one of the collections of people who started yoga to make my body feel better.
Flashback to my childhood days: I was in competitive dance, soccer, and gymnastics. I could move my body in whichever direction I desired. I was blessed with a limber body for years, and I always took it for granted.
Unexpectedly, on May 1, 2012, to be exact, my life changed. I was on my way from lunch to my high school in College Station when a truck smashed into the left side of my car at over 50 miles per hour. The girl behind the wheel of the truck was texting and driving, and she didn't notice the red light she was running through. My car was totaled and my life would never be the same.
The fire department had to cut me out of my car, and they transported me to the hospital down the road. Upon my arrival, it was revealed that I had sustained significant injuries from the accident. All the ribs on my left side were broken, in addition to my sternum, right shoulder blade, tailbone, and pelvis in a few places (in the Ischial area for all you anatomy nerds). My most significant injury, however, was my torn aorta. They said my chances of survival were if you flipped a coin and it landed on its edge.
The doctors at the hospital made the decision to fly me to Memorial Hermann in Houston for treatment. Long story short, I made it to the hospital, had two surgeries (one heart surgery and one to place a metal fixator in my pelvis so it would heal correctly), stayed in the hospital for 10 days, and was transferred to an inpatient rehabilitation facility for a week. I was finally given the approval to go home, and a month later I had my fixator removed and had two screws put in my hip.
–LESSON: DON'T TEXT AND DRIVE!!!–
After all the excitement, I had to re-learn how to walk. It was during the struggle of dealing with atrophied muscles that I knew I would never take the ability to walk for granted ever again. After a month of training my body to function, I was back to semi-normal. However, I began to notice how badly my body felt. I couldn't bend over and touch my toes – something I had easily done my whole life. My hips ached and my body was stiff. I had accepted this as my fate until the magical day I discovered yoga was a course option for the local community college I was attending.
The first day of class, the instructor-led a basic yoga flow class and introduced me to my favorite pose – toe stand. During that first class, I couldn't even bend over to get anywhere near the full expression of the pose, but the idea that I might one day do so was thrilling. After the class, I felt as though for a moment all my pain was gone. I knew then that I was in love! I immediately went home and began researching all the different challenging yoga poses I could work towards.
For the next few months, I religiously practiced, met one of my best friends in the universe, and realized my true calling was becoming a yoga teacher. I wanted to make it my life's work to help facilitate other's healing and/or journey to mobility. A year before the anniversary of my first yoga class, I accomplished my dream of being a 200-hour Registered Yoga Teacher (RYT). My teacher training made me fall even more in love with yoga and, surprisingly enough, with myself. I had spent the years before my accident struggling with an Eating Disorder, and I was finally looking at my body through a different set of eyes.
I began to feel my body and mind opening to possibility and acceptance. It was sincerely the greatest investment I have ever made. After my certification, I began branching out to take classes from different instructors. I took a Yin class with a wonderful woman that would transform into my second breakthrough of opening. Diving deep into the joints, ligaments, tendons, and connective tissue allowed me to safely open my body and mobility in ways I never thought possible. I fell deeper in love with my body and this wonderful practice. Yin yoga is still one of my favorite practices to teach and take as a student to this day.
As of now, I have taught over 1,000 classes and I continue to believe becoming a yoga teacher was the best decision I ever made. By far the biggest reward from my love affair with yoga has been the moments when I witness a person find their way into their body. It is a beautiful thing to see a person, struggling with body awareness and acceptance, transform through yoga. I especially enjoy teaching customized private sessions to specialty clients (like people with limited mobility because of genetics or eating disorders, for example). My goal in this lifetime is to show people that yoga (or movement in general) is for everybody in everybody.
Overall, has it been relatively smooth? If not, what were some of the struggles along the way?
There have definitely been challenges along the way. My first challenge in becoming a yoga teacher was my age. I started my training at 19 years old, and I felt like it was a bit of a struggle to command respect from a room full of adults much older than me. Thankfully, I had done a LOT of studying, and I earned their respect through my knowledge of everything I was teaching.
My next challenge was an internal struggle with myself and my body image. When you ask most people to picture a yoga teacher, they usually depict a stereotypical skinny white woman in a pretzel-like shape. Once again, I worried that people wouldn't respect or value me as a yoga teacher because of my body. Although I am a white woman, I do not necessarily fall into the category of "skinny" or "super flexible". I have a little extra fluff along my sides and I sometimes have a limited range of motion that I constantly have to work on. I worried that people wouldn't respect me as a teacher because I couldn't do most of the "advanced" poses that you see in magazines and Instagram.
Thankfully, I have come to realize that my physical body is an aid to my mission statement to help people realize that yoga is for everybody in everybody.
Although I am not a woman of color or in a bigger body, I can continue to show that you don't have to be limited by the circumstances that your body creates. If you are willing, there is always a way. My most recent struggle has been with the misunderstanding of what a "real job" is. Although I am not likely to be a millionaire teaching yoga, I am following my true calling in life. People in my life have been doubtful of my choice to follow my passion, but I continue to press on and do what I know will make a difference in this world. My biggest recommendation is something my mom always tells me: Do what you love and it will never feel like work.
Alright – so let's talk business. Tell us about Tayler Gyug – Gyug Yogi – what should we know?
I am an Experienced Registered Yoga Teacher (E-RYT), meaning I have taught over 1,000 classes and am considered an expert in several different fields within the yoga realm. I specialize in teaching a variety of styles of movement within a yoga setting to create optimum wellness with all of my students.
These styles include:
-Yin Yoga
-Vinyasa Yoga
-Gentle Yoga
-Restorative Yoga
-Hot Yoga
-Kids Yoga
-Specialty Yoga
I teach clients from all different capabilities and age ranges, but specialty clients (like those I previously mentioned) are my absolute favorite to teach. I also specialize in private sessions to create personalized classes for an individual's needs. This can include meditation, mindful intuitive movements, and whatever style of yoga is needed at the moment.
Any shoutouts? Who else deserves credit in this story – who has played a meaningful role?
My first yoga teacher ever, Kim Gallego, sparked my desire to learn more and helped me learn how to be okay with where my body wanted to be. All my teachers (Mia, Shelly, Rachel, Jessica, Ryan, Karen, Trina… the list goes on and on) gifted me with little nuggets of knowledge to grow with.
My best friend and fellow teacher, Lorelei Hubbard, continuously pushes me towards success and improvement while going after my dreams. All the studio owners who have allowed me to be a part of their teaching family, I am forever grateful for the opportunity to grow and teach.
My mom, Lyndi Munguia, always told me to pursue my dreams in spite of what people think. Finally, I am immensely grateful to all of my students (past, present, and future) for without them I would not be able to teach.
Pricing:
Private Sessions – $75 (Summer Special)
Contact Info:
Website: gyugyogi.com
Email: gyugyogi@gmail.com
Instagram: gyug_yogi

Image Credit:
Marcelline Photography – http://marcellinephotography.com/
Getting in touch: VoyageHouston is built on recommendations from the community; it's how we uncover hidden gems, so if you know someone who deserves recognition please let us know here.