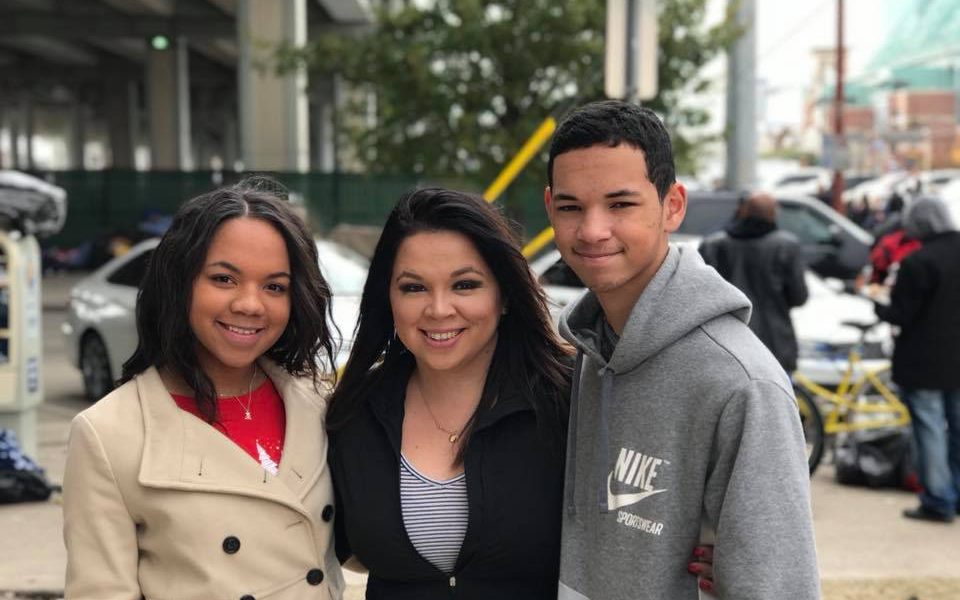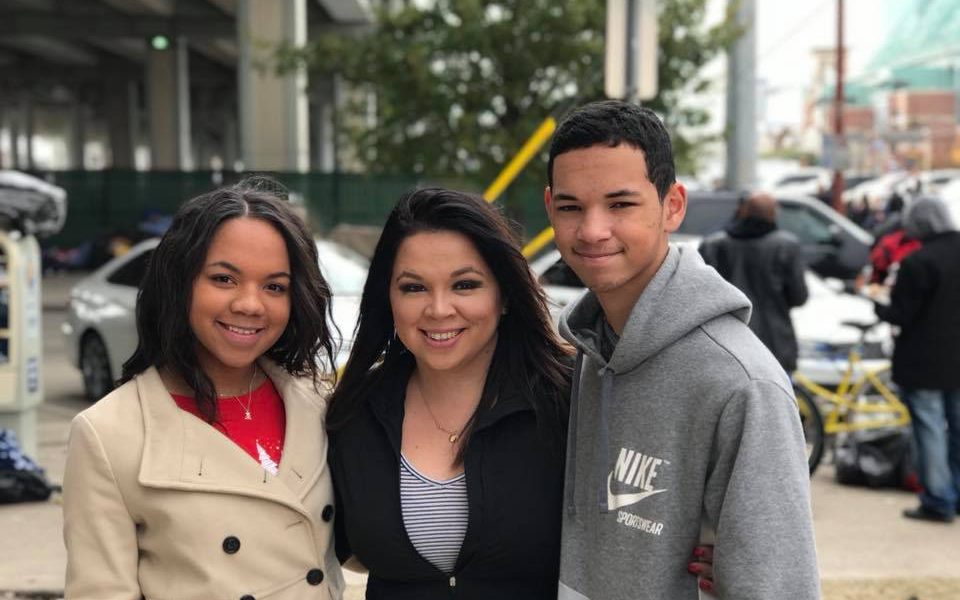 Today we'd like to introduce you to Tina Rivera.
Tina, let's start with your story. We'd love to hear how you got started and how the journey has been so far.
I grew up on the Northside of Houston, off of Fulton and Hogan, 1917 Fulton. I am in my late 30s, when I was there, the streets were filled with drug dealers, users, and prostitutes. Houses were raided, including mine. Pancho Clause and Goodfellas were your Santa. We then moved to the Heights (Jackson hill and Washington Avenue) again, when things were bad, not all boiujee as they are now.
My mom was in prison and my grandma was raising me, us, there are five of us. She is a strong woman with the mouth of a sailor and a second-grade education. In our house, there was no discussion of college or the future. Owning a car, that was a foreign concept. We rode the metro, not as a matter of luxury or concepts choices, but because that was all we knew and all we could afford.
An investment firm I was working for was nurturing, preparing me to become in-house counsel for them. My boss and amazing mentor who shall remain nameless saw potential in me that I did not see in myself. He sent me to college as an adult and offered to pay half my tuition. I had to pay the other half, but while I was paying for daycare, trying to "live" and sustain life, I had to pull this off.
Still, I did not turn him down. Going to school consisted of working a day job, going to school at night and then doing Tina & Company somewhere in between. The plan was always to go to law school, only because that's what I knew and had been practicing most my career without the credentials.
Within the same investment firm, I would rant and rave about Social Media and where we need to be in the market, no one listened to me because I was a law chick, not a marketing person. So I started talking to people I know what I did know in marketing, that was after all how I found ALL my clients, on social media. Little by little I was teaching the ways of Facebook, Instagram and Twitter to other business owners and social media management and consulting became one of the services I offered under Tina & Company. (at the time, it was just still me, "& Company" was just a dream)
In doing freelance work, I met lots of people with stories and kind hearts. It took a couple years to realize that law was not where my heart was and I really did not want to spend the rest of my life on the wrong side of the law. Finding the right side, or what you to believe to be the right side, is really difficult as there is lots of grey area in the corporate law. I wanted to laugh every day, I wanted to help people who come from the dirt like me. I want to help hungry people, the hustlers. I also have been a creative all my life. I can draw. I can write. I can design.
Now, I can partially code. I am self-taught. The many people I met early on are the same people who introduced me to the opportunity to create websites for them. Logos. Set up their businesses. Create Flyers. That is what I do now today. I do not do any legal work whatsoever and I am 85% referral based. This means, my clients are almost always sent by another client. Almost always but not always. The absolute best feeling in the world is when I see someone's face at their website or logo/branding reveal. I also get super sick right before, nerves kick in, ya know? I hope that feeling never ever goes away.
Today, Tina & Company consists of three people with one set to board in March as number 4. Number 4! A full-time gentleman. He is way smarter than I am and has been a graphic designer longer than I have been alive. Steve Jobs said "hire people smarter than you", right? We all work freelance as we have no office yet. I don't have plans for an office today, someday I do, but at this point, I am winging it.
The office is overhead we don't need but we often have dreams of a building with our name on it. The lifestyle we have is flexible and our clients are happy, it's a win-win. We will see what is destined for us soon. As a tiny boast, I will say we are the number one creative agency in Cypress, Texas and that speaks volumes as we have only been serving that market for two years. We are also the only creative Agency in Houston that has been trained by Facebook for Facebook. No one else can say that. (Yay, us)
We create every day. Beautiful and Bad ass things. We create companies. Visions. Dreams. Websites. Brands. Logos. Flyers. Brochures. Catalogues. Print and Digital Design. Social Media Strategies. You name it.
As for my brand, the majority of my clients are actually men. I had a prospect-soon-turned-client call me and ask, "do you work with men"? I swiftly responded yes and asked why he would ask me such a question. He said all my social media was geared towards women empowerment and feminist vibes. That's when I told him most of my clients are men and I would like one day to see just as many women seeing their fierceness and taking risks to start their own business.
In 2017, we still need that encouragement and assurance that the business world is for us. Just Sunday, a very sweet business consultant I know said "Women approach sales with sincerity, nurturing and Genuity", "it is a natural instinct", 'they want to solve a problem". "Men, men approach sales with a motive".
I am not saying this is true, okay, fine. I am biased and I think it is. I think women have this skill that we are not tapping into and so, yes, I wake up every day telling them they can do it. We can do it. Because we can. Look at me, a little ghetto girl who went to college as an adult single mom and now I have my own baby marketing company that is just thriving.
So yes, I work with men and women too. (gets of soapbox)
Overall, has it been relatively smooth? If not, what were some of the struggles along the way?
I didn't make a profit the first year, year and a half. I borrowed money from my bank account to pay for my own website, social media marketing and oh so fancy business cards. I had to pay myself back.
I have the occasional client who has been in business longer than I have and is very, very sales oriented. Heavy negotiators. That is always uncomfortable for me, but I am working on it. I do not want to be perceived as a hardass, but I am. See my problem?
My largest obstacle is getting people to see the value in my services. It is something that someone can easily do themselves, or so they say. So, they dilute the value of what I bring to the table. I am not sales-y and I will never try to push my services on anyone.
I don't like to cook, I am not good at cooking. So, I am not going to go to a taco truck and say, give me this taco for 1.00 instead of the listed $2.50 because I can make this at home. No, you make the best taco you can, I will thank you and I will pay you every worth of that taco because that is what you do and that is why I am at a taco truck. If you need a website to sell your taco, call me.
Alright – so let's talk business. Tell us about Tina & Company – what should we know?
We are a creative agency. A creative agency is the unicorn and millennial owned marketing agency. (see, Millennials are not lazy!)
We specialize in Web Design, Graphic Design, Marketing and Social Media. We are proud to be the trained by Facebook in social media strategy and we are proud to be referral based. That is huge for us. Our clients are really the best, we don't just say that.
Any shoutouts? Who else deserves credit in this story – who has played a meaningful role?
Oh, my goodness. I have had a lot of people who believed in me. My boss at the investment firm, CY, his right-hand BB. My sister Hope. She introduced me to the corporate world, she held my hand through some of the hardest times in my life as a single mom. I once would raid her closet for toiletries, basic necessities.
In second grade I had a mentor named Ms. Ramsey, she worked for Texaco and would come read to me. I am a writer because of her and Ms. Wegenhoft, she commended my writing. Ms. Barclay, one of my 3rd-grade teachers, she taught us not to take life too seriously. Ms. Bisby, 7th grade, she told me and my best friend we would never be anything and would be statistics as Hispanics and drop our at 15, whilst pregnant. (That didn't happen, almost, but didn't lol )
Mr. Chavez in ninth grade, who told me that I was an embarrassment to my culture with one credit as a freshman and that I could change that. I did, with his help. Graduated on time with good ranks and scholarships. I threw them away but that is a story for another day. (I think I have redeemed myself)
Last but not least – My handsome husband who at the time was my boyfriend but volunteered to watch my kids after dating me 4-6 months so I could go to school at night. Till this day, he makes sure they eat.
My kids, just being able to feed them, put them through college on my own dime and making sure they had a drug free life, that is all I ever wanted and so far, so good.
God. All things are possible through him. (I don't know if you can put that, but if you can, I would like to)
Pricing:
Graphic Design | Starts at $90 an hour
Websites | Start at $1,000 with no contracts or long terms
Social Media Help | starts at $90 an hour
We offer a year round discount to LEOs, Active Military, Veterans and spouse/their immediate family. This is the only time we discount our services. (Thank you for your service)
Contact Info:

Image Credit:
Pinky Promise Photography
Getting in touch: VoyageHouston is built on recommendations from the community; it's how we uncover hidden gems, so if you know someone who deserves recognition please let us know here.