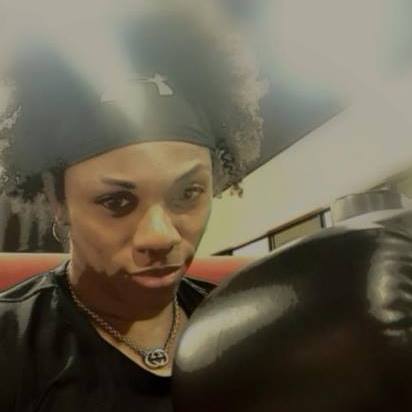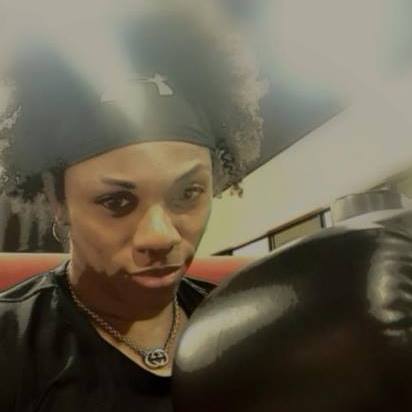 Today we'd like to introduce you to Tonya Newton.
Thanks for sharing your story with us Tonya. So, let's start at the beginning and we can move on from there.
I grew up in a single parent household with my mother, so I was viewed as a statistic. I didn't like the expectation from others of me to fail in life due to my socioeconomic status, so I made efforts to defeat the odds that were stacked against me by: 1) becoming the first freshman at my high school to make the varsity basketball team, 2) becoming a first generation and only college graduate in my immediate family, 3) being selected as a sophomore in high school to represent the USA in an international basketball tournament in Europe, 4) Earning a scholarship to play basketball (ran track also) in college 3) making the academic president and dean's list several times due to high academic performances 4) receiving many awards, recognition for both sports and teaching 5) having an established career as a math teacher and coach for 13+ years and receiving many accomplishments in this profession, 6) becoming a business owner, 7) playing semi-pro women's football for ten years and basketball three years and receiving many awards, 8) coaching basketball, volleyball, track & field and football and have won many championships. All of these accomplishments and accolades means absolutely nothing to me if I do not share the knowledge and wisdom I have gained through my experiences with others.
I fell in love with teaching at a very young age because I chased the feeling I experienced when helping others to experience success in learning despite their limitations and the stigmas in their lives. I fell in love with playing sports at a young age because it was fun, I excelled at competing, and it allowed me to channel my energy in a positive way. I have been an educator for over a decade and an athlete for over three decades. My passions have always been teaching and playing sports because both have the power to change, inspire and unite the world. I created a nonprofit organization RISE Connections, Inc. which merges two of my passions together. Our mission is to use sports as a tool to promote health, wellness, equity, leadership & character development and to use education to empower people with knowledge to be successful in and outside of the playing realms.
As both an educator and athlete, I have experienced much success and struggles. The most precious gift from my life's journey is connecting and networking with people from all parts of the world. These connections have changed lives for the better including my own. Through my struggles and encounters with strenuous environments and broken systems, emerged my strong desire to help others so that they can have the knowledge and tools to avoid the pitfalls of life. If I can make life easier for others and help them beat the odds and break barriers, then my purpose in life is being fulfilled.  I rise by helping others.
Overall, has it been relatively smooth? If not, what were some of the struggles along the way?
The struggles have been related to brand recognition. Almost every player and parent that hears about this program is absolutely stoked and wants to learn more because they love the concept, vision and mission. Many people have expressed that they have never heard of any company helping players to this magnitude.  Our brand has developed through word of mouth thus far, but we want to get the word out to teams, leagues, players, and parents through media outlets with appropriate branding, marketing and business services.  It has been a challenge accomplishing this goal because we do not have the funds for public relations and marketing.  Financially we are not able to help as many players as we would like to at this point, but we have been fortunate enough to give a few players money gifts this year.  Money gifts have been given to players for expenses relating to an unexpected injury, representing the U.S. as a player, and another member, Nicole Verdin, for living her dream to play women's football while battling stage 3 cancer. We also empower players to have a voice, which cost RPA absolutely nothing, but the rewards to speak up about issues to fight for changes and improvements for a sport is powerful and priceless.  We are currently accepting donations of any amount and we are seeking sponsors in the community to join our network to serve players.
Please tell us about RISE Connections (Program: RISE Players Association).
Every player goes into a season with a winning mentality, high expectations, and attainable goals. While participating in sports, players (parents if under the age of 18) are financially responsible for many different items such as player fees, uniforms, team, league and tournaments fees, gas, food, transportation, childcare and much more. If you are on a winning team, it cost even more money because players have to prepare to travel to Championship games and/or National Tournaments and Competitions. If you are an elite athlete, then you have to pay to attend All-Star games that are often out of state. These fees start to add up very quickly and it interferes with the player's ability to focus on playing and winning. Winning somehow starts to feel like a punishment because the player demands to continue to play intensifies and sacrifices increase not by choice.
RISE Players Association offer players an alternative option for winning so that #WinningFeelsLikeWinning. We want to support winning teams and All-Star players to alleviate the cost of playing and winning. Teams need players and communities need winning teams.  Winning teams have the power to unite a community and spark hope and enthusiasm. RPA will also provided information to players about safety, personal financial literacy, supplemental insurance and other services needed as a player which will improve communities as well. RPA will travel the world to inform and assist players so they can confidently make sound decisions related to playing sports and participating in competitions. Each player connected to RISE will improve their quality of life because RPA will allow them the opportunity to simply focus on playing and winning, connect them to viable resources, and provide opportunities and experiences that make their connection to playing sports relevant and enjoyable.
RISE offers multiple comprehensive membership packages with player benefits including some of the following: player advocacy, financial assistance, education, access to a private network with exclusive offers, top rated and reputable businesses in the community, recommendations to join premium teams and leagues of high model standards and dynamic business model per state, high quality stadium rankings, and many more discounts for player services needed to maintain being a player.  Also provided to our members are mentor packages that provides opportunities for players to engage in leadership, character, team building and bonding activities and events such as fishing, hunting, biking, camping, cooking, clinics, academic enrichment, obstacle courses, entrepreneurship and much more. We will include packages for the following groups of players:  youth (parents with active players), semi-pro, amateur leagues, Special Olympics participants, veterans, international players playing sports in the U.S., players that have sustained a life changing sports injury and players encountering traumatic experiences.
We are proud to be the only company of this kind to serve players. We are offering player benefits that are unheard of in this world. Our members can come to us confidently knowing they will get the help they need to play sports and improve the quality of their lives. #YouRiseWeRise
We are ecstatic that our most recent Lifetime Member is Aston Smith, a Special Olympics gold medalist swimmer. She stated the cost to represent the U.S. in Dubai was about $5000 not including other out-of-pocket expenses that occurred while training and participating in the Special Olympics World Games. We also have other USA players that had to pay $2800 or more to go play a sport on the weekend in another country. We have Lifetime Members that pay $800-2500 just to play in regular season games, but have to miss work without pay for a sports injury or due to their team making playoffs, which cost an additional $500-$2000 for travel expenses. We have international members that are playing on a visa waiver to play and train in the U.S. and stay with teammates for FREE at the expense of the host player.  Our Lifetime Membership is currently ONLY $5 and it comes with lifelong benefits of knowing that at RPA Player Are Our #1 Priority!!
If you had to go back in time and start over, would you have done anything differently?
No, because my experiences in life has been the driving force to create the change I want to see in this world of education and sports. Success is making a difference in the lives of others by sharing my God-given gifts with them. By living my true purpose, I have created a platform for connections that positively impact the lives of people by uplifting them and inspiring them to think and act in ways that they may not have considered. Lifetime Membership is on the rise and the number of memberships display success because players believe in our vision. Educating and bring awareness to players and parents about sports is a success because this gives a player (and parents) the freedom to choose what they what to do, where they want to play, and how to handle everyday life responsibilities and issues. Bringing communities together through sports and education is a success story that RISE will forever share with their members.
Pricing:
Lifetime Membership is ONLY $5 (for a limited time only)
Membership Package Levels: CHAMP, MVP, ALL STAR, VIP $49.99-129.99
To be eligible, must play in sanctioned sports leagues, national tournaments and competitions.
Contact Info:
Getting in touch: VoyageHouston is built on recommendations from the community; it's how we uncover hidden gems, so if you know someone who deserves recognition please let us know here.