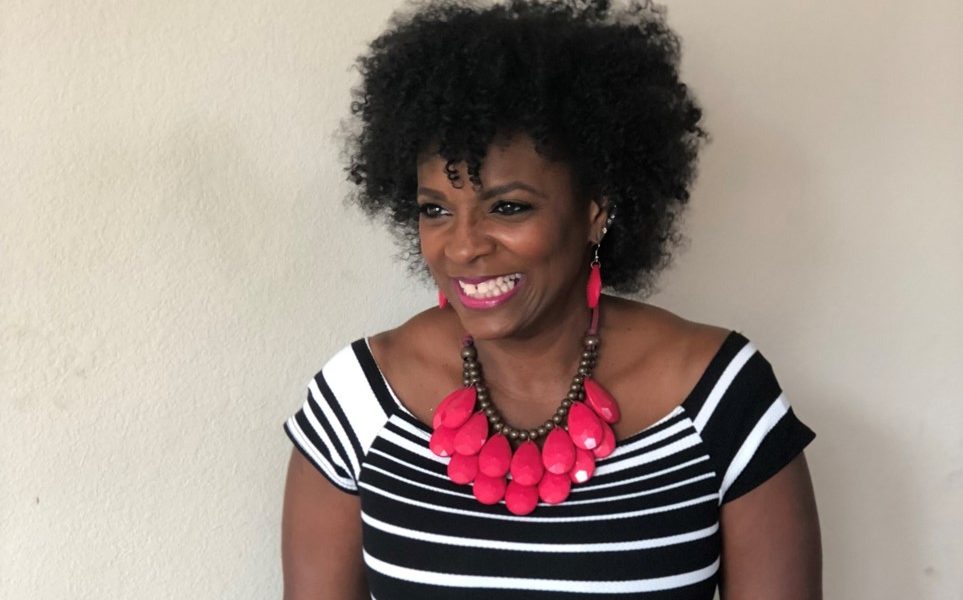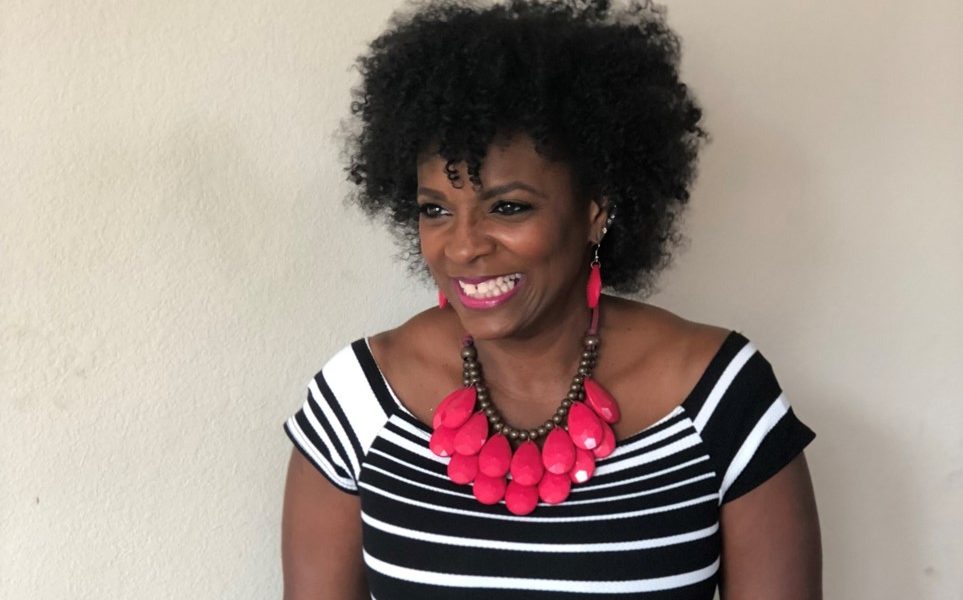 Today we'd like to introduce you to Tracey Hilton-Parker.
Tracey, can you briefly walk us through your story – how you started and how you got to where you are today.
The ShampooMATE was invented because of the challenges I faced in my own home during shampoo time with my daughters. One Sunday afternoon I was shampooing my daughter's hair and as usual she was fussing that her neck was hurting, water was getting in her face and the noise we were making was interrupting the Sunday afternoon football game on tv. After being fussed at because of the noise I said I'm going to do something about it because truth be told I was tired of the fuss during shampoo time just as much. After thinking about it for a very short while I was reminded of when I was working on my masters degree years ago. In one of my marketing classes I had to improve upon a product or invent a product. At the time I was a full-time employee, full-time student, and mother. The product I chose to improve upon was a backpack on wheels. I earned an A on the project and imagine my surprise to learn that backpacks on wheels came out just two years later. I said if I ever received a God Ideal like that again that I would immediately move on it and thus here we are years later taking away the shampoo day blues with the ShampooMATE.
We're always bombarded by how great it is to pursue your passion, etc – but we've spoken with enough people to know that it's not always easy. Overall, would you say things have been easy for you?
A smooth road? What's that? LOL No it has not been a smooth road. There have been struggles along the way both business and personal. The main struggle faced was how to even begin creating the ShampooMATE. I had no clue where to begin other than using simply playing around with what I know I wanted the product to be. Once created it was then how on earth do I let people know that there is a product that now takes away the challenges people have faced for many, many, many years. How do I create a market for a product when at the time there was absolutely nothing on the market like it. Shortly after launching my last living grandparent passed away, my only sibling (my baby sister) was found in her apartment in Chicago after being deceased three days. Now imaging having to help my parents deal with the unexpected loss of their child. A little over a month after my sister my father is then admitted back and forth to ICU and I'm flying back and forth to Chicago.
Now I'm having to deal with this. I'm barely working the business. Orders were piling up like crazy. I tried to remain on top of everything but it was quite challenging. After a year of daddy back and forth he passes away one and a half year after my sister. Now I'm trying to be there for my mother who now has lost her husband of 47 years. I tried to bounce back to my normal self. Started reaching out to customers regarding orders to which at this point business had spiraled completely out of hand. Orders were going out customers were complaining, wanting their money back, blasting me on social media it was awful. When I say stressed that's an understatement for real. Because I had not taken time to heal nor grieve all of that loss I had just dealt with I completely lost it. I had become someone that I didn't even recognize. It was then five months after my dad that my family life as it was changed forever. Business at this point was virtually non-existent. I didn't know how to take care of myself let along try to work a business. During my separation and later divorce I took a year off to get Tracey together. I had to go into counseling, I had to ask for forgiveness. I had to learn to forgive myself. I had to deal with where I was at that moment: depressed and unmotivated.
I'm so blessed that I had a very small circle of friends who were there for me during this time. Those friends encouraged me, prayed for me, loved on me even when I couldn't do it for myself. I found a new church home that I am so blessed to be a part of. Attending Victory Christian Center really saved my life. Once I became myself again meaning a healthier, happier me and started venturing back out into society people started asking me "where is ShampooMATE" "are you still in business" "where can I get a ShampooMATE" I began thinking to myself what would happen if I started working it once again. So I prayed about it, talked to my mother, and talked to a few friends and that was it: my motivation to relaunch the ShampooMATE was born. I had someone in my corner who was committed to seeing me step into my greatness and bring the ShampooMATE back to life.
The next step was going live on social media. OMG when I decided to own my narrative and begin to share the many challenges I faced personally that took a drastic toll on the business ShampooMATE followers were like "OMG, I'm so glad your back in business", "I knew something major had happened" "I'm so glad you took the time to heal" reading all of the messages of congratulations was the fuel I needed. Of course I had to also address the "I ordered two years ago and never got mine", "This is a scam" "Don't trust her". It was these messages that also fueled me to change the hearts and minds of those customers. I was open and honest. Because I had to restructure everything I no longer had access to the former email address, website and payment gateways I put messages out on my social media pages asking customers who fell into those negative categories I asked them to send me proof of purchase and I'd sent them a ShampooMATE. And that's exactly what I did. Many of those people were so glad that I chose to be transparent and operate with integrity just as I had before the challenges. I was afraid but I'm so glad that I did.
The ShampooMATE has relaunched and is here to stay! We are taking away the shampoo day blues in homes all across the world.
We'd love to hear more about your business.
My company TRH Innovations, LLC is the parent company for my invention the ShampooMATE as well as future products. The ShampooMATE is a neck rest that is ergonomically designed to support a child's neck during the at home shampoo process. The ShampooMATE takes away the challenges that most face as I mentioned with my own children: crying their neck was hurting, water splashing, my back hurting OMG, I call all of that the #ShampooDayBlues. So I literally say my specialty is making the shampoo time experience more enjoyable for parent's and children at home. The ShampooMATE is Mom-Tested and Kid-Approved.
I'm a mother of three daughters who also struggled at home during shampoo time. My daughters were uncomfortable when getting their hair shampooed at the kitchen sink. My daughters would sometimes experience skin and eye irritation from some of the chemicals in the shampooed and conditioners not to mention sitting in nasty bath water from the dirt and debris coming from their bodies. You ask what set me apart from others: it's my story. Wanting to take away those challenges I mentioned from my daughters. Wanting to make this timeless stressful. It's this personal experience and passion I have that sets me apart from any other product.
It's funny when I think of what I'm most proud of as a company you would think it was the write up I received in the Wall Street Journal from pitching the ShampooMATE to the sharks of Shark Tank at SXSW, or being a graduate of the Capital One Bank Getting Down to Business program, or being the winner of the 2015 InnovateHER competition hosted by the WBEA Houston Women's Business Center to represent Houston in Washington, DC during the Microsoft InnovateHER competition. It's none of those accolades. What I'm most proud of as a company is the testimonials I received from moms about their experience using the ShampooMATE. I hold dear those from two moms in particular. One is the mom of a special needs child who emailed me and said that her daughter no longer screams and fights during shampoo time, that she and her husband no longer have to restrain her during shampoo time. The other is one mom who sent me a screenshot of her daughter playing shampoo time with her baby doll. She said she wanted her baby doll to enjoy the spa like she does when mommy shampoos her hair. It's testimonials like these that I'm most proud of it. It's the words, pictures and thank you that I receive from my customers that I am most excited about. After all this is the very reason the ShampooMATE was invented: to take away the shampoo day blues. #TheStruggleIsOver thanks to ShampooMATE
What were you like growing up?
My personality as a child growing up in Chicago is pretty much just as it is now. I've always been friendly, outgoing, talkative, never afraid of anything, can sometimes be moody (lol), I was always on the go with some family member, especially my daddy because he always overloaded me with treats (hence my love of sweets now), I couldn't stand being dirty (still can't), I was a very finicky eater (and still am). I learned things very easily. I can remember I held on to money well. I'd have money and didn't want to spend mine instead I'd want to spend everyone else money. I always knew I wanted to be a business owner. I've always been just a fun loving, around the way girl who enjoyed being a girly girl. Pretty much the same as I am today.
Pricing:
The ShampooMATE retails for $49.99
Voyage Houston readers enter code: VoyageHouston to receive a 20% discount
Contact Info:
Suggest a story: VoyageHouston is built on recommendations from the community; it's how we uncover hidden gems, so if you or someone you know deserves recognition please let us know here.