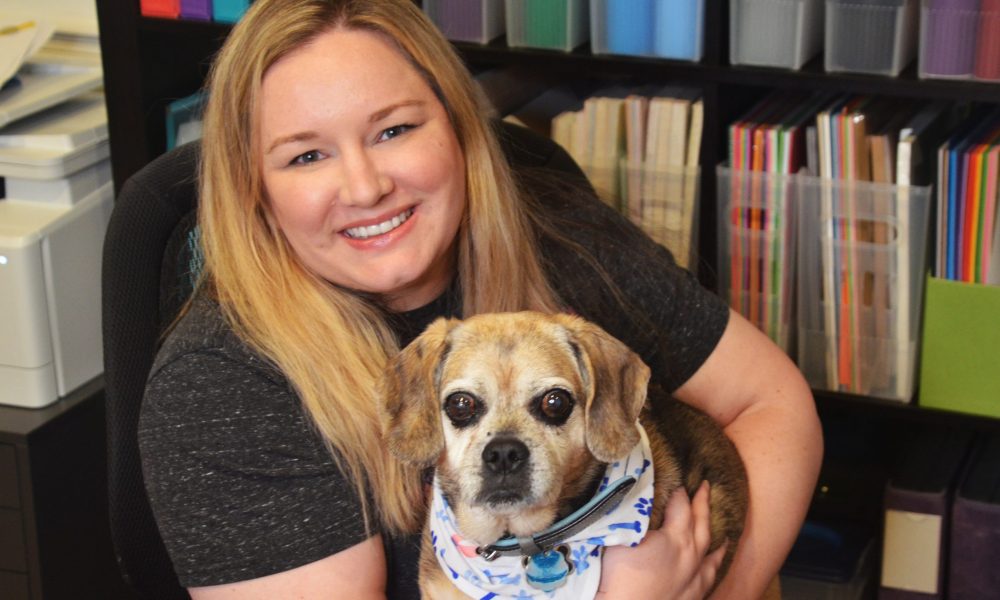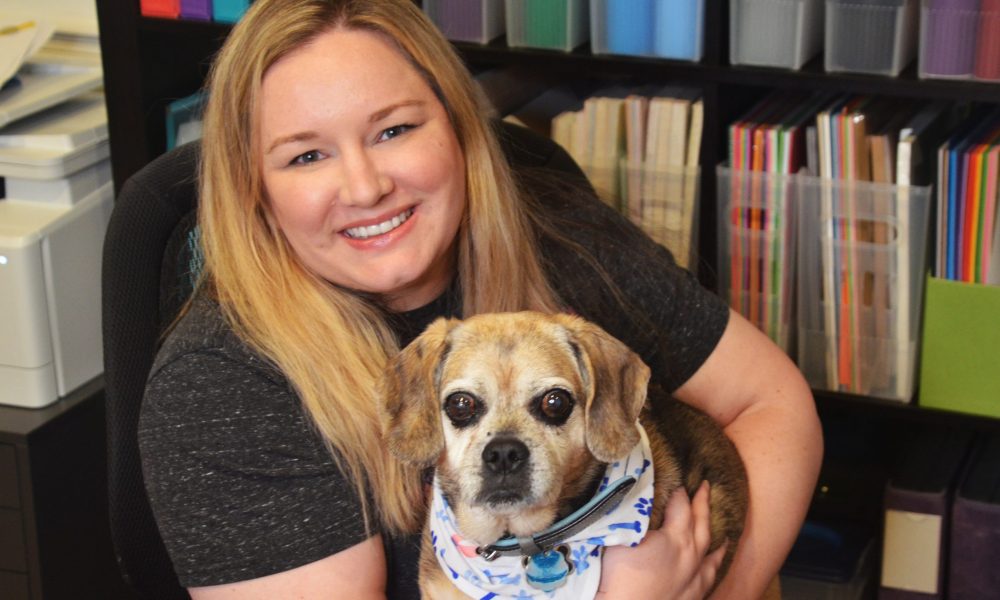 Today we'd like to introduce you to Andrea Ross.
Andrea, please share your story with us. How did you get to where you are today?
I have always dreamed of owning my own business. I grew in a family where being an entrepreneur was a goal. My parents owned their own company and so did many of our extended family members. I always knew corporate America was not where I would end up, but I am truly glad I had that experience, to begin with. A little background on me, I grew up in Northern Minnesota in a small town and just before high school, my family moved to Richmond, VA. I went to high school there and then to Virginia Tech, graduating with a bachelor's in science-focused exercise and nutrition sciences. I was a certified personal trainer and became a nutritionist.
Shortly after graduating from college, I moved to Texas with my (now) husband, Brian, who was already working here. To say the exercise field was different from Virginia to Texas would be an incredible understatement and it wasn't for me. I managed a gym and then worked in corporate health promotion for a major chemical company before my husband's job took us overseas. While we were moving around, I spent a lot of time trying to understand and figure out what I wanted to do for act 2. There I found event planning, I won't go into the long saga of how I became an event planner but I loved every minute. I finished a professional certificate program from George Washington University just before my 30th birthday. Unfortunately, two months later, I was injured in a way that would completely change my life.
In September of 2012, we had moved back to the USA and were enjoying living back on the east coast in Charlotte, NC. Brian and I were playing volleyball, as we did several times a week. It was at a park with a big group of friends. During one of the first games of the evening, I was injured by another player coming under the net. My ankle was destroyed. I went through an Achilles repair surgery and six months of rehabilitation before we discovered my ankle was not healing properly. This becomes a long, sordid tale but to sum it up, I ended up having seven total surgeries to try and fix the problem, ending with my ankle being fused with a large plate and six bolts. My event planning days had barely begun but now I could not be on my feet for more than a few hours at a time. I regrettably now live in chronic pain, it is not fun, it's hard. Giving up event planning was a simple necessity. It is a physical job that requires you on your feet for days at a time, that was something I simply couldn't do anymore. I miss event planning all the time, but by letting go of that dream, I was able to fulfill another – owning my own business!
My Very Crafty Life started purely out of me, creating a few designs and putting them on shirts to inspire myself during recovery from surgery. I wanted something fun and inspirational to be in while I recouped my ankle. At the time, I was on surgery 4 of 7. I wore the shirts to physical therapy and then my physical therapist asked me to make her something. And then another patient wanted her own version of my shirt. And my business was born. I spent three years creating ideas and making them into products for customers. But during those three years, I also had three more surgeries and recoveries. Each time is having to rebuild my customers and business. I swear what got me through those times is my doggy Sarge. He has been my office mate and a constant buddy for all these years and is the true definition of an emotional support animal.
So, this past year I wanted to rethink what I was doing and evolve what I offered. With the help and guidance of some friends in the crafting world, I launched a blog focused on organizing for crafters and creatives. While I have added a few segments to the blog, like home organizing and some crafting projects. I continue to release craft and creative organizing tutorials. I have also taken a chance and started selling the designs that I had put together for customers and other fun ideas I come up with so that other crafters can make products with them. I am excited to see both grow over the next few years.
I always joke I am a lifetime organizer and an accidental crafter. My life has taken turns no one could have imagined but the outlet of crafting has given me an incredible community to inspire me and uplift me. I never believed I was creative or artistic. I was an athlete and in my mind at the time, I couldn't be both. I had "artists" in a box that you had to be able to create by painting, drawing, clay, etc. But what I have really learned is artists come in all shapes, forms and mediums. My art form is digital, and I am loving it. I've learned through the hiccups of life is you can either give in, give up, or get going. I always choose to get up and keep going
We're always bombarded by how great it is to pursue your passion, etc – but we've spoken with enough people to know that it's not always easy. Overall, would you say things have been easy for you?
My story has NOT been a smooth road. Between living all over the world, becoming disabled- living with chronic pain and having to give up a goal and a dream I absolutely loved, a rocky road is a good description of my journey so far. I find the keys to overcoming ANY obstacle, big or small, is to keep going. I want to explain what I mean. Keep going means you do not give up, but you remake your dream and keep going. I did not enjoy being a trainer in the exercise industry in Texas and was able to shift to event planning. When event planning was not a possibility anymore because of my unexpected disability, I was able to pivot again and start my own company doing something I enjoyed. If you keep going, be resilient and willing to change what you are but not who you are, I don't think you can lose.
Outside of the obvious physical limitations I have and changes I have had to make because of them, owning your own business has a lot of hiccups and struggles. You are all the things to your business and you have to show up. If you have a hard time holding yourself accountable and focusing on your goals, being an entrepreneur will be incredibly difficult. It's also all-encompassing. Being self-employed is definitely the hardest job I've ever had. I am working more hours and harder than I ever have. But building my dream is worth every moment of it. If and when you decided to start your own business, the best advice I can give ANYONE, but especially women is to be yourself. Show up and be yourself. The right customers, followers, etc. will come if you are YOU!
We'd love to hear more about My Very Crafty Life.
My Very Crafty Life has three parts. First, I write a blog on craft and home organizing at www.MyVeryCraftyLife.com. I love writing and I love organizing, so it was definitely a natural fit for me to start a blog and I am excited to be adding new content weekly right now. Second I create and sell files for crafters to utilize to make products. These files are called SVG's and I currently sell on Etsy at www.MyVeryCraftyLife.etsy.com. Finally, I make high quality customized products using a high heat dying process, vinyl and/or digital artwork. I am primarily working with other small businesses, non-profits and then I sell physical items with my designs at a local bakery.
I think what sets me apart from others in the crafting world is I give back more than I take. I spend a lot of time mentoring other crafters and sharing my knowledge with them through social media. We all have to support one another and if I can help someone improve their craft or start a new one, I will feel I am doing my part. Another thing is quality. There are so many crafters who sell products and its the first or second one they have ever made. I spent a long time testing and trialing items before I offer them. If its a mug, it will have gone through the dishwasher many times and microwaved, even sometimes dropped. I want to learn and understand what the products are and what limitations my customers can expect from them. I am also very honest, maybe sometimes too honest. I won't just recommend things for the sake of recommending them. Or, for instance, if a brand asks me too. Honesty is important to me and a fundamental part of how I do business.
As a company and just as a person, I am proud of keeping true to myself. I do my best to keep everything at a very high quality, whether it be a blog post, design, or product. If it's coming from me, I stand behind it and do everything I can for it be a quality product start to finish. The second and maybe most important, it is my consistent belief in giving back. I volunteer my time also well as my business skills and that has allowed me to also volunteer my talents to those around me. Recently I set my business aside to become a mask maker for front line workers. I was able to sew 350+ masks, countless buttons on headbands and 3-d printed ear savers. They were shipped to 12 states and 20+ hospitals. Then for all the non-profit organizations that are clients, they all get special pricing so their dollar can go further. I also do my best to include extras for them when I can. I was blown away to be honored in 2017 as the Volunteer of the year at our local Make-A-Wish Texas Gulf Coast & Louisiana chapter. Beyond granting wishes and helping with administrative tasks in the office, I have installed wall decorations of quotes and artwork, created shirts, clipboards, and the one I am most proud of is creating ornaments that I give to each and every one of my wish family's to remember their wish. I am always honored to be apart of fundraising and brand awareness for charities.
Finding a mentor and building a network are often cited in studies as a major factor impacting one's success. Do you have any advice or lessons to share regarding finding a mentor or networking in general?
Finding the right fit for mentoring can be hard. I am in a few groups on social media platforms that have set up a system to ask those of us farther along in our craft to help those starting out. It's a great ice breaker and can get the conversation started without being awkward. When you are searching for a mentor, do search social media platforms. Start showing up for their live videos, connect, chat, support their business. That way, when you go to ask a question or ask them to help you, it's not purely a selfish move. I also think conferences and retreats within your industry can definitely be the best way to connect with a lot of the pros.
My personal experience is I have attended a retreat that was run by two women I now call friends and mentors. I got to know them and let them get to know me. Now we partner often to support each other. I also went to a crafting conference and met some of the big names in the craft world. These women want to support you and share it with you. Mandy, the owner of Sparkleberry Ink, once got on my live and called me a "true artist," its something I will never forget. I am incredibly grateful for both of those instances and truly believe I wouldn't have the business I do today without them.
Pricing:
Digital Design Work $30/hour
SVG Cutting Files start at $1.20-9.99
High Quality Physical Products begin at $6.99 and up
Contact Info:
Suggest a story: VoyageHouston is built on recommendations from the community; it's how we uncover hidden gems, so if you or someone you know deserves recognition please let us know here.