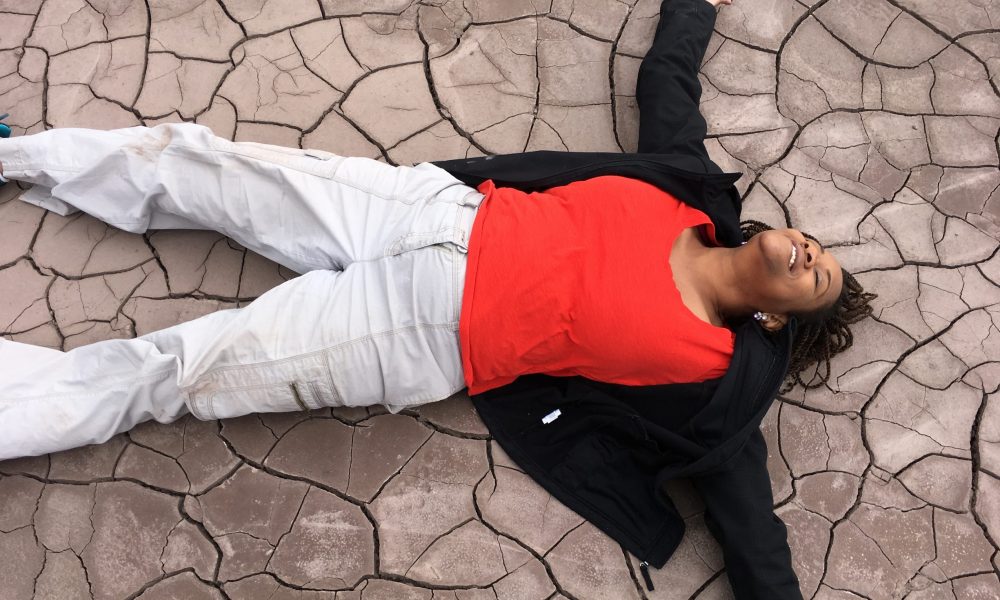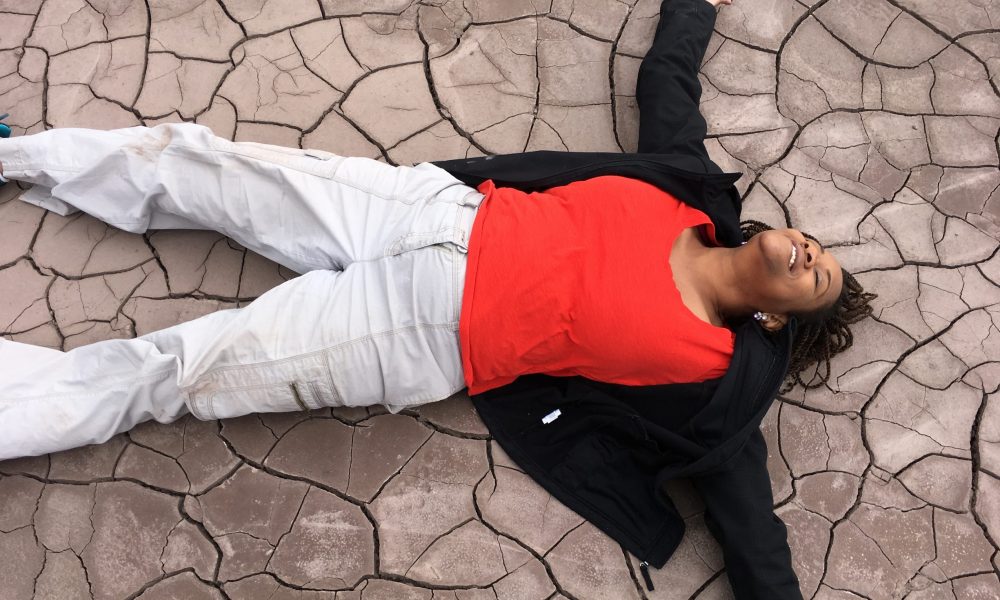 Today we'd like to introduce you to Angie Stubbs.
So, before we jump into specific questions about the business, why don't you give us some details about you and your story.
I'm a native Houstonian but I've lived in several other states. I'm an outdoors person and I've always loved to travel, hike, run, everything. I started my business, Raising Nomads Travel Co, in 2015. At that time, my husband and I had a two-year-old and a seven-month-old. Since I have always loved to travel and experience new adventures,  I didn't want that to stop when I married and had kids. But, I found there was not much practical information out there on traveling with kids, such as best places for using strollers, great places off the beaten path to visit with kids, food options on planes and the necessities for travel. I needed this info and I also wanted to help other families travel easier with their kiddos. So, I started my own company catering to families that travel with kids. I initially offered a "Young Nomads Kit" that had snacks, readers and a few things to get people started on their journey. My tagline line was "Just get on the plane", now, it's "Roam the World Together". Years later, as we traveled and I blogged, I thought about fun ways to bring our adventures to life that would draw children into the travel experience. I then wrote my first book, "Cupcake and Noodles Go To Kenya". My rhyming picture books are for kids ages 4-8 and they tell the real-life stories of our travels through the eyes of my girls. The second book is about our trip to New Zealand. My books have maps so that the reader can orient him or herself to where we traveled and has the website of the places we visited in the book so that they can create their own adventure by physically or virtually traveling there. The books are authentic and a good starting point for learning more about a country. My desire is to bring the world to children. I enjoy helping children learn new things. I've been the room parent three years and counting at my kids' school! I think small kids are so cool. I'm a member of Delta Sigma Theta Sorority, Inc, Jack and Jill of America and Mocha Moms so I'm surrounded by supportive women.
Has it been a smooth road?
No!!!! It's been far from a smooth road. The biggest challenge for me is time. I have a family, a business, a full-time job. You name it, I'm probably doing it. I still struggle with marketing and publicity. The travel blogs that focus on children have increased tremendously since I started and with the rise of Instagram and Twitter, you're always in search of ways to make sure your story gets out there. My advice to young women would be to get organized and have a schedule that you stick to that allows you to invest the time you need to grow your business. Never stop learning. Ask for help when there's something you don't know, and have a reliable soundboard that you can bounce ideas off of. Your idea may sound good to you but it doesn't mean it's going to sell.
We'd love to hear more about Raising Nomads Travel.
Raising Nomads Travel Co. provides everything you need for a fun, exciting, relaxing vacation. We are a full-service travel agency with a focus on families. We tailor our vacations with services that make traveling easier for you and your mini-me. We provide information on specific places that are great places to visit with kids in cities around the world. Everything we post about has been researched or experienced ourselves. We are different from others in that we help you step by step plan your vacation with your kids. I once sent a  detailed checklist to a couple traveling with a young child with sickle cell disease. I wanted them to know how to get in touch with hospitals or the local sickle cell society in the event their child had a crisis because the parents were very concerned about traveling abroad with their child. I help you budget for your trip, right down to whether you have to pay to use the restroom in a certain city.
The "Cupcake and Noodles Go To…" is a children's book series for kids aged PreK to second grade. The books are the lived experiences of my girls; the actual places we've visited as a family. The illustrations in the books are animated versions of actual photos taken by us on our trips. The text reflects the actual words or expressions of the girls.
What sets my books apart is that they are educational material as well super fun. I always say that with my books I want to "Entertain, Inspire and Educate." The books are in rhyming form so that readers are entertained. I want to inspire readers to visit other lands and educate readers about other cultures and countries. I have been embraced by the educational community and that's awesome. In June, I was asked to do (and did) a workshop at a librarians conference on "Why educators should use travel books for young children in the classroom". One principal in a city on the east coast bought 100 copies of the Kenya book for her kindergarten class. I got to host an event at the Kenya Embassy in DC to talk more about the book and our trip to Kenya. A similar event is in the works for New Zealand.Books on New York, Italy and others are coming. I am proud of how educators are using the book to make learning social studies even more exciting and engaging for kids and how people from the countries we've visited have embraced my books. I'm most proud of being able to share the world with my children and to see them absorb the experiences. I do more with the books now than booking travel. Let's Roam the World!
Which women have inspired you in your life?
So many women have inspired me. My grandmothers, teachers, friends. What they all have in common is they are kind and always willing to share what they know with others. They are strong and confident in themselves, even when they are not feeling either.
Pricing:
Hardcover books purchased on my websites are $20.00
Softcover books purchased on my websites are $12.00
You can also buy on Amazon, Barnes and Nobles, and other stores but prices are slightly higher.
Contact Info:
Suggest a story: VoyageHouston is built on recommendations from the community; it's how we uncover hidden gems, so if you or someone you know deserves recognition please let us know here.