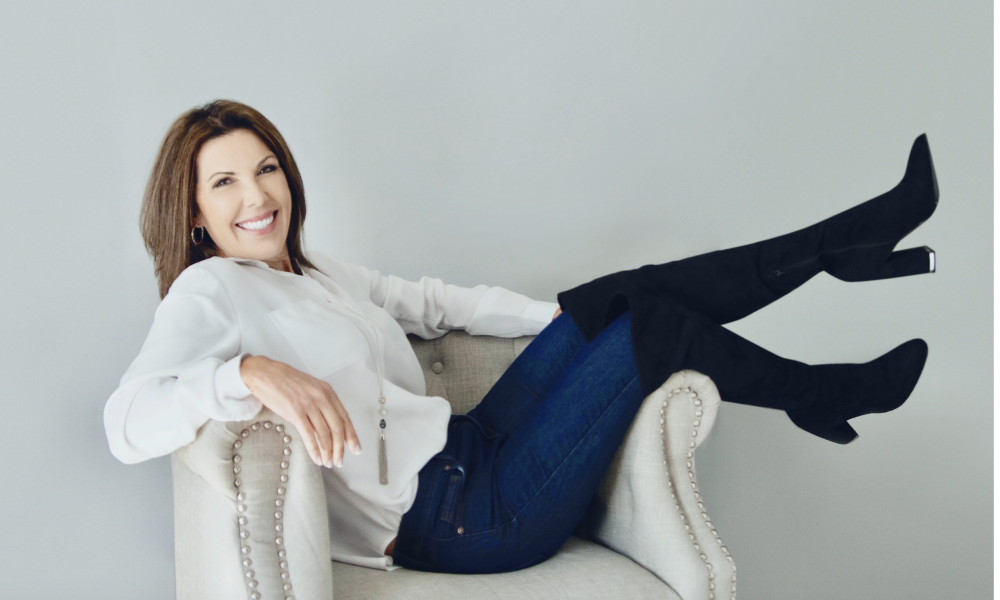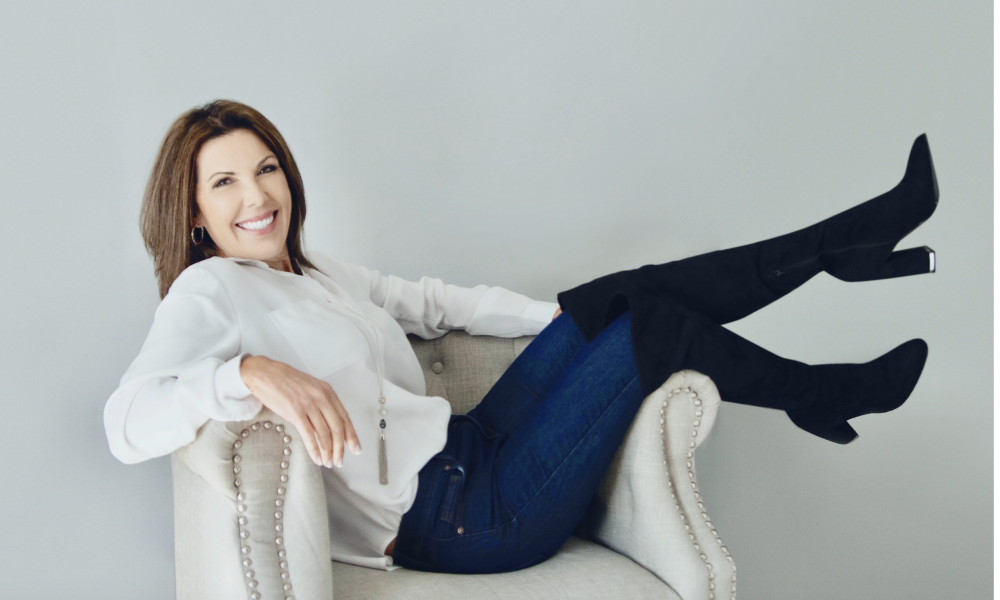 Today we'd like to introduce you to Nancy Leeds Gribble.
Nancy, please share your story with us. How did you get to where you are today?
I finally felt like I was on the verge of having it all. I was a highly successful realtor. I was happily married, had a beautiful young son, dog and living on the water. I felt like things in my life had finally turned around and life was shaping up exactly as I had always imagined it would.
Then in October 2008, everything changed. My husband suddenly became ill and was diagnosed with Glioblastoma – stage 4 brain cancer. Our lives were instantly turned upside-down and despite almost a year of trying to stay optimistic, my husband eventually succumbed to the devastating disease and passed away in 2009, leaving me alone with my 4-year old son, Alexander.
On top of it all, we were facing the worst economic crisis of our century and the real estate market was being hit the hardest. I was not only grieving the loss of my husband but also trying to pick up the pieces of a huge personal financial disaster, while also raising my son. For over two years, I stumbled through life in a fog, not really knowing who I was or what I would do, and just trying to do the best I possibly could for Alexander. Eventually, I made my way back into real estate, but, truthfully, I found it was almost impossible to enjoy the career I'd once loved as now I was a single mom with no support. But, it was what I knew so I stayed. I was lonely and depressed in a deep, dark funk.
One day I looked at myself and realized I'd lost my joy for life. I looked bad, I felt bad and I was making bad decisions about the way I was treating myself. I did not recognize the person in the mirror. I knew I couldn't control all the external events in my life but I could try and take better care of myself again, if for no other reason than to ensure I'd be around as long as possible for Alexander. I had a few hand weights and some workout videos so I cleared a small space in my garage and began to workout again. It was tough at first, I was out of shape and lacked energy, but I stuck with it and slowly I began to feel like myself again. I even dared to go out with someone new and soon we became quite serious. Life, it seemed, was back on the upswing.
Now they say lightning doesn't strike in the same place twice, but I'm not so sure.
Without much warning, my new love suddenly died of pancreatic cancer. It was another devastating blow, and I remember thinking, "Are you kidding me, God?" Besides dealing with grief all over again and that of my son (if you're a mother, I'm sure you can only imagine the pain I felt watching my son deal with grief yet again), I had lost my faith. Was I not worthy? Was this karma for mistakes I'd made along the way? I kept asking "why, why, why?" I fell back into a funk, wallowing in self-pity and self-sabotage.
But not for long, I realized I couldn't let years go by again feeling like I had before. I couldn't let myself go back to that lonely, depressed, out of shape, place again. I had to dig deep. I knew I had to shift my focus to what I needed to do to be the best version of myself for my son. My love for him drove my motivation. I had the faintest flicker of a memory of how I used to feel when I worked out so I decided, if nothing else,I would do that again. Some days I cried my way through my entire workout, some days, I would give it my all. But what was consistent was every day I showed up in my garage and I was there for no one apart from myself.
And soon the transformation started happening – not just physically but also mentally. My workouts became my therapy. I started caring about myself again, not just as a mom, but also for me. I began eating better, reading personal development books, thinking more optimistically about my future and switching my focus forward toward where I wanted to be. Having been vegetarian and vegan for over half my life and remembering everything I read about food as medicine during James illness, I decided to go back to school and enrolled at the Institute of Integrative Nutrition.
I knew I could no longer rely on others to provide the joy and happiness in my life – it had to be an inside job. So I let my energy gravitate in the direction of the things I loved: health, fitness and the water. I'd always loved boating and water skiing and being by the water – but you needed other people for that. But I wouldn't be held back; I went online and found a paddleboard class and signed up there and then. Being back on the water made me feel more adventurous, alive and playful than I had in years and I realized that, by paying close attention to my body, the things that bought me joy and the ways I wanted to feel, I felt more and more in alignment with my inner-self. I not only lost weight, but I gained energy, confidence and the mindset to live an unstoppable life.
And I want that for you too!
I'm here to provide the support, inspiration and guidance you need to make the rest of your life a truly authentic, soulful expression of the inner-you.
I know first-hand how nourishing health and fitness is for the soul, and how tuning into what your body is asking for can create profound change not only in your physical health but also in your mindset, your relationships, your creativity and much, much more.
Nothing would bring me greater joy than to hold your hand and be your guide as you tune into the feelings you crave and the future you desire and envision a plan that will get you there.
There is no better time than now to create a body and life you love to live in!
Has it been a smooth road?
My story for how I got into this field is what I shared. My story with my weight, and opinion of myself, that's an entirely different one. I constantly worked out, starved myself, and went on every diet fad possible with the only desire to be skinny. I was trying to fix what I did not like about myself. When my focus shifted to love, first for my son, then myself, everything changed. I loved both of us enough to want to be healthy and strong. Not skinny. Of course, the road from beginning to now has not been easy, but once I decided to make decisions based on how I want to feel, how I want to live…it became much easier. I still had to do the work, but it wasn't about some fad. It was creating the lifestyle I wanted by eating healthy and taking care of myself. Be patient. Trust the process of eating whole foods, exercise, personal development. Seek to add joy to your life. Get off the scale, it lies. You are not a number. And no comparison! It is the thief of all joy. And whether you have 5 or 50 plus pounds to lose, just want to eat healthier, or begin exercising….start now. Don't wait. This is not a dress rehearsal.
We'd love to hear more about your work.
I am a Healthy Lifestyle Expert, Fitness Nutrition/Weight Loss Specialist. I work with women who have declared "enough is enough" and help them lose the weight, even if they feel they have tried it all before, and without starving themselves or spending countless hours working out. It is my goal to help women start living the life they imagined beginning with being the best version of themselves possible.
What sets me apart is that I know what's it like to be stuck, in fact to a point where nothing mattered and I felt hopeless, too feeling unstoppable and creating a body and life I love. Together we kill the F.A.T. – on the body and the False Assumed Truths that keep women from living their best life and loving the woman they see in the mirror.
Contact Info:
Suggest a story: VoyageHouston is built on recommendations from the community; it's how we uncover hidden gems, so if you or someone you know deserves recognition please let us know here.