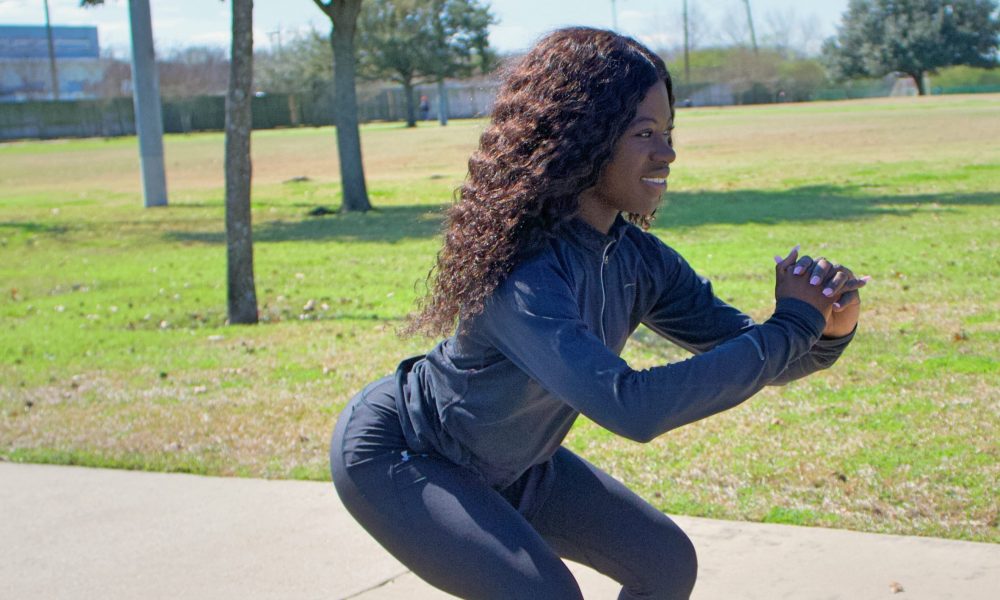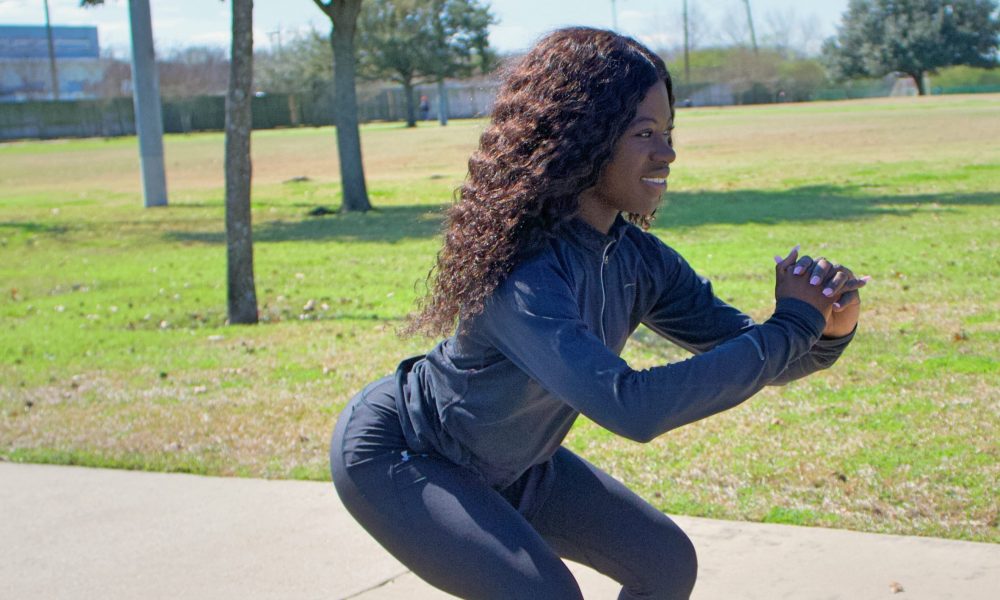 Today we'd like to introduce you to Naomi Kabran.
So, before we jump into specific questions, why don't you give us some details about you and your story.
I started working out in 2017, during my senior year of high school. One day my sister asked me to workout with her and I was nervous due to the unexpected. After our first workout session, I never went back. I felt uncomfortable and out of place. I never worked out, played a sport or had any interest in the gym. I was not very active growing up, working out was something that never crossed my mind. Honestly, I had a very negative thought about working out, I always told myself why should I go to the gym? I am in perfect shape but I learned that it is more than just your physical being.
Fast forward to about three months later, my sister asked me to join her again and I did. I had nothing to lose and I wanted to give it a try again. This time around I knew what to expect, I was still a little uncomfortable because everyone knew what they were doing. I went into the gym and did whatever exercises came to mind. My form was not the best, it took me a very long time to perfect my form. Imagine random people walking up to you and telling you to fix your form – it was so embarrassing!
My sister helped me a lot, she trained me for the first few months and then I started learning more on my own. This was something that I wanted to do for myself – live a healthy and fit lifestyle. I started noticing changes in my body and decided to finally get a gym membership. My training days went from 3 days a week to 5 days a week, and sometimes twice in one day! Once I started to see results, I could not stop. It was amazing to see how my body started to drastically change. I was 102 lbs when I first started working out. It was extremely hard for me to keep weight on and that is why I started to workout more. I had a very fast metabolism, and I still do. My goal was to ultimately grow my glutes and my legs. I now weigh 129 lbs! I have completely transformed by body.
Seeing results motivated me to take working out to another level, therefore I began to post my workouts on Snapchat and share my routine and meals with my friends. My meals began to change as well, I stopped eating fast and processed foods. People began to ask me for health and fitness tips, I was receiving messages every day. It was shocking because I did not expect people to trust my knowledge since I was not a certified personal trainer at the time. After continually receiving messages from people I began posting my workouts and meals on Instagram consistently.
After a year of training others for free, I decided to find a training program and get my certification. I loved training myself and I wanted to help others achieve their health and fitness goals like I was able to do. Teaching people how to live a healthy lifestyle was something that I never thought of doing, but it has been a blessing. God works in a mysterious way. I love helping women of all shapes and sizes live a healthier lifestyle. I have shown people that you can build the body you want without any surgical work. We only have one body and we need to take care of it. If I can share my knowledge, train someone, give helpful health tips and inspire one person then I am at peace knowing that I was able to help someone be a healthier version of themselves.
My fitness journey has been an interesting one. I have learned so much about myself while on this journey. Building my body has taught me that I can do anything that I put my mind to. Training is not easy but I have continually disciplined myself. I have worked extremely hard and I am so proud of the women that I have become.
Has it been a smooth road? If not, what were some struggles along the way? Any advice for other women, particularly young women who are just starting their journey?
Yes and no. I am currently a full-time student, I have a full-time job in addition to training in person and online. I also am very active in my church. Most days I start off with class, school assignments, I train myself, train my clients then go to work. Balancing it all has been extremely challenging. Training is something that I love so I have made it work despite my busy schedule.
For all of my young women out there, be honest with yourself! Do not let social media convince you to purchase any of their flat tummy teas, detox teas or other quick fixes. Two, do not give up, yeah I know it is a cliche when someone says "do not give up" but it is true! Do not quit when your sessions are getting hard, trust the process. As a matter of fact, when things get "hard" that is when you want to push harder. Three, remember that nothing great or extraordinary happens in your comfort zone, you will have to get up and get to it! This means that you will have to break out of any insecurities and negative mindsets that you may have, you are more than capable. I like to think if I can do it anyone can do it! Four, we all have to work for what we want. You have to put the work in if you want to see things come to fruition. Work for the body you want. Five, there will be times when you might not feel encouraged but you're going to have to encourage yourself. You will not always feel like working out or eating clean, encourage yourself to do so. Give yourself a little pep talk (I like to do that sometimes). Self-encouragement is important because the encouragement of others will not always be present. Lastly, discipline! Discipline is extremely important no matter what journey you are on. You may feel like you are not doing enough or seeing progress quickly, but it does not matter how slow you go as long as you do not stop. Keep going and take your time! All of our bodies are different and that is the beauty of it, we all grow and change differently. There is no standard body! Society tells us that we need to look a certain way but screw that! Be patient with yourself.
Commit to doing a GOOD program that caters to your body goals. I am not talking about going to the gym and performing random different exercises. Do not switch up your exercises when you feel like it, stick to something solid. I promise, if you perform a program consistently you will see your body change in ways it never has before. This journey requires focus, discipline and patience. Now let's get this body right! You ready?
Please tell us about Shaped By Nae.
I help assist individuals get into their best shape and build confidence in themselves. I provide a very supportive and loving fitness community. I am known for having affordable workout plans and getting people into shape without taking any supplements.
Not only do I help others get in shape but I give them knowledge on how to incorporate good nutrition and training to their lives. I am most proud of seeing progress in my clients who did not think they could become healthier, stronger and change their bodies.
My number #1 mission is client satisfaction. I always make sure that my clients are taken care of. I truly love being a trainer. Helping others change and love their bodies is amazing. Being able to assist someone on their fitness journey is a blessing to me! Fitness journeys can be personal so being able to help in a way is very important.
Finding a mentor and building a network are often cited in studies as a major factor impacting one's success. Do you have any advice or lessons to share regarding finding a mentor or networking in general?
I would encourage women to put themselves out there. If you want to grow and expand your business, you can not hide! Go to events that cater to your line of work whether it is fitness, fashion, photography, etc. Let people put a face to your name! Reach out to people who are successful at what they do and ask them for advice. Support support support! Support others who are in the same line of work as you. I can not stress this enough! Repost their content, buy their products and attend their events.
Ask! Do not be shy or afraid to ask. If you do not ask then the answer will always be no. Take that leap of faith! You will have to get out of your comfort zone when it comes to networking. Social media is an amazing tool if you use it to your advantage. Tagging brands in my posts has helped me grow my platform. I also direct message brands and ask them to post my content. Sometimes, you may have to pay them or they will post you for free. Most of the time they will post your content, you will never know if you do not ask. We all start off as the little fish in the big pod.
Contact Info:
Email: shapedbynae@gmail.com
Instagram: @naomilajolie
Twitter: @naomilajolie
Image Credit:
Deha Butler
Suggest a story: VoyageHouston is built on recommendations from the community; it's how we uncover hidden gems, so if you or someone you know deserves recognition please let us know here.