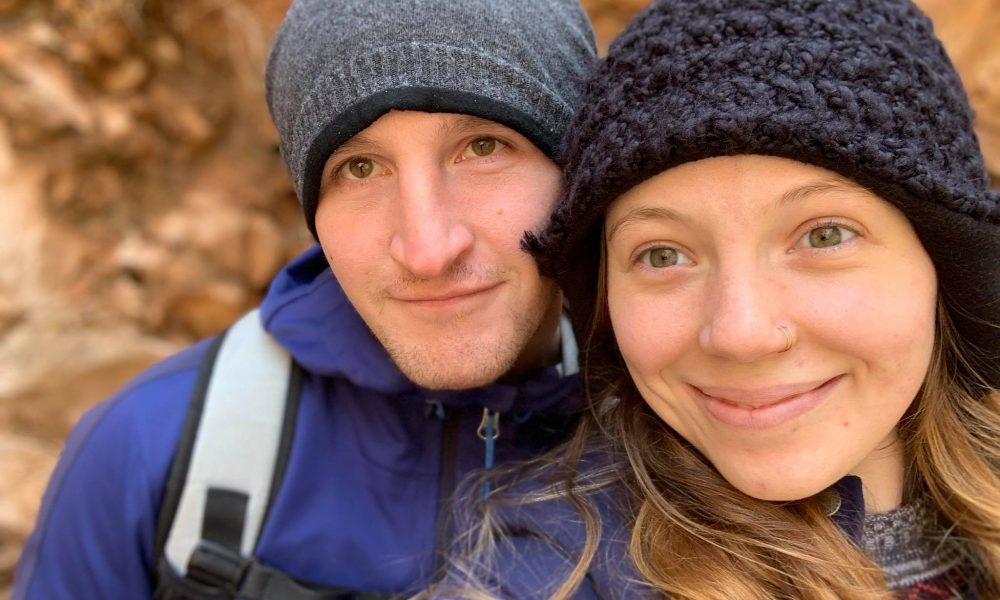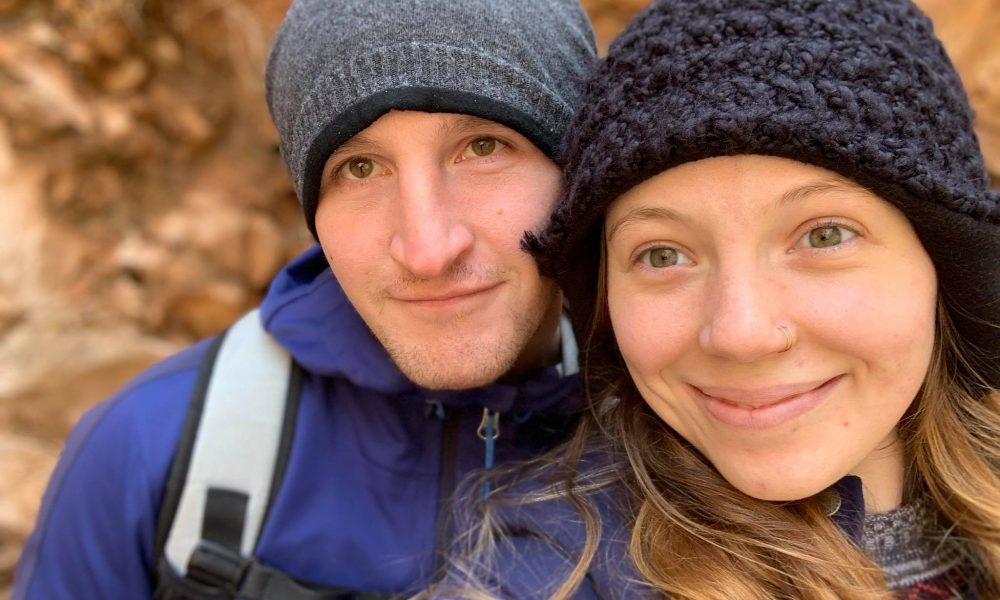 Today we'd like to introduce you to Nicole Rowse and Michael Hardman.
Nicole, Michael, can you briefly walk us through your story – how you started and how you got to where you are today.
I was born and raised in Tomball, Tx. I grew up in a small town, so of course, as soon as I got the opportunity I moved away. I attended UTSA and received my B.A. in Communication in 2017. In the months leading up to graduation, I realized that I wasn't anywhere near where I wanted to be in life. I realized I had given up on one of my (very obtainable) dreams. I had originally started school with the intention of getting a B.S. and becoming an ecologist.
A lot of things got in the way of obtaining my dreams to becoming a scientist. Anxiety, self-doubt, and financial problems to name a few. I didn't have the discipline, or the belief in my abilities to reach my goal. My grades slipped to the point of academic suspension, and I was actually told to drop out by my academic advisor, being told I would never make it. Fortunately, I have a hard time being told what to do, and I pulled myself up just enough to scrape by and change my major to something less challenging. The moment I walked the stage and took the finals steps to complete my degree, I felt filled with contradictions. Fear and pride filled my veins. Pride because I hadn't listened to my advisor and because I had become the first in my family to receive a degree. Fear because I was terrified I had picked the wrong one. I felt like I had been pinned under a pile of bricks and under that pressure, something clicked. I decided to go back to school. I decided not to give up. Right after graduation I moved back to my small town of Tomball and re-enrolled myself into Lonestar Community College. I'm currently taking science and math courses, and I've actually got plans to start applying to graduate schools in order to get my M.S., which is more than I'd ever dreamed I would do.
After moving home I also met my current partner, Michael. Michael and I share a love for science and the outdoors, we rock climb and hike, and he supports and understands my academic goals. Even with our shared bond of nature, I never would have guessed where we'd end up. About a year ago, he asked what I thought about him being a beekeeper. I was a little surprised, but totally for it. And now here we are, owners and operators of Spicy Fly Honey Bees. We have a small apiary in our yard with roughly 12 hives and we do removals around the Houston area to re-home and care for hives that would otherwise be eradicated. We have local honey on tap, and we also make our own beeswax products like salves and candles. We try to educate as many people as we can on the importance of honey bees and pollinators and the ways that you can help them out, directly or indirectly. I have recently picked up gardening to help build pollinator gardens, and Micheal runs our social media pages to promote our removal services and apiary. Spicy Fly Honey Bees is run full time by Micheal. I'm a full-time student and I currently work two jobs so I'm not able to dedicate full-time hours, but I do help whenever and wherever I can.
There's a lot of variables that have gotten me where I am today. Had I not been told to drop out, had I been complacent with my first degree, had I not met Micheal, none of this would have happened. All I can do every day is be glad that I had the courage to chase my dream and remind myself every day that no matter how hard the class is or how much I want to step down and fall back into complacency, I won't give up. Every time I'm struggling with anxiety or self-doubt, especially with tougher classes, I remind myself that this is a small sacrifice to make to get where I want to be.
Has it been a smooth road?
It's definitely been a bumpy road. Let's be honest, life is tough. It's full of ups and downs and it's hard to see the point of it all sometimes. It can be confusing and overwhelming trying to figure out what you're supposed to be doing. I know I still feel that way pretty frequently. And that's okay!
Not to sound like a cliche, but my biggest piece of advice would be no matter what, don't give up. No matter how overwhelmed you feel, no matter what challenges you face, no matter what people tell you (including yourself!), DON'T GIVE UP. Even if you're not sure where you're gonna end up, if you feel in your heart you're heading down the right path, don't give up on it. It doesn't matter how many breaks you take, how many mistakes you make, or how many times you fail. Be easy on yourself, because at the end of the day, all that matters is that you're trying, and that speaks volumes.
We'd love to hear more about Spicy Fly Honey Bees.
Spicy Fly Honey Bees is a small business that Michael and I own. We started off by rescuing small beehives and doing removals around the Houston area, and now it's grown into a full-time gig. Our apiary is kinda close to the Woodlands and we have roughly 12 hives. I say roughly because the number of hives fluctuate depending on swarms, additions from removals, or splits. We strive for a safe place to keep our bees where they can flourish and pollinate our local area. I think I'm most proud of the fact that we don't just talk about the importance of saving the bees, we're actually making real efforts in order to do so.
Finding a mentor and building a network are often cited in studies as a major factor impacting one's success. Do you have any advice or lessons to share regarding finding a mentor or networking in general?
Don't be scared to ask! My biggest challenge in finding help, either academically or personally, was asking for it. Once I overcame that hurdle I realized there's SO MUCH support out there that I had never taken advantage of. I've been able to go further, both academically and personally, because of the new connections and resources I've found just from asking.
Contact Info:
Image Credit:
Nicole Rowse and Michael Hardman, Photos by Rai (for the rainbow photo)
Suggest a story: VoyageHouston is built on recommendations from the community; it's how we uncover hidden gems, so if you or someone you know deserves recognition please let us know here.