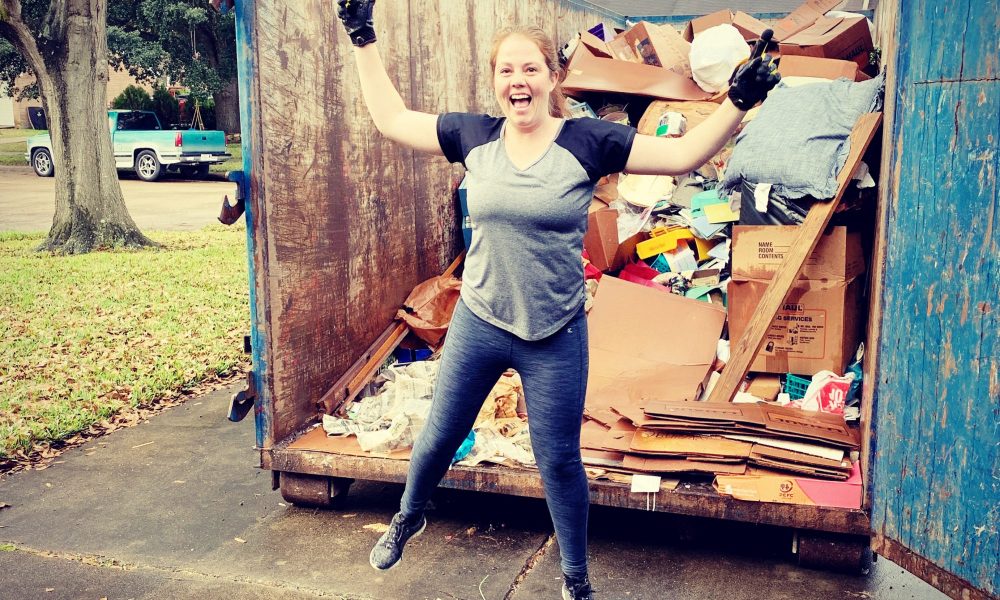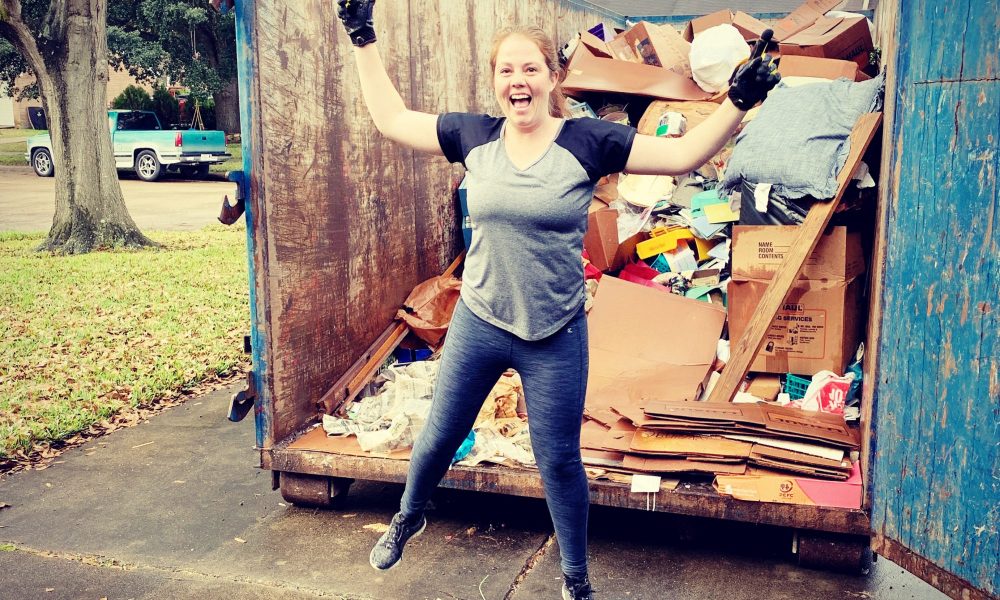 Today we'd like to introduce you to Stephanie King.
Stephanie, can you briefly walk us through your story – how you started and how you got to where you are today.
Sure! After quitting my local government job (so many perks!), putting all my possessions in storage (after selling/donating/trashing over 65% of it), I was jobless, homeless, and ecstatic about an unknown future of travel.
Fast forward 10 months through 40 spectacular national parks, 24 states, and 2 countries where I climbed mountains, watched the sun rise, and rediscovered myself…
I was in the midst of planning a long drive up the East Coast when I hesitated. Something inside me said stop. No more. Just breathe. I believe wholeheartedly in following instincts and intuition, so I stopped. I stopped moving and pondered what to do next. Then one day, it came to me. What would make me the happiest was controlling my life by working for myself while helping others. During one of my mountaintop pondering sessions, a seed was planted that my dad's cousin had an amazing job. Then it grew after having an informational lunch with her. Until finally, I started a home organizing business, Status: Organized.
I set up a website, brainstormed with a few friends about the details, researched and read article after article on what I needed to do to start and run a business (because I had ZERO idea and had never given it a previous thought). I took classes through NAPO (National Association of Productivity and Professional Organizers) and the SBDC and UH. 
Then came the question of "where". Where do I set it up? One friend suggested I become a traveling organizer, but at this brainstorming point, I was tired. Down to my soul, tired of the travel. I craved a home, a stationary place where I could recharge and surround myself with a full fridge, clean sheets, and hot showers (did I forget to mention that I did a lot of sleeping in tents and a truck during my travels?). 
So, the hard decision became Houston where I lived during my teen years or Dallas which had been home for the 8 years prior to me hitting the road. I briefly pondered Colorado, Tennessee, and Washington (beautiful scenery) as well as College Station (guaranteed sleeping arrangements during football season), but ultimately, my heart chose Houston. This city, the people, the sports, the unity. Houston is beautiful and I'm happy and proud to be among her people.
We're always bombarded by how great it is to pursue your passion, etc – but we've spoken with enough people to know that it's not always easy. Overall, would you say things have been easy for you?
Overall, yes, but there have definitely been bumps and doubts along the way. The initial main struggle was adjusting to not working a consistent 40 hour work week and not earning a steady paycheck. Owning your own business, especially when you start out, can be intimidating. There's no guarantee of work. There's no guarantee of income. 
During the first six months, my goal was to earn enough to pay my rent and all bills. Success! I steadily increased my monthly hours, until my 6th (and 7th!) month when I worked over 100 hours. Oh my, that felt great. Then month 9 hit and I only worked 9 hours. NINE hours in a month's time. No one was calling. No hits on my website. Previous clients didn't need me back yet. I was devastated. I started questioning if owning a business was the correct path for me. If I should apply for a part time job where I would be guaranteed hours and income but possibly have to turn down organizing work because of a part time shift.
So, what did I do? I joined the Houston Chapter of NAPO (National Association of Productivity and Professional Organizers) and decided to attend the annual NAPO conference, which just happened to be in Fort Worth that April. I met hundreds of fellow organizers over the three days and took multiple organizing sessions. I shared my story, my doubts. And the most amazing thing happened. I was supported. I was encouraged not to give up, to keep fighting. I was told that ups and downs happen for everyone and that it gets better the longer I'm in the industry. I discovered a new tribe who knew exactly what I was experiencing and could offer specific advice. More importantly, this group of women (and a few men!) showed me that I wasn't alone.
My main advice would be to find your tribe. Find a group that understands the ins and outs of your business and offers encouragement and positivity. These people will carry you through the rough times.
Second piece of advice would be to keep learning and evolving. A business owner's job is never finished at 5pm, the to-do list never complete. So, take classes, ask for feedback, and keep changing your business practices with what you learn.
We'd love to hear more about Status: Organized.
Definitely! Status: Organized thrives in home and office organization. You choose the space, I'll organize it. There are tips and tricks and excitement for every area. Kitchens? Love them. Garages? So fun to utilize shelving units. Closets or bathrooms? Donation time. Pantries? Oh, bring on the expiration dates and bins. Floor to ceiling library? Hello ROY-G-BIV. Small home offices? Organizing paper makes my favorites list but my absolute favorite jobs are the big jobs, where we have a team of 4-7, a dumpster on site, and take 10+ trips to donation and recycling centers. Those transformations are amazing.
Sometimes, I'll finish organizing a space and take a moment to sit back and stare. So gorgeous. Such peace. Two weeks ago, a client happened to be in the kitchen during one of these "bliss moments". I asked her to look (and hopefully mentally sigh along with me). She complimented, appeared happy, but there wasn't any bliss or pure joy. How other people feel when they look at ice cream or wine, is what I feel when I look at an organized space.
Professional organizers change lives. Do you believe that statement? I wholeheartedly believe in it. Ask yourself this: are there areas of your home that make you feel stressed, anxious, or depressed? Keeping the door closed keeps the clutter and chaos out of sight, but it still affects your life: wasting time trying to locate an item you know you have but cannot find, not wanting guests to enter certain areas, the anxiety caused when you think about what's behind that closed door. As a professional organizer, I organize these spaces so that your home or office only brings you happy feelings. Imagine living in the dark, then suddenly you're released into the sunshine.
A bit melodramatic but I've seen the effects. People stand taller, smile more freely. I can see the weight on their shoulders lift and disappear. It's a beautiful gift, to be able to ease the suffering and stress of my clients.
I believe that's what sets me apart. I care. I see. I listen to my clients and do my best to know how to serve them and their needs. My ultimate goal is to leave clients with only peace and positive feelings in their newly organized spaces.
We're interested to hear your thoughts on female leadership – in particular, what do you feel are the biggest barriers or obstacles?
The majority of professional organizers are female. However, I believe the biggest barriers to female leadership are the barriers we put on ourselves. We doubt we can run a business. We doubt people will take us seriously. We doubt we'll be successful. So, most don't even try.
I'm here to ask you to try. Open a service business. There typically aren't many start-up costs and if you do offer product, the client pays 100%. Most likely you have an idea in the back (or front!) of your mind. So, start writing a business plan. Research other similar businesses in your area, figure out your ideal client, and where you want to "base" your business. Ponder how you will stand out but understand that you don't have to know everything up front.
Once you have a general idea in your head (or a completed business plan), create your website. It's easy enough to edit and change policies and procedures as time passes and you learn more about the industry or how you want to run your business. Finally, start telling everyone about it. Email or text your friends and family and ask them to let you practice. Open up social media accounts and start posting. Once you have clients, ask them to write reviews. The key is to spread the word.
As with any service based business, you set your own hours. Some organizers work full time jobs and organize in the evenings or weekends. So, if you aren't ready to jump into the deep end, just wade a little. Create that website. Have a conversation with a friend or stranger. Start the momentum. Before you realize it, you'll have started a business.
Good luck!
Pricing:
Professional and Home Office Organizing: $75 per hour
Royal Reset: $1,296 for 18 hours
Daily Dose: $1,674 for 24 hours
All-In: $2,025 for 30 hours
Contact Info:
Image Credit:
Ann Zanon, Amber Winger
Suggest a story: VoyageHouston is built on recommendations from the community; it's how we uncover hidden gems, so if you or someone you know deserves recognition please let us know here.