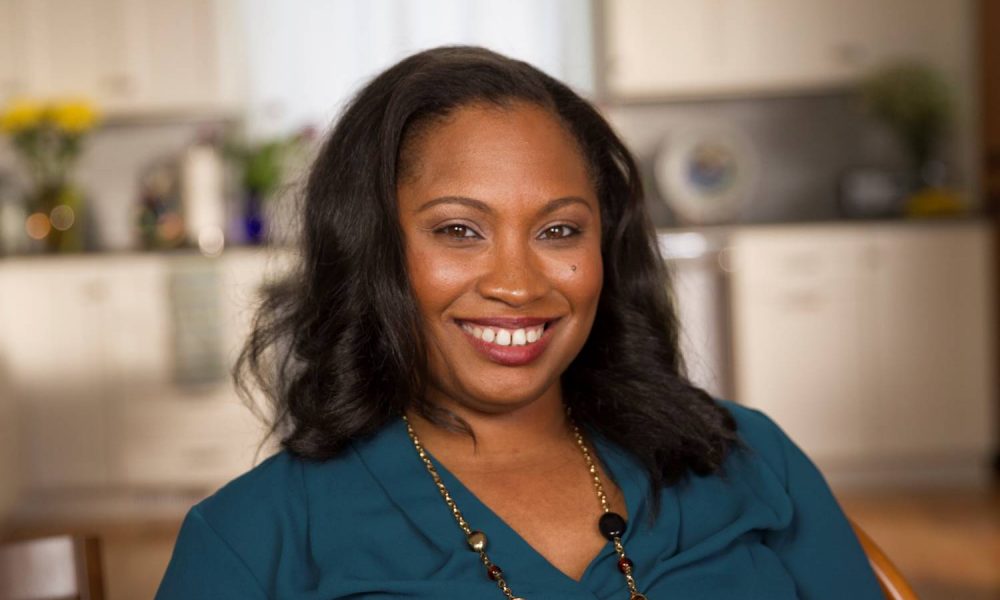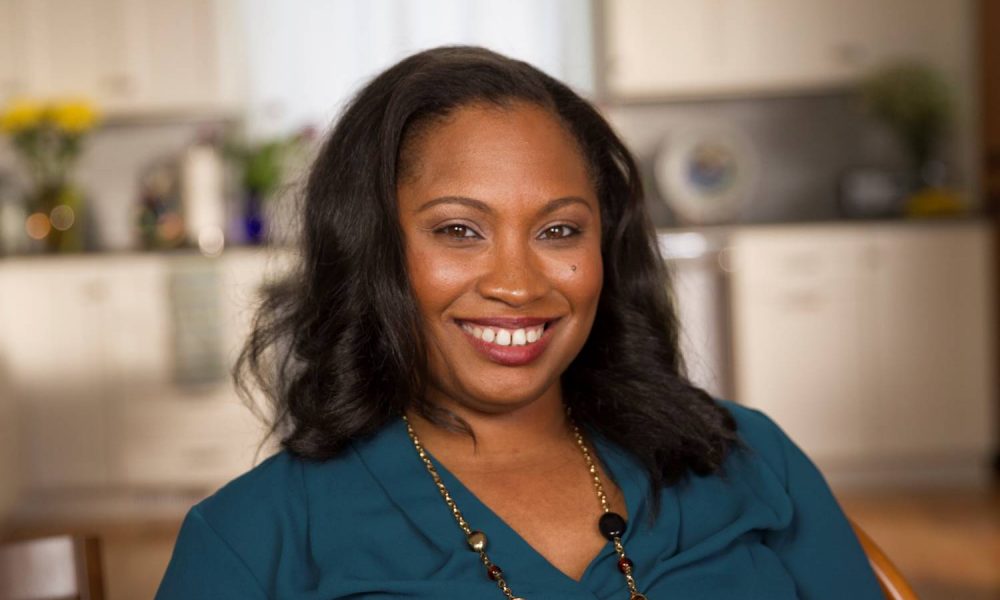 Today we'd like to introduce you to WyKisha McKinney.
WyKisha, please share your story with us. How did you get to where you are today?
I've always had dreams of saving lives.  As a little girl, I wanted to be a doctor and deliver babies.  Then I found out where babies came from and there went that dream.  I wanted to be a veterinarian because I loved animals.  Again, I saw how their babies were born, and my stomach wasn't up for it.  My first job out of high school was as a teen camp counselor for the YMCA. There I was, 5 foot nothing and barely 120 pounds trying to get teenagers that were taller than me to listen and follow direction.  Then in 2000, when I moved to Houston permanently as a young adult, I would work alongside my brother as an outreach worker preventing the spread of HIV.  We would pass out condoms, host workshops, and do free HIV testing throughout the city.  It was fun work and, at times, extremely awkward.  Imagine being a single woman trying to explain to your date why you have large boxes of condoms and lubricant in your living room.  Despite the awkward moments, the work was meaningful and the impact our work on the community was powerful to witness.   These years would shape who I am and what I wanted to do with my life.  It was the time when my passion for helping others and making a difference in their lives would blossom.  However, it wouldn't be until 2004 when I would find my true calling, and it came with an almost unbearable price.
On February 6, 2004 my brother, Johnny died by suicide. He and I were very close and losing him was the most painful experience that I have ever endured. In fact, it was so traumatic, that I think my brain actually shut down for a time to protect me because have very little memory of the months that followed Johnny's death.  There are a few things; however, that I remember vividly: Like Johnny's roommate telling me that my brother was dead, feeling extremely alone and not knowing where to turn for help, and praying for it to all be a bad dream that I would soon wake up from.  I remember seeing my parents struggle with guilt, anger, and grief and the many ignorant and sometimes hateful remarks from people that claimed to love us.  I also remember the many failed attempts at reaching out for help: First, I went through my job's Employee Assistance Program, where the counselor insisted that I get on a cocktail of medications. Then, I went to a grief support group and endured more trauma as people in the group questioned me about how Johnny did it and if something happened during our upbringing. Finally, I went to church for help. They turned me away, saying that they didn't "handle suicides" there. I was devastated and felt completely lost. After that, I gave up. I spent most days like a zombie: going to work physically present but mentally checked out, going home and laying in bed but not sleeping, and attempting to bury my pain in food.
Life was getting too hard to live and I wanted to quit, but God and my son had other plans for me. One morning after another sleepless night, I found myself staring at the collection of prescription medications my doctor had given me to help with my grief and depression, trying to decide how much I should take to sleep long enough to forget any of this ever happened. I didn't realize it at that moment, but I know now that I was planning to attempt suicide. I didn't want to die though.  I just wanted to forget.  Just as I had begun to open the first bottle, my boyfriend (now my husband) and son came into the front door of our apartment. They had come home early from church. My baby, who was only four-years-old, came bursting into the bedroom and straight into my arms. He told me that while he was at the church, he prayed to God to let his uncle come home so I wouldn't be sad anymore. He also told me that God said to him that his uncle couldn't come back because he had to help with stuff in Heaven, but I should get up and go to church again so I can start to feel better. So, I did. I mean, when you kid tells you God spoke to him, you do whatever he tells you to.   I went to church with my son and boyfriend and it marked the start of my healing. Eventually, I found a support group specifically for survivors of suicide loss and I got with a good therapist that specialized in complicated grief. It was, at still is at times, a tough journey though.
Struggling to understand my brother's suicide drove me to learn more.  Information about suicide, especially suicide in the African American community, wasn't readily available and I had to do a lot of research and digging around to find it. That is, if I found anything at all.  I learned all that I could learn about suicide. I took every training or workshop that came my way.  I began volunteering at the local crisis hotline, where I would eventually become a manager and trainer. I became one of the founding board members of the American Foundation for Suicide Prevention's Southeast Texas chapter, of which I currently serve as Board Chair.  I went from not being able to get out of my car at the first Out of the Darkness Community Walk (an annual fundraiser for the American Foundation for Suicide Prevention) to chairing the walk and raising more than $120,000.  I have flown all over the country to speak about my experience as a survivor of suicide loss and to talk with out country's leaders as a community advocate.    The highlight of my journey though, was being filmed in a documentary for International Survivor of Suicide Loss Day.  To me, it was a milestone noting how far I had come as a survivor.
The majority of this work, I've done as a volunteer.  It's a labor of love.  I am motivated by the desire to prevent any other family from experiencing the kind of pain my family had when we lost Johnny. I also don't want families that have lost someone to have to work so hard to get help. Healing from a suicide loss is hard enough without having to struggle to find support.
In 2016, I enrolled at Regis University's Masters of Nonprofit Management program. My goal was to build an organization that would educate the community on how to stop suicide.  Although suicide claims more lives than homicide, car accidents, and even opioid overdoses, there has yet to be a collective effort to raise awareness.  Compared to other public health issues, like HIV/AIDS and breast cancer, mental health and suicide is grossly underfunded and largely ignored.  I want to change that.  But I didn't want a typical nonprofit organization.  I wanted to do something different, something that would really stand out.  So, I looked to social entrepreneurship as an answer.  As a social entrepreneur, I run a for-profit business, a tea company, with a social purpose, creating suicide-safe communities.
In 2004, I never would have fathomed that I would be an advocate for suicide prevention let alone starting a business and creating new ways to raise awareness and prevent suicide. When my brother died, I kept his cell phone number as my own. Today, people call the number when they need to know what to do and where to go for help. To me, this is the best way to make sure that my brother's life and struggles weren't in vain. Now, with the TwenTea Company, I will be able to do even more.
Overall, has it been relatively smooth? If not, what were some of the struggles along the way?
Although TwenTea Co. is just a few months old it has been pretty smooth as far as setting up the business is concerned.  The challenges I've faced are more interpersonal.  For instance,  my entire professional background is in the nonprofit industry.  Ask me about the process for establishing nonprofit status, building strategic plans, or working with volunteers; I can show you how to do that without even taking a breath.  But running a for-profit business and selling products is brand new territory.  So, I'm really learning as I go and making lots of mistakes along the way.  I'm learning to accept these mistakes and not get discouraged, which is difficult for me.  I'm also learning to allow myself to be vulnerable and ask for help.
The largest obstacle that I've had to face, thus far, is fear. I know that sounds like the start of an afterschool special, but it's true. I'm not a big fan of change and starting this business has pushed me to deal with a lot of change. It's absolutely terrifying!  I'm taking risks that I've never taken before and making decisions that push me out of my comfort zone.  I read somewhere that if you're not afraid you're not dreaming big enough.  I remind myself of that when I get wrapped up in self-doubt and start feeling anxious.  As terrified as I may be, this company and this mission is much bigger than me.  I am more afraid of the 25% increase in suicides in this country than I am of choosing the right flavors of tea or pitching my business to potential investors.
For women starting this journey, I have three things that have helped me so far: (1) Don't compare your path to that of others as this only leads to failure.  You may be able to take some good tips and ideas from another person's path, but don't waste your time and brain power on comparing how far they've come to how far you have to go. (2) Make sure you set a good foundation for your business.  Do research and learn as much as you can.  (3) Never stop learning. Carve out an hour or two every week to learning something new about your business or service. Read books from people who have started businesses similar to yours, go to workshops and check out the resources that the Small Business Administration has to offer.
Alright – so let's talk about your work. Tell us about The TwenTea Company – what should we know?
I launched The TwenTea Company in May, 2018 with a simple concept in my mind:  to use the second most consumed beverage in the world to raise money and awareness for suicide prevention.  20% of the company's profits are designated toward breaking down the stigma of depression, mental illness, and suicide, fostering connectedness among those affected, and supporting organizations involved in the cause (particularly crisis hotlines that answer the National Suicide Prevention Lifeline). A key component of The Twentea Company is our pop-up shops. We incorporate experiential learning activities, like videos sharing stories of hope from people affected by suicide, into the unique retail experience of pop-up shops to raise money and raise awareness simultaneously. We are still in the startup phase website is up and we are selling tea.  I plan to launch the first pop-up shop here in Houston this summer.
Which women have inspired you in your life?
My mother, Una Mallard. My mom is a strong woman who loves hard and unconditionally. She has experienced a lot of tragedy and hardships in her life and yet she still manages to push through.  She and my dad worked hard to bring our family out of poverty and pushed my brother and me to always strive for more. There are so many people that call her "mama" because she has taken care of so many and still as more to give. Watching her and how hard she worked for us, made me the kind of mother I am today.  Although, she would say that I'm too tough on her grandbabies.
My daughter, Maya McKinney. She watches my every move. and that motivates me to work hard because I want to be a good example for her. She's already such a strong and wise young lady. I can't wait to see her take on the world.
Phylicia Rashad: As Claire Huxtable on The Cosby Show, she was the first example of a Black Professional Woman I had ever seen.   Growing up, my goal was to be her: a woman with an amazing career and a family that loved her. Plus, she's beyond beautiful and extremely talented! I still want to be like her when I grow up.
Contact Info:
 Image Credit:
Artwork: Stephanie Jack, Sitting with kids: American Foundation for Suicide Prevention, Red T-shirt: Roshan Moayed
Getting in touch: VoyageHouston is built on recommendations from the community; it's how we uncover hidden gems, so if you know someone who deserves recognition please let us know here.