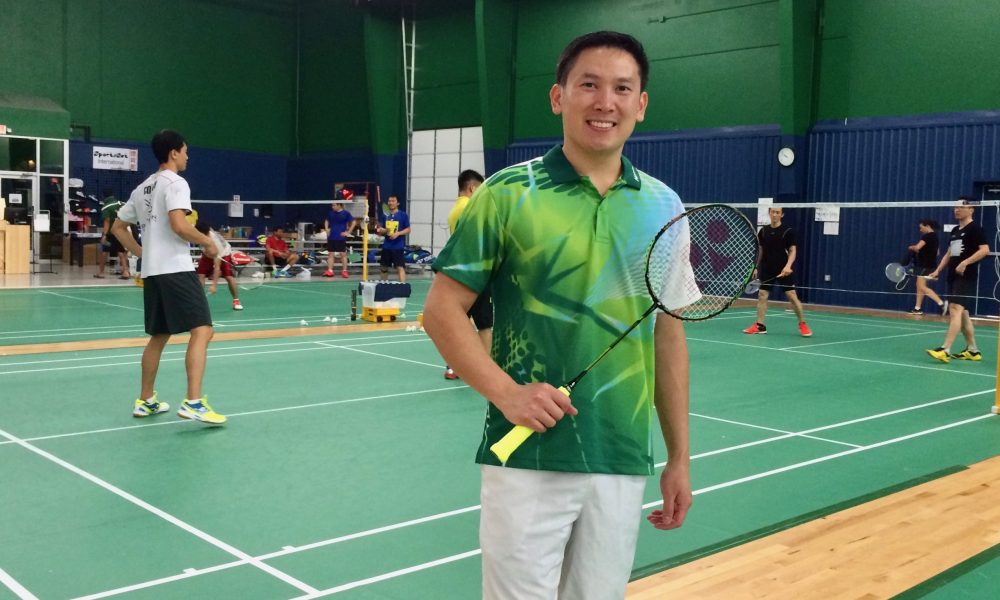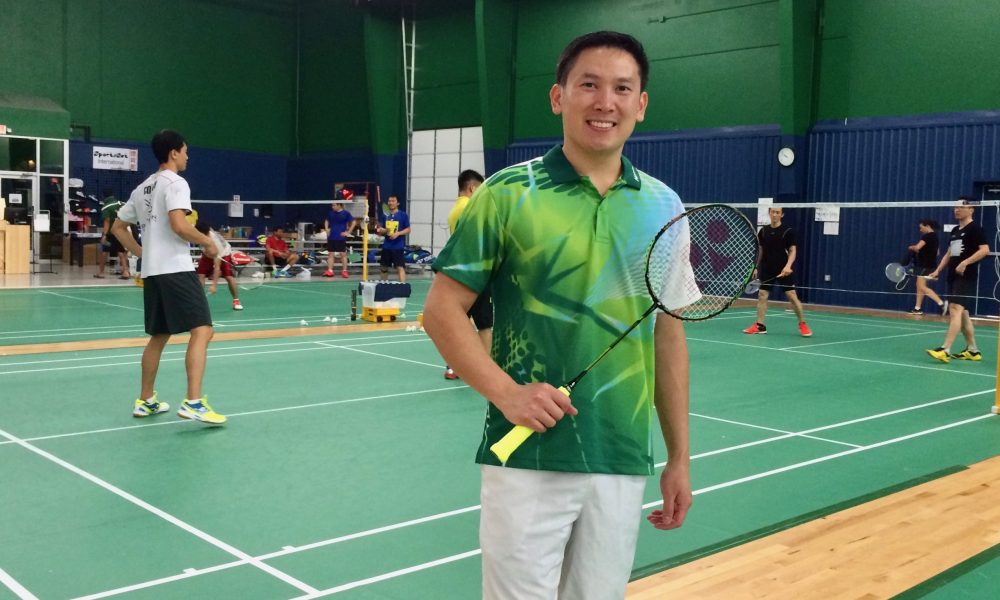 Today we'd like to introduce you to Tuyen Van.
Tuyen, please share your story with us. How did you get to where you are today?
Several years ago, I started playing badminton and enjoyed it so much that I wanted to work towards bringing a dedicated badminton facility to Houston. I began the journey alone. Along the way, others joined me in making such a place possible and even better than originally envisioned. We understood that it would take time, but as Lao Tzu, a Chinese philosopher, once said, "A journey of a thousand miles begins with a single step."
Many steps later, in September 2015, the Houston Badminton Center will open and a new era for badminton and pickleball (a new sport) will officially begin for Houston.
In 2010 a colleague, Rosa Chen, introduced me to badminton. During lunch, we played with other co-workers at a gym near the office. Instead of dragging our feet to the gym as we did previously, we looked forward to going because badminton made exercise fun. In the picture above, I'm wearing eye protection, because a few weeks before, my friend hit my boss in the eye with a volleyball. The picture also shows how we made a makeshift badminton court by lowering a volleyball net inside a racquetball court. The setup worked for us, as we did not know any better.
In late 2010, when I was in San Francisco for work, I dropped by the Bay Badminton Center. It was my first time at a dedicated badminton facility. I was not sure what to do, as I did not know the rules. Fortunately, a few teens invited me to join them. Everyone was friendly and it was an eye-opener to be able to play on regulation badminton courts.
When I returned to Houston, I looked for places to play. However, I was disappointed to find that the venues in Houston had very little court time for badminton, since they are multipurpose gyms. Being relatively new to the sport, I often felt bad when playing with much more skilled players. During the long waits between games, I imagined how nice it would be if Houston had a dedicated badminton facility, too, like the one I visited in San Francisco. If that were the case, players of all ages and skill levels would feel comfortable, since there would be more courts to share and more time to play.
While searching for more places to play badminton in Houston, I discovered many pockets of players who set up courts wherever they could (e.g., churches, schools, community centers, offices, day-care centers). I noticed that many players were passionate about the sport. Everyone wished for a better place to play. I thought about how a dedicated facility could bring everyone in Houston together. Players would gravitate towards a central location; thereby, increasing the level of competition and variety of play while novices like me can play leisurely.
One of my favorite events to attend is the Houston Open, which is organized annually by the Houston Badminton Club, a non-profit organization promoting badminton in Houston. The top prizes often went to players from other states. I believe that they had more success, because they have access to badminton facilities where they can practice and receive training. I thought to myself, "Houston, we have a problem." I felt that if we do not begin training the next generation of players on a larger scale here, the sport would not be able to grow and Houston would have a harder time catching up to other cities.
Surely, I thought, there had to be someone who is working to open a badminton facility in Houston. To find out, in 2012 I went to Sportsnet International, a specialty shop that sells badminton gear. I met the owner, David Chang, who is considered by many to be the grandfather (or Yoda) of badminton in Houston. He told me that there have been others who have tried but nothing ever got off the ground. I told him that if no one is willing to step up, then I would do it. As I left his store, I am certain that he probably thought to himself, "There's another one of the crazies again." David has been one of the most active advisors on this project.
In my professional life, I work with a team of financial planners at Kinder Morgan. We collaborate with commercial, operational and accounting teams to put together budgets and forecasts as well as provide financial analysis. I felt that my educational/work background in finance and planning could help me figure out how to make a badminton facility work in Houston. But more importantly, I knew I had the passion for putting in the work required. For a long time, my dream had been to open and operate a business. My father was an entrepreneur and I wanted to follow in his footsteps. I saw this venture as an opportunity to build something of value that is also beneficial for the community. First, I built a project economics model to help me evaluate the feasibility of the project and began to put together a business plan. Throughout the process, I made sure that the option of shutting down the project was always there. I did not want to drink my own "Kool-Aid" and become fixed onto something that may not work.
Overall, has it been relatively smooth? If not, what were some of the struggles along the way?
We did have some struggles during the development/construction phase, particularly with costs. The construction cost started out at $1.63 million and ended up $437,000 higher primarily due to higher concrete costs and changes that the city required (e.g., a detention pond and more insulation). Also, I had to redesign the air conditioning system and changed the light fixtures for the courts.
Houston Badminton Center – what should we know? What do you guys do best? What sets you apart from the competition?
Our business provides an environment for people of all shapes, sizes, backgrounds and skill levels to be active in a fun and social way. We have kids as young as five and adults up to over 80 years old who play badminton, pickleball or table tennis.
I believe that my business is known for being friendly and knowledgeable. We help connect players and keep the facility quite clean. Compared to others, we offer many operating hours and a good range of pricing options.
What is "success" or "successful" for you?
I have a full-time job to support my family, so I am happy as long the Center is cash flow positive and our customers are having a good time. I do not draw a salary from the Center.
It is important to me that our prices are reasonable enough for most players to find the Center to be very accessible.
My other priority is to operate the business to provide my investor team (35 other investors in addition to me) a reasonable return on our investment.
Pricing:
Day passes range from $5-$10, depending on the player's age and whether they arrive during peak or non-peak times.
If players play more than once per week, it would be cheaper to get membership which ranges from $20-$55 per month.
We also offer different levels of training classes for adults and kids.
Contact Info:
Address: 10550 W. Airport Blvd
Stafford, TX 77459
Website: www.HoustonBadminton.com
Phone: 346-229-4921
Email: info@houstonbadmintoncenter.com
Getting in touch: VoyageHouston is built on recommendations from the community; it's how we uncover hidden gems, so if you know someone who deserves recognition please let us know here.