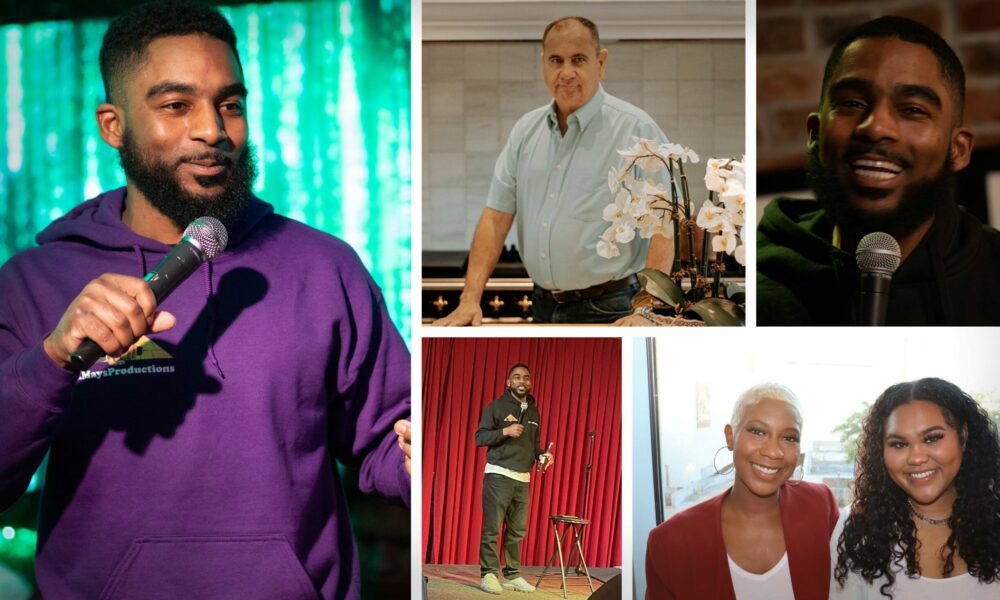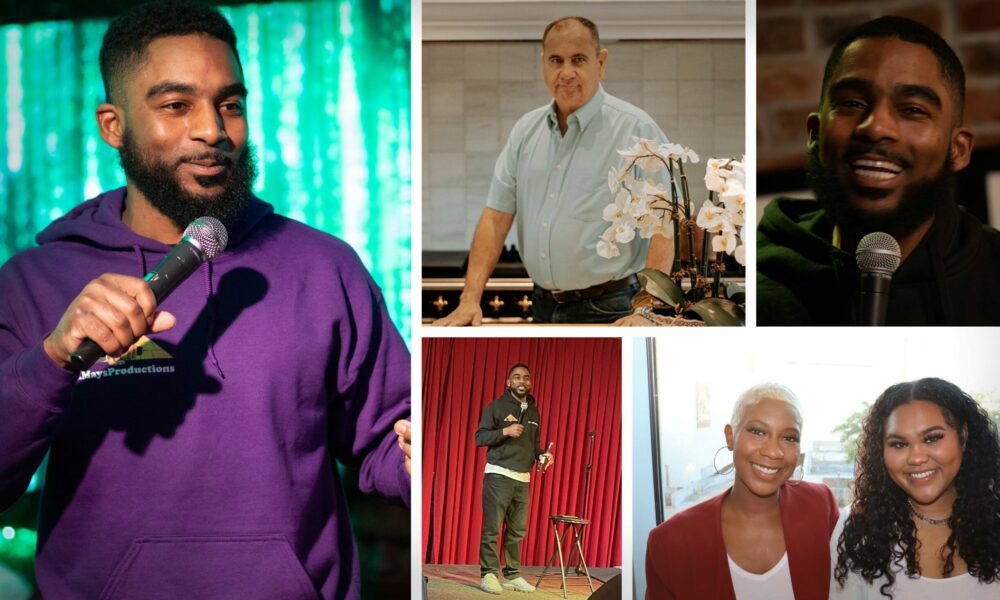 The heart of our mission at VoyageHouston is to find the amazing souls that breathe life into our city. In the recent weeks we've had the privilege to connect with some of the Houston's finest artists, creatives, entrepreneurs and rabble rousers and we can't begin to express how impressed we are with our city's incredibly deep talent pool. Check out Neartowns's rising stars below.
Enrique Laurent

Our journey started 24 years ago in 1999, when I began my career as an apprentice to a master carpenter. I began by learning the art of trim work from this expert and honed my skills over the next two years. It wasn't long before I felt confident enough to venture out on my own as a trim carpenter. Read more>>
Cheyenne Ballard & Skyler Moore

Genuine links blossomed from what started as a small idea of a new social experiment amongst friends to planning an entire event with an exclusive guest list of professionals. We founded our brand on curating a space where people can be themselves and form meaningful relationships. We plan to have a wide portfolio of events ranging from professional networking to art gallery shows. We want Houstonians to step outside the box and try new things! Meeting new people in different environments is one of our main goals, and we want to have fun while doing it, so we decided to create and host our own events. Say hello to Genuine Links. Read more>>
Boe Lemon

Basically, I started off doing music; then, eventually, I got into media and content creating around covid time. I started shooting my friend girls, then eventually, my friends and others start to become aware of my work. My first official cosign was working with Mike Deezy of tsf mista e (triple d revenge), filmmaker and music producer, and darealbigmoneye and cstruggs (rest in peace) #DAREALBIGMONEYE which is a new female artist out of Texas. I recently launched #Dumbtv Dallas underground media & media-based TV, which would be a hybrid platform for extreme entertainment news and music. #DUMBTV IS A PLATFORM AND BRAND THAT HELPS MARKET PROMOTE PUSH, AND BREAK NEW artists and entrepreneurs as well as entertainment. Our next big thing that we are looking to launch via #dumbtvforever is (exotic girlz of Dallas) reality TV show/webisode season 1. The show is basically a gumbo pot mixture of exotic female entertainment and entrepreneurs with character. Our goal is to release the project on Hulu, Netflix and Amazon Prime, and more. Read more>>
Steven Mays

I started doing comedy approximately 6yrs ago, but the passion was something I felt I was born with. People I knew would encourage me to do comedy. My first time got on stage I forgot my set but I knew I could do this again. It's been a good time learning this comedy life.
Read more>>
Daniel Nolan

Hey there, my name's Daniel; I'm a queer artist here in Houston. I'm better known around town by my drag name Preston Steamed. I'm originally from central Texas and moved around a bit as a kid. I moved to Houston in 2014 to attend college at the University of Houston, and I've been a Houstonian ever since. I graduated with a BFA in photography in 2018. That same year I began performing as a drag king and have since made a name for myself as an alt performer in the LGBTQ scene here in Houston. Read more>>
Zach Wolf

Funny story. So, it was the summer before my senior year at LSU, and I took an "internship" cold calling real estate agent all summer for another loan officer/branch manager. I would go into the morning meetings with the team and hear things like "clear to close," "need these conditions," and did not have any idea what it meant. Would leave that meeting and make calls all day (a lot of nos, hang-ups, and don't call me again) but I learned a lot about talking people, how to take a "no", and persistence. At the end of the summer the branch manager told me I had a job if I wanted to come back after my senior year, and I thought, "Why would I want to do that?!" lol Read more>>
Sabrina Lee

I became instilled with a passion to pursue my Bachelor of Science in Communication Sciences and Disorders at Oklahoma State University. After graduating in 2016, I returned to my hometown in Dallas, Texas and this is where my career began. I decided to pursue a job as a registered behavior technician with children with autism to gain more experience prior to applying for graduate school. I worked as a registered behavior technician for a year and the following year, I was blessed to be accepted into Abilene Christian University for my Master of Science degree in Speech-Language Pathology. I decided to pursue this degree in Abilene, Texas because my grandmother was there and I knew she needed my support. Read more>>