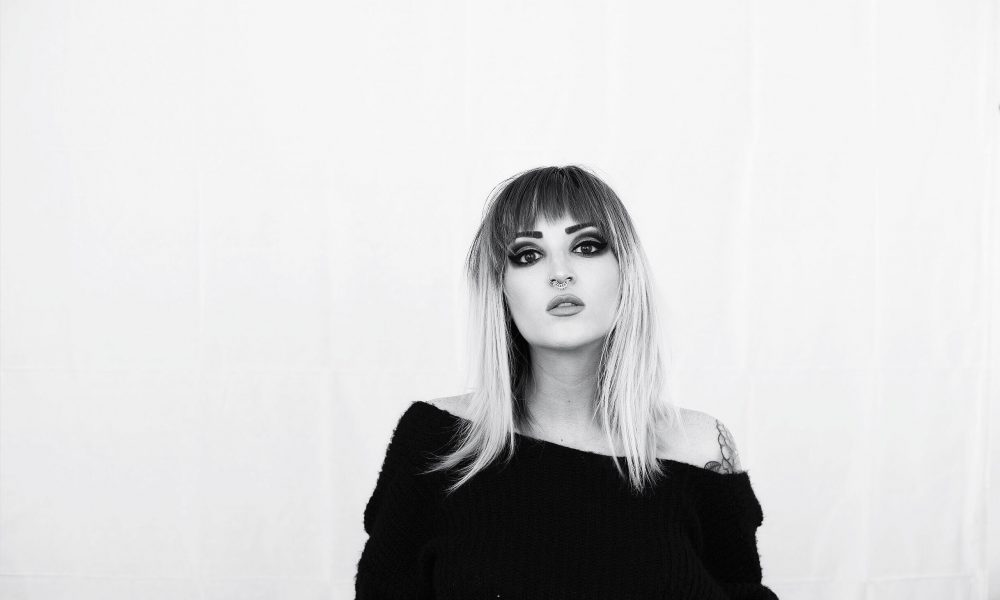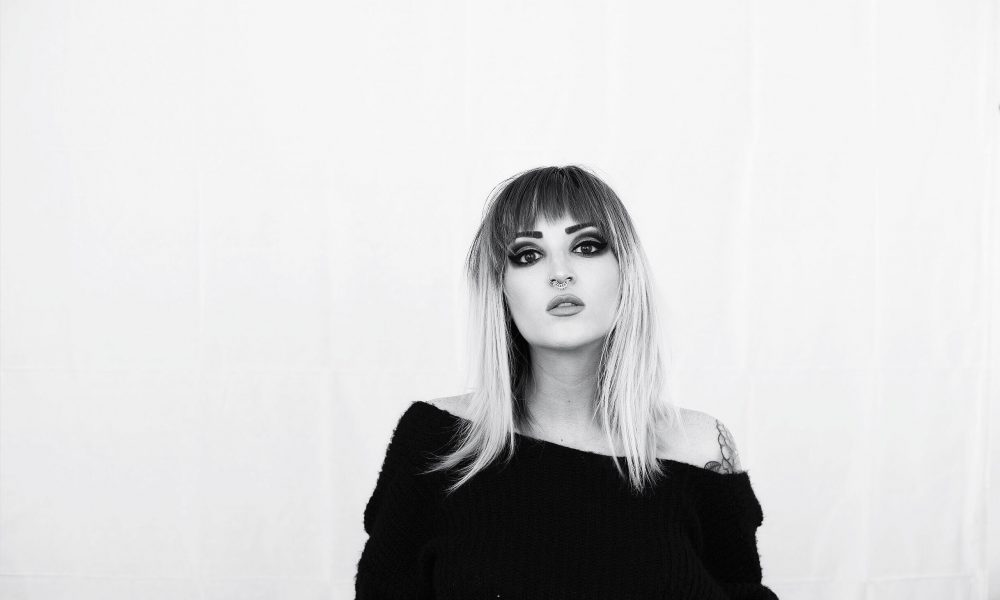 Today we'd like to introduce you to Cassie Skelly.
Cassie, please kick things off for us by telling us about yourself and your journey so far.
For as long as I can remember, art has always had a profound impact on me. However, I believe my interest in photography started when I was about thirteen years old. I grew up in a small beach town just outside of Portland, ME with my grandparents and two younger sisters. One day, I decided I needed more independence and moved into the basement of our home. At some point, I noticed a creepy closet hidden in the furthest corner of the room hidden behind some old desk and chairs. I was totally convinced that s**** was haunted. I eventually built up enough courage to look inside. To my relief, there weren't any ghosts, but I didn't expect to come across what I did find – a giant box (half my size) filled with photographs. It was a time capsule of abandoned memories – weddings, baby pictures, old family friends, people I knew, people I didn't know, loved ones who have passed… For many years that box was my obsession, which ultimately led to my passion for photography.
I got my first camera that year, often escaping reality and getting lost in photographing whatever it was I found to be interesting. Mostly the little things, like rippling water in tide pools or algae dangling from the rusty lobster traps. When I wasn't taking pictures, I was daydreaming about what it would be like to be an art student in Boston, working for tuition in a coffee shop, going to art shows, museums and galleries. I often wondered what it would take for me to get there, but never knew who to talk to about my interest in art. Being the first in my family to attend university, applying for college was an anomaly in and of itself, let alone submitting portfolios. I focused on schools in Texas where my father lived. Despite family pressure to attend A&M, I looked into the arts programs offered by the University of Houston and knew it was the right decision for me. Art school introduced me to a passion and vulnerability I hadn't known before, especially when I was in the darkroom. Film changed the way I understood my medium. It opened my mind to new ways of communicating through imagery and provided a tangible craft I had been longing for as an artist. It was in these moments I found my artistic voice for the first time and was the motivation behind my portfolio submission for the U of H BLOCK program.
I received my BFA in Photography/Digital Media in 2015 with a minor concentration in Art History. Shortly after, I was an active member of the local arts community volunteering for galleries, exhibiting my work, and participated in small artist residencies. In 2016, I joined my mentors and colleagues from BLUEorange Contemporary on an epic art adventure to represent Houston artists in our first international art fair in Busan, South Korea. As incredible as these experiences have been, it hasn't been easy finding a way to make a steady income. Since then, I have been contracting and freelancing in video production, editing services, graphic design, and photography to make ends meet while maintaining my studio practice.
Can you give our readers some background on your art?
My work is photography based, however, it is not confined to a singular medium or creative process. I am constantly looking for new ways to communicate my ideas or state of mind. Lately, I have been drawn to investigating the potential relationship between photography and paint, resin, sculpture or collage. There is something authentic that comes with the vulnerability of incorporating new mediums I am unfamiliar with. I am also interested in how photography captures the body as both a physical surface and a psychological landscape. For me, self-portraiture is an intuitive way to communicate identity and intimacy as a shared human experience.
If my inspiration lives in the tension that lies between what we consider beautiful, and what makes us uncomfortable, then my art explores the interaction between intimacy (the closeness of observation or knowledge of a subject) and ambiguity.
What do you think about the conditions of artists today? Has life become easier or harder for artists in recent years? What can cities like ours do to encourage and help art and artists survive?
Many artists today are breaking boundaries in their primary practices by incorporating multiple disciplines into their work. Some argue that traditional distinctions between "high art" (non-profit) and "pop art" (commercial) are becoming more vague as artists continue to embrace multiple genres. This opens up a whole new world of opportunity for our future as artists. Additionally, new technologies and social media are expanding the ways for artists to distribute their work, and influencing the way we consume art today. The industry is in the midst of a huge transition, making it an exciting time for the arts.
Despite these new opportunities, making a living as an artist is still extremely challenging and we still face issues with equal representation. Making art is only a fraction of what you need to be successful. One must also be proficient in business, social media, marketing, production as well as many other areas. All of which lack substantial community resources and are not covered in art degrees. Obstacles such as these especially affect those whose race, gender and other communities are underrepresented.
Our city truly has the potential to lead as an example in this industry. Houston's art culture thrives in its abundant art institutions, but not enough attention is spent on the underground art scene. We have so many diverse, passionate leaders who pour everything they have into the arts community, which is why we need to talk about it! Christina Rees' Glasstire article "Why We Need Writers Now (More Than Ever)" opens up the dialogue I have personally shared among my colleagues and artist friends about why we need more art critiques and legitimate diverse coverage. This is how Houston can make a difference and empower the community.
What's the best way for someone to check out your work and provide support?
The best way to learn about my art is through my website. To check out the latest news for upcoming shows and what I'm doing in the studio follow me on Instagram @cassieskelly_art or @cassieskelly_.
I am currently working with local artist and writer, Briana Soler, on a project to build our dream darkroom. We are offering services to process black and white and color film to help support our expenses. So, if you know anyone who shoots film, tell them to follow us on Instagram and send us your rolls!
Contact Info:

Image Credit:
© Cassie Skelly
Getting in touch: VoyageHouston is built on recommendations from the community; it's how we uncover hidden gems, so if you know someone who deserves recognition please let us know here.