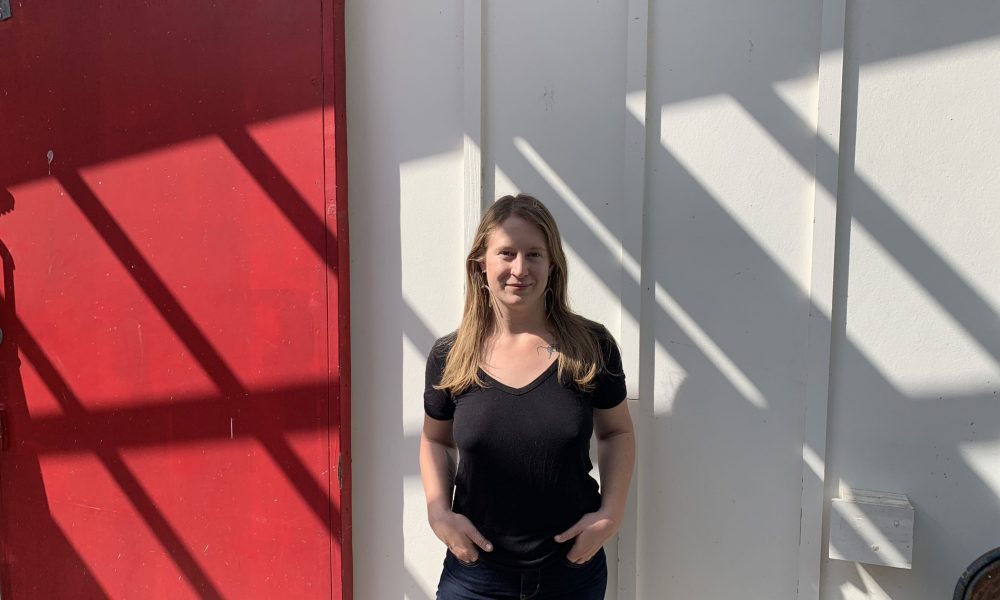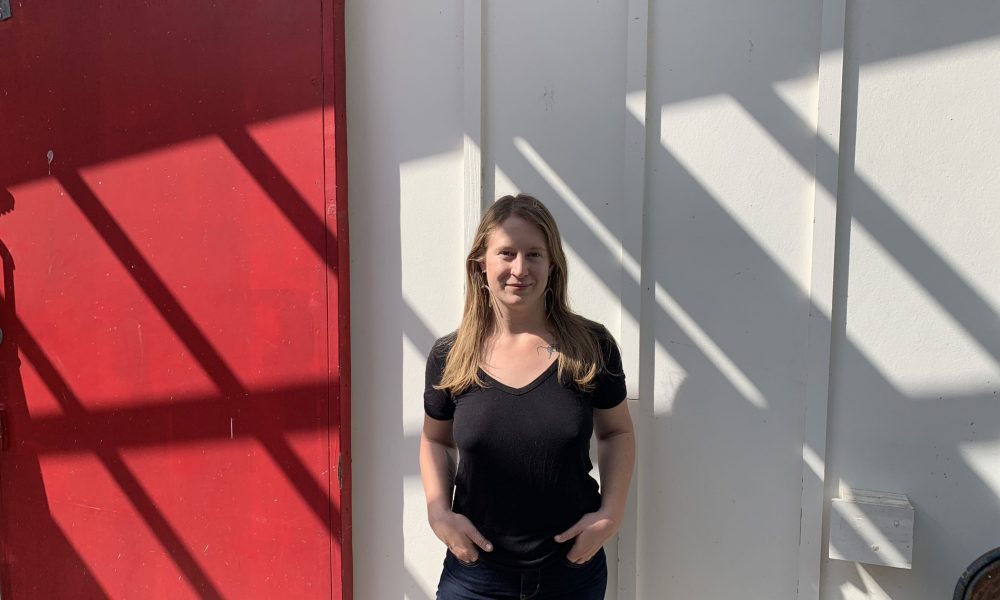 Today we'd like to introduce you to Hannah Armstrong.
Hannah, please kick things off for us by telling us about yourself and your journey so far.
I was raised in southern Louisiana and reveled being in the outdoors and interacting with plants and wildlife of all varieties. I was always looking for new adventures and curiosities to explore. So after leaving home, I traveled the western United States, working on a variety of permaculture and holistic farms. This inspired a deeper study into plants and the ways in which people interact with them. Working with botanists, farmers, and makers of all sorts has given me a diverse base from which to grow my own practice.
I started Quiet Cricket Studio in Olympia, Washington while I was working on a seed farm doing prairie restoration. I played around with making candles and other things for myself for years before deciding to really focus on it as a serious pursuit. I realized it was a perfect culmination of my passions for sustainability, natural remedies, artistic expression, and working with my hands. After that realization and some encouragement from my friends and family, jumping into it full force really felt like the right thing to do. After Olympia, I moved to Marfa where I watched the Milky Way move and let life slow down for a while, before landing in Austin this January and diving full time into my business.
Can you give our readers some background on your art?
Combining my passions, the objects I've created within Quiet Cricket Studio are all natural, responsibly sourced, and handcrafted. My aim is botanically inspired living. I love those peaceful quiet moments in the day that happen in between all the crazy ones. What botanical inspired living means for me is letting some all natural plant goodness be a part of those little moments, hopefully bringing just a little more joy and connectivity into day-to-day life. I started out making only soy candles scented with essential oils, but as Quiet Cricket has grown, so have our offerings. We currently offer dry shampoo, body oils, and serums, as well as cutting boards and wooden bowls accented with milk paint. All of our products are non-toxic, gentle, plant-based additions to the home.
I develop and handcraft the candles and body products, while my partner (furniture maker Rhodes Hinman) makes the wood objects. He uses only sustainably harvested domestic hardwoods, and the little pops of color come from milk paint.
We source as responsibly as we can, starting with domestic production. The soy I use in my candles is grown in the Midwest, and most of my jars come from the East Coast. Every time I reorder supplies, I use it as an opportunity to seek out increasingly local supplies. Sourcing organic ingredients from people who work ethically at every step of the way is my ideal.
I craft products to be sustainable, from their vessels to their ingredients, and I hope that no part of them goes to waste. The candles burn to the bottom of the jar, and the last layer of wax can be scraped out and saved to reuse in new candles if you'd like to try it at home. The jars are also reusable, and we have a recycling initiative to encourage just that. We also donate a portion of proceeds from various lines to appropriate environmental organizations.
We hope that our botanicals will inspire people to be mindful of what their interactions with these items, and to keep their components in circulation for as long as possible.
Choosing a creative or artistic path comes with many financial challenges. Any advice for those struggling to focus on their artwork due to financial concerns?
It's hard to have the mental space for creativity when you're worried about paying your bills. The single biggest mental-space-saver I've found is keeping my business and personal accounts separate. Taking away the question of whether the money in my account is for groceries or candle wicks makes working for myself far more sustainable in the long run, even when things are tight. It gives me breathing room to have fun with creating.
• Keep your expenses as low as you reasonably can. It's classic but solid advice.
• Your business should pay for itself. If art is a hobby for you, then there is outside income funding it. If it's your livelihood, once you've gotten it up and running, new purchases should come from what you're making.
• Keep your accounts separate!!! Create a separate, dedicated business account (official or otherwise) and keep your personal account separate. Did I mention the accounts should be separate? When your personal finances are tight, it can be tough to buy the materials you need for your craft. By keeping your accounts separate, it takes a layer of worry out of buying supplies and frees up some precious mental space to be creative.
• Don't skimp on the testing phase with new materials. It hurts financially at first, but it will save you so much in the long run.
• It's alright for your art to not be a full-time job right away, or ever. What is really important is to have DEDICATED time to your artistic pursuit, whether that is 4 hours a week or 40 hours a week. What doesn't work is to kind of half-way be working on your art and everything else at the same time, without any dedicated hours that are only about creating, accounting, marketing, etc.
What's the best way for someone to check out your work and provide support?
People are welcome to browse and order online at www.quietcricketstudio.com. The website also lists the fantastic stores were carried in, has our current market calendar, as well as a growing number of resources for folks who want to dive deeper into some of our materials and natural-living tips.
Stay in touch and support us by spreading the word on Instagram @quietcricketstudio. Customer reviews and testimonials are also a huge help for us, and we love hearing from y'all!
Contact Info:
Image Credit:
Portrait: Rhodes Hinman
Others: Hannah Armstrong
Getting in touch: VoyageHouston is built on recommendations from the community; it's how we uncover hidden gems, so if you know someone who deserves recognition please let us know here.