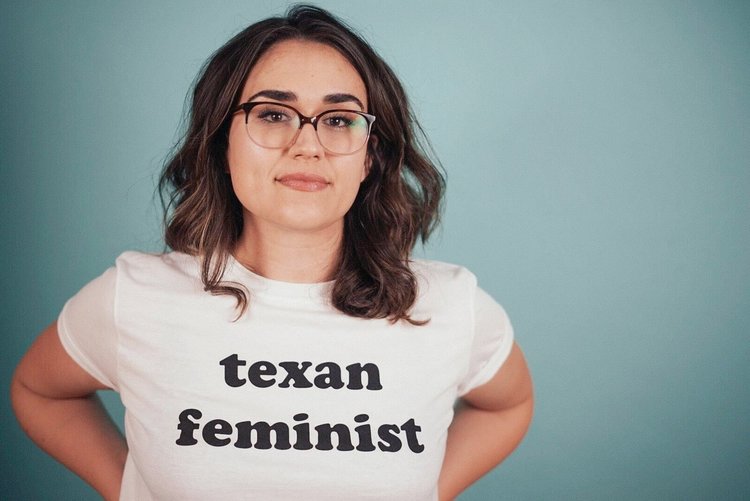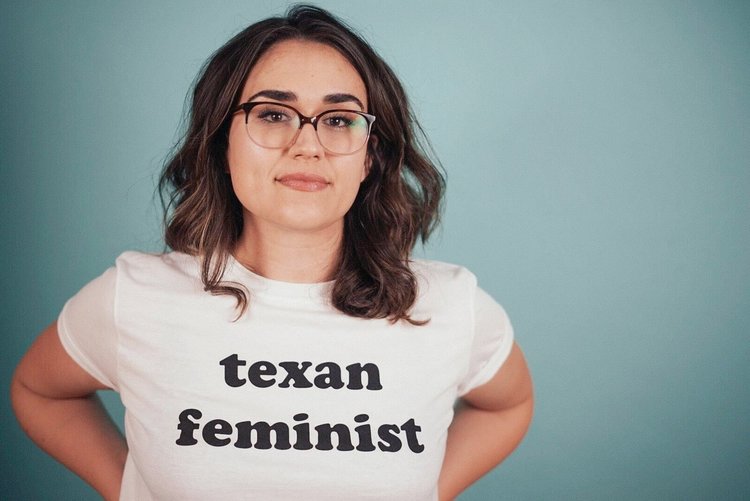 Today we'd like to introduce you to Kelsey Kilcrease.
Kelsey, please kick things off for us by telling us about yourself and your journey so far.
I'm a painter based out of Austin, TX. I grew up in El Paso and attended the University of North Texas where I received my BFA in painting. Since moving to Austin, I have worked as a painting instructor, prop artisan at Zach Theatre, freelance artist, and I am well on my way to eating all of the queso this city has to offer.
Can you give our readers some background on your art?
I'm a visual artist based out of Austin, TX. I was born and raised in El Paso, on the westernmost tip of Texas. El Paso is a very unique place, rich with Mexican culture as it is a border town, next to Cuidad Juarez. The people are extremely kind, and although it is a large city, it has a very small-town vibe. Growing up, I took it for granted and was anxious/eager to leave and cultivate new experiences. When I graduated high school, I moved to Denton, TX and attended the University of North Texas to pursue my BFA with a concentration in painting. My undergraduate experience was altogether beautiful and confusing- while I was honing my creative skill set, I couldn't help but feel lost and like my work didn't belong.
As I approached my senior year, most of my classmates were delving deep into highly conceptual, abstract work. My work is naturally illustrative and I'm drawn to portraiture, so I felt like a square peg trying to fit into a round hole. After receiving a pretty harsh exit review from my professors, I was angry and defeated. I found a job in Austin, TX and moved soon after graduating, but I didn't make any new work for two years and was completely miserable. I was bitter and felt like the art world was a place where I didn't belong. To add onto that, I was extremely homesick and missing my family in El Paso.
I don't quite remember what triggered it, but one day a switch went off and I decided to start a new painting. I wrestled with concepts and ideas that I thought would work, I feared that I would fail or that it wouldn't sell and my time would be wasted. Finally, I decided to just sit down and paint the first thing that came to my mind. I decided to do an oil painting of a sign from a local taco restaurant in El Paso. It was so freeing to paint something that was just for me, and something that paid homage to my hometown.
As I painted, I felt nostalgia for the late-night tacos shared with my cousins and friends- I felt like I was home. After I finished that painting I decided to paint another tribute to a local bakery in El Paso. And then another…and another. When I realized I was making work for myself and took other people out of the equation, I found my passion again. Since then I've embraced my illustrative style and have been making work that pays homage to my hometown and Hispanic roots.
In your view, what is the biggest issue artists have to deal with?
That art is seen as a frivolity or a hobby and isn't taken as seriously as other professions. I think this has to do with people just not being informed about art in general (Hellooo Texas public education!) or staying closed in their social circles. This causes issues because a majority of people either expect art to be free, or don't understand why we charge what we do. My response to someone when they ask why I'm charging "so much" is that I'm creating a one of a kind painting for them and they are paying for my expertise.
What's the best way for someone to check out your work and provide support?
My work can be found on my website: www.kelseykilcrease.com or on my Instagram @kelskilla
I have prints that are sold at A-Town (Austin), Wild About Music (Austin), New Profanity (Los Angeles), and Chuco Relic (El Paso). I also sell prints on my website in the "shop" section and can ship to anywhere in the US.
You can support my work by sharing it with your friends! I paint custom portraits and have found that word of mouth is my best source of advertisement. You can find more information regarding custom portraits on my website as well!
Contact Info:
Image Credit:
Cristina Fisher
Getting in touch: VoyageHouston is built on recommendations from the community; it's how we uncover hidden gems, so if you know someone who deserves recognition please let us know here.