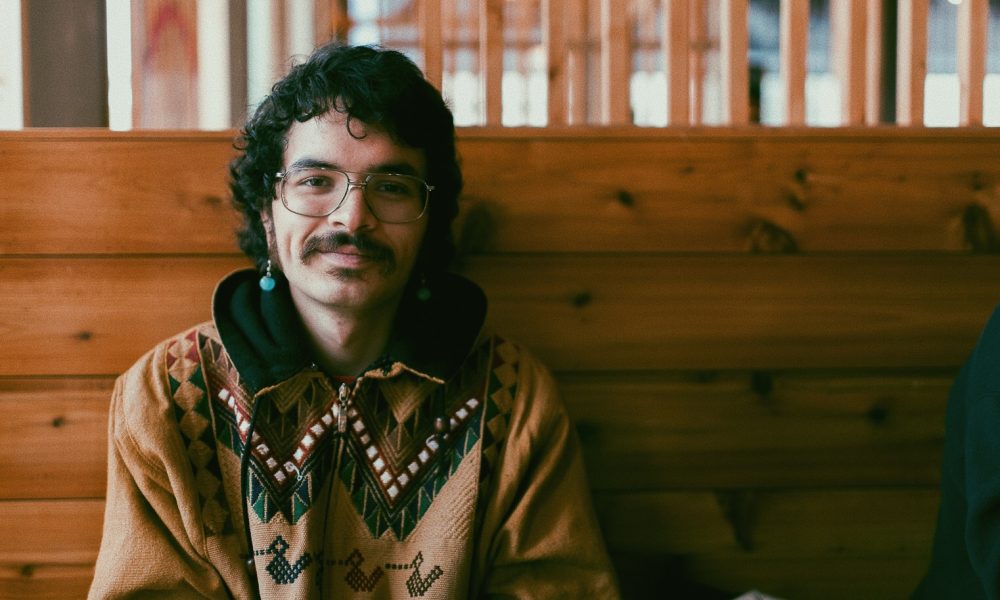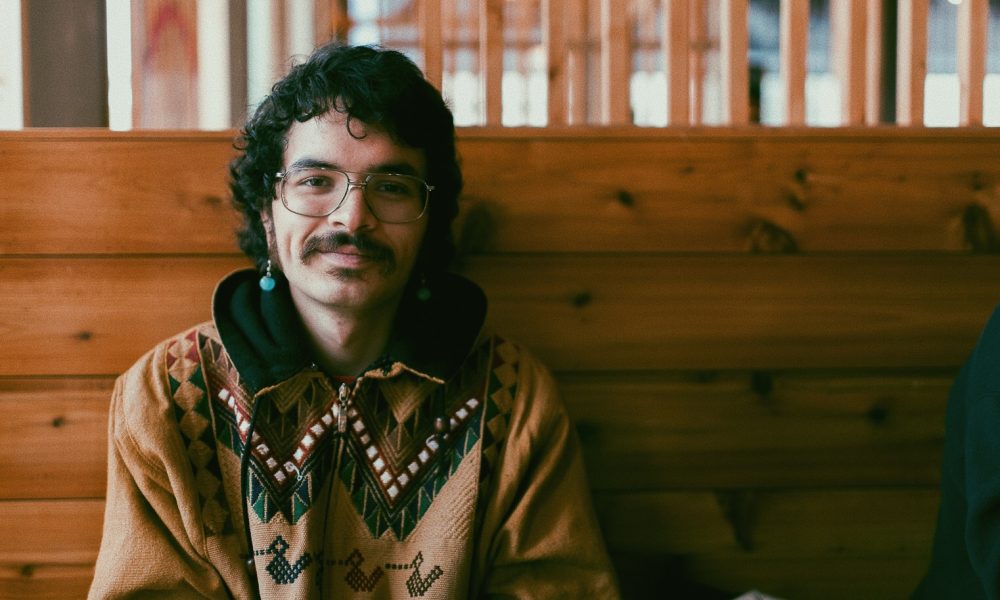 Today we'd like to introduce you to Luke Gonzales.
Luke, we'd love to hear your story and how you got to where you are today both personally and as an artist.
I'm a multi-instrumentalist from space city! I'm the son of a pastor and a teacher, as well as the oldest of three siblings. I was born in Austin and then moved around with my family until we eventually settled in the clear lake area. I grew up loving music, thanks to my parents and mentors showing me and keeping me involved with both enjoying and creating it. I picked up drums and cello at a young age and explored both those instruments all the way through high school. I have since picked up the guitar, modular synths, and pretty much anything I can get my hands on. I use these tools to keep my brain healthy, and express myself!
We'd love to hear more about your art. What do you do and why and what do you hope others will take away from your work?
I play multiple instruments and multiple styles of music for different reasons, so my art varies! I am very scatterbrained.
Currently, I play drums/write/produce in Moth Wings. This is where I get to take a backseat conceptually but have the
pleasure of beating my drums and rocking out with my homies. Shouts out to Spencer, love u dawg.
Play guitar/sing/write in Trembler.
This is where is get all emo and stuff and feel like a rocker. I wanted an excuse to make loud ass guitar jams, and I think we have accomplished that with our debut record and rock shows. All my love to Tommy, Jon, and Parker.
I am also the sole person behind Elemental Bill, a new "solo" project I am just now introducing.
I have a record full of compositions I did on my modular synthesizers for now, but I plan on doing pretty much anything I want under this name. I just hate the idea of using my own name, its cooler to have an alter-ego haha.
This is where I plan to let myself get weird and experiment so who knows what will be released under this name.
Why do I do all these different things at once? Because it is fun. Otherwise, I would lose all these jams in my head to the infinite unknown.
I'm inspired to make music because I feel that I understand myself and the world a bit more whenever I spend time in that creative headspace. It helps me process being alive.
The message, at least for the songs that I have written, I think is one of honesty. I always struggle to articulate myself, and as a result, I feel that I'm not always 100% real with people, even though I want to be. It's an uphill battle, and I use my projects Trembler and Elemental Bill to deal with it.
I try to write those songs in a way where I make myself naked but also allow the listener to attach their own meaning. It's one of the most compelling parts of listening to music, and I want to contribute if people want to use it that way.
I get similar satisfaction out of playing drums for Moth Wings. The recorded stuff is one thing, but when it comes to the live sets, I really try to translate how I feel at that moment into my drum sticks.
I do what I do for myself, but if people find any meaning in my existence, I hope its this: explore yourself, respect others, and be open to life. I think that if you live honestly, your life becomes art. You can make music, get a degree, go grocery shopping, whatever. Be yourself!
Artists face many challenges, but what do you feel is the most pressing among them?
There are a few things I find daunting. With the internet, music is very over-saturated, and I think it's getting more and more difficult to stand out. Half of that is people doing similar stuff, and peoples short attention spans. This harms me because I am constantly fighting my natural state of not really caring if people hear or care about my stuff, mostly due to the fact that I know that there would only be benefits deriving from people paying attention.
On top of that, streaming services and YouTube make it to where people don't really buy music anymore, so you are forced to find other methods of supporting yourself, if at all.
Because of those factors, I have a fear that people are going to focus too much on competing with each other instead of focusing on what's important: making music and enjoying yourself. Otherwise, what's the point? I don't like the idea of attaching things to music that aren't for the sake of doing it. Do what you have to do, but good god, please don't ruin the fun.
Lastly, everything that is required of an active artist such as planning, promoting, networking, touring, retaining financial security, ETC can all add up and take a serious emotional toll on an individual. It's terrible when the very thing that you want to be passionate about feels like any other job, and it can make you hate what you do. It's not a bad thing to take a break from what you do and the people who are involved with it in order to retain your endurance, and more importantly your passion. Take care of your brains, please!
Do you have any events or exhibitions coming up? Where would one go to see more of your work? How can people support you and your artwork?
All my drumming that is recorded so far can be heard on the following:
Just My Thoughts by City Roots (self-recorded, kinda jank but had an awesome time)
F I / M by Moth Wings (First real studio experience, was nervous and recorded boring parts in retrospect but it's still tight hehe)
Open Swim by Moth Wings (2nd Ep, had so much fun making it)
Sex In My Head by Moth Wings (Latest single, some of my favorite parts I have recorded)
All of this music is available anywhere you consume music.
All of my singing and guitar stuff can be heard on Trembler's debut self-titled album.
It was cool being in the studio on a different instrument! Doing this record and starting this band, in general, feels like a fresh and freeing start. We plan on recording more soon.
You can listen to Trembler anywhere music is available, but our stuff will always be free on tremblerhtx.bandcamp.com.
My synthy/soundscapey work can be heard on "do you enjoy your life," my first release as Elemental Bill. I plan on doing modular heavy releases, electro-pop stuff, droney ambient stuff, and maybe even a black metal record one day. Expect me to do whatever I want. This music is available at ohyes.bandcamp.com and will be available everywhere else when it makes sense.
Contact Info:
Email: lukebgonzales@gmail.com
Instagram: @littlelonnie
Twitter: @littlelonnie14
Image Credit:
Jonathan Mazaltov
Tommy Valdez
Spike the Percussionist
Getting in touch: VoyageHouston is built on recommendations from the community; it's how we uncover hidden gems, so if you know someone who deserves recognition please let us know here.