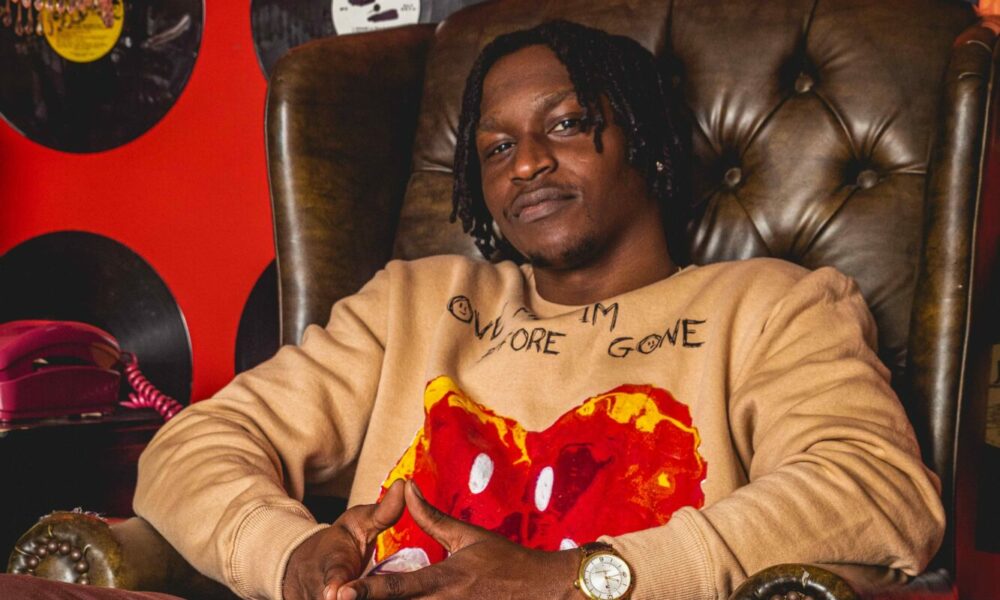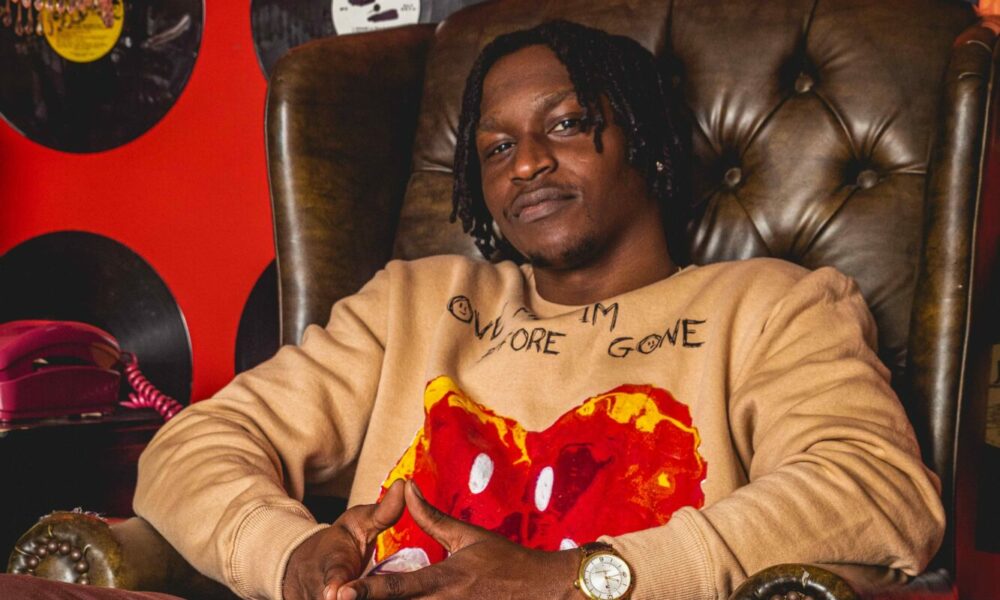 Today we'd like to introduce you to GOZ! Him and his team share their story with us below:
The Artist. The Entrepreneur. The Visionary… Reppin' both We$t Coa$ts, GOZ is an Independent Cali/Nigerian Artist, Creative Director, and Visionary currently based in Los Angeles! In the past 1-2 years, he's been featured on Sway In The Morning's LIVE, the LA & SD Voyager, OnThaRize Magazine & Loading Magazine, and The Game's "Rules Of The Game" mixtape! Now, as part of his 2021 comeback premiere, "The Warm Up Series", he's released EVERYWHERE ft. Kurupt and HEY HEY ft. TreCinco! Just wait for more… man's DANGEROUS!
"Started on Youtube, blew up on Vine, went viral on Twitter, my business online!" – (2016 freestyle)… Before pursuing music as well, the OG Rookie got his start producing content for various social media outlets and a variety of companies/clients soon followed as he built his business, Visionary Media. He also had the pleasure of being a special guest on social media tours (2014-2016) such as BraveFest & Events Fusion Live in LA & SD early in his career, which further opened his mind to pursue his full potential!
GOZ graduated from San Diego State in 2019; there, he pledged. – ΔΕ chapter of Kappa Alpha Psi Fraternity, Inc. – Spring 17. He was known for his leadership in student organizations as well as MCing and performing on campus and in the SD community; the university has contracted him twice for special performances! He's also performed at nightclubs such as Fluxx in Downtown SD and even Coko Bongo in Mexico!
Alright, so let's dig a little deeper into the story – has it been an easy path overall, and if not, what were the challenges you've had to overcome?
Unfortunately not. From family crisis, to financial issues, to external issues affecting me, to my own mental health… I've navigated my way through it all. Like Nip said, "I just didn't quit"; May he continue to Rest In Peace… I still haven't, and I still won't, and that's the main reason I've overcome my challenges. I've learned that a lot of things will come for you in this life trying to knock you off your path for a variety of reasons, warranted or unwarranted…expected and unexpected, but at the end of the day, the question is.. are you going to let them!? That's the difference between me and my demons. My mindset and work ethic got 'em goin' crazy as they come for me! Lol, I'm forever fighting back! All in all, I want the world to know that you can truly obtain anything in this world. You just have to be willing to go far enough to get it. And as you go out there, do it with love, do it with passion, and just do you! No cap! I'm in this 4L, and I'm going all the way because that's the only option I see for myself, so I'll see the mission all the way through the obstacles/setbacks and be an example of success for my people.
Thanks for sharing that. So, maybe next you can tell us a bit more about your work?
GOZ's 1st EP, Pre-SZN (2018), is a new wave, hip hop/trap style project that demonstrated GOZ's initial musical versatility and discussed the various trials, tribulations, and triumphs he's already experienced in his young life while he looked forward to his future. Heaviest hitters: "FOREIGN", "OLD TIMES" and "CYCLE".
His 1st album, SZN 1: Gametime (2019), is everything it was foreshadowed to be and more! Hard hittin' hip hop, trap, and jazz-infused tracks from start to finish and with a DOPE message overall; this project is SOLID! Heaviest hitters: "HEATIN' UP", "NO TALK", "ALI", "WOAH", and "THE DOPEST K.I.N.G".
Since, he's released some big singles such as "OG ROOKIE," "FREE BLACK," "ENERGY" (2020), and "TOMORROW" along with The Warm Up Series: Pt. 1 – Out Now! | Pt. 2 – Out Now! | Pt. 3 – TBA (2021). Now his anticipated follow up album, SZN 2, is loading and it surely will be a game changer! Plus, an "Old Skool/OG Tape" and his official Afro-fusion EP are said to be loading as well!
–––––––––––––––––––––––––––
Visionary Media is a West Coast-based, Black-owned media enterprise, specializing in videography, photography, and media marketing (+ graphic design/motion graphics, etc.). Long-time best friends and Nigerian brothers Daniel Alade (COO) and Nnagozie Odeluga (CEO) have been running the company since they founded it in 2017.
Our motto: "Help us help YOU make YOUR vision a reality!"
We view media as a timeless business, seeing as companies and brands will always need to market themselves and their products with some form of content. Our overall plan is to capitalize on that need and demonstrate how we successfully do business differently and better than most based on the type of driven and compassionate people we are. We focus on what the customer is looking for more than what we can do for them; this way we make sure the customer is always 100% satisfied with the results of our services because they align with the core of the vision they initially presented.
Can you tell us more about what you were like growing up?
When I was growing up, I quickly learned that I had a vast imagination. Though being raised the Nigerian way in the States, the focus was on a vast education so this conflict provided me with a dual personality. I was naturally funny and I felt like I always had mad energy back then lol, but I was also reserved at times because I felt I had to contain my full self if you know what I mean. And then of course, my parents made sure I had an acceptable level of intelligence and discipline to remain alive, breathing, and not disowned from the family, lol. The foundation of that discipline and my creativity together, however, are what stirred my true love and pursuit of a career in music/media.
Before the media though, music was my 1st love. I played the drums for 7 years, between the school band and private drum set lessons as a kid/pre-teen. This background definitely built my ear for music, along with my Mom's singing in the church choir. I had started to pick up the camera in middle school actually in an effort to document me and my homie's "up-and-coming" skateboarding careers lol (he was actually nice though, I was decent/cool) and that actually created the foundation for my camera work, production knowledge, and editing before I started producing Youtube and Vine videos on the regular.
My love of music was always the root of my creativity because it inspired and brought life to my videos. Before I even really knew it, I was truly studying the game. I used to listen to everyone's new music religiously, sometimes spending hours just collecting my favorite artists' tracks through Limewire. Hours and hours and hours of just listening to a variety of music; I immersed myself into the culture and became a connoisseur of good music and somewhat of a hip hip scholar in my own respect. It was then between 14-18 years old that I started testing my rap abilities, most of which came through freestyles with the homies before actual songwriting.
We were faithful watchers of Sway's Universe on Youtube during that era so we'd always watch the new freestyles on there along with new music videos, and then we'd try to channel that energy into some bars of our own. Sometimes I would just feel the beat in my soul during our sessions and start spazzing out, and it was in those moments that I knew I had something before my homies really saw it as well. I always felt like music called to me in a way, but I didn't always listen to it at the level I do now. I told myself and my homies that if I was ever going to really pursue music, I would only speak my/the truth and that I'd probably wait till I was 21-22 when I was "ready." That ended up being pretty accurate because I decided to begin my real hustle in the biz in 2018 when I was 22 and I only wish I had had a little more faith in myself earlier on so I would've started sooner! All in all though, everything happens for a reason and I can't really be mad at all. I love my journey and my growth, for sure! The SZN continues, we thank God!
Contact Info:
Image Credits
@by.alexiscastillo @about27tigers @visionarymedia__ @wesproductions @rahlight @yocam_ @loadingmagazine @igbohokage
Suggest a Story:
 VoyageHouston is built on recommendations from the community; it's how we uncover hidden gems, so if you or someone you know deserves recognition please let us know 
here.