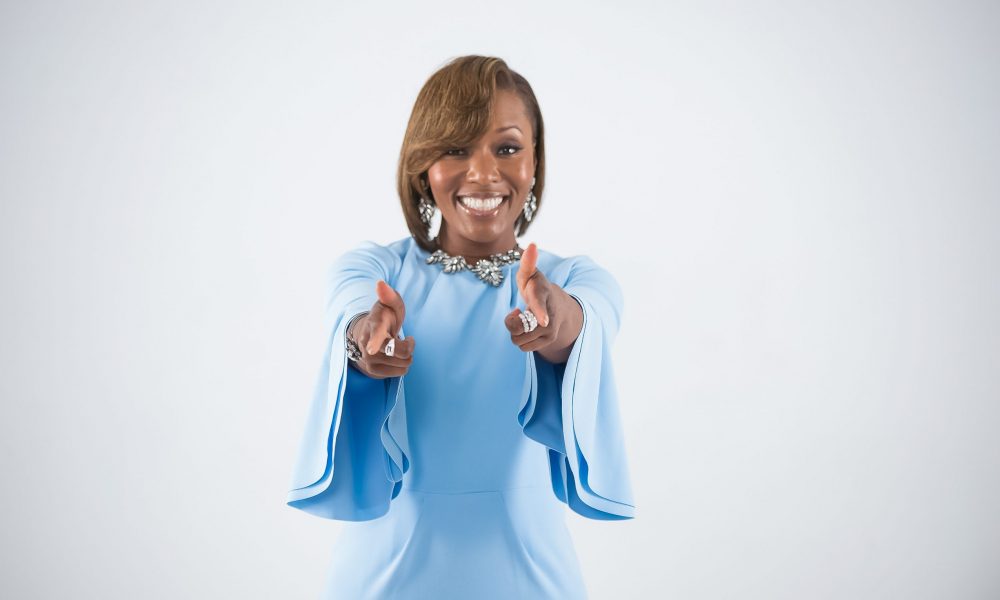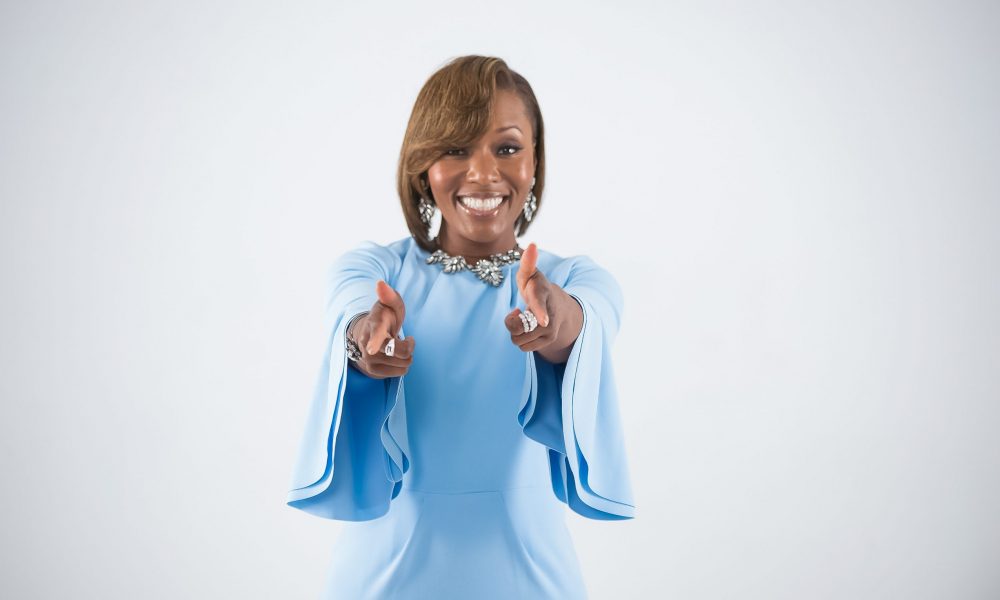 Today we'd like to introduce you to Centrell Reed.
Centrell, can you briefly walk us through your story – how you started and how you got to where you are today.
My story starts way back with family as my foundation. It was instilled in me as a child that I could accomplish anything, and I believe it to this day. I was raised in a military family, so we moved a lot and lived in different states. I always had to make new friends. This taught me resilience and how to meet new people everywhere I went, which served me well as I went to college. I earned a Bachelor's of Science degree in Management/Finance, a Masters of Business Administration, and am a certified Project Management Professional. I have been a mentor to young girls and an ACTION Coach many adults sharing the message of Building A Better YOU mentally, physically, spiritually, emotionally, and overall to improve your wellbeing.
My journey back into the entertainment space began in October 2016 when I was asked to start a radio show after speaking at an event about Girls on the Run Greater Houston. Although I was not interested in being in the public eye, after much discussion with my coaching clients, mentees, and trusted friends, I decided to give it a try. I remembered getting a revelation years before that my purpose was to add value and be of service on a greater platform; this was the beginning of that greater platform. From accepting the radio opportunity, in February 2017, I began to prepare with photoshoots and the like. My first radio show, "Building A Better YOU" aired on August 1, 2017, with a topic of "No Limits, Unleashing the Possibilities." It was very appropriate and was a way for me to share with the world what was coming while reminding myself of the same.
My time as a radio show host lasted three months, which was the length of my contract. I learned so much, and through the experience realized I had a brand and a business that people were taking notice of. I received many invitations to conduct interviews on red carpets and at various events around the city with esteemed guests. It was a true blessing! My team of producers (who joined me the month before the radio show began) decided we could continue to produce the show on our own, so we did. We traveled and recorded shows, attended conferences and met people in different states and countries, and from there the popularity of my brand grew internationally. Seeing myself expand and establish a team in such a short time led my previous station-mates and others to ask me how they could get access to videos and services like my team was providing for me. In essence, how could I help them WIN too?
As an ACTION Coach, helping others led me to my studio/office space in December 2017. I opened CReed Global Media & Production Studios (CGM) in January 2018. We offer a suite of media services including videography, event filming, show taping, commercials, studio rental, and additional media services upon request to our clients in support of their brand visibility worldwide. I partner with entrepreneurs who are experts in media and entertainment services to deliver quality services to my clients under the CGM umbrella. I also partner with an on-demand platform to provide television and music distribution that helps content creators own their own shows, channels, and networks so they can profit from the value they bring to the world. Now, CReed Global Media and Production (CGM) create the content for our clients and can also distribute it worldwide — we're a true one-stop shop!
As fate and purpose would have it, CGM has grown tremendously in a year's time. As the Co-CEO, I know that all I have done has prepared me to lead this charge. One of our major projects for 2019 is to bring the film industry to Houston. As an ACTION Coach, I am excited about the jobs, entrepreneurs, economic boost and more that will be generated with this endeavor. I look forward to the collaboration with existing media and entertainment outlets to bring an amazing project like this to life for so many who have long awaited it. The future of CGM looks bright, and it is our hope that the shine from our efforts helps light the rest of the world, change mindsets, and open limitless possibilities.
Overall, has it been relatively smooth? If not, what were some of the struggles along the way?
The road has been exciting and unexpected, and definitely not smooth. One of the biggest challenges as an ACTION Coach is changing the mindset of individuals from IMPOSSIBLE to POSSIBLE, and helping others understand that there is enough for everyone to WIN. Growing a global business, I have experienced financial struggles, constant industry changes, difficulty finding good and experienced staff, and a host of other entrepreneurial challenges. Through it all I say, "Stay the course and trust the process, because it's all meant for your good." My advice to anyone is to start where you are with what you have. Do your part, and our creator takes care of the rest. What's meant for you will not be taken away — remember the timeline is just not yours to control. Focus on Building A Better YOU, and the rest will fall into place.
What should we know about CReed Global Media & Production? What do you guys do best? What sets you apart from the competition?
I am most known for being a woman entrepreneur, mentor, coach, and media figure turned entertainment company owner who takes ACTION quickly and doesn't shy away from challenges or the unknown! What I am most proud of is being taught by my family to show up for people. I purposely collaborate with others in the entertainment space because I have a heart to see and help others WIN in life; we do that by working together! What sets me apart as an influencer is how I built a successful media and production company with a studio headquartered in the Galleria area of Houston, TX, in less than a year. We have grown to also have worldwide television distribution with partners on Roku, Apple TV, Amazon Fire, Chromecast, Xbox, and Play Station, as well as music distribution with Apple Music, Google Play, Spotify, Amazon Music, and more. We also have music licensing with Sony's Orchard Music Group. Our distribution with Xperienc on Demand on major internet-based platforms currently reaches over 250 million households. We provide content creators the opportunity to own their own shows, channels, and networks to profit from the value they bring to the world.
CReed Global Media provides our clients with a full suite of media services. From videography for events, shows, commercials, and films, to worldwide distribution on television platforms such as Roku, Apple TV, Amazon Fire, Chromecast, Xbox, Play Station, and more. We also provide music licensing with Sony's Orchard Music Group, as well as music distribution on platforms such as Apple Music, Google Play, and Spotify (just to name a few).
We can be contacted at info@creedglobalmedia.com or 713-892-5717 for pricing and discussion of your project. We are happy to work within your production budget to accomplish our clients' desired outcome.
Do you have any advice for finding a mentor or networking in general? What has worked well for you?
On mentorship: I have found mentorship to be key to how far you will go, how fast you will get there, and what pitfalls you will avoid in this life. Just like networking, mentorship is about building relationships that add exponential value to one's life. I have known, believed in, and experienced the benefits of both personal and business mentors, and have been fortunate to mentor and coach others myself. When looking for a mentor, I think of what I'm trying to achieve and where I am trying to go in my life or industry. I look for someone who is passionate about mentoring, has the expertise I seek and exhibits the Excellence, Integrity, and Character that I want to enhance in myself. Where there is passion for what you do, progress will follow. One of my first mentors shared with me: "Simplicity and brevity are the keys to success." This reminds me to not overthink things; keep it simple and brief.
On networking: I'm from a military family, and we moved around a lot. One thing my dad would say is: "To be a friend, you must show yourself friendly. It's ok to be the first to say, Hello my name is…." Networking is that stage of beginning to get to know someone. Networking is also key to anything we do in personal and business endeavors. "It's who you know," as part of the saying goes. Networking helps us establish new and budding relationships. I start in the morning by networking with myself. Having conversations and sharing thoughts and ideas in a mirror to just get to know me. When I show up and am present at networking events, I know that I am rightly placed for collaboration and creating opportunities to add value to others who can do the same for me. I have found that the more I network, the more people I meet — and my eyes are opened to opportunities I wouldn't have thought about on my own, or links to people I may not have met on my own. People do business with people they know, like, and trust. Building from what my dad taught me, I always encourage people to be ok with being the first to say "Hello my name is…" You never know where that Hello may lead!
Contact Info:
Image Credit:
Tosha Evans Photography
Getting in touch: VoyageHouston is built on recommendations from the community; it's how we uncover hidden gems, so if you know someone who deserves recognition please let us know here.