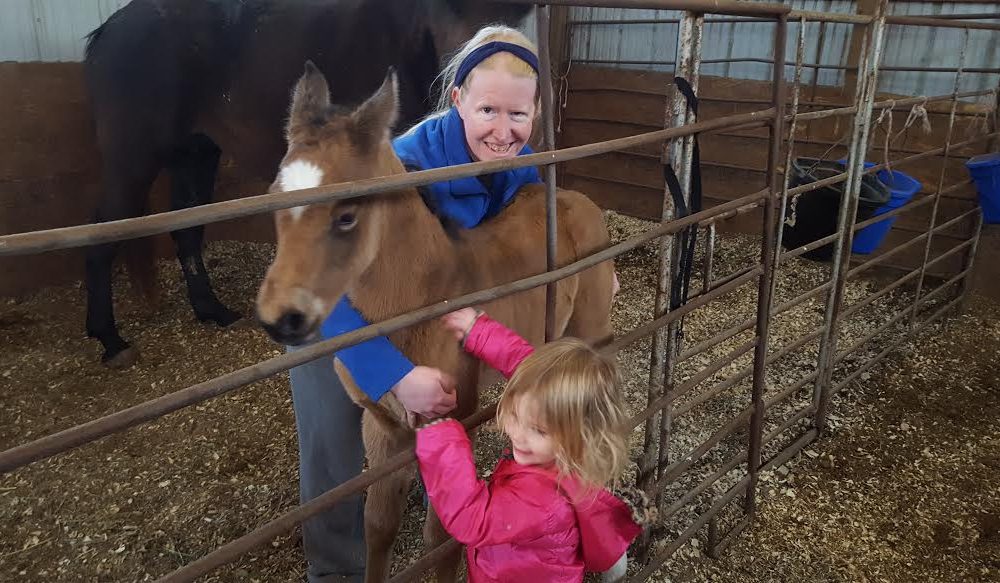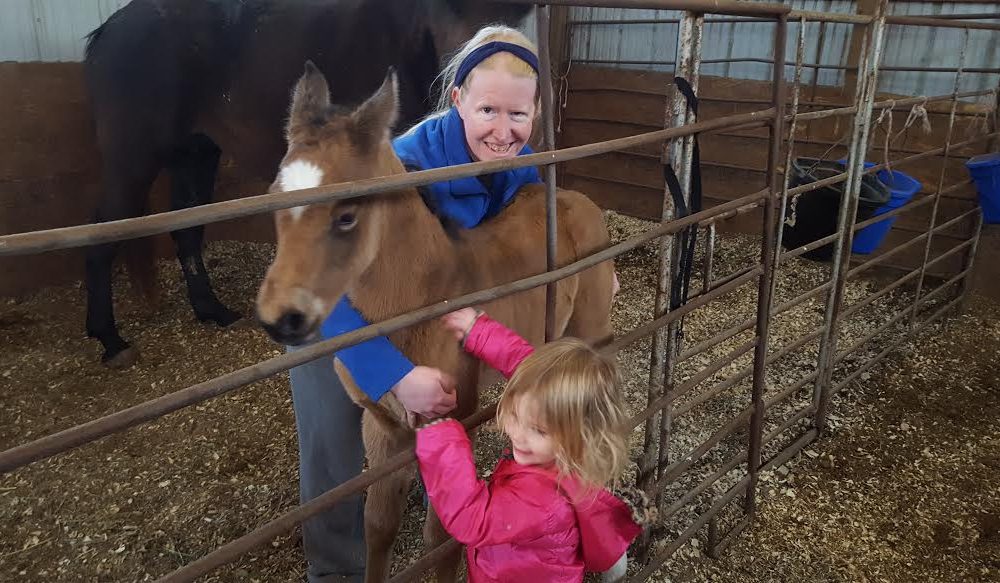 Today we'd like to introduce you to Dr. Jennifer Williams.
Dr. Williams, please share your story with us. How did you get to where you are today?
I've loved horses since I was a kid.
Well, that's not quite true. Before I was born, my dad had inherited his great uncle's horse and he brought him home to live with him when I was four (after my grandpa died). He was huge and not terribly friendly, and I was scared of him.
When I was in fourth grade, though, a girl moved in on my bus route who was my age and had a pony. That pony was just my size, and she let me ride her. I was hooked! I've been a horse lover since then.
I rode as a teen and took riding classes while in college. After graduating, I moved to Texas to be with my then-boyfriend (now husband) and start graduate school. I wanted to work with horses, but we couldn't afford a horse. So, I posted some ads and was introduced to a woman with Arabian horses who needed help.
Arabians have always been my favorite breed, so I jumped at the chance. She even offered to let me have a horse in exchange for work, and I jumped in. After a while, my boyfriend (by then my fiance, actually) and I moved out to her property. Unfortunately, that's when we really started to see the conditions.
She had dogs she kept inside in crates 24/7 – for days on end (not getting out at all). The horses didn't get out of stalls either (I had thought they were out when I wasn't around). She ran off her help, so the stalls never got cleaned. We tried to take care of everyone, but it was far more than the two of us could do.
When she was kicked off her land for defaulting on her mortgage years previously, we parted way.
There's so much more to this story, but to keep it relatively short: her animals were removed by law enforcement and then returned by the courts. She moved several times, moving on whenever law enforcement began investigating her. In the end, her horses and dogs were seized in east Texas and she committed suicide. The animals all became the property of the county, and I began investigating what could be done to help them.
I met several other folks along the way who wanted to help horses, and we banded together to form a rescue. Several of us later left that organization to form Bluebonnet Equine Humane Society, and Bluebonnet has been helping horses throughout Texas since 2005.
Great, so let's dig a little deeper into the story – has it been an easy path overall and if not, what were the challenges you've had to overcome?
It has not always been easy. For many years, I did this work without being paid – either working other jobs or living off my husband's income. Rescue work is emotionally exhausting, and early on I trusted people who didn't have our organization's best interests or the best interests of the horses we help, at heart. That caused upheavals and set us back.
I also cannot drive due to vision issues, so I have to rely on other volunteers and my husband to get places. I can't always drop everything to rush out and help a horse – so I have to ask other volunteers to jump in and do that. (Fortunately, our organization has the most awesome volunteers who will do that).
Rescue work is emotionally taxing. Sometimes, we cannot get help for a horse that we know needs it. Sometimes the only help we can give is a peaceful euthanasia to end suffering.
And I jumped into putting together and then running a nonprofit with no training in business or any experience in nonprofits! I've talked to experts, I've studied, I've attended classes and workshops, and I've learned a lot over the years.
My advice is: if you want to follow a passion, know it will be hard. Some that sometimes you'll wonder why you put yourself through this, and sometimes you'll want to walk away. But while you follow your passion, you are going to meet amazingly generous people (whether you are in the for-profit or non-profit world) who share their time, their expertise, and their life with you. You'll be doing something that has meaning to you – and you'll be sharing that meaning and passion with those around you. You'll be making the world better and creating your own place in the world.
Even on the hard days, try to remember what you have accomplished. Try to remember why you do the hard work. For me, that means somedays I walk out and hug one of those horses we help. It makes the rest of the problems fade away.
What should we know about Bluebonnet Equine Humane Society? What do you guys do best? What sets you apart from the competition?
We are one of the biggest and best horse rescue, welfare, and protection organizations in Texas, and we're nationally known as well. I've been invited to speak at national conventions on equine welfare topics (most recently the American Association of Equine Practitioners convention) and I've been interviewed for countless horse magazines on welfare topics. I love having this chance to share our work with others and teach others how to be better hose rescuers.
As an organization, we help starved, abused, abandoned, and stray horses and other equines. We work with law enforcement agencies throughout the state to accept reports of neglect or abuse, to assist in investigating those reports, in educating horse owners when needed, and in taking in horses when necessary. We help counties with their court cases, and we rehabilitate and then rehome the horses.
We're getting ready to celebrate our 1,000th equine into the rescue – that's 1,000 lives we've had a direct impact on, and we've also touched countless other equine lives through educational programs, support for horse owners during natural disasters (including Hurricane Harvey), and one-on-one advice.
I'm proud that we worked to build this great network of caring for horse lovers who work hard for the horses who need them. Some of our members aren't even horse owners – they just admire horses from a distance and help with administrative tasks or fundraising so they can help horses.
What do you feel are the biggest barriers today to female leadership, in your industry or generally?
Most horse rescue leaders and volunteers are women, so I don't think it is particularly hard to get into leadership positions in horse rescues. BUT we still have trouble being taken seriously by male horse industry professionals and law enforcement agencies. You have to be extremely professional and factual, not emotional, in order to be listened to.
Pricing:
Membership fees for the rescue (anyone can join, memberships help support the horses and members get access to email lists and events that are not public): $25-$100/year
Adoption fees: $300-$1,000
Contact Info:

Image Credit:
Photo credits for the two photos labeled Bonnie are just Bluebonnet Equine Humane Society, Spencer Williams
Getting in touch: VoyageHouston is built on recommendations from the community; it's how we uncover hidden gems, so if you know someone who deserves recognition please let us know here.