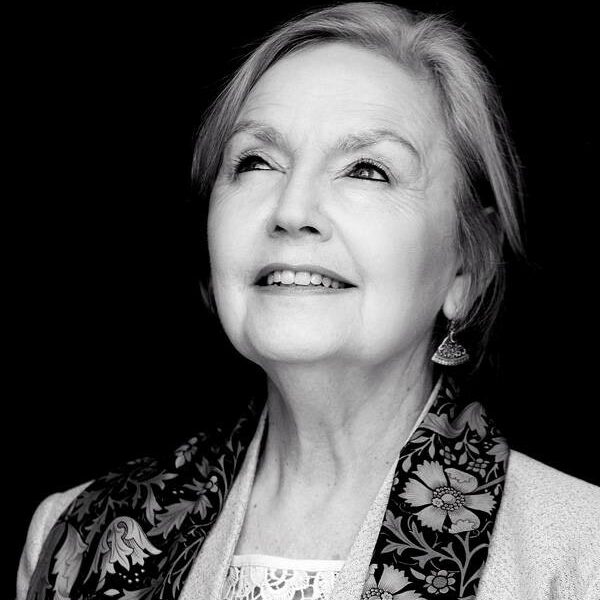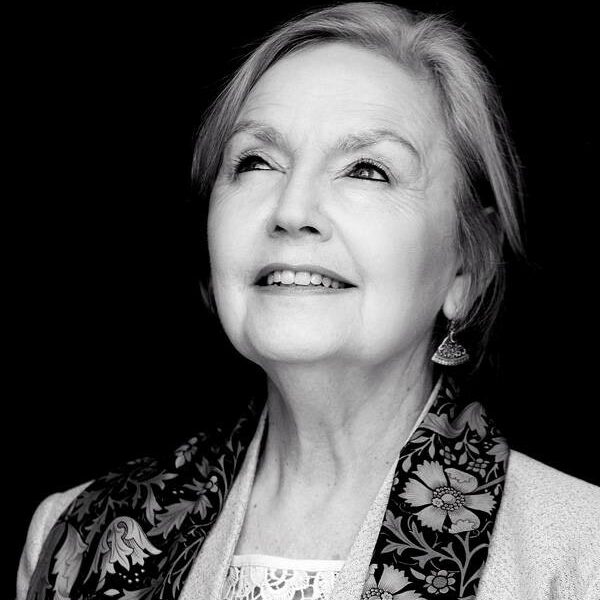 Today we'd like to introduce you to Robin Davidson.
Hi Robin, please kick things off for us with an introduction to yourself and your story.
I came to poetry first, through the visual arts, and later through reading lyric poems. My mother was a painter, and I had aspirations of becoming a painter myself. But in our early shared life, my husband and I had very little money, and paints, brushes, canvases are expensive—and then when our son was born, I was working and a nursing mom, and there was very little time for any sustained art project. There was also very little time for sustained reading—so I turned to poetry: brief readings that, for me, became a salvation from dailiness. I could get through a short lyric poem or two between feedings and all the other joys and tasks of motherhood. And then I began to remember that as an adolescent too, I had been drawn to poetry and tried writing a bit then, particularly once my father, an attorney, told me I should never write down anything I didn't want someone else to read. Good advice from an attorney, but advice that likely prompted rebellion in a teenager. It wasn't until I took a class with Canadian poet David Wevill at UT-Austin that I fell in love with lyric verse. I'd listen to Wevill—seated on the desk of a large, windowed classroom that looked out on oak trees, as he smoked and read Pound, Eliot, Williams, and more, aloud to us. I began scribblings of my own at that time in response to those poems–just notebook entries, nothing wholly formed—and for nearly a decade, poetry ended for me. (I found some of these old notebooks recently in cleaning out an old army trunk that belonged to my mother.) And then, as a young mother with a baby in a tiny apartment and no paints or brushes or free time, I had the great fortune of a generous husband who introduced me to Dr. Archibald Henderson, his Shakespeare professor at the University of Houston—a fantastic teacher who, in turn, introduced me to poet Stanley Plumly who, with Cynthia McDonald and Donald Barthelme, were in the process of developing the UH Creative Writing program. I signed up for Stan's community creative writing workshop in the evenings that fall, and that class and subsequent studies with Stan, and then graduate study with the brilliant poets Edward Hirsch and Adam Zagajewski changed my life. I've since come to know and study with beloved poet Carolyn Forché, and she too has made all the difference in my vision for what is possible in the crafting of poems. Poetry has also come alive for me in my teaching with the University of Houston-Downtown's Department of English and my amazing students there, in my role as Houston Poet Laureate under the leadership of Mayors Annise Parker and Sylvester Turner from 2015 through 2017, and in my work as a literary translator, translating the poems of Ewa Lipska from the Polish into English, with my friend and colleague, Ewa Nowakowska, whom Lipska introduced me to during my Fulbright year teaching for the Jagiellonian University in Kraków, Poland. Like my beloved family, poetry has brought so much sustained joy into my life. All the arts are transformative–literature, music, the visual arts, dance. In my case, it's a combination of the musicality of language with vibrant images and with ideas (philosophy and history) that makes poetry the particular art form that I find most thrilling and healing.
We all face challenges, but looking back would you describe it as a relatively smooth road?
There have been PLENTY of obstacles and challenges in my life, and enormous losses too.
BUT at present, as I near 70, those aren't what I choose to remember. I am simply "counting my blessings," as my dad would say, for each day I have now–with my beloved husband, my children, and my grandchildren–and with all art forms, poetry, music, painting, AND gardening–oh how I love flowers. Gardens are sacred places–where beauties, both planned and accidental, can thrive side by side, an earthly sanctuary. I say, forget the negative stuff–it will kill you. Choose happiness whenever you can.
(And for the losses of those I have loved, well, I do my best to keep them alive in joyful memory–and talk with them–an inner dialog not so unlike poetry or prayer.)
Thanks – so what else should our readers know about your work and what you're currently focused on?
BOOKS
Mrs. Schmetterling (poems), Boston, MA: Arrowsmith Press, December 2021. ISBN 9781737615637
Droga pani Schubert / Dear Ms. Schubert: Poems by Ewa Lipska, translated from the Polish by Robin Davidson and Ewa Elżbieta Nowakowska, with a foreword by Polish poet and essayist, Adam Zagajewski and edited by Peter Cole, Rosanna Warren, and Richard Sieburth. Princeton, NJ: Princeton UP, Lockert Library of Poetry in Translation, January 2021. ISBN 9780691207490
Houston's Favorite Poems: A Houston Poet Laureate Project Anthology, (Editor) Calypso Editions, January 2018. ISBN 9781944593056
Luminous Other (poems), Ashland, OH: Ashland Poetry Press, October 2013. ISBN 9780912592756
The New Century: Poems by Ewa Lipska, translated from the Polish with Ewa Elżbieta Nowakowska. Evanston, IL: Northwestern UP, 2009. ISBN 9780810126336
CHAPBOOKS
City that Ripens on the Tree of the World (poems), Calypso Editions, July 2013. ISBN 9780988790308
Kneeling in the Dojo (poems), Finishing Line Press, May 2013. ISBN 978622293094
How do you define success?
Our life in this world is brief, much shorter than we first understand–even if we have the great good fortune of living into old age. That said, I believe that true success is first, finding meaningful work in our lives, and simultaneously, living each day to the best of our ability in the presence of love. And love and meaningful work take many and varied forms.
I also believe in arts activism. If one finds meaning in becoming an artist, then I believe it's our responsibility to direct our engagement in that art form toward a greater good in whatever way we can. Art can be life-changing, and one form of power an artist has to help transform our world is to impact the experience of a listener or reader or gazer toward deeper feeling. Feeling that increases our capacity for empathy–with other human beings and ALL living things on this planet. It may sound far too idealistic, but it's true–words, images, music have power to move us. We humans are capable of deep compassion, kindness, and when we exercise that kindness, we discover daily experience to be deeply satisfying. (And I do understand that our world, our lives are filled with suffering and loss and trauma, but love helps. Our days too can be filled with even small joys and kindnesses that help navigate grief, and the suffering of others.)
Contact Info:

Image Credits:
Personal Photo: Pin Lim Mrs. Schmetterling: Cover Design – Ezra Fox, Arrowsmith Press; Cover Image – Sarah Fisher Dear Ms. Schubert: Cover Design – Leslie Flis, Princeton University Press Houston's Favorite Poems: Cover Design – Tony Bonds; Cover Image: Tony Davidson Robin reading for City of Houston Mayor's Office: Tony Davidson
Suggest a Story:
 VoyageHouston is built on recommendations from the community; it's how we uncover hidden gems, so if you or someone you know deserves recognition please let us know 
here.