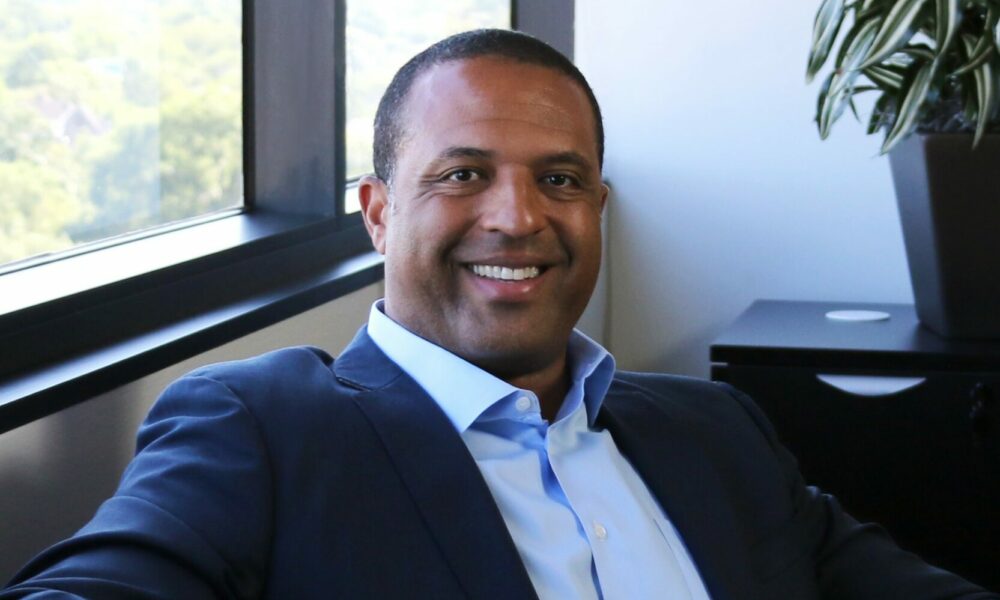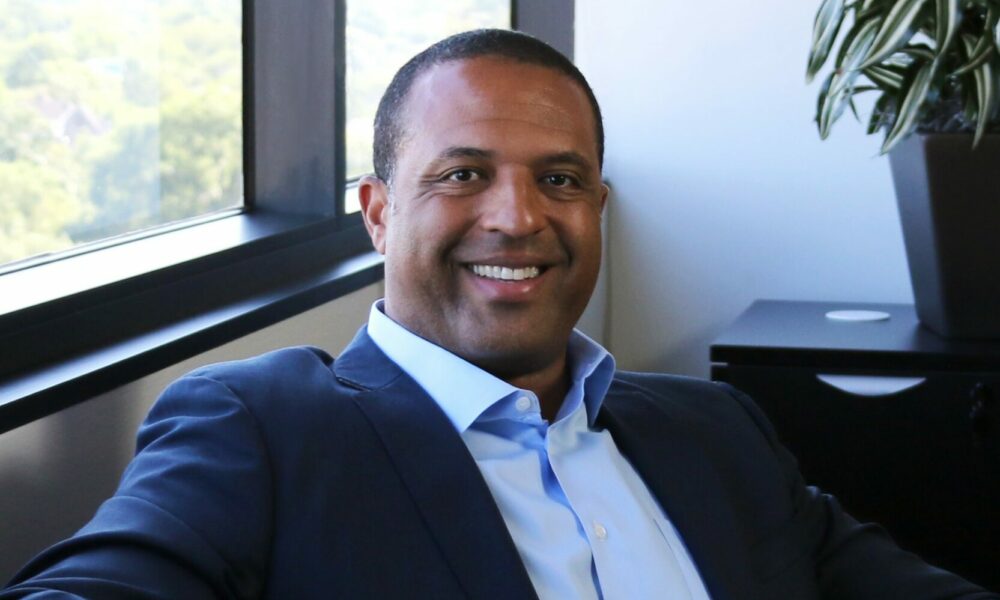 Today we'd like to introduce you to Craig Taylor. Sally Lechin and Craig share the Iapetus Holdings story with us below.
Hi Craig, thanks for sharing your story with us. To start, maybe you can tell our readers some of your backstory.
I grew up in the Venice Beach area of southern California. Before beginning my career, I spent several years as a leader in the United States Navy. As Petty Officer 3rd Class for the Presidential Honor Guard and USS Ticonderoga, I oversaw a platoon of over 50 men and women in duties representing the U.S. Navy at ceremonies for the President of the United States, Chairman Joint Chiefs of Staff, Secretary of the Navy, and the Chief of Naval operations. I received my B.S. in Management from the University of Maryland, a J.D. from Fordham University, and an MBA from the joint Global Executive Program at Columbia University and London Business School.
I am the founder and CEO of Iapetus Holdings, a portfolio of energy service companies and alternative investments. I founded my first company, Atlas Commodities, LLC., in 2006 after leaving a career on Wall Street with leading energy brokerage firms. Identifying the opportunity to expand and grow new business ventures, I leveraged my connections from across the energy value chain to form Atlas Retail Energy in 2012 and Atlas Field Services in 2014, intentionally diversifying the business' service offerings. Today, I drive strategy and build the foundation for continued success for the suite of businesses, a multimillion-dollar portfolio with more than 400 employees across seven U.S. offices and currently undertaking expansion to the United Kingdom.
I have over 20 years of experience in the finance and energy space as a commodities trader for MBF Clearing Corporation, a broker for SCS Commodities Corporation and a mergers and acquisitions attorney with White & Case, LLP in New York. My time managing contracts and creating relationships with multi-national banks, energy companies, and legal experts gave me the foundation needed to build my own ventures.
My entrepreneurial spirit and personal path to my energy and finance career inspired me to give back to the next generation of leaders through the Atlas Scholars program. I cofounded the program in 2012 with the goal of attracting motivated high school students and offering them a summer internship that equips them with the hard and soft skills needed for college preparedness and career readiness. The experience focuses on mentorship, scholarship, and professional exposure through field trips to internationally recognized companies and visits from high-profile executives designed to give students a realistic view into what the corporate world values and how they should prepare at a young age. Completing its eighth year, the program consists of 75 active Scholars, has acceptances from more than 20 unique universities, and regularly works with over 15 corporate partners in the energy and finance sectors. We're always looking for professional role models for our speaker series, supporters, workplace tours and motivated tenth-grade applicants: reach out via AtlasScholars.com if you're interested!
I'm sure you wouldn't say it's been obstacle free, but so far would you say the journey have been a fairly smooth road?
It has been anything but smooth. To say the least, my path has been non-linear is an understatement. I come from a humble background… neither of my parents finished university. When I was on the trading floor and saw these programs for the children of traders, of people in finance that really didn't need that experience and exposure… I thought it would have been really great if I had had that kind of experience. That inspired me to start the non-profit Atlas Scholars. I have had struggles of every kind with my businesses, including legal upsets, financial scares, and personal disappointments, to name a few. I have pivoted my career direction several times, from working at the prestigious law firm to becoming a trader on Wall Street, to moving to Houston to start my own energy brokerage business… even though things were going very well, and I was comfortable. I decided to pursue a combined MBA with two of the world's most rigorous academic institutions that stretched me so far, I even cried at one point. I was deeply overwhelmed by the volume and difficulty of the work, all while running my businesses. But I saw my way through it and excelled– I made the Dean's List several times. I have broken into new areas and reinvented my direction time and time again by applying a problem solving, agile approach to business and keeping a keen focus on excellence. And I always stop to question myself: especially when I feel comfortable, I ask myself, what I should be doing to get where I want to be five years from now. I recently found my personal health and fitness had been sacrificed in lieu of my professional life. Therefore, I decided to prepare for a triathlon over the period of five months. I finished it under three hours, which I can say I am proud of. I always look for areas of improvement and act on them.
Thanks for sharing that. So, maybe next you can tell us a bit more about your business?
Iapetus Holdings LLC is a privately held portfolio company with a suite of energy services businesses and alternative investments. Headquartered in Houston, Texas, Iapetus brings an entrepreneurial, forward-thinking approach and a deep bench of experienced individuals with diverse backgrounds in finance, energy, safety, HR, communications, risk management and various other spectrums. With a structure in place to support the operating companies strategically and efficiently, Iapetus provides the shared service support to Atlas Retail Energy, Atlas Field Services, Atlas Commodities, Gold Coast Utility Specialists, and Soaring Eagle Technologies in the areas of legal, human resources, marketing, accounting, and operational management. Our model brings a rigorous evaluation of business performance and quantifiable accountability to appropriately determine and act on adjustments needed to ensure success and excellence. The nimble but hard-working teams bring extraordinary value to each component of the business and collaborate to provide best-in-class solutions and recommendations for our varying clients. We are proud of the services we provide to all our clients, as a trusted provider of infrastructure services, energy brokerage services, safety and environmental services and energy procurement advisory. We strengthen utility and energy companies by reducing risk in a safe and cost-efficient way. Our team of industry experts solves needs with an agile and innovative approach, ultimately protecting people, infrastructure, and the environment. We are known for being problem solvers and always doing the right thing. We stand strong thanks to our values of integrity/transparency, excellence, agility/innovation, safety, and respect. We are a nimble, forward-thinking organization that creatively strategizes to solve and prevent problems. We do it right the first time. Long-term, holistic problem-solving is more cost-efficient for our clients. We are proud of our diversity and our 400+ employees across the country, the fact that we're minority and veteran-owned, with 43% diversity in our corporate headquarters. Our strength is in our people and the results we deliver time and time again. We hold the vision of creating a legacy of excellence, economic growth, value, and productivity in the businesses and employees we invest in through paramount service, innovation, efficiency, and thought leadership.
What would you say have been one of the most important lessons you've learned?
Looking back, I realize I have learned many lessons. It's valuable to reflect on how I've overcome prior challenges along the way. Growing a business from the ground up is not easy. I have built seven business and counting, all with no outside funding. It requires a ton of grit, financial discipline, and emotional temperament. One of the most valuable lessons I have learned is about sacrifices. I have a strong belief that anyone can achieve absolutely anything they desire, depending on what they're willing to sacrifice. I've learned to NEVER QUIT. Stay in the fight! I look back to what I came from – a mixed-race household in the 70s, a lower socioeconomic, single parent home- and I realize that life isn't fair. The sacrifices I've had to make have taught me that not all starting points are equal. However, I recognize that standing around saying "life isn't fair" or "that person is more privileged than me" gets us nowhere. Starting to make sacrifices and doing something about accomplishing your goal is what will get you there. You're going to break some eggs to make an omelet. It's what's taken me to where I am now. I have learned to not be afraid. I have definitely grown in the process, and I know what I am capable of. And I am extremely grateful.
Contact Info:
Suggest a Story:
 VoyageHouston is built on recommendations from the community; it's how we uncover hidden gems, so if you or someone you know deserves recognition please let us know 
here.