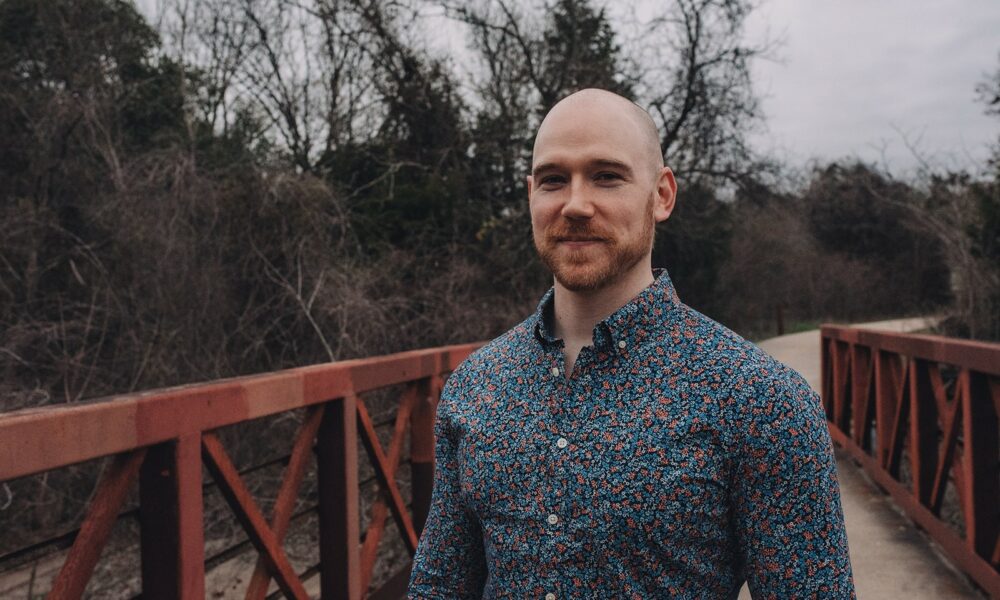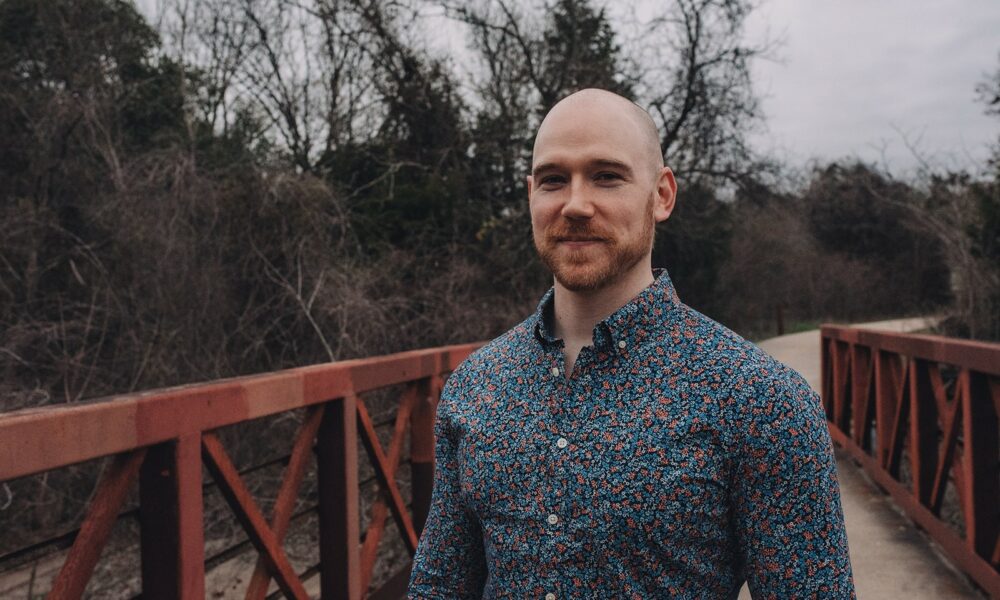 Today we'd like to introduce you to Jared Evans.
Hi Jared, thanks for sharing your story with us. To start, maybe you can tell our readers some of your backstory.
When I was 16, I decided to finally take up the practice of martial arts. Like most kids my age, I thought ninjas were super cool, so why not become one? I started practicing on my own, and at 17, I joined a local karate school in my small town in upstate New York, and after a few years, I earned my black belt. I never thought at this point I would one day be a fitness coach, but life has many surprises in store for us.
The training was tough, but it instilled in me the value of hard work and also how training the body could improve your physical abilities. I studied from books that I could find on how to strengthen my body for the martial arts. But it wasn't enough, l wanted to learn more and keep pushing my limits.
After high school, I studied graphic design at a two year school, but it proved to be a dead end for me. I was too interested in martial arts and learning more about the human body, but I hadn't put the pieces together yet on how to make this into a career.
With the help of my dad, I enlisted in the US Air Force, for a four-year contract on active duty. There is no easy way to say it, these were the toughest four years of my life, but I will never, ever, regret them. They made me so much stronger mentally, and I needed that experience to grow as a person and see who I really was.
After the Air Force, I returned to my small town, not sure what I was going to do. I started working as a carpenter laborer and I loved the physical work but it didn't seem like a good long term plan. I also went back to my old karate school and I took it over from my instructor to run as my own business. This went on for about a year and a half when I decided I had to study the body in a formal setting and make coaching my career.
I attended Ithaca College and earned my bachelor's degree in exercise science, which gave me the foundation I needed to really understand proper training principles. I learned about physiology, anatomy, nutrition, biomechanics and more. While I was there I was also able to learn a great deal through internships. I worked with D1 College athletes in Syracuse NY, was an assistant strength coach to my own college swim team, worked in cardiac rehab, shadowed physical therapists and worked part time in the school's wellness facility.
All of this practical knowledge led me to several different training jobs after graduation where I could further hone my skills as a coach, getting to work with hundreds of clients. I still work with clients in person, but I knew I could help more people if I had a better way.
And that thought, was the beginning of Everything But The Gym.
I'm sure you wouldn't say it's been obstacle free, but so far would you say the journey have been a fairly smooth road?
It definitely has not been smooth, but that is probably for the best. As much as I want things to be easy, I recognize the benefits of going through difficult things, of having to problem solve, and the positive changes this creates in our character.
One of the main reasons for my struggles was not being true to myself until I was into my mid 20's. What drove me into the martial arts and ultimately fitness, was the struggles I had in middle school of being bullied. I won't bore you with the details, but it left a mark on me. I sought out the knowledge and skill to protect myself through learning to fight, as well as wanting to build a stronger body through exercise.
Although I did start to feel more confident as a teenager, I still had scars. I still wasn't truly myself, because I was afraid of what other people would think about me. I didn't want to feel like I did as a kid, being bullied.
I guess you could say I was a people pleaser. I wanted people to like me, so my thinking was easy to influence in some ways by those I trusted and loved. I think this was part of why I tried so many different things in terms of jobs. I tried things because of what other people thought, instead of what I thought myself. But this ultimately helped me because the more I experienced, the more it solidified what I didn't want and who I really was.
We've been impressed with Everything But The Gym, but for folks who might not be as familiar, what can you share with them about what you do and what sets you apart from others?
My business is about helping people make health and fitness fit their lifestyle. There are tons of workout programs out there but having a custom fit program that fits your needs and goals is a bit trickier. I want to help people find fun, sustainable ways of getting into amazing overall condition so they can do cool stuff.
I don't just want you to look good and perform well in the gym, I want you to be able to use it in the real world. That means being able to take up a sport or hobby you've always wanted to do but didn't think you could. Or being strong and confident enough to reach professional or personal goals. But I also want people to be able to move well for their whole life, without pain and injury. And since my business is based online, I can work with people anywhere in the country.
Since I have gone into online training, it has been an awesome experience. I took my 15+ years of in-person experience and created systems and processes that I could use with people remotely to give them affordable and flexible options for fitness. Getting to this point took a lot of work and it wasn't easy. Through the years of in-person experience, I learned how to anticipate client needs and create a unique program for them. Transferring this skill online meant building a system from the ground up, but now that it is finished it has proven to be extremely effective.
I'm always working on my craft, I don't ever plan to stop learning or refining what I do. I love to read about training, take courses, get new certifications in areas that interest me, and then take the useful information and pass it on to my clients. It is a slow process, because you have to be systematic to really understand what works and what doesn't. It's called exercise science after all. Business is the same way, you have to track your efforts and make sure you account for everything you do.
There are so many gimmicks in the fitness world, and it makes people jaded, filled with distrust. But I believe we need good trainers and coaches to inspire and lead people back to health. I want to be a part of changing the landscape away from shortcuts, crash diets, and trendy gadgets towards preventative health management. We can do that through better understanding of how to take care of our bodies, connecting with our inner kid who wants to move and play, and learning to love the journey. I want to help guide and educate people on how to do that.
Are there any important lessons you've learned that you can share with us?
That is a really hard question. I have a hard time giving favorites or bests in any category. But here's one, be true to yourself. We only have one life, and it's up to us to decide what to do with it. Do what makes your heart happy. Easy to say, and you've probably heard it before. But when you really do it, it will change everything. It isn't going to be easy in most cases, it wasn't for me. But following this advice has lead me to where I am now, and my life is honestly the best it ever has been. And it's because I am living my truth.
Contact Info:
Suggest a Story:
 VoyageHouston is built on recommendations from the community; it's how we uncover hidden gems, so if you or someone you know deserves recognition please let us know 
here.