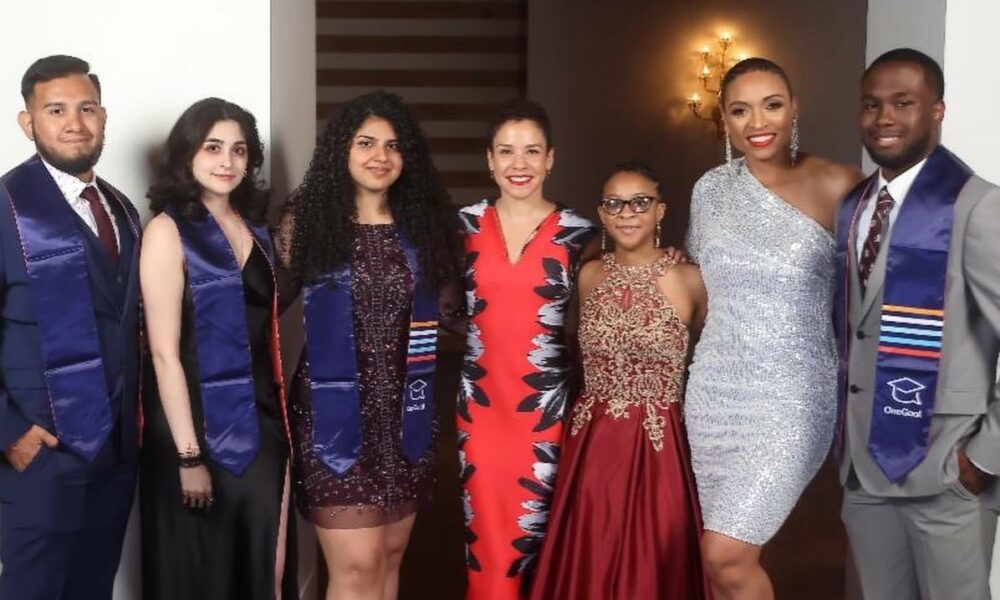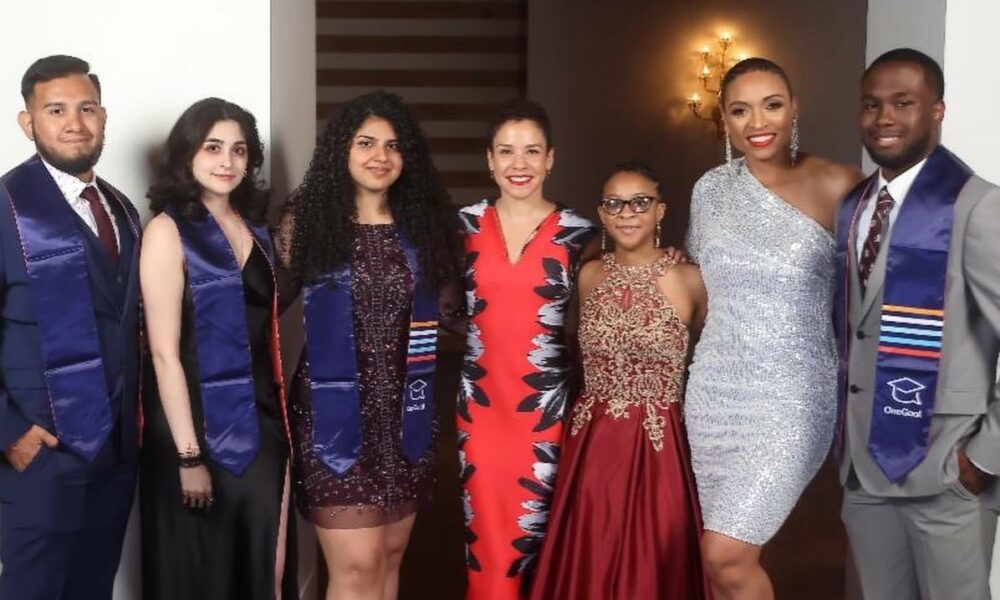 Today we'd like to introduce you to Patty Williams Downs. Them and their team share their story with us below:
Patty Williams-Downs is a transformative enterprise leader, executive coach, and entrepreneur who supports people and organizations bring to their bold missions and visions to life. She's a former Division I student-athlete who earned a bachelor's degree at Fordham University and a graduate degree from George Washington University. Patty began her professional career as a Teach For America corps member, followed by several positions aimed at advancing systems-level change in organizations like YES Prep and KIPP Houston. Patty is the Founder and CEO of BreakingBounds. BreakingBounds is an executive coaching firm that supports executives in breaking the boundaries of their sector.
Patty is a Houston Business Journal 40 Under 40 honoree, currently serving as a turnaround Executive Director at OneGoal Houston, one of the fastest growing, effective education nonprofits in the city of Houston. Patty is leading by transforming the region's vision, assets, and scale to deliver high-quality results for thousands of kids and families across Houston.
Patty enjoys spending time with her family. She's a proud mother of three children: Joshua, Zoe and Zara and a proud wife of her husband, Tony.
Alright, so let's dig a little deeper into the story – has it been an easy path overall and if not, what were the challenges you've had to overcome?
My career path wasn't smooth. I didn't expect it to be and it lived up to that expectation. I made a ton of mistakes. Here's one of the greatest professional mistakes I made and what I learned from it.
"If you've come to help me, you're wasting your time. But if you've come because your liberation is bound up with mine, then let us work together." Lilla Watson spoke these words in 1985 at the United Nations Women's Conference in Nairobi. Lilla was an Aboriginal Elder and activist. She used these words to challenge people to recognize that working to end oppression is not charity work, it's justice work.
Early in our region's turnaround work at OneGoal Houston, I thought I was helping people. I'd transitioned to OneGoal with a host of leadership training and experience from one of the nation's highest performing Charter Management Organizations, YES Prep Public Schools. I thought my goal was to help people see the path towards excellence. This leadership posture positioned me as a savior and a hierarchical detached boss, not a servant and humble leader. Yes, we had a lot of work to do, but it was my work to do as well, not just our team's. I didn't need to humble myself to see this, the work humbled me. Early on, I'd set the vision, metaphorically start running, look back, and see no one running with me. We were further behind than when we started. I was failing my team and our mission. Why did I choose this route? Because I hadn't built a tool kit for self and social awareness. I wanted everyone to process changes the way I do, which is to understand the challenges and move quickly past them. Besides, I'm the kid that moved more than 18 times by the time I was 18 years old. Change for me meant hear about it, pack your bags and get to your new school and start learning. There wasn't time to feel and reflect, only time to act. It's a survival mechanism that has brought me this far but wouldn't take me to the next level of my leadership.
So I sought help and changed my posture. Instead of "imparting wisdom," I listened to my teammates, our students, our donors, our board, our parents, and our school partners. I spent months listening, synthesizing, building, reflecting back, then acting with my team, not by myself. According to the Center for Creative Leadership, inclusive leaders are individuals who are aware of their own biases and actively seek out and consider different perspectives to inform their decision-making and collaborate more effectively with others.
What I learned in this season of my leadership is that we are bound by each other, not here to simply help each other. Our liberation and freedom are inextricably connected to each other.
As a result of this experience, I frequently and humbly seek multiple perspectives when making decisions. I build coalitions to move the work further faster versus going at it alone. I publicly share my learning with my teammates and reflect a path forward that was created and shaped by many, not a few.
I once heard a quote, "Diversity is inviting people to the party. Inclusion is asking them to dance." For the past 3 years, the Houston region has maintained some of the highest culture ratings in the organization. We've been dancing.
Appreciate you sharing that. What should we know about OneGoal Houston ?
In today's economy, a postsecondary credential is a requirement to achieve social mobility. Yet, only 22% of students in low-income communities earn a postsecondary degree compared to 67% of students from affluent neighborhoods. In Houston alone, less than one in four 8th graders will earn a postsecondary credential by the time they are 25 years old. As a result, hundreds of thousands of young people from low-income neighborhoods transition to adulthood without the skills, experiences, and credentials needed to build careers and lives of their choosing. This is not for lack of ambition or talent but for lack of opportunity.
Since 2013, OneGoal-Houston has been working to close the degree divide so that our city benefits from a growing population of skilled workers and leaders. We are lighting a path to postsecondary attainment and success for all students, including those who might not otherwise consider furthering their education after high school. OneGoal leverages a classroom teacher's expertise and relationship building in a credit-bearing class during the school day. This model makes postsecondary planning an integral part of the high school experience. Teachers build community and trust with groups of students who can support one another along their postsecondary journeys leading to higher college enrollment and graduation rates. Our student profile is what makes us extremely unique. OneGoal supports the academic middle 50% of students who are often overlooked by other programs but still have tremendous potential when given the opportunity.
Rising to Meet the Need: The Program and the OneGoal Solution
We use a tech-enabled flexible model to support students of color (96%) from low-income households (91%) across three transformative years bridging support from high school through the first year of students' postsecondary pathways.
● Year One (Junior)
In this critical year, we support students in cohort sizes of 20-25 to help them explore their personal identity, professional aspirations, and postsecondary pathways. Our team helps students enhance their academic profile (GPA, SAT/ACT) and create a "best fit" list of potential postsecondary options anchored in quality enrollment components such as personal fit, financial fit, academic fit, and college support opportunities.
● Year Two (Senior)
During their senior year of high school, students receive ongoing support to revise best-fit lists, complete 3+ applications to postsecondary pathways, apply for financial aid and scholarships, and begin the steps to enroll in their chosen postsecondary pathway.
● Year Three (Summer + Freshman Year)
OneGoal continues to support students for one full year following their high school graduation. Students leverage OneGoal summer supports and are guided to attend orientation, start classes and keep in touch with OneGoal supporters to discuss action plans to successfully navigate courses, on-campus relations, mental health, and renew financial aid applications.
Our results speak to the power of the model. Our students are enrolling at a rate that outpaces their national peers from low-income communities. OneGoal is committed to delivering a scalable solution that meets the depth & breadth of the problem.
We are obsessed with data at OneGoal, which informs everything that we do for our students. We use systems such as Salesforce, Canvas, and teacher/student surveys to track progress to goal, ensuring that we stay the course towards our annual key performance indicators (KPIs) listed below.
We know that young people in Houston are capable and deserving of the opportunities that come with a successful postsecondary path. Our long-term goal is to see at least 50% of our Fellows on a path to postsecondary completion with the long-term goal that our high school class of 2028 will graduate from postsecondary at 2x the national average of students from low-income and minority communities.
We are dedicated to deepening our impact to ensure that every student has equitable access to the resources that make it possible to succeed. We humbly invite you to invest in our vision that every young person will have an equitable opportunity to achieve their greatest postsecondary aspirations. Graduation. Period.
Can you tell us more about what you were like growing up?
Oh my gosh. Every stage was different, but there were some commonalities. I was gregarious, very ambitious, brave, bold, and super athletic. I excelled academically and athletically in high school, earning a full basketball scholarship to a selective collegiate institution: Fordham University. Acquiring a postsecondary degree was a game changer for me. It catapulted me into my future.
Another part of my identity that shaped who I am is that I'm the child of a Jamaican immigrant, and grew up in a set of conditions classified as an underserved community. My father migrated to the United States when he was in elementary school. My paternal grandmother worked and lived at a YMCA for years and lived with a friend on the weekends. Grit, belief, and perseverance can't begin to capture who she was in this time of her life. My mother, native to East Orange, New Jersey, raised us. She is amazing. And unfortunately, she lived within conditions that didn't allow her access to a standard of living that would support her family. We struggled a lot. Our family was strong, and our community was challenged. It was riddled with crime and demise. Yet we still experienced deep love, care, and a community of resourceful people who supported us. People often invested more in our dreams than their own. Understanding  this duality and living in its complexity shaped my experience "growing up." I grew frustrated with my surroundings while falling in deep connection with its origins of love and support. Showing up for the task and for a greater cause were all a part of my upbringing. The first place I learned what leadership and community were was from my family and my roots in East Orange, New Jersey.
How can the Houston business and philanthropic community partner with OneGoal to increase the number of young people completing a postsecondary degree or credential?
A $1,000-$5,000 gift helps us serve between 1-5 low-income students. The average cost per student to receive the OneGoal curriculum is currently around $860 per year.
A $10,000 gift enables OneGoal-Houston to recruit and train one Program Director (teacher) to deliver our robust curriculum to a class of students.

A $25,000 gift allows OneGoal to service a class of 25-30 students with our innovative postsecondary access and success curriculum for one year, including the training and support for their Program Director (teacher).

A $50,000 gift allows OneGoal to expand programming to more than one high school in Houston which requires robust support and resources. Investments at this level allow OneGoal to work closely with district and community leaders to expand our reach.

A $100,000 gift allows us to help support a OneGoal Program Director (teacher) for all three years of the program including: initial teacher recruitment and training, customized expert coaching through the program and curriculum and support with their cohort of students.
Contact Info: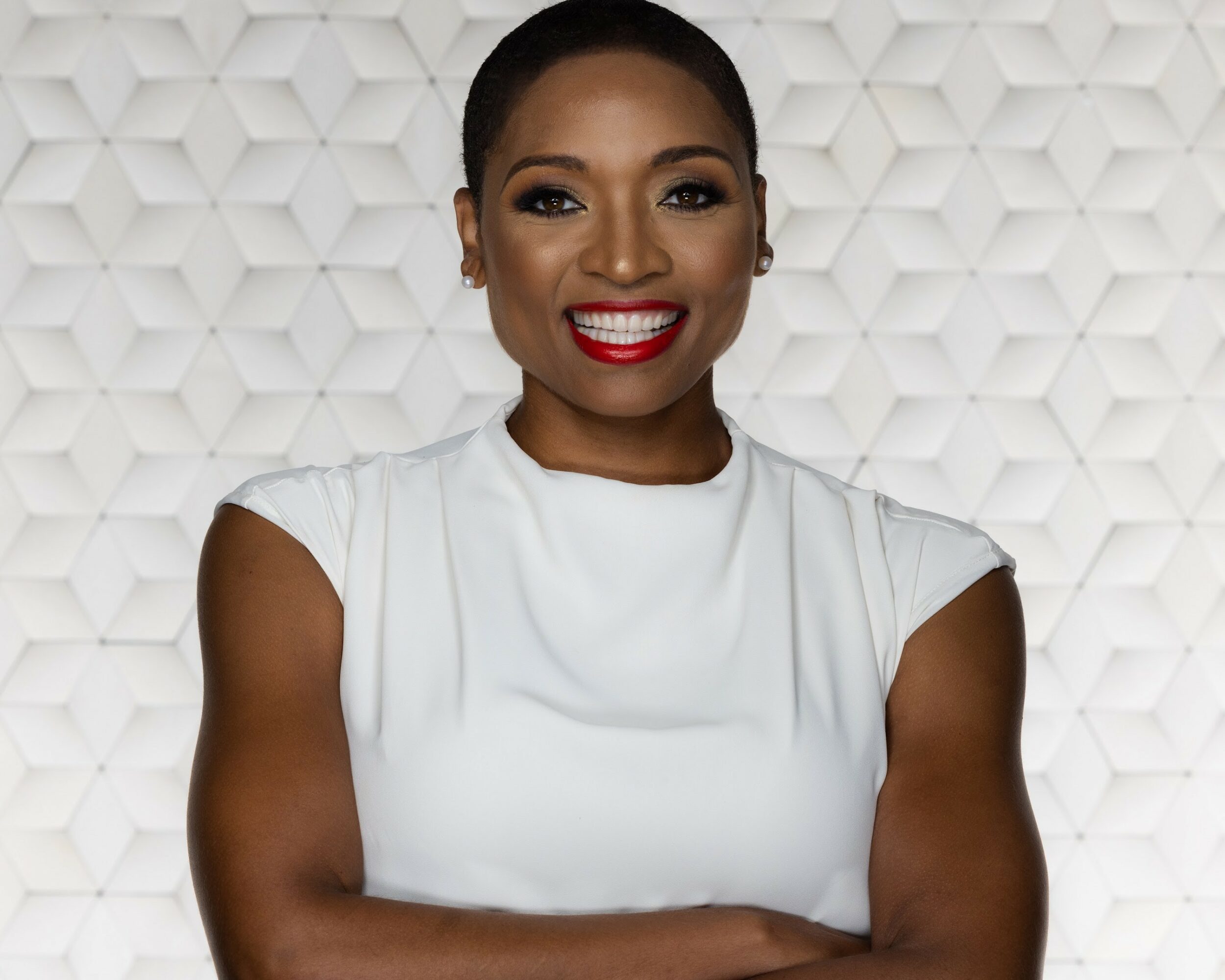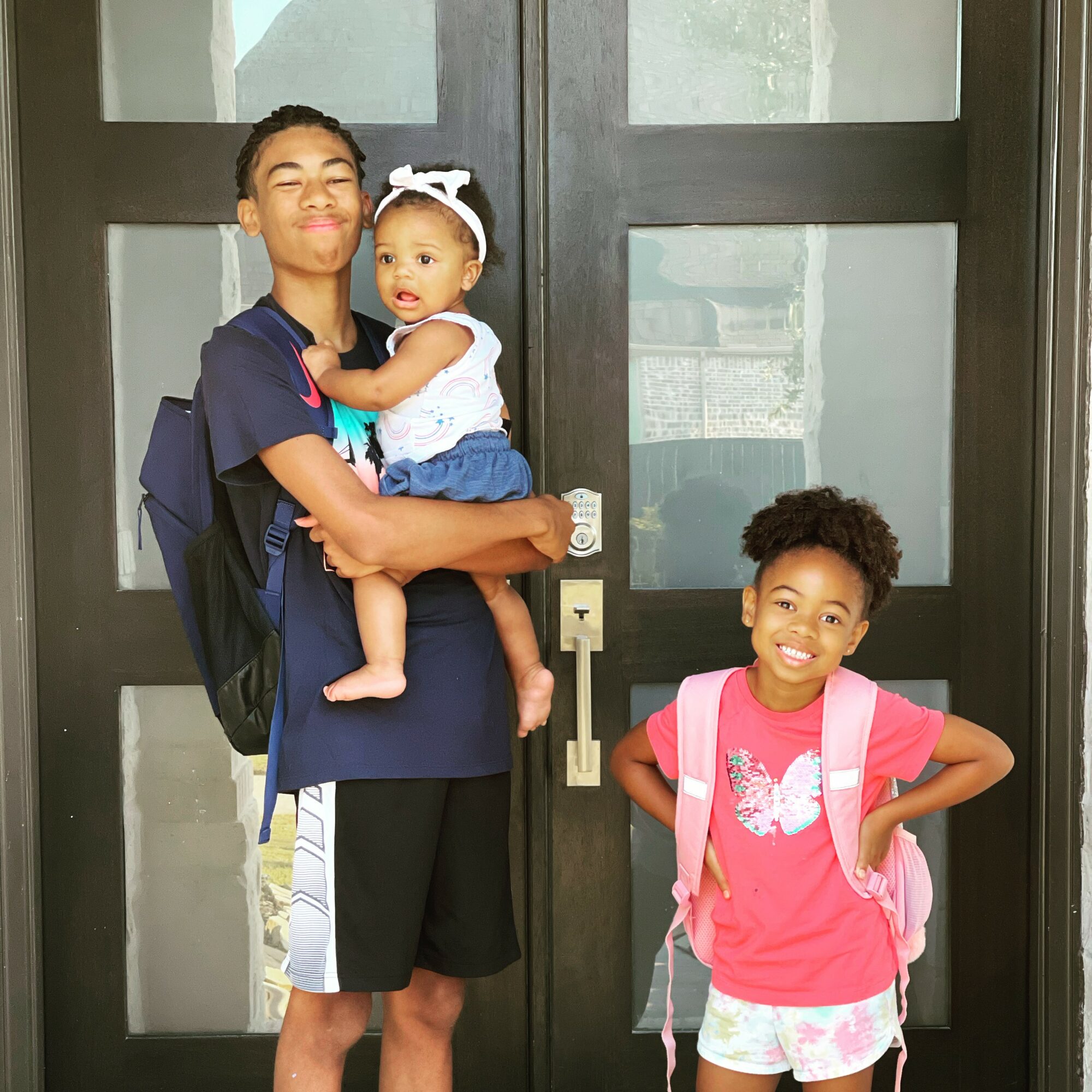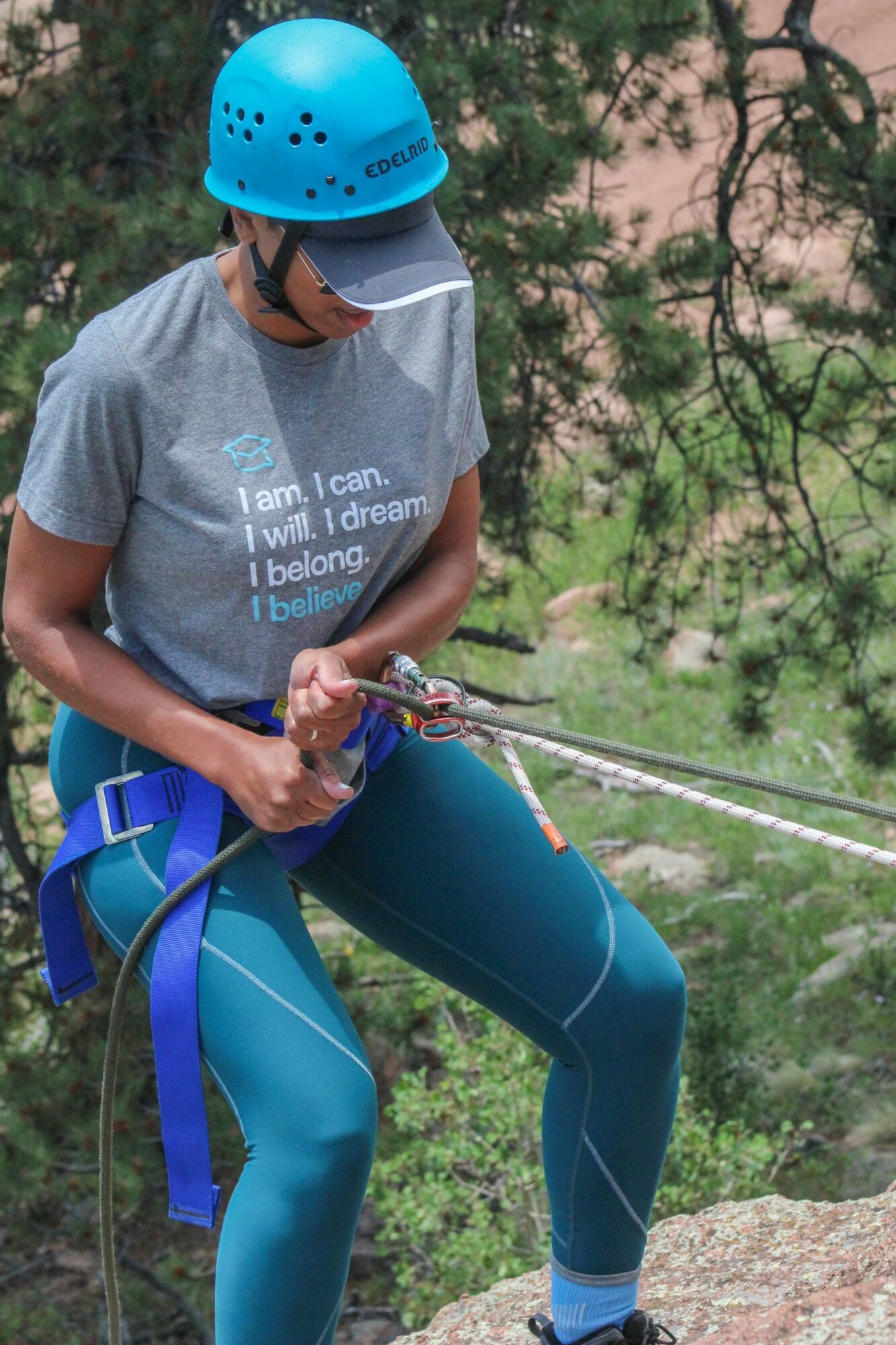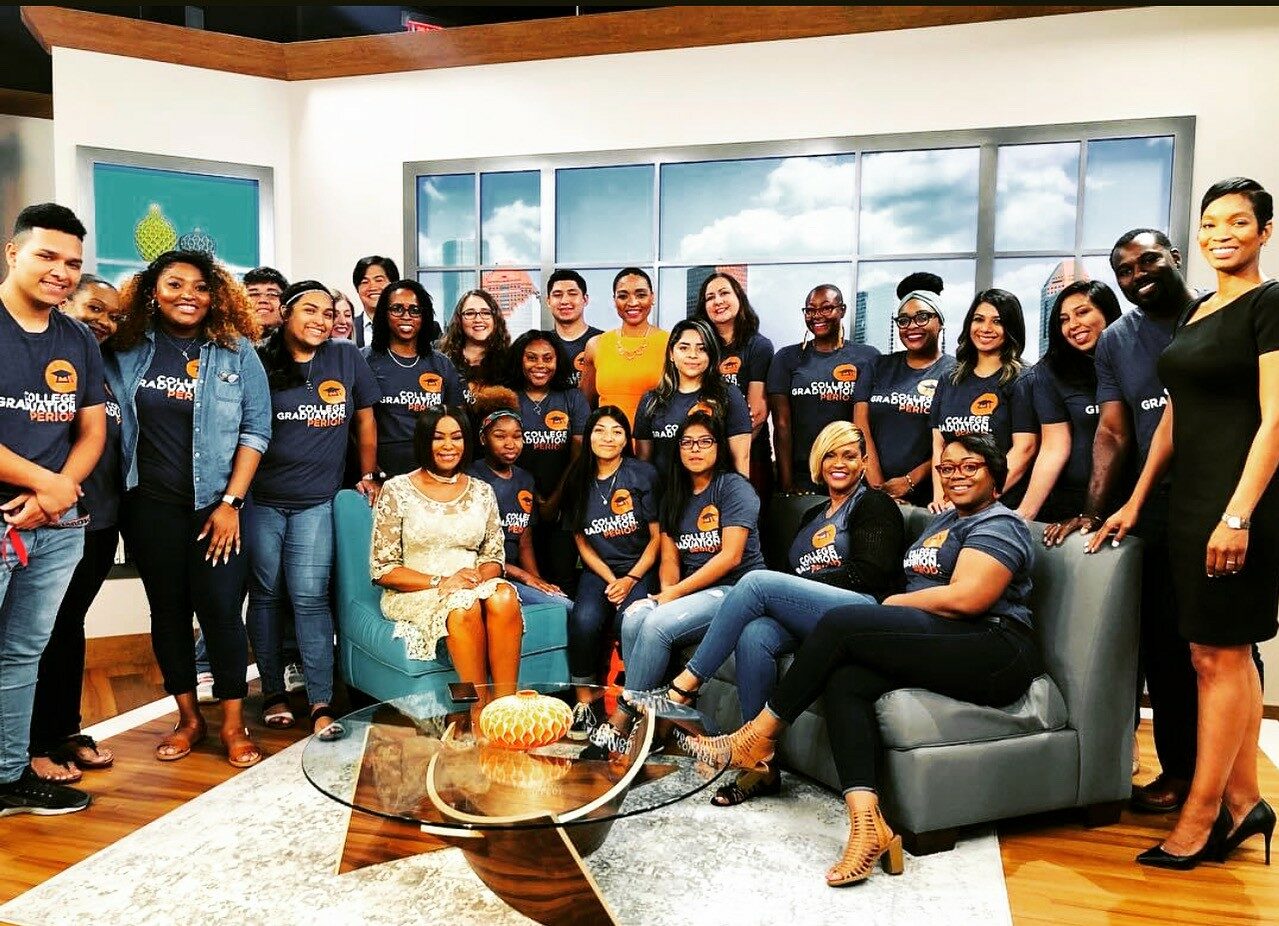 Image Credits
Headshot photo credit | https://www.instagram.com/harleygarrettmedia/
Suggest a Story:
 VoyageHouston is built on recommendations from the community; it's how we uncover hidden gems, so if you or someone you know deserves recognition please let us know 
here.