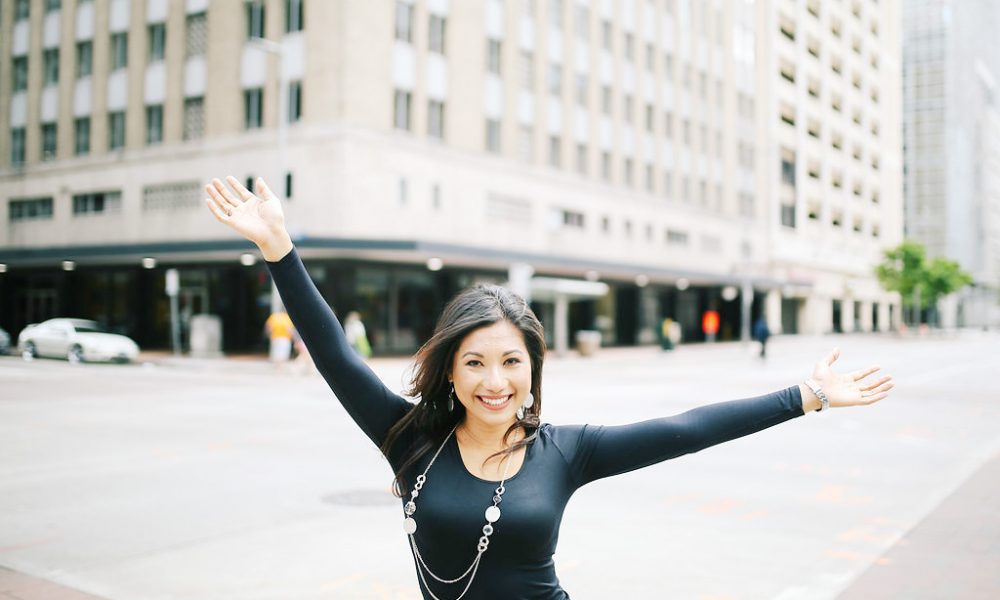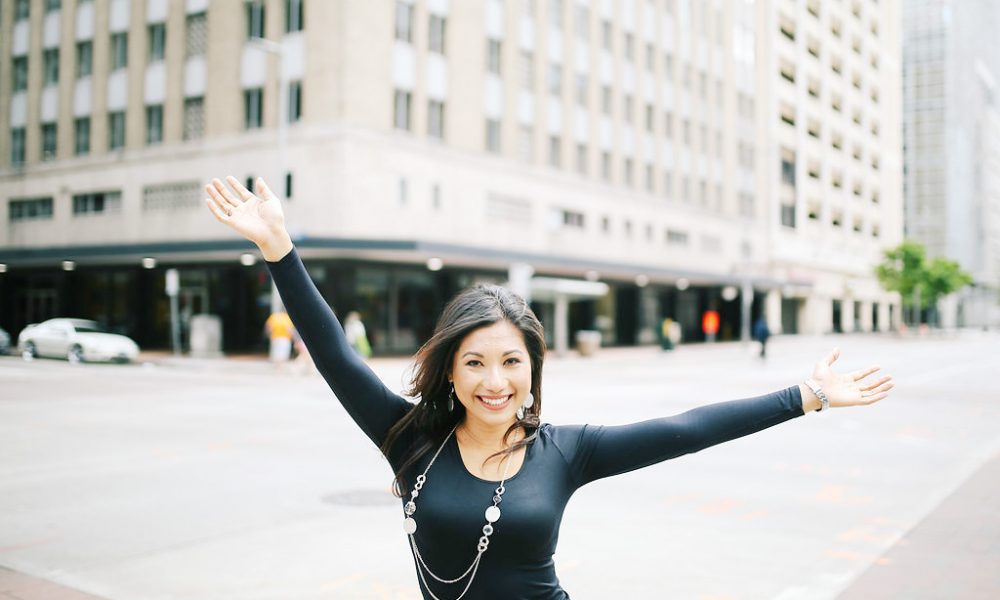 Today we'd like to introduce you to Edna Harding.
Edna, can you briefly walk us through your story – how you started and how you got to where you are today.
My boss looks at me and tells me, "Today is not a good day. It is your last day and we need you to sign these papers, and hand in all your company equipment. Please pack your things and you are not allowed to speak to anyone."
My heart sunk. I asked, "was it my performance?" The owner replied, "no, you did everything we told you to do." I asked, "I don't understand? Why am I getting let go if I delivered my part?" He replies, "quite frankly, we can't afford you." My boss adds, "We're not a fortune 500 company, and was a small company, so we just don't have the budget to pay you." You see, about a year and a half before, I was promoted to a Director of New Business Development. I was tasked to create and implement sales and marketing strategies that would increase our revenue, grow our market share, and put our brand on the map. I was first hired as a National Sales Rep for a new product for North America. I was able to get in the doors with well-known companies such as Walt Disney World, U.S. Steel, Delta, Caterpillar, MGM, BP, American Electric Power, and the list goes on. So, they thought it would a great idea to use my creative strategies for the company as a whole. I agreed that I would keep the same salary, but will have an opportunity to receive a bonus at the end of that year if we reached our goals.
So, I shared with them my secrets to my success and developed tools that would help our team prospect, grow, and win business. I recruited top quality people with great potential for a very limited budget. I managed the re-branding of the company and revamping of their website, which included all marketing material, pricing template, and proposals. I implemented Keep in Touch and Referral programs for their prospects and existing clientele. We created numerous marketing campaigns to push certain services and products. I created scripts for the inside sales and the sales team as well. We executed fun and effective customer and employee appreciation events to help build relationships as they were known to be reactive versus proactive. I went over everything from onboarding new accounts to dealing with customer complaints.
I live my life according to Ephesians 6:7 which is work as if I was working for the Lord and not for man, so I ensured that I represent excellence and integrity at all times. You can assume that every position I took, I gave my hundred percent. My name or reputation was on the line, so I made certain that no one could say anything negative about me. I knew that in order for things to happen, I had to make an effort, work hard, and be smart.
I had to set myself apart from my peers and competition by understanding the market I was in, knowing my customers and their business, identifying opportunities for improvement, providing solutions, and re-creating additional value throughout the span of my business relationship with them. I spent a lot of my personal time doing research, studying my competition, developing my skill sets, learning from the experts in my field, trying new things, and improving my techniques as time went by.
Deep down, I knew that if I wanted to be successful in my field regardless of what industry I was in, I had to stay relevant. So, imagine how many non-work hours I spent preparing and equipping myself with knowledge, so I can produce results.
I was known for forging great relationships with loyal clients, closing multi-million dollar deals, and getting into major Fortune 500 companies through cold calling. Now, the reason for this is not because I'm the best smooth talker or cheapest or most knowledgeable or have the longest relationships, but because I always do what is right, just, and fair for the other party involved. When I say other parties, I am talking about my bosses, employees, coworkers, customers, vendors, prospects, and employer. Regardless of whether they do the same with me, it did not matter. I never burnt bridges with anyone.
So, when this incident happened, I was very heartbroken. I realized that the true reason behind the "lay -off" was because they did not think I would exceed my goal, and because I did, they decided to keep the money for themselves and not pay me for my efforts. You would think that employers would reward their employees for exceeding the goals that THEY created and honor them instead of penalizing them. You see this was not the first time my compensation structure got changed. Unfortunately, this was the fourth time.
As I was driving home and reflected on how much time, sweat, and tears I invested, I told myself that I would never allow myself to be in that position ever again. I decided to open up my own business and fight back by writing a book that will expose the darkness in the marketplace called The Ugly Side of Sales. I think it is important that people know the truth, for the truth will set you free. Hosea 5:6 says, "My people are destroyed from lack of knowledge"… so, my book is simply that, Knowledge. Plain and Simple. Nothing more, nothing less.
My intention is to stop sugar coating sales and expose what CAN happen behind closed doors.
It doesn't matter if you are working in a small, mid-size, or large organization. I have worked for all types across various industries, and in one form or another, there is some truth behind what I will be sharing. Of course, my goal isn't to bash past employers or businesses, but educate and enlighten business owners, management, and salespeople to do things the right way and still get the results they desire which are ultimately additional revenue to the bottom line. I have interviewed numerous sales reps, management, and business owners during the span of my career, and all have faced similar challenges. I understand that sometimes it is out of their hands because they have shareholders, a board of directors, or partners to answer to, but don't promise butterflies and ice cream to a hard-working employee if you don't intend on keeping it. It ruins the morale and you can loose your most valuable asset all for some extra change, which I might add.. they have "earned."
I wished my story ended there. Unfortunately, I not only dealt with the Ugly Side of Sales but also in the church.
In 2014, I was introduced by my pastor to a group of pastors from Flint, Michigan. They came to my church with the intention of helping us raise funds for our church building and expanding the Kingdom… so I thought. I was convinced to participate in investing close to $400k towards commercial real estate and projects for the country. They said they were going to take the money and put it in a pool of other investors to continue doing things like building transition homes for abused women, building churches, helping the poor, etc. (this was all in their pitch). They asked me to take out loans under my name only, and I didn't even think twice about it. I wired all of that money to their account in good faith that they were going to take the money.
The agreement in my contract was that they were going to make the monthly payments and give me a small percentage every quarter for interest (residual income). I am not going to go to all the details, but they did not make the payments as promised. I was covering $7k+ a month in loans every month after they stopped paying in addition to all my regular expenses like my mortgage, side business expenses, and bills. I was working 70-80 hour weeks to the point that I got burnt out.
I kept believing them when they told me that they were working on it, and that they were selling properties and that they were going to transfer money to my account and pay me back. After all… they were Pastors. It was the same excuse over and over again. Everything that was coming in… was going out.. and it was tough. I remember there were times when I was so tired, heartbroken, angry, worried, stressed, and just speechless with everything that was going on.
Not knowing how to handle all the harassment from the banks, going through a full blown IRS audit for 2014, 2015, and now 2016 because of my dealings with them, going through 3 deaths within 3 months, having to spend the holidays in the ICU, multiple car problems, having to speak to several lawyers and hearing them all say "this is really bad", involving the FBI, etc., I was not sure if I should listen to my body and rest or keep killing myself by working and worrying myself to death. I was hurting inside, especially since I kept it to myself for a while since I could not afford any negative words to add the cherry to my "beautiful" pie. I needed to TRUST HIM and I held on to HIS PROMISES almost every moment I could. I kept reminding HIM of His word.
Well, I found out at the end of March 2017 that I was scammed big time through a mentor and friend after I finally opened up to him on the details of what was going on.
"Plans fail for lack of counsel, but with many advisers, they succeed." – Proverbs 15:22
I decided to take legal action. But every single lawyer told me that I was probably not going to get any of my investment or my savings back. So, here I was, stuck between a rock and hard place. It did not only affect me, but it affected the people I love because I saw it in their eyes… they were hurting for me. Unfortunately, this situation caused me to file a Chapter 7 bankruptcy because the lawyers had advised that this is the only way to put an end to the harassment from the banks. Yes, the "b" word. I was devastated. I paid a hefty price for a lack of wisdom and counsel. I learned a valuable lesson, STEWARDSHIP of the resources HE blesses you with is EXTREMELY IMPORTANT. I realized that I was "casting my pearls" to swine (those who did not value integrity, hard work, and my gifts or talents), and that was my last straw.
This took me to another level of brokenness, weariness, and I started feeling that this was it. I never felt that way before to the point where I was so numb and severely heartbroken. I had no human solution… but somehow I knew deep down that GOD did. And because I trusted HIM since the beginning and even throughout this whole ordeal, I made a conscious decision to NOT give up. His grace, power, strength, and love carried me through. Most importantly, I chose to FORGIVE them and prayed that the Lord would show them mercy and grace. I loved them anyway. And they know it.
I knew that God was going to vindicate me somehow. And He would be responsible to return everything that the enemy has stolen. I have been through a lot in my life, and I am still believing that God has a GREAT PLAN for me. The dreams that He has birth inside of me is not far fetched, because I choose to be relentless in the pursuit of my calling and mission in life no matter what hurdle I face.
Thank God that after months of intense prayer and believing His promises, the Pastor's business was shut down immediately. I am only sharing this to show you that HE WILL avenge those who are HIS. Come to find out there were many people (church members) who were scammed in at least 13 states. These were hard working people and most of them were elderly.
So, I know what you are thinking… Edna!!! Are you kidding me?! Yes, there will be times in our lives when the true us (our spirit, mind, and body) will be pressed so hard through the fire so we can come forth as gold. I remember someone asked me, "if you could go back, would you?" I politely said…" No."
The experiences in my life gave me more motivation to be an Agent of Positive Change. It confirmed to me that there is an ugly side when it comes to business EVEN INSIDE the Church. Greed has taken over what I believe deep down are "good people". But they are blinded by the get cash fast system, that it didn't matter who and what they trample along the way. I want to change that. There are ways to ensure you are profitable, but yet still do the right thing for your clients, partners, employees, vendors, and investors. Yes, ALL sides can win.
I am sure that there are many more situations out there and it is time for people do their part to make a difference in a society that seems to embrace evil and corruption in order to be politically correct. Our acceptance of the status quo is what is causing all the turmoil in the world today. Our children are being exposed to things that I am sure twenty-five or even ten years ago, people will be appalled.
What is happening? Why are we just turning our heads? What ever happened to courage and ethics? I know that there are many of you out there who still believe in doing the right thing for others, and I am hoping that my programs will encourage you to stand up for what is right in the marketplace, regardless of whether or not your job is on the line.
It is our obligation and social responsibility to keep our employees, peers, bosses, and employers accountable, or what else will our children's children look forward to? What are we teaching the next generation? Do we really want to encourage them to cheat their way up the ladder, steal from others hard work, destroy peoples' ambitions and dreams, and kill the work ethic of those who are doing their best to make a significant impact to the company?
So, I made a commitment to spend my time in the trenches partnering with individuals and organizations who are making a positive difference in the seven mountains: economy, government, family, spiritual, media, education, and arts.
So, what is my mission?
Empower Wholeness, Truth, and Freedom in the Marketplace by Helping the Good Guys Win in their business and life!
Has it been a smooth road?
Absolutely not… the biggest struggles were ignorance, lack of good affordable counsel, mental blocks, and lack of support when it came to the dreams and vision that God has put in my heart.
My best advice is to learn from others mistakes and don't wait until you are out of college and have money to start investing in your future. Start young, If I didn't hire my first coach at the age of 19 years old, I wouldn't have accomplished as much as I did. It made a difference to surrounding myself with people who were wiser, more experienced, and those who saw me based on where I was going versus where I was at during that moment. The second thing is read lots of books, I couldn't afford most coaches and mentors when I was younger so I googled the most influential individuals in the world and I read their story and books for inspiration. And lastly. embrace failure and know that if you do not give up, you will soon hit that ONE idea that can change your life forever.
So, as you know, we're impressed with Favor and Wealth – tell our readers more, for example, what you're most proud of as a company and what sets you apart from others.
I am the Growth Strategist for you: If you are an entrepreneur or business leader who wants to partner with someone who truly understands where you are (Egypt), where you want to go (your promise land), and knows how to get there (wisdom, knowledge, and understanding) even through the wilderness (trials, setbacks, and battles)… I'm the One.
If you are looking for innovative ways to differentiate yourselves from your peers by honing in on your niche, creating a plan, and executing a strategy to win and grow in your life or business, I can help.
If you need help motivating you and/or your team and improving performance to exceed your goals, choose me.
I understand… because I have been there. I have been tasked numerous times to set companies and myself apart in a very saturated market where competition is fierce.
My passion is to teach and implement Kingdom principles in the marketplace enabling business owners, management, and professionals to identify their God given gifts and abilities to be effective leaders and accelerate their business. I am well versed in building strategic partnerships through persuasion, negotiation and personal presence.
I have over 16 years of success in B2B Sales, management, operations, project management, recruiting, and marketing roles across various industries. I am a member of the John Maxwell Team, Women Business Enterprise Alliance, and the Rotary Club of Houston. I currently serve as Executive Business Adviser for the Prison Entrepreneurship Program, the Chairman for the Spring Klein Chamber of Commerce, and a Board Member for the Houston Gateway Academy.
Favor and Wealth is an "out of the box" growth and personal development and training firm based in Houston, Texas that works exclusively with Entrepreneurs, Leaders, and Students globally to improve and transform business and personal performance utilizing Edna's innovative Battle to Booming Programs and Kingdom Principles. Our goal is to help improve morale and provide relevant resources/support to equip you and/or your team to succeed in every aspect of their life including the mind, body, spirit, and finances.
One thing we have learned is you can't do everything on your own. You need solid minds to bounce ideas with and help you see things that you can't see, which is why we have strategic partnerships with industry experts and strong key players to ensure you get the RESULTS that you deserve!
The GOOD GUYS we partner with are those we know that have similar values and views when it comes to how we believe we should be conducting business with our clients, both internal and external.
Our Mission
Empower Wholeness, Truth, and Freedom in the Marketplace by Helping the Good Guys Win in their business and life!
Our Vision
Positively transform the world by impacting the marketplace for the better. Our desire is to see all areas of influence truly working together in building a solid foundation for the next generation by instilling HOPE and TRUTH on a daily basis.
Our Passion
Create a better path for the next generation by sharing the truth about the marketplace and equipping them with valuable insight and resources to push them towards excellence and integrity no matter what the status quo. We believe in empowering the next generation to think outside the box, go against the grain at times, and learn how to be independent versus dependent on external assistance. We want to educate the youth not to just be a great employee and climb the corporate ladder, but provide avenues for them to eventually start their own businesses and create multiple streams of income to enable a bright future for them and their family.
Speaking Topics can relate to Overcoming Adversity, Growth Strategies for Businesses and Organizations, Women Empowerment, and Personal and Professional Development for Students or Millennials.
What makes me different?
I get to know you, your challenges, and your audience prior to her speaking session (focus group) and/or coaching session and CUSTOMIZES my talk to your CURRENT NEEDS and GOALS. I do not have a standardized speech/talks I share with the masses. It is DIFFERENT every time (with the exception of MY story). I believe in staying RELEVANT.
I encompass Kingdom (Biblical) Principles in my teachings and sessions to ensure that effective knowledge and practical application is getting released.
I have worked across various industries and can speak from many perspectives (whether if it's from the operations, leadership, business development, financial, client, or a vendor, I will make it apply to you). I keep things SIMPLE, and when I get there, I make it even SIMPLER.
I don't hold back. My candid approach is appealing to most and is a "breath of fresh air." I shine light to the darkness by sharing the TRUTH in the marketplace in order for us to see POSITIVE CHANGE in regards to our families, businesses, communities, country, and ultimately the rest of the world.
What advice would you give to someone at the start of her career?
Know yourself and pursue your passions and dreams. Don't pick a career just for the money… do what you love, and the money will follow.
Get a coach/mentor whether if it is someone you pay or free, take advantage of their experience and wealth of knowledge. Learn from their mistakes. It is not worth the pain or heartache. I made a $500k mistake that cost me everything I worked hard for, remove the pride and know that it's going to be a bumpy road ahead, but its okay, that is just part of life… and as long as you don't give up, the storm will pass.
Pricing:
Estherpreneur Group Mentoring 12 Wks Program (16-20 yrs old young women only) $497 – 15 spots per group
Speaking Fee- $1000+ (special pricing for nonprofits)
Mindshops and Training- $1700+
Individual Coaching- $1800+
Battle to Booming Programs (New Clients Only)- $1000 special offer
Battle to Booming Programs (Existing Clients)- $3200+
Contact Info:

Image Credit:
ReviewIT Magazine, Community Impact Newspaper, The Tao of Self Confidence
Getting in touch: VoyageHouston is built on recommendations from the community; it's how we uncover hidden gems, so if you know someone who deserves recognition please let us know here.