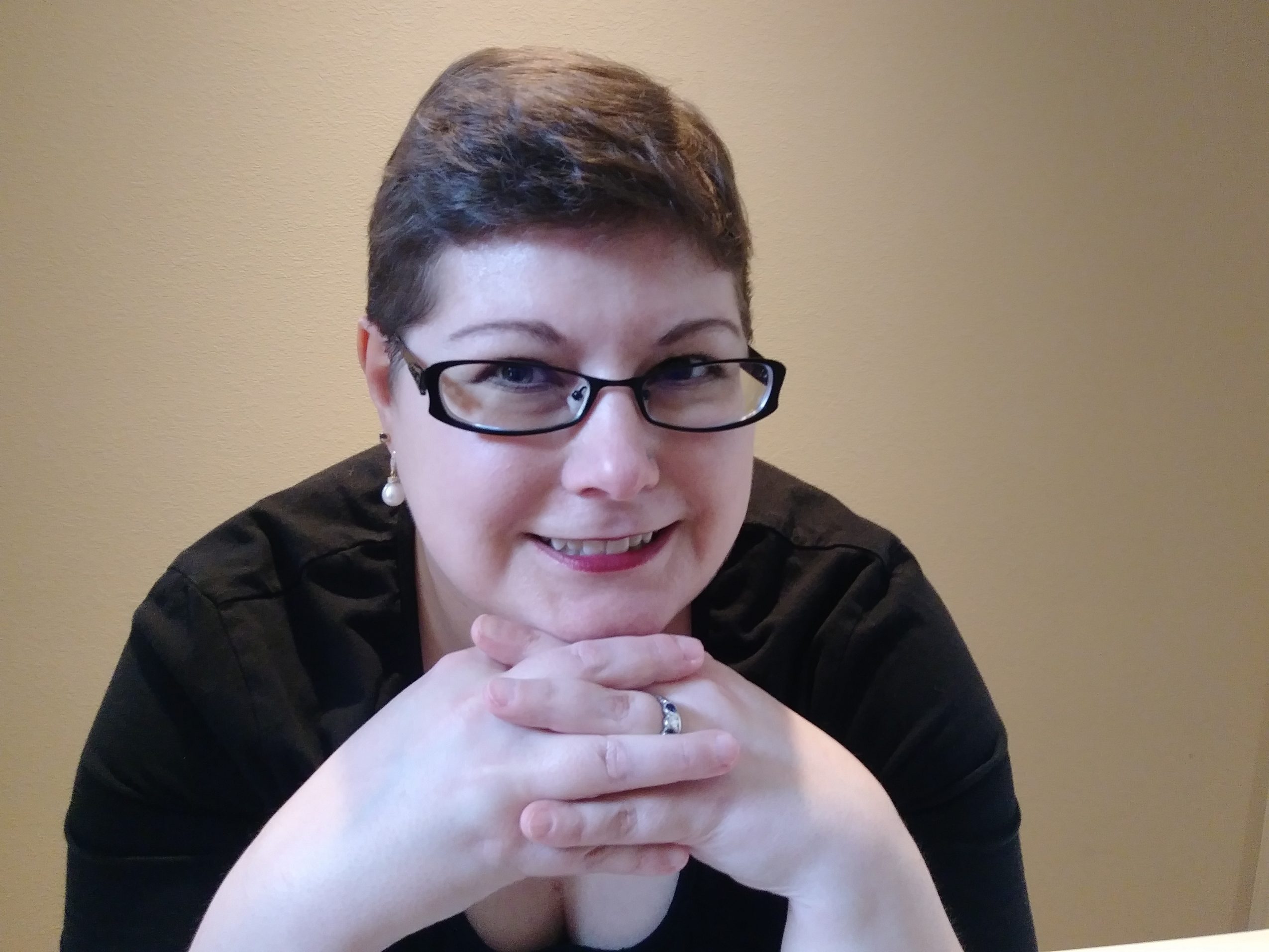 Today we'd like to introduce you to Kendra Leonard.
Hi Kendra, can you start by introducing yourself? We'd love to learn more about how you got to where you are today?
I began my career in music as a cellist, training in the US and in Europe. I was interested in specializing in music of the 20th century and new music, but my performance career was cut short by an illness called lupus, which attacks the joints and made playing painful. I had always enjoyed doing research and writing, so I became a musicologist and music theorist and have written a number of scholarly books and articles. My scholarly work focuses on music and screen history and on women in music in the 20th and 21st centuries. I'm the founder and executive director of the Silent Film Sound and Music Archive, a non-profit online database. I am very happy with my scholarly career and accomplishments, but I missed being part of music performance, and I wanted to do creative writing as well as academic work. In 2014, I began writing poetry, and I had a number of poems accepted for publication right away.
Since then, I've had dozens of poems appear in poetry journals, and my poetry chapbook Making Mythology was published by Louisiana Literature Press in 2000; in 2022 my novella in verse, Protectress, will be published by Unsolicited Press. My poetry is informed by history, myth, folklore, the environment, social justice issues, literature, and music. As I was beginning my poetry career, I began thinking of ways to write for music–lyrics and libretti–and started working on several projects. Composer Jessica Rudman and I collaborated on Four Songs for Lady Macbeth, a song cycle for mezzo-soprano, and on Marie Curie Learns to Swim, an opera that was produced by the Hartford Opera Theater in 2018. In working on Marie Curie Learns to Swim, which is a biographical piece about Curie, the challenges she faced, and achievements she earned, I found that writing text for voice felt like coming home–although I'm not a singer, writing lyrics and libretti put me right back into the heart of making new music. Over the last several years, I've worked with a number of excellent composers in creating new songs song cycles, choral works, and operas. Between March 22 and 26, 2021, composer Lisa Neher and I, along with five outstanding singers, premiered five micro-operas–operas under 10 minutes–that each tells a complete story. These operas come out of my own and Lisa's interests and experiences as well as those of the singers.
In two operas, we highlight women athletes who sought to break the barriers imposed on them because of sexism. In MOMENTUM, Lisa sings the role of Kathrine Switzer, the first woman to enter and run the Boston Marathon, and in PAR FOR THE COURSE, Audrey Yoder is Babe Didrikson Zaharias, a Texas-born athlete who excelled at every sport she tried. In WOMAN WAITS WITH SWORD, I call on my experience as a competitive fencer, fencing coach, and stage combat student to bring to life the story of Alberte-Barbe d'Ernécourt, Dame de Saint-Baslemont, a 17th-century Frenchwoman who donned men's clothing to duel a man who would have invaded her lands; she'll be sung by Margaret O'Connell. Tenor Hugo Vera asked for an opera about having moved to a new place during the Covid-19 pandemic, and he will premiere WIDE AWAKE IN THE NEW CITY about a man's relocation to Los Angeles during this time. Finally, Zach Finkelstein will perform as a singer in a very meta opera about the life of a vocalist during the pandemic and what lies ahead in NOW AVAILABLE. I've taught poetry workshops for Writespace Houston and am working on a new chapbook of poems, as well as some new academic writing.
Alright, so let's dig a little deeper into the story – has it been an easy path overall and if not, what were the challenges you've had to overcome?
Perhaps the biggest challenge in doing the work I'm doing–research, writing, collaborating–has been dealing with chronic illness. Before I received a diagnosis of lupus relatively recently, the pain in my joints and cartilage, the fatigue I had, and the other symptoms I experienced were viewed as being unconnected and so weren't treated as a single, systemic disease. I had multiple diagnoses along the way, and none of the treatments for them helped. By the time I retired from playing the cello, I still had no idea exactly what was causing my pain, only that it was severe enough and treatment-resistant enough that I could no longer put in the time I needed to in order to continue to play at a high level. I love being a musicologist and music theorist, and I believe I'd have eventually become those even if I hadn't had to stop playing, but giving up playing the cello was difficult. Today, while I have medications and have made some necessary changes to how I live in order to manage my illness most of the time, I still need to be careful about that management. There's no cure for lupus. I have to get a lot of sleep and rest, and I have to limit a number of things I do, including how much I work each day.
As you know, we're big fans of you and your work. For our readers who might not be as familiar what can you tell them about what you do?
I am most proud of my collaborations with composers that have resulted in new vocal music. I like writing on all sorts of different topics and am always open to ideas from composers and singers. When I learned that composer Jessi Harvey was a fan of dinosaurs, I was excited to collaborate with her on a piece called The Radiolaria Salute You, which is a song cycle that encapsulates the life of a paleontologist, ranging from fieldwork to learning about dinos for the first time to teaching little kids about them to retirement. For a commission from Double Reed Dish, a woodwind duo, the performers asked for a text about their close friendship and the philosophies that undergird it, so I interviewed the performers and asked about the words they used to describe each other and what they loved about each other, and worked all of that into the text, which is titled The Stretch. I do a lot with folklore and mythology; in my set of poems From Wild Sleeping Waters for a song cycle by Jessica Rudman, I researched and wrote about pagan Slavic mythologies, creating some new myths based on old folk traditions.
In Fire and Dust, two texts set by Stephen Vincent Casellas, I drew on old English folklore for part of the text. For a set of Halloween songs for children to sing, Lisa Neher asked me for spooky but not too scary topics, and we ended up with a song about a ghost, another about a witches' party, and a third in which a kid can let loose and how about becoming a werewolf. In my piece with Jessica Rudman, "Girls Love Horses," I was asked by the commissioning singer, Nannette McGuiness, for a text about Cassandra of Greek mythology, something that specifically focused on her prophecies never being heard. This piece, which premieres with Ensemble For These Times in April, is all about Cassandra mourning the losses that come to those who haven't listened to her. My current opera project with Jessica Rudman, Protectress, is about the gorgons of Greek myth, alive in the modern world, and focuses on victim-blaming, trauma, and compassion.
What do you like best about our city? What do you like least?
I love the diversity of Houston and thrive on knowing how cosmopolitan it is. I love that the people I know and work with here are from all over the world and bring their own knowledge and traditions to the city and that we can all learn from one another here. I've learned so much from my own students while teaching in Houston, and that's absolutely as it should be. I learn from every event I go to, every place I eat, every person I talk to here. The car-centric mindset of the city and its residents drives me up the wall. I live in Humble, and for me to get downtown on any given day can take anywhere from 20 to 50 minutes, and the condition of the roads and the constant presence of road debris are terrible. I hate to think of the pollution I add every time I have to drive somewhere here. We need better public transportation!
Contact Info:
Suggest a Story:
 VoyageHouston is built on recommendations from the community; it's how we uncover hidden gems, so if you or someone you know deserves recognition please let us know 
here.
What to check out next:
Aleasha Bahr is a sales & marketing strategist known for showing introverts and ambiverts the Secret Art of Subtle Selling.  She personally sold millions in revenue while discovering introverts are usually top sales people – as soon as they stop trying to act like extroverts.  We've partnered with her to produce Introverted Entrepreneur Success Stories. Check out episode 1 below: