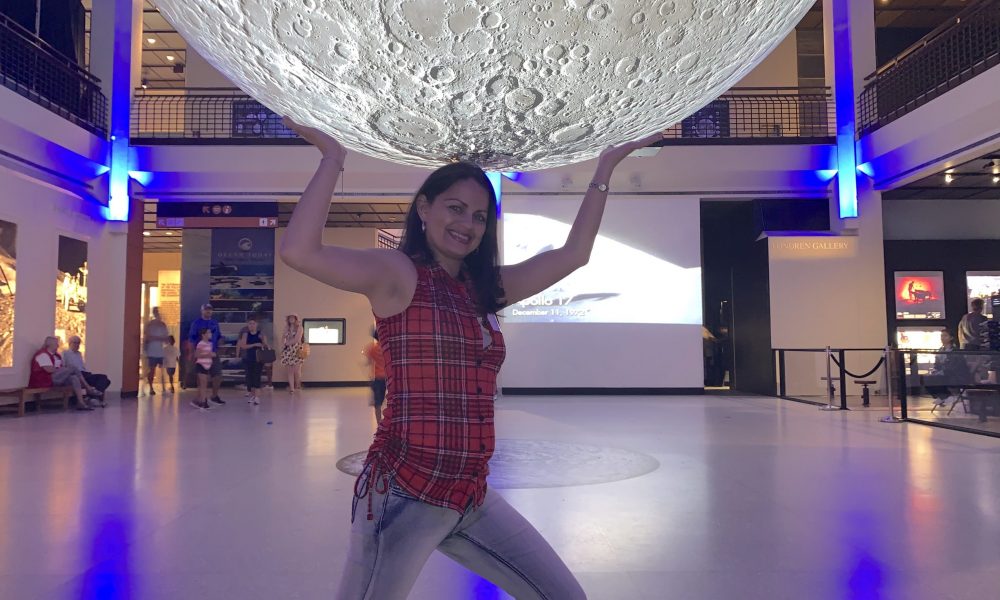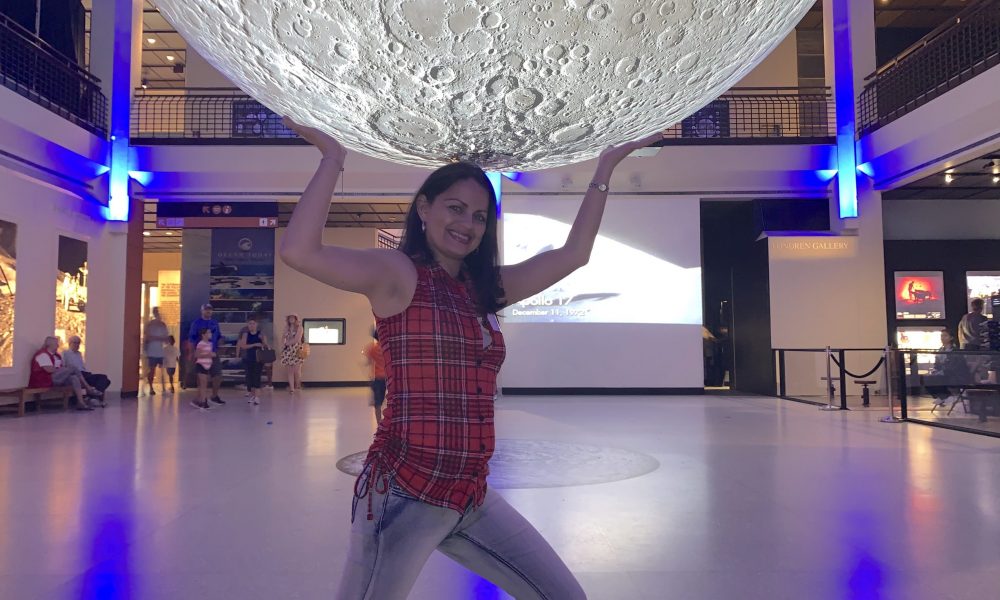 Today we'd like to introduce you to Marielvi Shadle.
Marielvi, can you briefly walk us through your story – how you started and how you got to where you are today.
I'm originally from Venezuela coming from a family of 1 brother and 2 sisters. I came to the United States 15 years ago, right after I graduated from College as an Agricultural Engineer. I fell in love with an American who I started a beautiful family with and we had two kids. When I came to this country, I had a lot of expectations, and one of them was to get a job as a Food Engineer right away which didn't happen that way. One of the biggest reasons was the language barrier.
I studied English while doing a lot of different jobs from being a fast food server to a nanny, etc. In 2008, my husband was diagnosed with cancer (Lymphoma) and, at the same time, he was diagnosed with Diabetes type II right after we received the news I was three months pregnant with my daughter–everything came at once. It was so difficult dealing with all of this. By the time my daughter was born, my husband was cancer-free. After all of this, I had a concern about my husband's health and the rest of my family's health. I tried so hard to help my husband with food choices based on the few things I knew about Nutrition from my degree, but never got good results.
In 2015, after staying at home with my two kids, I got my first professional position in the food industry and I was excited to finally have a job that I was wanting for so long. I remember driving home from my new job nearly crashing a couple of times from nearly falling asleep. I thought it was because I woke up very early that I was exhausted by the time I drove home, but I found out I was sleep-deprived and didn't know it. I learned this because I read a book called "Sleep Smarter" by Shawn Stevenson which helped me sleep better and feel completely different. My curiosity for nutrition and Health never stopped, that's why I started to listen to a podcast from the same author called "The Model Health Show"
While listening to the podcast, I could understand in a simple way how our body is a wonderful machine and, if we treat it well and give it what it needs the rest will come by itself. As a result, other things would start happening like losing weight, becoming more healthy and ultimately happy.
I began to gradually change my lifestyle. I had about 18 pounds of extra weight and gradually, as a result of my lifestyle change, I started to lose weight. My family also started to make similar changes, including my husband who has lost 40 pounds so far. When I started taking care of myself and noticing positive changes in my life and my family's lives I wanted to start sharing it with everyone I could. That's why I went to The Institute for Integrative Nutrition to be an Integrative Nutrition Health Coach to help people be the best version of themselves.
Being a Health Coach has transformed my life in all different areas because health is not only nutrition and exercise but bringing balance to your life in all areas that could be affecting your health and happiness. I always keep learning and teaching others that health is not a destination, but a journey and that being the best version of yourself doesn't mean perfection, but progress–which has changed my life.
Has it been a smooth road?
No, it hasn't. My first struggle when I came to this country was the English barrier. It's so difficult when you want to communicate and do a lot of things and you can't because you don't know the language. This is one of the things we as non-speaking English immigrants have to deal with. This was so difficult and sometimes I thought I would never speak the language, but what helped me pass through all of this was thinking about all the people who came here first, learned the language and achieved their American dream. I wanted to learn from them and how they could accomplish it. I thought if they could do it why couldn't I do it, too?
My other big struggle was dealing with my husband's cancer while I was pregnant. It was so difficult to be calm and strong for my husband when at the same time I had such fear of losing him and affecting my daughter's development. Dealing with all of this at the same time helped to focus on the most important things at the moment. I needed to be strong and take care of myself so I could have my two loved ones healthy and strong.
Whenever you feel you can't do something you want to accomplish just ask yourself why you believe that. A lot of times you're dealing with fears and limiting beliefs that are blocking your success in life–you're stronger than you think you are. When you're experiencing difficult times, remember that there is always something to help you navigate through this storm. Don't focus on the negative, but put all your attention to that light that is always coming to get you through this. And, remember everything is temporary, so hang in there because the storm will pass and the sun will rise again.
What do you do, what do you specialize in, what are you known for, etc. What are you most proud of? What sets you apart from others?
I'm a food quality specialist working in the food industry and I'm also working as an Integrative Nutrition Health Coach helping people to create a healthy and balanced life. I'm combining my education and background to educate and teach people about nutrition, wellness, and personal development through online classes and speaking events.
I'm proud to have started my own podcast in Spanish a year ago called "El Reto De Mari" available on Spotify, Podcast, and Stitcher in which I share health, wellness and personal development topics with the Hispanic community. As a Health Coach, I have helped a lot of people create a healthy lifestyle, take control of their bodies and find balance in their life through my health coaching sessions, online classes and my podcast.
What sets me apart from others is that I have discovered my potential and my experiences have made me unique and who I am today. With those life experiences, I have learned I have a unique style and a way to help people achieve the same in their lives.
Often it feels as if the media, by and large, is only focused on the obstacles faced by women, but we feel it's important to also look for the opportunities. In your view, are there opportunities that you see that women are particularly well-positioned for?
Yes, I believe there are a lot of opportunities for women now. And, as you said, we have focused our attention on the challenges women have faced for a long time. I understand them, but our focus must be in all the opportunities women can achieve. As women, we have great potential and look at things in a totally different way than men do and that difference could benefit us in some positions or places that we never expect to be in. Women are taking big roles and are being successful.
I believe that independent of whether you're a man or a woman, whatever you want to achieve you can.  We all have the potential to be successful. More and more, women are having more opportunities in our society and the more we change the system, making it less challenging for women to accomplish anything they set their mind to, the better we become.
Contact Info:
Suggest a story: VoyageHouston is built on recommendations from the community; it's how we uncover hidden gems, so if you or someone you know deserves recognition please let us know here.