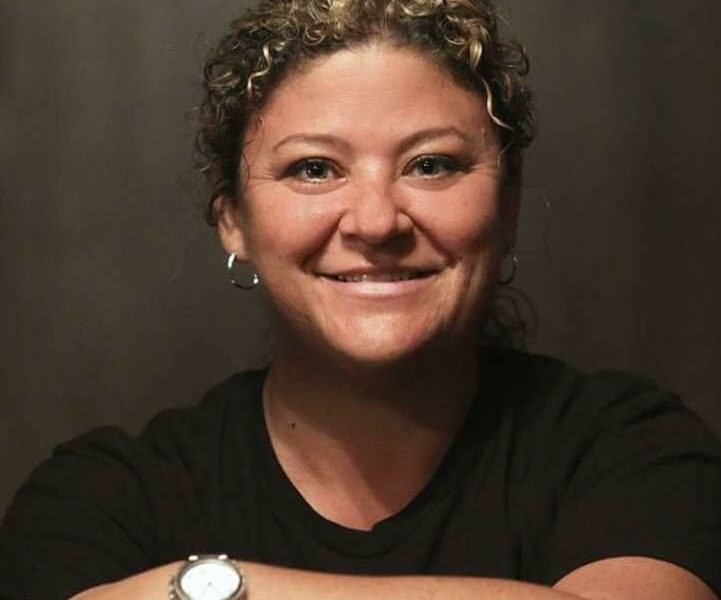 Today we'd like to introduce you to Crystal Murley.
Every artist has a unique story. Can you briefly walk us through yours?
I have been an artist all of my life. I vividly remember drawing, painting, and creating sculptures as a child. Constantly in motion and connected with my surroundings, growing up on a farm with my grandparents, is at the core of my development. I learned hard work, diligence, accomplishment, failure and success. All of the good and all of the bad that accompany farm life. My connection to animals and nature and the overpowering sense of respect for the earth all stem from these experiences. This deep sense of family and respect for the earth helped to create the solid foundation of both my character and my art.
I was forever changed by taking care of my grandmother full time at the end of her life. Her death left me with an undoubtable sense of urgency, direction, and focus. Due to these specific, interpersonal opportunities of care, thought, and love, I have become aware that my art must connect, in an abstract fashion, to the tenants and the interpersonal relationships with my family and with the world around me.
Please tell us about your art.
The formation of my latest body of work has, and will continue to be, an effort to connect the sensibilities found in abstraction; the attempt is to connect the psychological and spiritual through obsessive mark making and color relationships. This will be achieved by creating works that elevate the spirit of the individuals that impacted me, while touching on the psychology behind the moments that have deeply changed my life. My creative desire revolves around the central notion that art possesses a healing energy. Mixed media techniques will be used to produce iconic, deconstructed alters, or shrines, of representation for these individuals. I want this series to depict a physical, emotional, psychological, and textural aesthetic. These elements will layer themselves on top of universal meaning, broad approachability, and cultivate a fundamental understanding of the human condition.
Color theory and the relationship of negative space are key components in my compositions. An example of this can be seen in "Flower Garden I & II". This homage to my grandmother's green thumb delves into the psychology of life and death; birth and rebirth through complete abstraction. There are gestural hints of flowers and petals in the overwhelming abundance of energetic pools of color, and linear, undulating strokes of paint. Rhythm and complexities deepen this intrinsic relationship, creating textural layers that become an allegory to life memory. The bleeding of color and energetic enhancement of each gesture, feeding off the other, gives a sense of playful hopefulness. The negative space filled with a white on white dot pattern pulls the viewer back to the starting point by elevating the negative field. Filling the space with this patterning tool harkens back to biblical portrayals in theology, while simultaneously tipping the hat to Lichtenstein.
Through my Maximalist approach, it is my desire that the viewer achieve the overwhelming psychological effect of color while simultaneously allowing a visual resting place in the negative space. Both the positive and negative space enhance each other through this duality of coexistence. Textural changes enhance the reflection of light to create dimension and shadow on the piece that alter as the viewer moves around the work. With the use of color, the viewer experiences pulses of memory as they reflect on how color has played a part in their own life. The melding of these memories, with the psychological aspects of color, deepens the personal experience even further, allowing each connection to be uniquely individual. The work is about enhancing and connecting the energy that exists in the present and the past, while providing a ladder for the viewer to continue to make new discoveries within each work.
I have currently been working with fused glass. I have only been working in this field for one year. I have beginner experience blowing glass however fused glass has really been exciting and new for me. I am articulating my works on paper and canvas into solid glass. Painstakingly tedious, yet overwhelmingly rewarding, glass has become a new passion. The color range offers just as much visual impact as paint and ink with very little variation. Every step is deliberate and takes an enormous amount of patience. The science behind the process is just as beautifully intense as the creation of each work.
If I have impacted an individual in a way that they feel connected with the work, as if it is familiar or family or just meant for only them, that hit in the chest moment, then I consider myself successful. My goal has always been to touch or move individuals. Complete Abstraction has been a true challenge. I have a deep love for the way I have developed my sense of expression. Some may not understand it, others may find it visually offensive, but some feel it, and truly feeling and connecting is my goal. There is an energy in my expression, an essence, a love of life and a deep appreciation for it.
All of my work is original. I create commissions upon request. I work in mixed media. I literally work with whatever I feel compelled to use. Ink, watercolor, oil, pen, pencil, fabric dye, fabric, glass, spray paint, acrylic, latex, the list could go on and on……… I believe in experimentation and constantly push my own boundaries with various mediums just to see what will happen. I believe there will always be more questions than answers. I believe in Happy accidents and there's always a positive out of a negative!
My work ranges from small scale to massive. The Hive Series is small works on paper 11″ x 11″ all framed and matted and fused glass 11″ x 11″ x 2″ (d). The original series has now expanded in sized into the larger variations of the series measuring 48″ x 48″ x 2″(d). The larger works are becoming more sculptural and visually explosive. The last year of my MFA will hold all of the answers during the completion of the series of 6-8 large scale works from this series.
We often hear from artists that being an artist can be lonely. Any advice for those looking to connect with other artists?
An artist does have an extreme amount of alone time. I find this to be a positive scenario to fully focus on the work. However, if not in school, it is positive to set up your own network of artists to converse with. It is always positive to receive an outside perspective on work. Social media offers more opportunity for connections or find a mentor and become a studio assistant. Working for galleries or museums also helps broaden the range of opportunity for meeting fellow artists.
How or where can people see your work? How can people support your work?
I am currently a Master of Fine Arts candidate at Houston Baptist University. I have a studio and gallery at my home. An appointment can be made for private showings. I also have a studio at Houston Baptist University where private appointments can be made. My current work can be found on my website as well as my social media. I have been exhibited in various galleries throughout the nation though I do not have current gallery representation. I have a CV on my website that has all current show information. I have been published in various publications over the years. Studio Visit Magazine, Indie Soliel Magazine as well as Out Smart Magazine.
I also have random pop up art shows all of which are advertised on social media as well as my website. I am also curating pop up art shows for JR's bar & grill. The call for art can be found on my social media. The shows take place every two months and helps local artists (beginner to emerging) show their work and possibly sell it!
Group Exhibitions
2018
• Arizona Aqueous XXXII: Tubac Center for the Arts, Tubac, AZ
• Conroe National Invitational Exhibition: The Gallery at the Madeley, Conroe, TX
• 24th Annual El Corazon Art Exhibition: Bath House Cultural Center, Dallas, TX
• Rising Eyes of Texas: Rockport Center for the Arts, Rockport, TX
• 31st Annual Women's Works: Northwest Area Arts Council, Woodstock, IL
• Second Annual National Flower Show: Splendora Gardens, Splendora, TX
2017
• Lawndale Art Center: "The Big Show"
• Lawndale Art Center: "Dia De Los Muertos"
• Collective artist show: Rockstar Gallery
• MECA Houston: "Saint Valentine"
Contact Info:
Address: 4306 Lido Lane
Houston, TX 77092
Website: www.CrystalMurleyArt.com
Phone: 7136280780
Email: crys_77@yahoo.com
Instagram: CrystalMurleyArt
Facebook: CrystalMurleyArt
Image Credit:
Crystal Murley
Getting in touch: VoyageHouston is built on recommendations from the community; it's how we uncover hidden gems, so if you know someone who deserves recognition please let us know here.