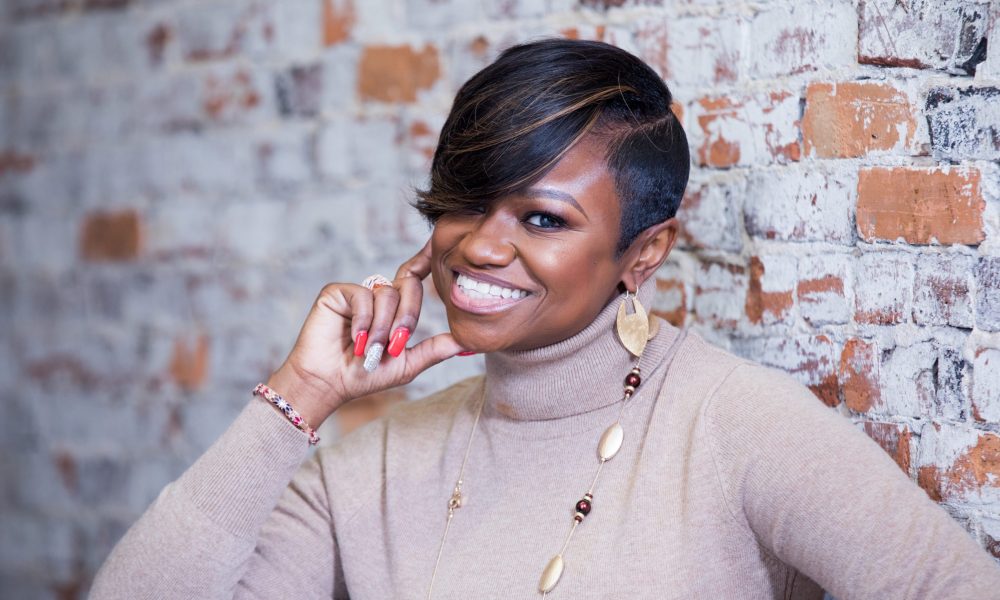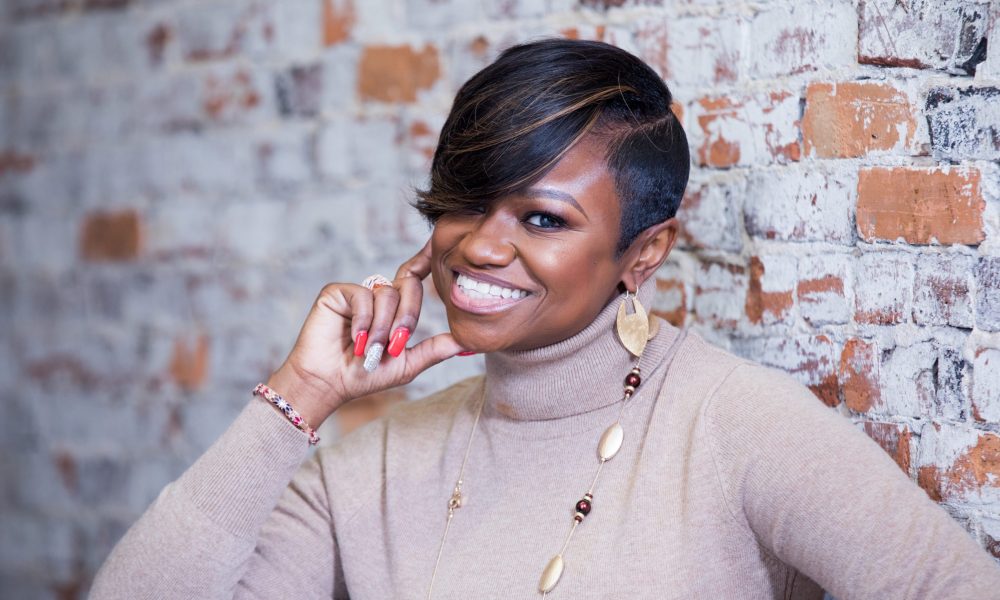 Today we'd like to introduce you to Dawn Kamilah Brown, MD.
Dr. Brown, let's start with your story. We'd love to hear how you got started and how the journey has been so far.|
At age 6, I decided I wanted to become a doctor. I religiously watched PBS broadcasts of interviews and surgeries performed by 3 black infamous neurosurgeons, Drs. Keith Black, Alexa Canady and Ben Carson every Saturday morning. I was intrigued by the brain and wanted to know everything about it. I wanted to become a neurosurgeon.
My mom, an educator, picked my teachers through middle school. I graduated at the top of my high school class, being the only African American in the majority of my classes. I graduated with honors from the prestigious university, the Xavier University of Louisiana, known for creating exceptional students to become top candidates for medical school placement. I was on a roll!
I performed poorly on my medical school entrance exam, which delayed my plan of starting medical school and led me to apply to a 13-month post-baccalaureate program. After completing the program, I was automatically accepted into medical school.
During my medical school tenure, I experienced multiple detours that resulted in tearful and sleepless nights, stomach pains, emotional frustrations and self-defeating thoughts. I failed my medical school boards 5 times over the course of 5 years. I didn't graduate with the class that I was elected class president for two consecutive years and when I didn't think my journey could get worse, my mother was diagnosed with breast cancer during my second year of medical school.
It was my mom who prayed with me, cited scriptures with me and reignited my faith and trust in God's plan for my life while she was going through a countless number of chemotherapy and radiation treatments. It was my mom's encouragement, strength and love that helped me to persevere through challenges of medical school and walk across the stage to accept my medical degree as "Dr. Dawn Kamilah Brown, MD." It was also a part of God's plan for my mom to "see" me accomplishing my life's dream, just like she "heard" me speak of my dream at age 6.
Two months after my graduation, my mom died on her 31-year marriage anniversary. I was emotionally devastated. My mom, who was also my best friend, prayer partner and cheerleader was gone. She became a beautiful Angel in God's arms. During the final conversation I had with my mom she said, "Dawn because my life may stop, yours should not. I will always be with you." I took those words to heart and I designed a new roadmap.
I was determined to live my dream my mom supported and prayed for. On the advice form an academic mentor, I completed an ADHD evaluation. I was shocked to discover that I had ADHD and it was preventing me from optimal functioning! After that appointment, I realized that there was much more to learn about ADHD, specifically, for my personal management.
With the assistance of my psychiatrist, I received proper management and noticed a significant and positive difference with my lifestyle. With God's Grace, I passed 4 consecutive board exams to obtain my double-boarded certification in Child & Adolescent and Adult Psychiatry. And after effective management and a better understanding of ADHD, it has become my superpower, allowing me to function at my best.
My journey from ADHD to Amaze-Ability has created a passion to inform, educate and support children and adults with ADHD and those who love them. ADHD is a syndrome of symptoms that present in all environments at different levels of severity that can either lead to failure, self-defeat, worry, depression OR it can become a superpower that supports an individual's creativity, uniqueness, self-confidence and brilliance, leading them to be successful in accomplishing their life's goals. This is why I'm devoted to my mission.
We'd love to hear more about your business.
I am double-boarded in Child & Adolescent and Adult Psychiatry and licensed to practice medicine in Texas and Illinois. I am also an internationally-recognized ADHD expert. I own and operate the ADHD Wellness Center, where I am also the sole practitioner. I provide medication management for various mental health conditions, and my specialty is in ADHD management. I also treat its common co-morbidities, using medication (i.e. anxiety, depression, obsessive-compulsive disorder, autism, Tourette's syndrome, etc.).
I am also an ADHD coach for many of my patients. The center had two private practice locations and The Woodlands location recently closed, as virtual appointments became more popular and convenient for patients and their families to complete appointments.
Outside of my practice, I serve as a telepsychiatry provider for 2 community health clinics in rural Texas.
I am also the founder and CEO of my brand, "Dr. Dawn Psych MD." With this brand, I am proud of becoming a mark in our community, informing the public and providing education and resources regarding mental health and its illnesses. I am a media expert and I have been a recurring contributor on the national syndicate, "The Tom Joyner Morning Show," "Great Day Houston," "ABC-13 News" and other TV, radio, magazines, books and podcast outlets. I will be launching my Podcast, "The Journey from ADHD to AMAZE-Ability™: Discussing total lifestyle optimization for children and adults and those who love them" on Saturday, July 21st and vol 2 of my ADHD Lifestyle Book Series, later this fall. I have created the ADHD Amaze-Ability™ Academy, which is an educational coaching resource that includes coaching programs for all members of the family unit. Families can go to www.DrDawnPsychMD.com for additional information.
Through my speaking events, book series, ADHD products and ADHD Amaze-Ability™ Academy, I enjoy sharing my story of how ADHD has positively impacted my life and I am excited to coach others that with effective management, they can also achieve their best potential… a place I call, "Amaze-ability™."
What were you like growing up?
Growing up, I recall being an eager, curious, and very active child who was trying to "keep up" with the drumbeat of my mother, who had 5 times my curiosity, energy, and involvement. I always had the desire to help others and envisioned becoming a doctor at the age of 6 years old.
Initially, I wanted to become a neurosurgeon but later in life, I discovered that a person's emotional states, mentality and thought processes were more intriguing.
I was known as a "teacher's pet," but now realized, it was not only due to my assumed likability, but also to assist with managing my un-diagnosed ADHD symptoms. Teachers and other adult figures have continuously commented on how funny, smart and determined and I am, with an infinite degree of sociability. As a little girl, I recall never meeting a stranger and enjoyed being around others. I enjoy people, partly because I learn from them and feed off the energy from being around them. I am so grateful to my parents and family for prioritizing the importance of "family" and for teaching me the value of "relationships."
I played the violin for 14 years and was blessed with having the opportunity of playing at Carnegie Hall and touring with my orchestra in Toronto, Canada and in London, England. Playing a string instrument (and singing) not only allowed me to nurture my talents and gifts, but they also taught me how to become more disciplined and enhanced the creativity and artistic side of my personality.
Pricing:
Dr. Dawn Brown's Consultations are convenient, affordable, and accessible for anyone that has questions for America's leading ADHD expert. $197 for a 30-minute Secured Video Consultation.
Contact Info:
Address: 3801 Kirby Drive Suite #311 Houston, TX 77098
Phone: (281) 419-ADHD (2343)
Email: brownmd@adhdwellnesscenter.com; For speaking events: DrDawn@DrDawnPsychMD.com

Image Credit:
Jaxon Professional Photography Services – Jaxonphoto.com – +1(404) 344-4866 M. +1(770) 712-6962
Robin Shanael – hillrobin@ymail.com – 912-220-7259
Getting in touch: VoyageHouston is built on recommendations from the community; it's how we uncover hidden gems, so if you know someone who deserves recognition please let us know here.