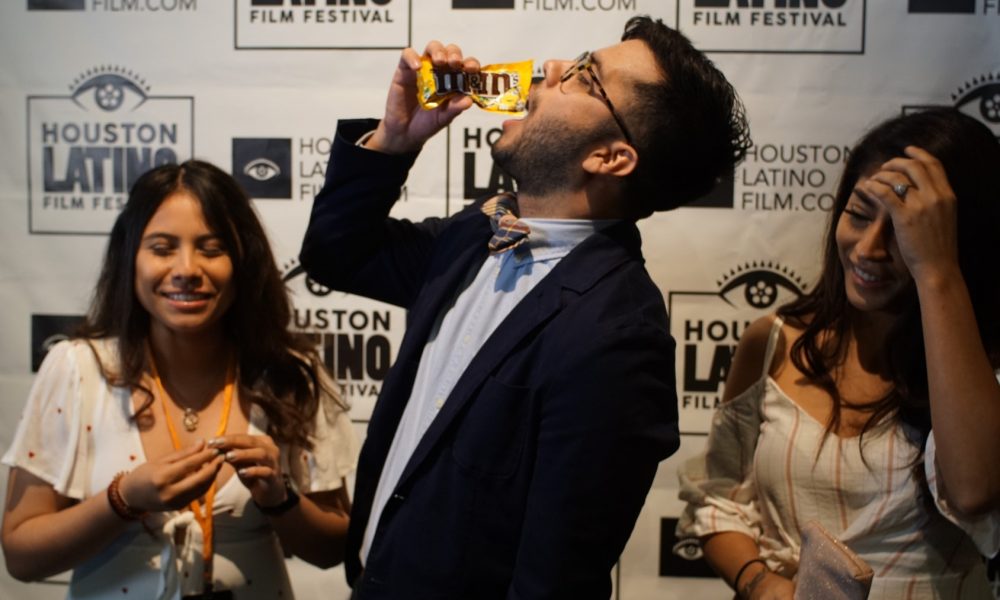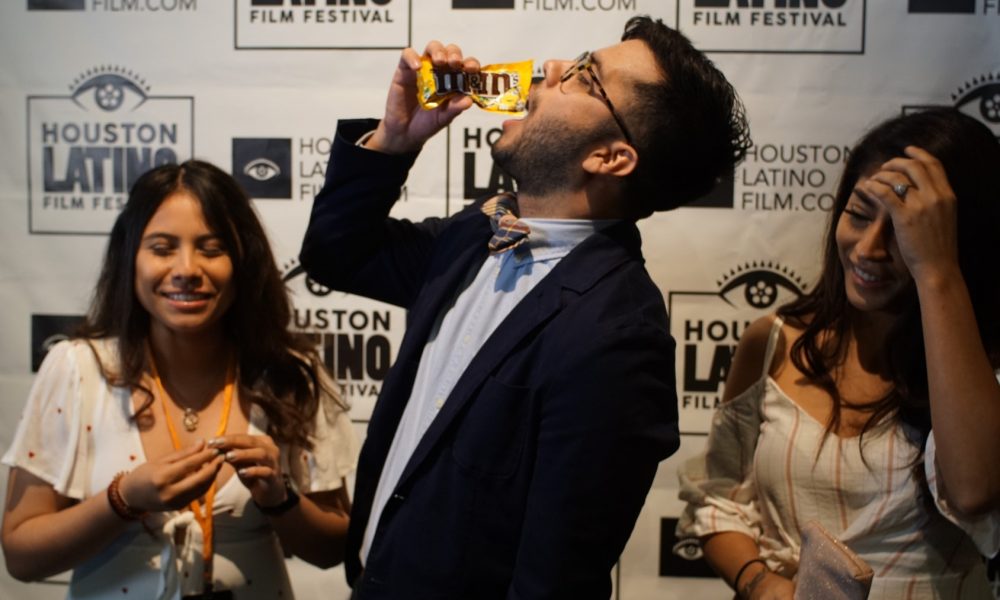 Today we'd like to introduce you to Gerardo Velasquez.
Thanks for sharing your story with us Gerardo. So, let's start at the beginning and we can move on from there.
My life as an actor happened by sheer chance. I was a sophomore at Mayde Creek High School in Katy and I was fully committed to track and cross country with plans to follow in my brother's footsteps and enlist in the U.S. Marine Corps. I had a dear friend who was involved in the school's theatre company and she was auditioning for a play one day after school. She was my ride home, so I decided to wait in the theatre until she was finished with her audition. I took a seat and before long the director conducting the auditions drew his attention to me and told me I couldn't be in the theatre unless I was auditioning, so I got up to leave and everyone started telling me to stay and audition. I tried to decline but by the time I got to the door, everyone was yelling and cheering me on, so I grabbed a script and got in line.
When it was my turn to go up and audition, I just read from the page loudly and did my best. Everyone was so encouraging and it was unlike anything I'd ever experienced. Everyone was so supportive and even though I had never acted in my life, I didn't quite feel like I messed anything up too badly. I, of course, did not get a role in that show, since it was a very small cast and only trusted actors were chosen to be in the show. I did, however, get invited to audition for the next play which ended up being Dracula in which I was given a lead role. I went through the rehearsal process and completely fell in love with being on stage and being in a theatre. I was hooked and before long, I was auditioning for every show and committing all my time to the theatre company. I ended up quitting track and cross country that year.
I won Best Newcomer for my performance in Dracula and then I went on to win a couple more awards, including Best Actor and by the time my senior year of high school rolled around, I was faced with the decision of where to go to college. I had good enough grades to get into UofH, UT, Texas Tech, A&M and other good schools in the area and I had certainly planned on doing so. Earlier in the year, I had gone to the Texas State Thespians Convention and participated in the senior college auditions which consisted of two monologues with a time limit of only 90 seconds to be performed in front of 36 college reps from around the country. Originally, this was just for the sake of practicing my skills, but upon getting the results and hearing back from the various colleges I realized that I actually had the talent to get the attention and callback from almost every college in attendance. This changed things for me because before then, I had only been compared to kids at my high school and at surrounding schools in the district but I never saw how I compared to people on a national level and for the first time I actually took into consideration the possibility of pursuing acting as a career.
One school, in particular, caught my attention: The American Academy of Dramatic Arts in Hollywood. I figured Hollywood was the place to be and after responding to their callback and learning about their interest in me, I decided to bring up the possibility to my mother. She said "you're crazy" and dismissed the idea. She came to this country when she was 17 to give her kids a better life and it my responsibility to go to college and get a good job and make a lot of money and keep it low-risk so the idea of her son running off to Hollywood to be an actor was completely insane to her. I went through with the audition and application process anyway and received a scholarship to attend the academy. I ignored the deadlines to every other school and made this the only option for my first year of college, so by the time graduation rolled around my mother was left with two options: either let me go to school in Hollywood or have me not go to school at all. Keep in mind, I was the first person in my family to ever be accepted to college and I had chosen an acting school in Hollywood.
After much debate, she came to accept my dedication to pursuing this dream and gave me her blessing. I packed my bags and booked a flight to San Diego where I'd meet up with my brother who was stationed near the Marine base in the area at the time. We found a room for rent on craigslist and I moved in a few days before school started. I lived right behind Hollywood Blvd, a few blocks down from the Chinese Theatre. I learned a lot at the academy, but I, unfortunately, could not escape the financial hardship that I came from, so living in Hollywood because very difficult and unsustainable for my family. By the end of the school year, I was struggling to make rent and have enough to eat and when it was time to go home for the summer, I packed my bags for good and decided not to go back. It was an incredibly difficult decision to make and I felt very ashamed. I was discouraged and very sure that I would give up on trying to be an actor. I got a job on a construction crew and got to work, saving money and trying to rebuild a life back in my hometown.
About a year later, I was scrolling around on Facebook and I noticed a casting call for a movie shooting in Houston. The auditions had already taken place in person, but something piqued my interest and compelled me to contact the production team to see if I could send in a last-minute audition video. They responded quickly and told me to send in a video as soon as possible, so I taped a quick video on my friend's camera in my room and sent it in. I figured the movie had already been cast, so I decided to move on with my life and not get my hopes up. I received an email a few weeks later and got on Skype for a secondary interview with the director, Laura Somers.
By the end of the interview, she told me that upon seeing my audition video, she cried because she knew that she had finally found Matt. What I didn't realize was that Matt was the main character in the film. A few months later, we shot the movie and it was the most challenging work I had ever done. We finished the whole production in only eleven days and I was anxious to see the finished product. After a lot of waiting (about a year and a couple months to be exact), the film premiered at the 2018 Houston Latino Film Festival and has just recently won Best Ensemble Cast at the 2018 Phoenix Film Festival. This is just the first step in my career and I'm certainly determined to continue getting work and making a name for myself in the acting world. I'm so incredibly excited and proud of everyone involved in the film and I can't wait to see where it all ends up.
Overall, has it been relatively smooth? If not, what were some of the struggles along the way?
It has definitely not been a smooth road. For many different reasons, but I think family and cultural influences have played the biggest role in my struggles. I do not come from a wealthy family. A lot of people I've met along the way have had the privilege of having two parents who could afford to pay their way through school; pay for their rent, their groceries, a car. My father was not around for a significant portion of my life, leaving my mother to be our sole caretaker and breadwinner. She struggled to work two, sometimes three jobs to support the four of us and certain things were just out of the question for us, such as a career in the arts. I got my first job when I was fifteen and I've been working ever since. I have never not worried about money.
There were times, where I would work two jobs to support myself while also auditioning/rehearsing for different projects in the city. Some days, I would get up for work at 6 AM, get out by 4 PM, drive to a rehearsal starting at 5 PM and get home at 10 PM. The last time I saw my father was in 2014 on Christmas Eve. He was deported back to Mexico and although I hadn't seen much of him throughout my life, it was still a huge emotional struggle and forced me to reconsider what my priorities needed to be. I wanted to be there to help support my mother and take some of the financial stress off of her and that meant giving up on auditions and other projects, going back to school and getting a degree and a full-time job. I've faced a lot of guilt along the way because I chose not to pursue that life and I've learned not to blame myself so much for the struggles my family faces. They've all been so incredibly supportive and encouraging of my career and it's kept me on track throughout the years.
Gerardo Velasquez – what should we know? What do you guys do best? What sets you apart from the competition?
I'm now incredibly focused on my career as an actor/filmmaker. I want to tell stories that are relevant to this day and age, that a multitude of people can relate to. I want to change the stigma that a career in the arts is a waste for people from low-income backgrounds. I have all the respect in the world for people who go through college, get a degree and get a job in the medical field, engineering… etc, but I want to prove to people that the American dream truly means you can do anything you want. I think my efforts in committing to my career are a true testament to the struggles my parents faced in coming to this country. I want people to understand that if you come to this country to give your children a better life, they can absolutely have a better living doing what they love and changing the lives of others along the way. I'm extremely proud to have been a part of Rich Kids, a feature film shot in Houston, featuring a full cast of Latino actors. It's so important for our community as Latinos and for people all around the country to see a cast of brown faces on the screen, proving to everyone that we can make truly compelling, impactful films and that's something I want to continue doing with all the work I put out into the world.
What is "success" or "successful" for you?
I believe success lies in consistent productivity. It doesn't matter if you have a ton of money or if you're being recognized on a world stage, as long as you're making things and doing what you love, you are successful because you have not given up on what you love. I think true, abject failure is complete inactivity in the areas of life that make you happy. As long as I'm making films that impact and influence people, even if I'm not rich and famous, I'm happy.
Contact Info:
Getting in touch: VoyageHouston is built on recommendations from the community; it's how we uncover hidden gems, so if you know someone who deserves recognition please let us know here.