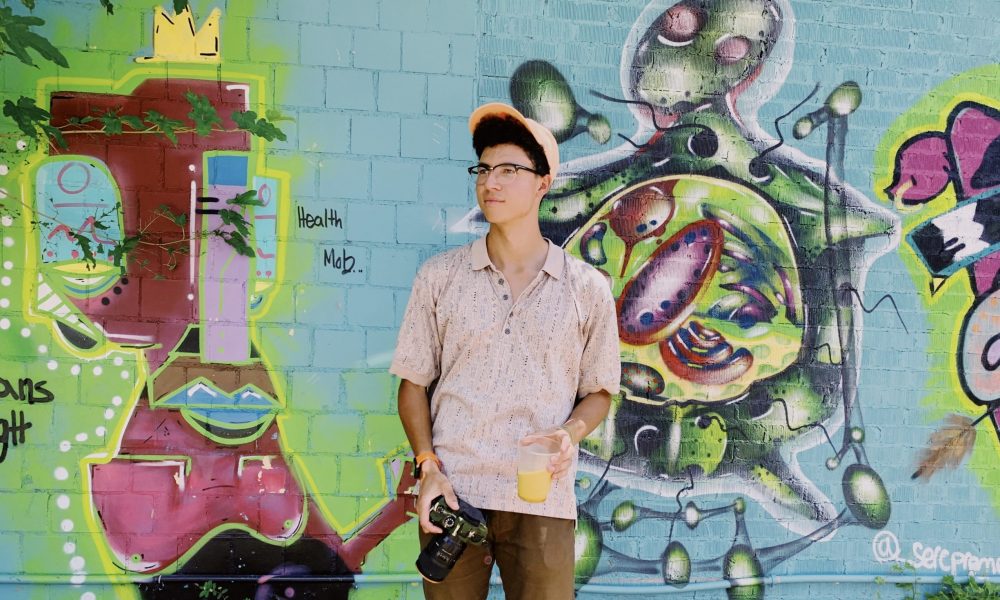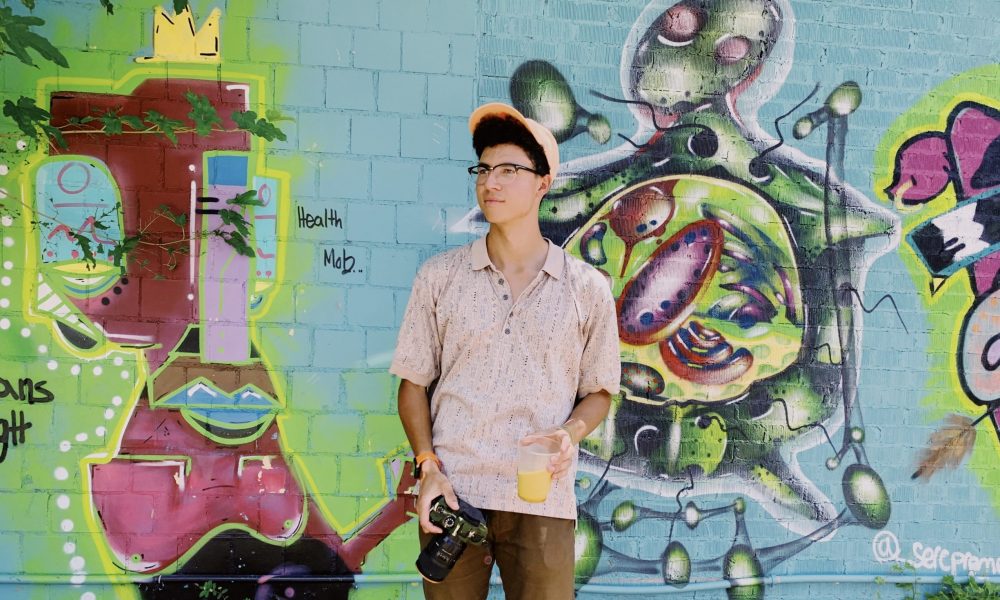 Today we'd like to introduce you to Jon Scott.
Every artist has a unique story. Can you briefly walk us through yours?
I think everyone has a natural born interest in something, and whether big or small, it's important to keep it close to you. For me, I was always naturally interested in the amazing moments I could capture with a camera. My first camera was used almost exclusively for filming skateboarding videos. I'd set up my camera in my driveway and skate for hours to land one new trick. But when I did, I could relive the moment forever on video. Capturing moments on camera is like time travel. It allows you to preserve and revisit the moment forever.
Living 21 years in Hampton, Va then moving to Austin, Tx in 2016 was a big step for me. Thankfully it was a big step in the right direction! From day one, every day has brought new and exciting moments to capture, which is why I always travel with a backpack full of camera gear. I'm always down to create when the moment calls for it.
My jump into Austin's creative scene was actually sparked by a list of "MUST TRY RESTAURANTS" I made with my niece the summer I moved here. Austin is well-known for amazing food, and we went on a mission to try all the best spots in town. Of course, we snapped plenty of pictures along the way. This was right when foodie Instagram accounts were getting big, so we gathered our favorite pics and made Instagram accounts dedicated to our favorite restaurants in Austin.
Good food can make you feel a way that nothing else can. My interest in Austin's food scene quickly grew into me creating more content around my favorite foods and meeting people who have the same interests. My involvement in the foodie scene has given me a point of connection to a world of amazing people and content creators that continues to grow. I'm fortunate to live somewhere where what I do for fun can actually be a career, which is where I want to take my creative work. At the end of the day, I'm having fun, making friends, learning how to take my content to new levels, and staying creative. I just want to keep doing that.
Please tell us about your art.
I want to do everything possible with a camera! The creative world is broad, and the best creators tend to have a focus that they specialize in, but I want to try everything. Just as much as I am a creator, I'm also a student and fan of the game. The creative scene here is so welcoming and collaborative. The people I've met have taught me so much. I get incredible inspiration from the creators here in Austin.
I just love to connect and create. I do all kinds of creative projects, from lifestyle photo shoots, real estate walkthroughs, personal branding, fitness videos, events, drone videos, and a few more. Right now, my creative niche is definitely centered around food. Most people who know my work don't know me as Jon Scott, they know me as @eatmymedia
Here's how @eatmymedia really found its purpose. One night I met my cousin at a cool cafe on 6th street called Easy Tiger. I wanted to take a pic of my pretzel and was looking for the perfect background. I wanted a spot that captured the vibe of the cafe. Then I realized that what I really wanted to show was not just the food, but the experience of dining there. So I took a few video clips on my phone, edited, and posted to @eatmymedia, and loved how in 30 seconds, you get a feel for the location of the cafe, the look, vibe, food, and the experience overall. I think a lot of times, people go to restaurants not just to eat the food, but for the whole dining experience. That's what I want to show.
My foodie Instagram @eatmymedia was my introduction to the power of social media. The world of social media is in an interesting place. Instagram is less of a social network and more of a highly strategized marketing mechanism. It's so interesting to see how, often times, good marketing leads to more sales than good products. I meet restaurant owners and chefs who deeply care about serving the people of Austin with authentic, family recipes, and dedication to making the best food possible. But if they don't have a presence on social media, they virtually don't exist. That's why I aim to pair modern social media marketing methods with amazing companies and products to effectively drive sales in the digital age. And also get some free food.
Choosing a creative or artistic path comes with many financial challenges. Any advice for those struggling to focus on their artwork due to financial concerns?
I'm fairly new to Austin, but I've met a few "unicorns" who have lived here their whole lives. They always tell stories about how Austin became this creative area because it was an inexpensive city to live in. People could live off a part-time job, giving them time to pursue their creative work. Nowadays, it's a little different to live as a full-time creator, but nowhere near impossible.
I'm still learning the ropes of being a full-time content creator, but I think the best thing to do is connect with people. First, connect with creators you admire. Find someone on Instagram, preferably someone local, and learn as much as you can from them. Offer to pay them for their time if you can, or at least offer to assist them on a shoot for free. The value in what you learn is well worth it.
Recently I spent an hour shooting with my friend and amazing photographer, Andre Kirmanidis (@atx_andre), and that in-person interaction was more valuable than 100 hours of YouTube tutorials.
Next, connect with people who need creative work. Preferably people who are at the same level with their work as you are with yours, so you can grow and develop together.
Stay focused. There's a lot of money to make in creative work. That's appealing to some people, but I don't think the best creators even care. I think when you're dedicated to something, you do it for a deeper creative purpose, much deeper than money. Money is important for survival and growth, but beyond that, it becomes just something superficial. I think it's important to get compensated for your work and invest back into your own growth and development. Know your worth, but keep your creative purpose as your primary driving force.
How or where can people see your work? How can people support your work?
I'm all about supporting local artists and creators!
Website:
– www.eatmy.media
Instagram:
– (Food) @eatmymedia
– (Personal) @jonscotty_
– (Food App) @gydeatx
App Store:
– Gyde
You can support me by engaging with my content on Instagram, checking out my website, downloading the Gyde app, and hitting me up to connect and create! And beyond that, definitely, support local businesses and artists in any way you can. The creators in your community might be your next favorite artists, musicians, chefs, photographers, designers, whatever, but you'll never know unless you attend their art shows, play their music, follow their Instagram, try their food, and support the people who make your community unique. And find a way to tell your favorite artists that you admire their work. Art is so subjective; a few nice words go a long way.
Contact Info:
Image Credit:
@eat.my.media
Getting in touch: VoyageHouston is built on recommendations from the community; it's how we uncover hidden gems, so if you know someone who deserves recognition, please let us know here.