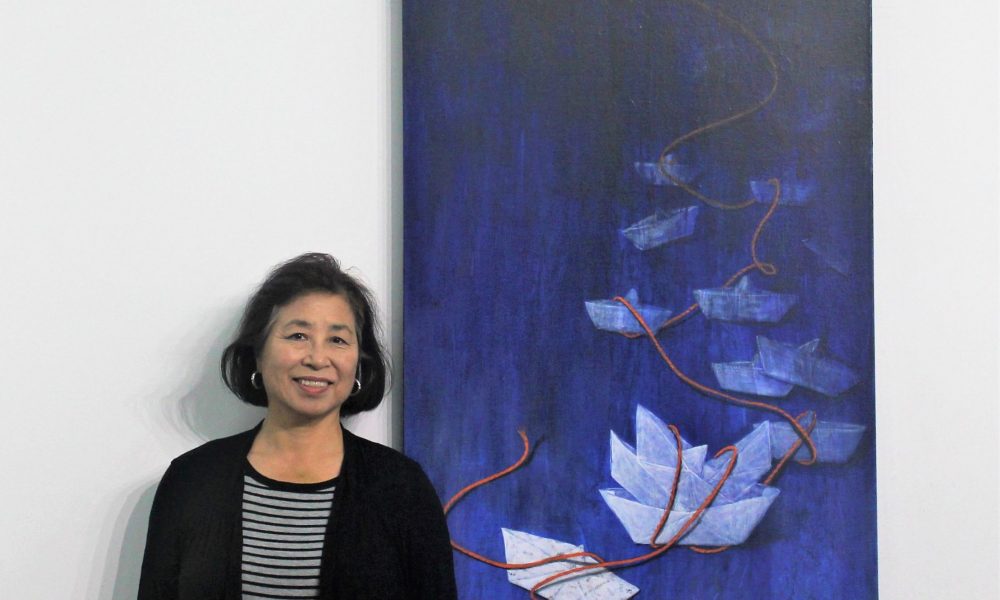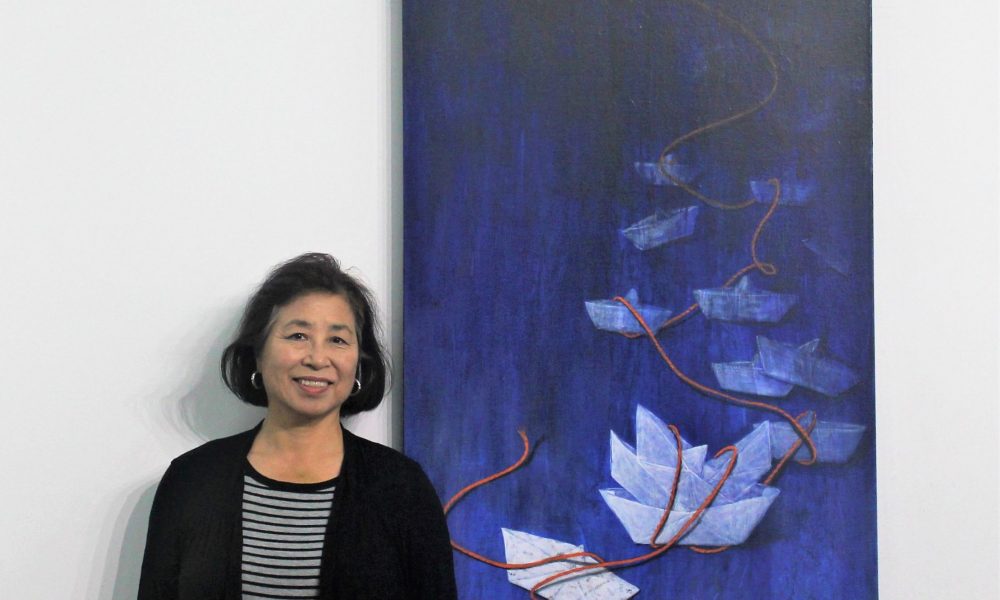 Today we'd like to introduce you to Kyong Burke.
Every artist has a unique story. Can you briefly walk us through yours?
I was born and raised in South Korea and came to the U.S. in 1981. We moved around for a bit before settling in Katy in 1990. For the first years, I focused on my kids, and eventually I took on work at a non-profit school for special needs children to help support my family. Being an artist was my childhood dream, but for many years, it could only remain a dream. But I tried to make time for it whenever I could. In my spare time, I taught myself watercolor and oil painting, and I often painted for myself so that I could have original art to hang in my house.
In 2010, I decided to sign up for a figure drawing class at the Glassell School of Art. By then, my kids were grown and out of the house, and I had enough time and stability to devote to my art. After a lifetime of teaching myself, this class at Glassell marked the beginning of my formal art education. It turned out to be life-changing. The next year, I quit the job I had been working for 14 years and began to pursue a full-time career as an artist. Over the next five years, I learned from the awesome teachers at Glassell, met with other artists, and developed new skills and techniques to bring to my art. This period really shaped the approach I take with my art.
I still have a lot more to learn, but after five years, I decided to take a break from schooling to take a new step in my adventure: opening a studio. My studio in the Sawyer Yards campus allows me to market my paintings and network with all kinds of artists, and since moving into this space, my opportunities have truly expanded. I've been involved in fundraising for charities, and my work's been exhibited in Texas, New York, Illinois, and New Jersey. Being an artist was my childhood dream, and I'm so fortunate that I'm able to pursue it in my fifties and beyond!
Please tell us about your art.
My art started with my paintings, and no matter where my life takes me, I always return to the canvas. Because I taught myself to paint using oil and watercolors, that was all I painted with many years. In those days, I focused on realism, and though these earlier pieces are very direct– mainly flowers, portraits, and landscapes– my subjects were all meaningful to me. My portraits represented family, friends, people I encountered, or people who influenced me, and my landscapes were often places I'd visited. Every time I visited someplace new, I would take what seemed like hundreds of pictures for my paintings. Many afternoons were spent looking through these pictures to pick the perfect subject to paint.
My classes at Glassell School of Art taught me to let go and loosen up, and experiment with different techniques and media. I developed a love for acrylic paint, because of its versatility, and today, most of my paintings are acrylic on canvas. I like to apply watercolor techniques to my acrylic paints, to take advantage of the textures of the canvas. The first marks, brush strokes, and colors I leave on my canvases are thoughtfully planned, but I'm not so strict with my paintings anymore. I let the composition adapt and change as I go, and there's never a guarantee that the final piece will look just as I've planned.
Today, my art looks very different from the watercolors I started with, but I think it still holds true to its roots in many ways. Often, I direct focus to my subject with a very direct, realism approach. Once the viewer takes in the rest of the painting, they will see the abstract elements all around the subject. My inspirations are from memories, and what I see and feel, and I try to blend real with the abstract to express it in a contemporary way. But no matter what intentions I have when I begin a painting, I like my viewers to have their own interpretations. To me, it isn't important that the viewers might look at my paintings and know what meaning I think they should have. I'd rather they find their own feelings and interpretations in my paintings. If they feel the same as I do, then it's a bonus for me, but it isn't the most important thing. I'll always continue to paint, because I feel there is something more I can express and can paint better than my last one.
We often hear from artists that being an artist can be lonely. Any advice for those looking to connect with other artists?
I think, right now, there's so much access to materials and new technology that there's a greater variety of art than ever, and more avenues for aspiring artists to learn, create, and find communities. It seems there's no shortage of artists these days, and I think that's a wonderful thing. Houston has so many organizations for artists to join, whether it's just to be social with other artists, or to learn from each other's art and thrive. In a city this big, there are so many resources that artists can access. For me, being able to attend the Glassell School of Art was a big plus. Also, WAS-H (Watercolor Art Society – Houston), Visual Arts Alliance, and Art League are all nearby, and I think local artists should absolutely join for the opportunity to show their work and socialize with other artists.
How or where can people see your work? How can people support your work?
My paintings are represented by the Serrano Gallery (www.serranogallery.com). Also, I have a studio located at the Silver Street Studios of Sawyer Yards campus. You can find me at Studio 321, 2000 Edwards St., Houston, TX 77007. My studio is open weekdays, and you can drop by– just call or text me first! I'm also at the studio every second Saturday of the month, and during events at the Sawyer Yards campus. I also have a website where you can find most of my paintings, and a shop where you can purchase scarves, bags, and shirts displaying my art. You can also email me to inquire about high-quality limited and signed giclee prints.
Contact Info:
Address: 2000 Edwards st.
studio #321
Houston, TX 77007
Website: www.kyongburke.com
Phone: 2813898347
Email: kyongburke@gmail.com
Instagram: @kyongburke
Facebook: @PaintingsbyKyongBurke
Twitter: @KyongBurkeArt
Image Credit:
Kyong Burke
Getting in touch: VoyageHouston is built on recommendations from the community; it's how we uncover hidden gems, so if you know someone who deserves recognition please let us know here.