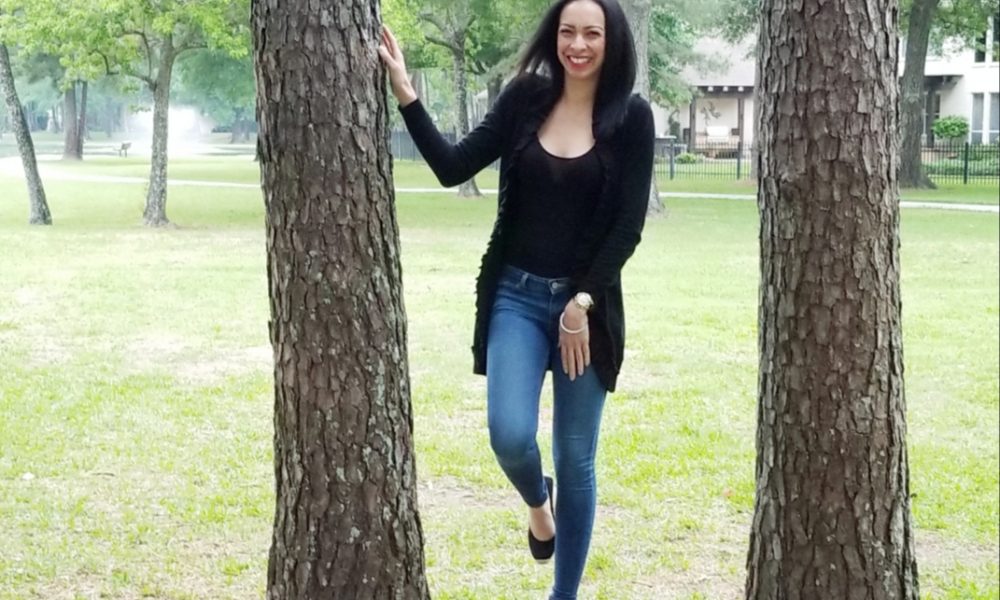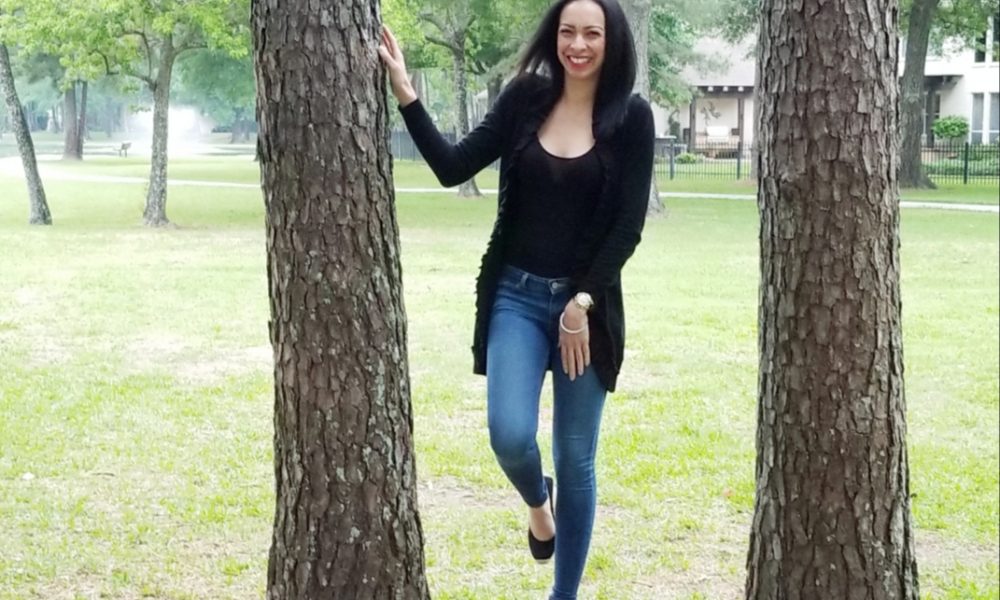 Today we'd like to introduce you to Lora Rosemon.
Lora, can you briefly walk us through your story – how you started and how you got to where you are today.
Joli Ide "Beautiful Mind" is inspired in memory of my beautiful sister, Latrece Bell. She was my classy, sophisticated, ambitious sister, who was also diagnosed with a mental illness, Bipolar Disorder in 2001. *Bipolar disorder, formerly called manic depression, is a mental health condition that causes extreme mood swings that include emotional highs (mania or hypomania) and lows (depression). During that time, we had no clue what that meant, we only knew something was wrong and that she needed professional attention. I remember the night it all happened, (a full-blown manic episode) and rushing her to the ER. She was hallucinating, her thoughts were racing with a master plan, and she thought she saw God. We were scared, confused and lost by the whole experience. * Manic episode is a mood state characterized by a period of at least one week where an elevated, expansive, or unusually irritable mood exists.
When we got her to the ER, they quickly took her, tied her down and sat us in the waiting room. When the nurse finally came out, she told us Latrece was Bipolar, as if we knew what it meant. We immediately began to cry, asking questions in concern about Latrece's well-being and what happens next. I remember the nurse looking at us like we were crazy and telling us, she will be fine and to fill out paperwork. It was way too much in one night. Once Latrece was released, life was a blur to recovery with her for me. I remember bits and pieces, but the main thing was, she became "normal" again sometime after.
Ten years later, Latrece's symptoms began to resurface. No one explained to us that this was a lifelong illness and that long-term treatment is needed to keep control of bipolar symptoms. No one explained the medication and side-effects or the warning signs of suicide or that suicide was even a factor. I also believe my family and I were in a state of shock and disbelief and did not know the questions to ask.
Sadly, April 20, 2011, Latrece committed suicide a day after visiting her doctor, that is a whole other story. After her passing we created a non-profit, to bring awareness, be a resource to the community, and to share our story in hopes of helping others not have to go through the similar circumstances.
Now, Joli Ide, Louisiana Creole for Beautiful Mind, is the living on of Latrece's story and mine. I not only want to share about her mental illness but also more of who she was and the greatness about her because people are so quick to think there is a specific face attached to having a mental illness. Joli Ide is about sharing each day that suicide is preventable by creating those conversations and a safe place where women feel comfortable to let down their walls and express real-life talk. Joli Ide is about my journey of losing my only sister, finding my way through the grieving process, learning more about myself and now having the confidence to be so transparent with my life experiences so that whoever receives my message has a true connection with me knowing we all go through things and that they aren't alone.
I know this may have been a lot and this is the short version, but I've been blessed with a purpose that burns deep and a vision that becomes clearer every day. If my story can save one life or help one person, I know I've done what I'm supposed to in my days here on earth. So, yeah, this is how I got to where we are today with Joli Ide.
Has it been a smooth road?
A smooth road would be an understatement, but the Lord obviously knew I could handle the process. Losing my sister has been one of the hardest moments in my life. I dealt with an anxiety of losing everyone else close to me after she passed, I dealt with the fear of being alone and without her. I remember not wanting to address how she passed because I was so afraid of accepting the word suicide. I cried every time I shared her story. I had triggers of hearing a song, riding alone and looking to the passenger side only to see she wasn't there. I began to doubt myself and look to others to have answers for me. Life was a blur for a moment, so I went through just going through the motions and unfortunately, some of my vulnerability was taken advantage of. Once I began to have a voice again, some people tried to quite that and question my motives, as if, this is my sister we are talking about. So was the ride smooth, absolutely not, was there a purpose in the midst of it all, YES. This has been a true self- development, learning and growing journey.
So, as you know, we're impressed with Joli Ide "Beautiful Mind" – tell our readers more, for example, what you're most proud of as a company and what sets you apart from others.
I am the Owner and CEO of Joli ide. I am recognized as a public speaker, in the Houston community, who persevered through the loss of a loved one by suicide, by sharing our story on a topic often swept under the rug.
I may not have a certification on paper, but I do believe that life's lessons and the journey have given me permission to specialize in motivating and encouraging women to be aware of their mental health, in an unconventional way.
I am most proud of being able to finally put the vision of this company out into the world. We launched on social media, Facebook, Instagram, Twitter and YouTube, April 1st, 2018. Coming in the month of July, we will host our first open invitation event in Houston and will officially launch in September (Latrece's birthday month). We are also hosting our first annual girl's getaway, October 25-28, in Montego Bay, Jamaica, She Flies Everywhere, co-created by Yolanda King.
So, proud I am, of the great beginnings unfolding before my eyes, all in God's timing.
What sets us apart is my story and purpose behind it all. By sharing and being transparent about anxiety, fear, depression, suicide, mental health in general and so much more, I have already made beautiful connections with women who begin to feel a sense of relief simply because I'm opening the topics. Joli Ide is about creating a safe space for some down to earth, judgment-free, unapologetic girlfriend talk.
Let's touch on your thoughts about our city – what do you like the most and least?
I'm a true Houstonian and couldn't see myself living anywhere else, although I can see myself having a couple of vacation homes away, throwing it out into the universe. I love that there are so many places to explore, that I believe many don't take advantage of visiting. I'm excited about hosting our Houston events at different venues, restaurants, and locations so that we get a new environment and experience every time we link up, Joli Bae's link Up.
I'm honestly one of the people that stick to the same place, ordering the same drink and food, so this is something new for me too.
I can't say I dislike much or even thought about it. I love Houston and most of the people here, I don't know them all is what I mean. I even like our crazy hot summers, I am a summer baby, my birthday is in August, so I look forward to the summertime. Maybe it would be good to have consistent weather, I think it could be kind of cool to have all seasons the way they are meant to be, oh and Lord give a beautiful beach. I'm sorry Galveston but something I dislike is how dirty our beach is, I do not like that water. I feel bad saying this but it's horrible. I stick to the pools unless I'm somewhere, where the water is blue and clear.
Contact Info:
Getting in touch: VoyageHouston is built on recommendations from the community; it's how we uncover hidden gems, so if you know someone who deserves recognition please let us know here.