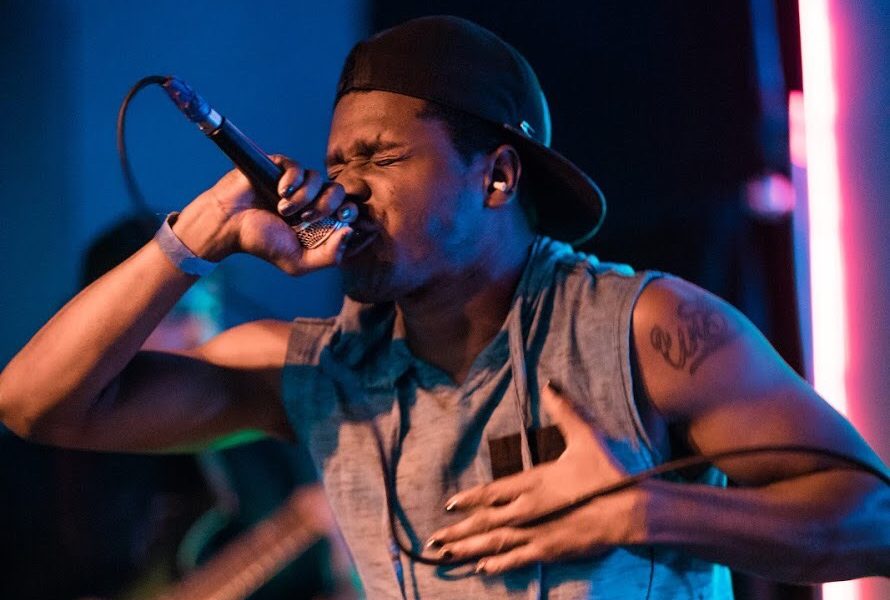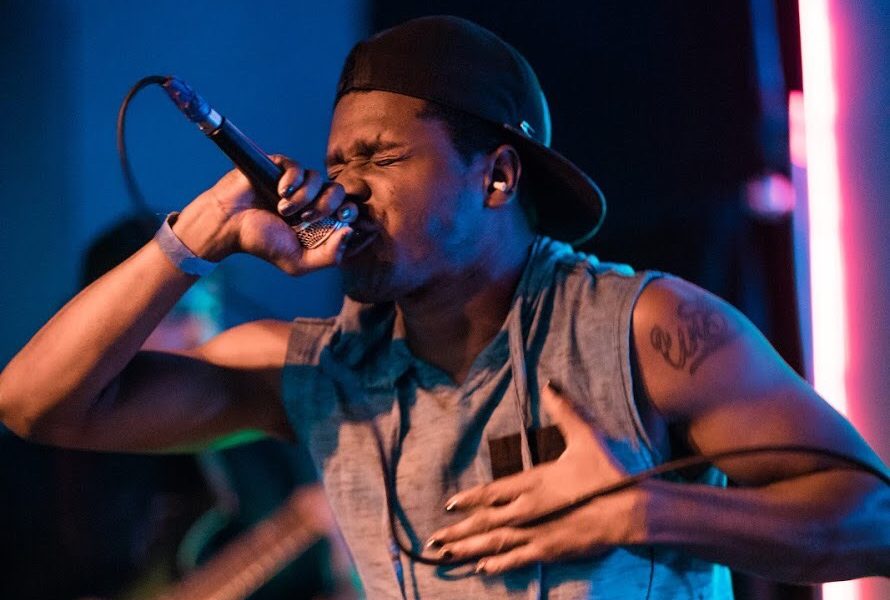 Today we'd like to introduce you to Michael Morét.
Thanks for sharing your story with us Michael. So, let's start at the beginning and we can move on from there.
I'm an actor, writer, composer, musician, and prog rapper under the name Khaos Light.
I started acting when I was about seven years old. My mom took me to the play Ralph and the Motorcycle and I was completely hooked. From there, I started acting and writing plays.
When I was 16, I was admitted to a mental health clinic for a failed suicide attempt. I was suffering from an undiagnosed major depression disorder, generalized anxiety and ADHD. Going to that clinic was a turning point for me. The experience at the clinic was really negative for me but the bright side was that my issues became very obvious to my parents. I was no longer able to hide all of the things that I was personally dealing with. After that alot a lot of art became about mental health. During my toughest time, I remember feeling so alone so the goal I tasked myself with was to create art that made other people not feel so alone.
In addition to acting, I am also a musician. I played drums in a band called Drama Jean for a few years. Working with that group was great because the lead singer Robert Baron taught me a lot about music theory and always encouraged me to push boundaries with music. Eventually, I went to college and didn't have a band anymore and realized that I wanted to create music on my own. I was listening to a Childish Gambino song called "Not Going Back" and one of his lyrics really hit me. "Whisky sipping wanna drink the whole bottle, but these smart middle-class black kids need a role model" After I heard that lyric, it made me realize that there is space for me to have a voice. So I picked up the pen and start writing music.
When I was beginning my rapping journey, I started working with a wonderful engineer named Sam Hinds. One day we were listening to Kendrick Lamar rap over jazz in his song "For Free" and we came up with the idea of me rapping over Instrumental music. I wrote a rap cover to a song called Dew by the band Chon. We recorded it and I bought VIP tickets for a Chon concert and got to meet the band live. I even got to go onstage with them during soundcheck and rap live with them. They were all really impressed and honestly, that was enough for me. A few months later, my dad texted me a video of me rapping with chon. Turns out one of the other bands recorded it and the video had about 20k views which was HUGE for me. I realized people thought what I was doing was cool so I started writing more and more covers. I ended up performing during Plini and Intervals soundcheck and went on tour with Catbamboo. Doing the prog raps were great because I was able to show how versatile the art of hiphop could really be.
Eventually, I asked my engineer Sam how I should go about writing my first album. (Failure To Adapt: Khaos Light) He told me to buy a music program and taught me how to use it. For the next two years, I composed over 20 songs and widdled that down till a tracklist of 9 songs. After writing the songs, I wrote a bunch of scenes to play in between the songs so that it would tell a linear story. The plotline was about a character named Richard Drake who has died. He is assigned two entities Kitt and Luna who represent the dark and light versions of his conscious. When you die, you get a chance to convince the council why you should move on to the next world. In this world, the songs on the album represent memories Richard has had. So kitt and luna take Richard through his memories (the songs) to develop a case as to why he should go to the next world. The album was received really well it meant alot to people. It was reviewed by Afropunk and a few other websites and I was really proud of how it was received.
In order to promote the album more, I decided to write a companion piece for the album. The concept I created was that my friends had heard my album and thought it was really sad. So they've decided to crash my album release party and stage an intervention for me. Their goal was to show me scenes from my life that they would act out and then hopefully, I would talk about my feelings. Also, in the deal in between each of the scenes, I got to play my songs live with a full band. It was a really great experience and the audience responded really well.
Once I finished my senior year at Texas State University's BFA Acting program, I luckily booked a job with the national tour with The American Shakespeare Center. The contract is for a year and I get to play Demetrius in Midsummer, Belarius in Imogen and The lead role of Tom Joad in The Grapes Of Wrath. Working with this company that has been such an eye-opening experience. They really respect me as an artist, I play the drums for all of the performance and they even had me create/and rewrite certain pieces for the company. I have had so so much fun traveling the country with this company.
What else should our readers know?
As of right now, I am on tour and also working on my next album/ composing a musical about my experiences I had at the mental health clinic.
Do you look back particularly fondly on any memories from childhood?
Spending time with my family. Thinking back to a time where my biggest troubles were video games and school
Contact Info:

Image Credit:
Lauren Parker, Howie Chen
Suggest a story: VoyageHouston is built on recommendations from the community; it's how we uncover hidden gems, so if you or someone you know deserves recognition please let us know here.