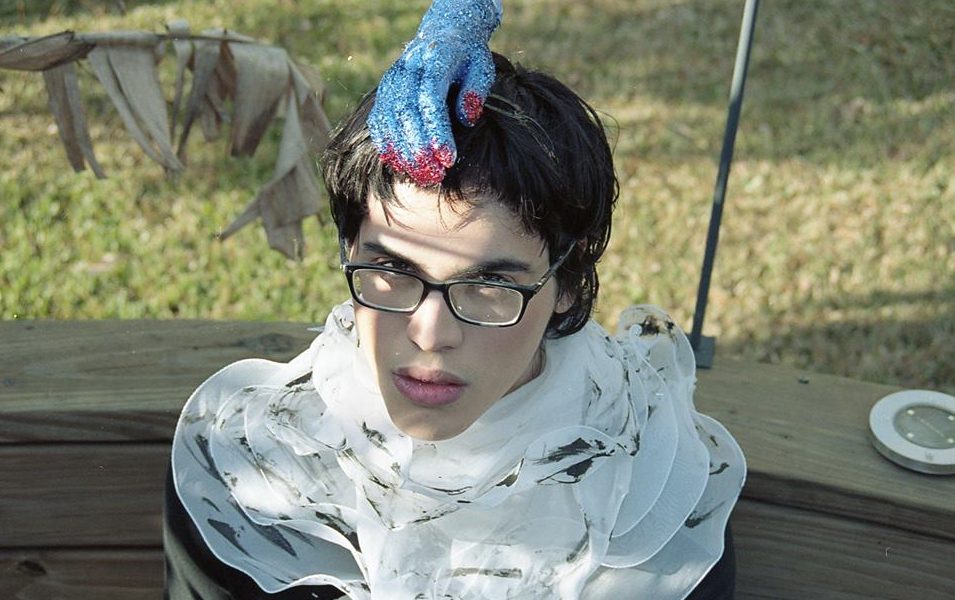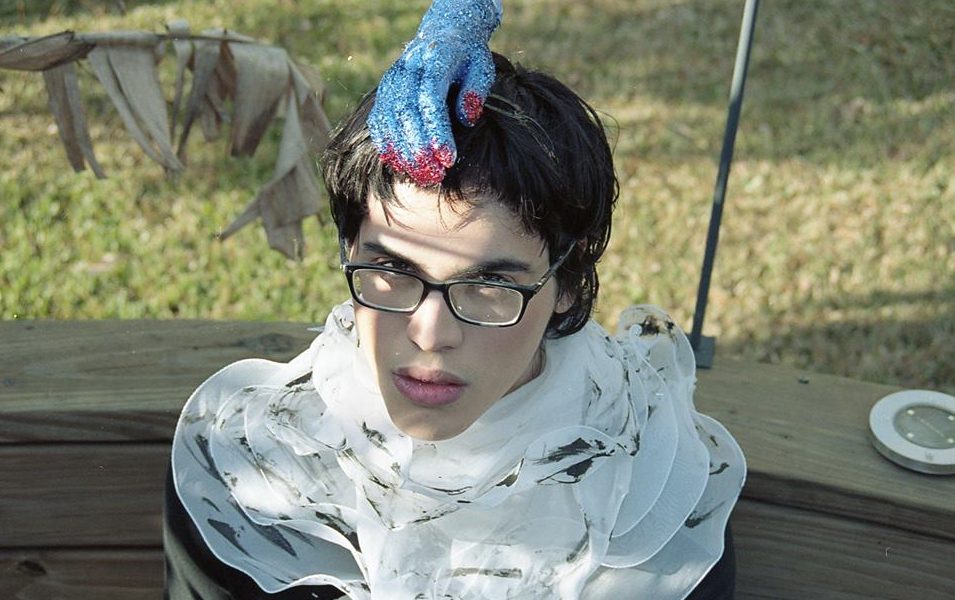 Today we'd like to introduce you to Raymond Compton.
Thanks for sharing your story with us Raymond. So, let's start at the beginning, and we can move on from there.
I like all the names, so I don't mind which you like to call me. I like to consider myself an artist and my form of mediums branch out to acting, painting, fashion designer, photographer, and drag queen. I pretty much do everything but basic math. Let's begin with Houston, I moved to Houston when I was seven from Paka, Malaysia. My only vision of the world outside of Malaysia was from TV, and the spice girls movie, so coming to this new land was a shock. I've always been someone who loved the arts as long as I could remember. I was very much inspired by my mother's own Kayan art, which involved beading textiles of pagan symbols of Borneo.
The first medium I studied was theatre arts in the 5th grade, and the first production I was in was Mulan Jr. as Qian-po. I never performed in front of an audience before that experience, and after the first one, I knew right away this is what I wanted to do for the rest of my life. The energy you can sense from the audience and from yourself completely transforming yourself into another being is a transcending feeling. I felt all of this at ten! From performing on stage, branched out into my love for fashion. I loved all the costumes, the textiles that were so important into driving these fantasies.
The color choices, the fabric choices, the silhouettes, all of these things just clicked in my brain so effortlessly. I had always been drawing and painting as long as I could remember, but it would always be quick doodles in class, but it wasn't until my senior year of high school that I took my first art class. I always enjoyed drawing, but I never thought to myself that I had the skill to actually translate my ideas. The class really helped me hone in my skills, and I knew from there that I was going to pursue it with full force.
From high school, I went to college to study Theatre Arts. I went to school with high hopes, and excitement that I would excel. Finally, I'm in an area of artists just like me pursuing our craft. College did not turn out to my expectations, I spent four years there and only received 1 callback in my last semester. It all was such a crushing feeling, pursuing something you were so passionate about and being told that you "just don't look the part sorry" really throws into a dark headspace.
Due to not being able to perform on stage, I would sign up to be in any student-written plays that were being done around campus, even if they were performed in some empty classroom to an audience of five people, I was there. All these performances opened me up a part of me that I didn't realize, which was how much I loved creating. Not just creating but being at the very beginning of something and building it. I started dabbling in playwrighting and directing in my time.
Since I didn't have much stage time, I started putting all my time and efforts into my other arts. I began painting and designing outfits as much as I could. I was so surprised at the positive and supportive reaction I would receive towards my art. It filled that void that had been created from the rejection I got from theatre. I knew when I left college I wanted to hit the ground running. I was very much inspired by fashion magazines and editorials, I felt that they were a great way to put a lot of my creative mediums into one.
I started to put together an outline of all my ideas for shoots that I wanted to compile into a body of work, a zine. I started to plan shoots with photographers and models for when I got back to Houston. As two months went by I started to realize that it would be much more difficult then I intended to be able to find all these collaborators, especially with having like no money! I started to work two jobs to help finance very thing, but the strain of working with everyone's schedule and also trying to find photographers to help capture my vision was getting to me.
From there, I started to dabble in photography myself. My friend Cameron helped me find a cheap film camera from eBay, and from there I started to plan a shoot a week. My shoots started to gain attention from others who wanted to collaborate as well. For the first time ever I'm having people who wanted me apart of their creative creations, I felt wanted for something that I hold so dearly that is my creativity. Apart of me still missed performing on stage, and I had always felt this urge to start drag from my other friends. So born was Kumquat! My drag creation.
My friend and drag queen Beck was able to give me a slot in their show "Smokebreak" at Guava Lamp. I wanted to create performances that felt like mini-plays, but over a pop track, it was a personal accomplishment to be able to use all my theatre training into crafting this 4-minute drag queen performance. Being in Houston, I've met so many fellow artists who have taken me in with open arms, arms that I've always been looking for my whole life, arms that have given me a foundation and support to be able to really excel in my art.
Great, so let's dig a little deeper into the story – has it been an easy path overall and if not, what were the challenges you've had to overcome?
I think a challenge I faced, that a lot of artists face, is the question of being good enough. I always plagued myself with the idea of "well maybe you're not good enough to be able to pursue this." What if my ideas are just something that is just not needed in the world, ideas that don't push a discussion, innovation, anything of substance. It really messes with your headspace, because I always knew I had the passion, the love for the crafts, so to not be able to support it with confidence from yourself, is such an ongoing battle within your brain. A true battle with yourself, trying your best not to self-sabotage.
We'd love to hear more about what you do.
I'm an actor, painter, illustrator, director, playwright, photographer, creative director, fashion designer, drag queen… I pretty much do everything! An artist I guess is a quick way to wrap that all up. I think what sets me apart is my ideas and concepts. I'm very much inspired by my own personal experiences in life and the cultures I was raised around.
My mother is Borneo Kayan which is first world people of Malaysia, and my father was born and raised in the backwoods of Kentucky. So these two cultures, two different lives, pouring all their learnings into their children gives me an interesting perspective. I'm always inspired by the dictomy of the two cultures and putting that into my work.
I am really proud of being able to truly find my voice and my style within in my art. I can proudly and confidently say that the work I put is 100% percent from a very personal place within myself, and being to see that be created into all forms of medium, is such a proud moment for oneself. To see your ideas that you hold close to you like your own children being able to be manifested into the world is liberating.
Is there a characteristic or quality that you feel is essential to success?
My own success comes from truly finding myself as a person, I always felt so lost on who I was because I spent so much time becoming someone who I knew could easily blend in and live an anxiety free life.
But I realized soon enough that utopia does not exist, and the real anxiety was within myself because I knew wasn't living my authentic self. So characteristic I find most important to my success is self-acceptance, self-understanding, living your 100% self and being it.
Contact Info:
Image Credit:
Charlie Jones, Cameron Tharp, Anthony Flores, Karo Cantu, Katelyn Kenney, Lindsey Garcia, Kennedy Loftin.
Getting in touch: VoyageHouston is built on recommendations from the community; it's how we uncover hidden gems, so if you know someone who deserves recognition please let us know here.