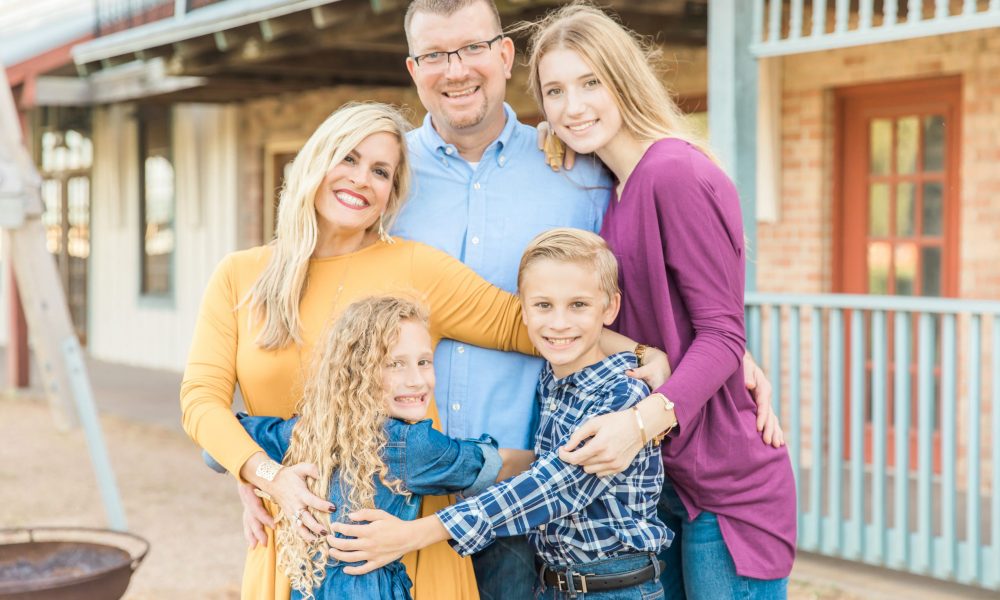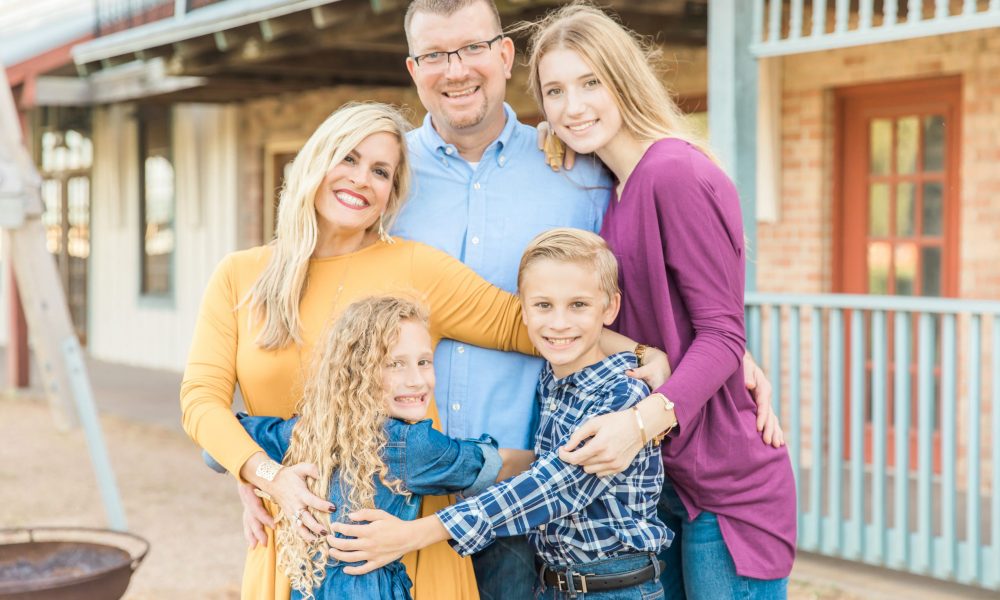 Today we'd like to introduce you to Jacquelyn Svoboda.
Jacquelyn, let's start with your story. We'd love to hear how you got started and how the journey has been so far.
On October 10, 2011, I was just another 34-year-old mother of three, but I was suddenly one of the newest members of a club no one wants to join. I was diagnosed with invasive breast cancer. My life & its direction were changed in an instant. I underwent 16 rounds of chemo, a double mastectomy with reconstruction surgery. Although the treatment was tough, my support was greater than I could have ever imagined. It is the support that I remember most.
Pink ribbons were placed on every tree in my neighborhood and gifts were left at my doorstep for weeks. Meals were delivered to my house three times a week for seven months. Friends threw a "cancer kick off" party, a "hair shaving" party and an "it's finally over" party just to assure that I found hope and strength through love & fellowship. I was never alone for any treatment or appointment. In November 2011, my friends & family coordinated a hugely successful benefit for me & my precious family in the event that medical costs were a burden. Mid-way through treatment my husband and I realized we would not need all the money raised, and therefore we felt led to do something important and meaningful for others with some of the money. After weeks of prayer, God put the plan on my heart… to do for others what has been done for me. This is where Friends Thru The Fight (FTTF) was born. Why not?
FTTF is a 501c3 nonprofit which provides financial distribution, spiritual support, meal calendar management, and home and hospital visits to qualifying breast and gynecological patients in Galveston County (& surrounding counties when space permits).
While sitting in waiting rooms, through caring for our FTTF patients and from being a patient myself, I have found that cancer takes on many forms for many people. Treatment can vary from minimal and short treatment duration to extremely invasive and lifelong. The key is that it' is ALL important and none of it's fun. It isn't all about the pink merchandise or fighting like a girl. For many, it's choosing to wake up every morning, do it all again, accepting all of the side effects as long as they get to see their children grow. The roll of the cancer dice is unfair, and it's terribly ugly. I count myself extremely blessed and because I've been given this chance at living life with intention. I hope to serve others at my fullest.
Through this journey, I found purpose through the chaos, and I give all glory to God who has provided a way. My hope is that through this organization & through the support of faithful board members and volunteers, we can continue to provide financial, spiritual and social support for those breast & gynecological cancer patients within our community who are going Thru the Fight.
Great, so let's dig a little deeper into the story – has it been an easy path overall and if not, what were the challenges you've had to overcome?
I am a full-time assistant professor at a university, a nurse practitioner and run a clean beauty business called EVER Skincare. I am currently a doctoral student at the University of Alabama, and I also am a mother of three and a wife. Because FTTF is a true non-profit, we provide all of our services through dedicated board membership and a strong volunteer base. Starting and sustaining a true non-profit along with many other responsibilities can come with its challenges. Some of the struggles for me personally have been balancing life, work and this service opportunity over time.
The greatest of challenges, however, is the nature of our mission which involves losing so many that we love. We have new beautiful local ladies join this undesired club almost daily. The calls, the texts, the messages with referrals some days can overwhelm. Honestly exhaust me… It's not the effort or time that is pressing, it understands that yet again another woman will walk the path I have, like others and some a much deeper journey. The young, the mature, the moms, the sisters, the daughters, and the friends.
There are days filled with devastating updates for some of our ladies with news too much to bear. News you just can't wrap your head around. Here I question the Why? The How? And the What now?
There are also sweet celebrations, finales in treatment, bells ringing and reports of restoration!! So here we praise and cheer each and every one!
I question so much. But one thing I do not question is the value each of these women, and their testimonies bring to my life and to so many others. Just recently I visited one of my favorite patients who was set for brain surgery the next day & my plan was to bring her some sunshine, joy & love from FTTF. A little gift, balloons, a card, and a hug, was the plan. But guess what? I walked away with the gift. The gift of that smile, her words of praise for God and for her undeniable faithfulness in the script He is writing.
A gift. Although some mountains may not always move just as we hope, the story that journey will tell will change hearts, comfort the broken and will be read for generations. So I choose to help others keep moving mountains!
"You were assigned this mountain to show others it can be moved."
My greatest advice for anyone who is seeking to form and maintain a non-profit is to follow your passion and share your gifts. If your heart is in the right place, it will sustain you, and it will change you.
Tell us about Friends Thru The Fight – what else should we know about the organization?
We have multiple fundraisers that help support and fund our mission which include:
1. Biennal Golf Tournament – "Teeing Off with Friends"- Set for June 13, 2019, @ Magnolia Creek Gold Course
2. Kendra Scott Gives Back @ Baybrook- Every October & May
Our organization provides:
1. Financial distribution, (annually ~$20,000 in our community), gift card distribution;
2. Spiritual/ Social support;
3. Meal calendar management;
4. Home and hospital visits;
5. Fight Bags- distributed to local clinics and patients;
6. Social events;
7. Annual Patient Appreciation Luncheon- where patients are celebrated and enjoy presentations by patients and medical providers related to survivorship, coping and other topics of interest.
We are extremely grateful to be able to serve those in our community during such difficult times. More than anything we also set out as an organization to share with those who have been diagnosed, that when we allow ourselves to turn pain, fear, and loss into HOPE, LOVE, and abundant FAITH, incredible things can happen. This is what FTTF and the opportunity to serve others has done with my diagnosis, and I know it can for others too.
"But they that wait upon the LORD shall renew their strength; they shall mount up with wings as eagles; they shall run, and not be weary, and they shall walk, and not faint" – Isaiah 40:31
Finding a mentor and building a network are often cited in studies as a major factor impacting one's success. Do you have any advice or lessons to share regarding finding a mentor or networking in general?
During my initial formation of the non-profit, I reached out to other local non-profit founders which proved to be helpful in troubleshooting and avoiding the same challenges they may have faced.
Contact Info:

Image Credit:
I Love Us Photography, Julian Quiceno
Getting in touch: VoyageHouston is built on recommendations from the community; it's how we uncover hidden gems, so if you know someone who deserves recognition please let us know here.