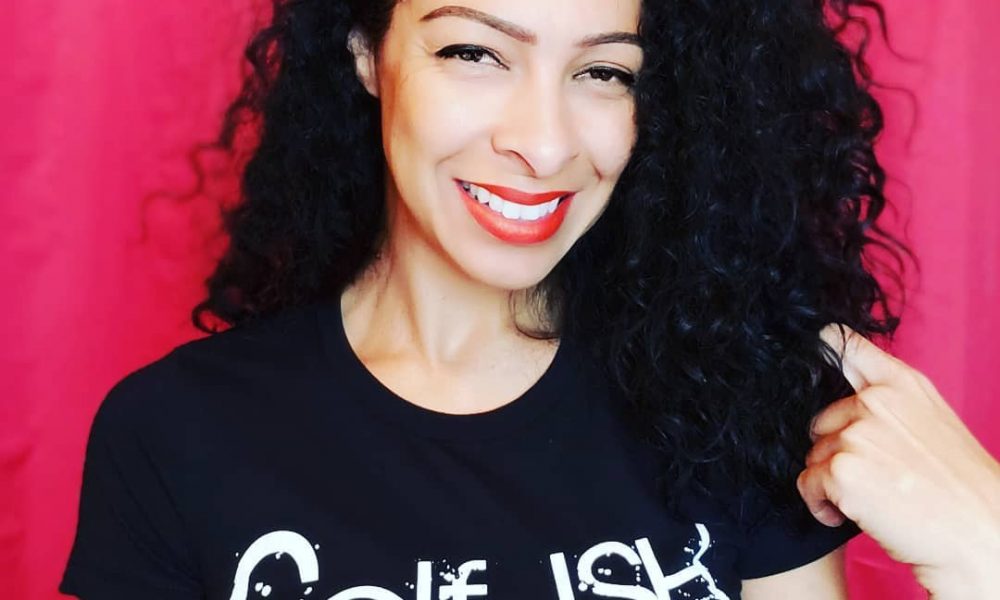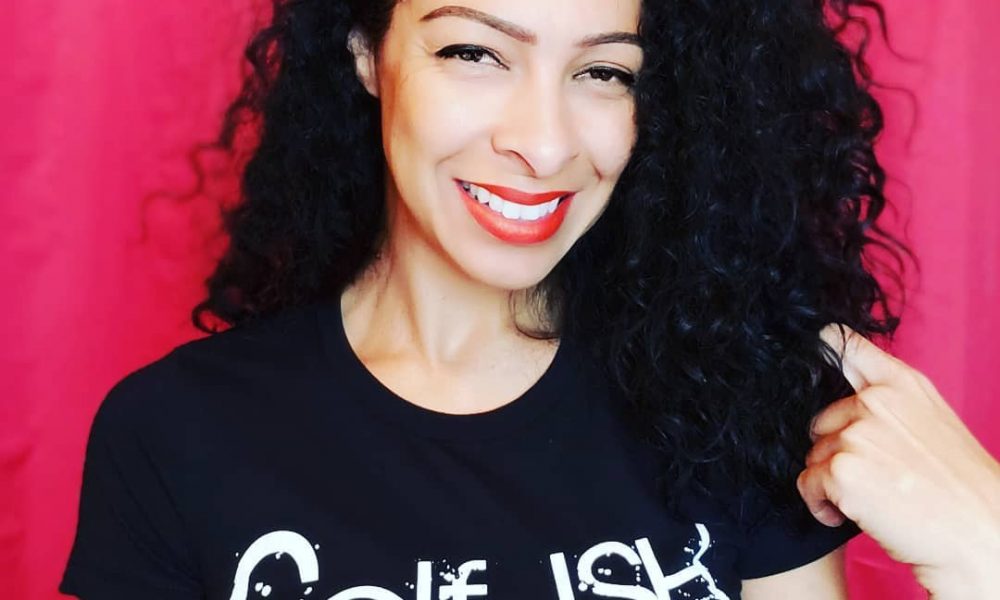 Today we'd like to introduce you to Lora Rosemon.
So, before we jump into specific questions about the business, why don't you give us some details about you and your story.
I'm a wife, mother, daughter, and a very Self-ISH woman. I've grown through a tough time in my life that has led me to this amazing space I'm in now.
Let's rewind for a second. In 2011, I lost my beautiful sister, Latrece, by suicide. Ten years prior to this unfortunate tragedy, she was diagnosed with Bipolar Disorder. My family and I had no clue what this meant. I never blame anyone for anything, but this is the one time I do believe the professionals failed us and sadly our story ended in loss, hurt and grief. 
Rather than focusing and dwelling on something that I could not change, I chose to live in honor of my sister; sharing our story in hopes of helping others. During this time, I became an advocate for Mental Illness and Suicide Prevention, co-creating our Non-Profit organization called "Live Beautiful Now" to bring awareness and break the stigma on mental illness. I also co-authored a book, Another Day with Her, which was basically journaling my thoughts and ultimately helped me cope with moving forward. I volunteered with organizations such as NAMI "National Alliance of Mental Illness" and AFSP "American Foundation for Suicide Prevention" and stayed active in the community. Little did I know; this was a prep phase to where I am now in life.
Instead of falling victim to my circumstances, I stepped into my purpose and passion.
This brings me to how I started Joli Ide, which stands for "Beautiful Mind", in Louisiana Creole. It's an Exclusive Membership for Women- Private Women's Club. I wanted to create a culture where like-minded women come together, diagnosed with a Mental Illness or not, to elevate the mind and build on the person they are meant to be. My journey of growth and rebuilding my life after loss, and creating pure happiness again, has taught me some powerful lessons of how our mind works. I am in such a great place right now because I'm in love again. Not just any love, Self-Love. It's brought out the best in me. Now's my time to help other women bring out the best in them by focusing on more Self-Love and the Understanding of Self-Worth. My sister is the inspiration behind this all. I can feel the presence of Proud-ness, if that's a word, LOL, from Latrece. 
Overall, has it been relatively smooth? If not, what were some of the struggles along the way?
Truth be told… not smooth at all. I've learned that with change comes a lot more change. One of my favorite saying is "Nothing changes, if nothing changes", meaning if you're not ok with where you are in life now, you must do something about it. I'm a true believer in the Law of Attraction, you get what you put out in the Universe. I also know that "thoughts become reality". It's so important to be aware of your self-talk and what you believe of yourself. At one point, I didn't believe in myself enough and allowed others to dictate my moves and play on my insecurities. I don't blame anyone but myself. This was a hard to lesson learn on building my confidence and having standards.
Life is happening for you, not to you and everything you go through in life has its purpose. As you evolve everything shifts around you and that means people, places and things, be ok with that. You should never have to compromise your standards or values to please anyone. You're in control, so own it. 
I know there is a trend right now, this "NO NEW FRIENDS", B.S. Building relationships are like building blocks for success. This doesn't mean tell the world your dirty laundry or intimate details, it simply means get your network on and be open minded to new connections. 
I could go on and on. This is what Joli Ide is all about. Bringing out Your Inner Best Self. Sometimes, you don't realize that you are holding yourself back or how much you are capable of because you've gotten so comfortable.
I was never one to settle for being comfortable but when life shifted with the loss of my sister, I fell hard… to ONLY get back up Stronger, Bolder, Wiser, and more Confident than before. Perspective…
Please tell us about Joli Ide "Beautiful Mind" – what should we know?
Joli Ide is an Exclusive Membership for growth seeking women. Our mission is to inspire women's mental health and well-being, creating a culture that affirms Self-Worth through Self-Love, Self-Discovery, and Self-Talk (understanding your thoughts).
We host live training's & workshops, private socials, and now working on my first retreat, set for 2021. We also offer our private online face book community as well as video workshops. AND, it doesn't stop here.
Becoming a Joli Bae "Beautiful Bae" is about joining a culture of like-minded women who are Unapologetic about creating the life they want, desire and deserve. Step out of your comfort zone and get inspired by Connecting, Engaging, Refueling, Accountability and a Safe Encouraging Positive Space, to build on your Authentic Self.
Around us, Self-Love equals Self-Discipline and isn't always about "the feel good" but doing what's necessary to elevate and make *ISH happen.
I'm most proud of taking the chance and believing in myself to create something I'm passionate about. Thinking back to the first social I hosted, I had a full RSVP list, but no one showed up. I could have let that defeat me, but instead, I grew from it and now host monthly socials with the "MEMBERS" of Joli Ide.
What sets me apart is that I BELIEVE in me. I believe in what I'm doing. I believe in the outcome and I'm relentless in pursuit of my dreams. I'm so confident and in love with the person I am today that I love being transparent in my proud moments and my fails, stumbles, and mistakes on the way to my definition of success and freedom.
I must give credit to my mom for believing in me as a child and still to this day with all her heart. She has let me explore everything that I've ever asked of her and she did it with the most "proud-mom-I-believe-in-you-attitude". She never once made me feel like a failure or that the phrase "I can't" even existed.
Finding a mentor and building a network are often cited in studies as a major factor impacting one's success. Do you have any advice or lessons to share regarding finding a mentor or networking in general?
Absolutely.
Seek and study people who are doing things you want to do and that inspire you. Use it to fuel you and help build on the person you visualize to be. Be open-minded to meet and engage with new people. Be an amazing, open-minded learner. Learn something new from everyone you meet by asking questions and listening.
For those who are afraid to speak up or don't know what to say, work on being authentically YOU. Hi, my name is… is a good start. DO NOT BE "AFRAID" OF REJECTION OR SOUNDING STUPID. The more you open your mouth, the better you get. You must be willing to try and try again, especially when it feels uncomfortable. Fail Forward and learn to get out of your own way. Take action and think about it later, sometimes. Don't overthink the process.
FYI, I'm one who genuinely loves to compliment. I can find almost any reason to compliment you on something. I might catch you off guard with a huge smile because I know they are contagious and can brighten someone's day in an instant.
I fuel my mind with people like Mel Robbins, Tony Robbins, Dr. Joe Dispenza, Les Brown, and Gary Vee to name a few. Trust me there is more. These people are doing things that give me life, so I study them and feed my mind daily with their content. These are mentors to me. I also must give credit to another mentor, Dr. Sonya Sloan, who has been with me and helped guide me through this whole journey of loss and grief, to now.
I'll end with this.
I create time to feed my mind when I wake and throughout the day, even as I work. I listen to YouTube or audiobooks faithfully. Honestly, my car is my university, because that's when I listen to content that inspires me the most. Your mind is so powerful. It's so important to be aware and conscious of what you choose to fuel and feed it with.
Pricing:
Joli Bae Monthly Membership- $10.99/mo *Private Women's Club *Private Online Community * Exclusive Intimate Socials * Safe Encouraging Space to be Yourself *New Release details
Joli Bae Annual Membership- $120/yr *Private Women's Club *Private Online Community * Exclusive Intimate Socials * Safe Encouraging Space to be Yourself *Special offers & New Release details
Joli Bae Ambassador- $99.97/mo *Private Women's Club *Private Online Community * Exclusive Intimate Socials * Safe Encouraging Space to be Yourself *Exclusive offers & New Release details * VIP Access * and more
Contact Info:
Getting in touch: VoyageHouston is built on recommendations from the community; it's how we uncover hidden gems, so if you know someone who deserves recognition please let us know here.