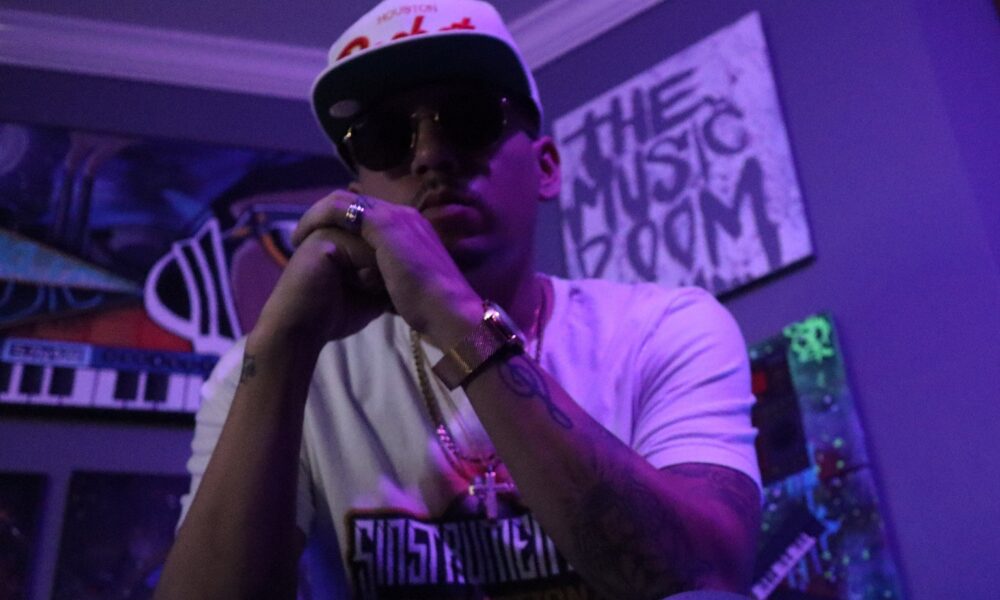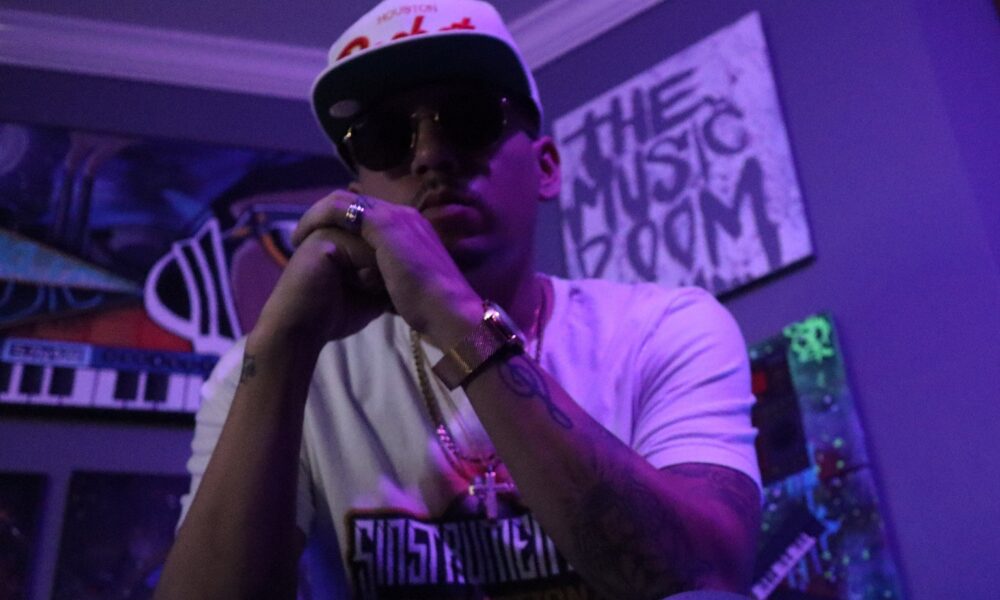 We are thrilled to be connecting with Sin Perez again. Sin is an Artist/Producer/Vlogcaster and is also a content partner. Content partners help Voyage in so many ways from spreading the word about the work that we do, sponsoring our mission and collaborating with us on content like this. Check out our conversation with Sin below.
Sin, it's been too long since we last connected. Thanks so much for taking the time to share your thoughts with our community again. Some readers might have missed our prior conversations, so maybe you can kick things off for us with a quick intro?
First name Sin last name Perez, I'm the owner of Sinstrumental Productionz, LLC which is a music production company in the state of Texas. I write, record and produce all my own music inside my home studio "The Music Room. I also vlogcast (vlog & podcast) in the music room, I started that earlier this year to give more to my listeners and supporters more than just music and so far it has been working out really good.
What inspired you to make music?
My inspiration to make music came from several people throughout my life and from hard times in my life. I'm the nephew of a musician, my uncle Chris was the first person I ever seen play an instrument and sing live, the way he loved and still loves to play inspired me to play instruments like the piano and then eventually In elementary I got into choir to learn a little about singing and then got into a program called the hand chimes to learn how to read music and play a new instrument. Years later in intermediate i was introduced to freestyle rap by a older kid that moved into my neighborhood, his name was Frosty he was a known gang member but was also known for his freestyle skill and he freestyled for me one time while hiding out at my house from the cops and I can't lie after he left I remember trying to rap like him but gave up after a few days cause i couldn't think of words to rhyme quick enough off the top of my head but he had most of my boys rapping up until he was killed later that year. By the time I got to high school all I listened to was rap music but I was also a troubled kid with no future plans and when I got convinced to rap by my boys I quickly dove deep into rhyming just to get better for each freestyle session that we had at my house in my garage on the weekends, at that time it was one my lowest points in life but music uplifted me and always had from then up until now because i felt like it was something I was good at in a long time and when i got signed to my first record label RockEmUp Records owned by Jon Chris "Pop" when i was 16 it just pushed me more into music. At this point in my life my inspiration to continue to make music is my kids, i always talk to them about doing what they love to do, doing their best and never giving up and when they look at me they'll see i never gave up on my dream i only gave in on my dream to be Great.
How do you maintain a good balance between life, family and music?
Honestly, I love being a dad and my kids come first before my social life, my music and my dreams but I still find ways to fit everything else in because I feel like as adults we also still have to have goals and dreams to keep us moving and enjoying life. My heart is for my kids and I feel like God sees that and often favors me by pushing musical opportunities towards my way. I built a studio in my house and my kids have a toy/game room right across from it so while I'm creating i can just look over and see them but most of the time they just come to my music room and jam out while I create, they love to watch and listen to what I do and many times they ask to play my keyboard or hit my drum machine so it always makes me feel good to see them try to make music and to just hang out around me it lets me know I'm doing a great job at being a dad.
What advice would you give to any other upcoming artist wanting to follow in your footsteps
Three main things that I tell every artist that have reached out for help guidance or advice. 1. Create the kind of music you like to create so that way you and your love for music stays connected.
2. Learn everything that you can learn about music business so that way you can always make the best business decision for you and your music because this music game is full of people that will do you wrong if you don't know much about it.
3. Be your biggest form of help, be your biggest fan and your biggest promoter, and what I mean by all that is help yourself stay on top of your game by researching daily on new ways that can help you and your music reach new listeners and new ways to gain money from music business, you have to be your biggest fan to keep yourself wanting to create something new and better than your last release and you have to be your biggest promoter by releasing and reposting your content daily on every platform available because nobody else promoters included are going to push you like you will push yourself.
What's the hardest thing to do while recording?
For me the hardest thing to do while recording is to be serious, I'm usually having a good time while making music so I could be joking and laughing in the vocal booth right before I have to lay my vocals down so sometimes my vocal tone doesn't match the vibe of the song and I have to stop acting up and redo parts of songs until everything is right. I'm a perfectionist with my music I'll record over and over until I feel like everything matches but other than that recording is usually a smooth easy process.
Would you record with one of today's main stream artists or would you keep it underground and record with a major independent artist?
I'll record with any artist that is interested in recording with me it don't matter if they're mainstream or independent because i really enjoy creating music with other artist that feel the same about music and when I record with other artist it brings out different elements in an artist on both sides especially when you are both aware of each other's talents. I do prefer to work with independent local artist though only because I feel like those artist care more about the craft and care to make sure that they bring their best creative wise.
If somebody offered you a deal but you would have to change your sound to an audience they wanted you to entertain, would you change your sound, or stay the same?
Years back i had that opportunity but I turned it down because I felt like if they were interested enough to sign me based off what they had heard from me musically then they shouldn't have tried to make me change my sound. The problem with most deals is they end up owning everything an artist creates under that deal and to me it's always been more important to own what I create, that was one of the main reasons why I started my own production company and at this point I'm not really interested in any deal because a label isn't really important like it use to be because these days you can reach all the same big platforms that they reach just by using a distribution company like the one I use named distrokid, i encourage every artist, producer and content creator to just research and learn how to do things on their own cause in the long run it can be more beneficial.
It was so great to reconnect. One last question – how can our readers connect with you, learn more or support you?
Thank you to the supporters that provided the questions for me to answer on here, my main source of connection is YouTube, on there i play my music exclusively before it's released and do vlogs about my music journey that are premiered on there for my subscribers and supporters. I have one main link that has a link to everything that I'm connected with including my merch link here at https://linktr.ee/SinPerez87
Contact Info:

Image Credits:
JayDotPerez, Soloko
Suggest a Story:
 VoyageHouston is built on recommendations from the community; it's how we uncover hidden gems, so if you or someone you know deserves recognition please let us know 
here.