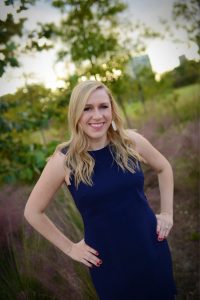 Today we'd like to introduce you to Jamie Lindley.
Jamie, please kick things off for us by telling us about yourself and your journey so far.
I am the owner of Jamie Lindley Lettering based in Houston. I began my calligraphy and hand lettering journey in early 2017, when I began planning my wedding. In this digital age, I knew I wanted to provide a personalized experience and had the penmanship to do it myself. This led me into the world of calligraphy and hand lettering. As a curious and motivated individual, I decided to teach myself hand lettering, and traditional and modern forms of calligraphy. There were so many books, specialty pens, pointed pens, nibs, inks and tons of gorgeous scripts that drew me further and further into this field. Through the months of practice, I became more comfortable and developed my own style and techniques, which continue to evolve every day. When my son was several months old, I decided to quit my job in Finance and stay home to take care of him full time. It was then I decided to use my skills and business knowledge to turn my passion and hobby for calligraphy and hand lettering into a small business. There is nothing more satisfying than getting to be a part of the most important occasions in people's lives, and the joy that comes from creating something beautiful for others. Though, it has been just under two years since I began my journey, I have learned so much and still have so much more to learn and grow in the years to come.
Can you give our readers some background on your art?
I am a calligraphy and hand lettering artist. I create handwritten designs on various mediums for weddings, events, corporate events, holidays, special occasions, baby décor, and custom commissions. The beauty of calligraphy and lettering is you can create beautiful handwritten art on almost any surface or material! The traditional mediums are specialty paper, handmade paper, canvas, and other paper materials. Some of the most popular non-traditional mediums include acrylic, wood, marble tiles, agate slices, cotton, leaves, chalkboards, door mats, mirrors, glass, and ceramics. Writing in calligraphy requires a dip pen with a nib and ink to create both thick and thin lines in a single stroke. Typically, downstrokes are thick, while upstrokes are kept thin and light. Calligraphy takes discipline to create the muscle memory of the different strokes and learning how to use the different nibs and varying pressures. Conversely, hand lettering, also known as faux calligraphy, uses the basic principles of calligraphy but using a pen, marker, or brush to draw the letters instead of writing them.
I feel in the era of digital everything, beautifully written words are more important than ever. I feel with all the technology, adding a handmade touch brings a sense of humanity and seeing pretty handwriting makes people feel special and happy. I love putting pen to paper, creating personal touches, and enriching people's lives with pretty handwritten words.
Artists rarely, if ever pursue art for the money. Nonetheless, we all have bills and responsibilities and many aspiring artists are discouraged from pursuing art due to financial reasons. Any advice or thoughts you'd like to share with prospective artists?
As a stay at home mom trying to start a small business from scratch, I have learned a few lessons along the way to help with the financial aspect of pursuing an artistic path. When I began my business, I used savings to start purchasing the many tools and supplies needed to perform calligraphy and hand lettering. I had to purchase a lot of different materials over time needed to create an example of the services and mediums I was going to offer to my customers. I think it's so important to do a lot of research on the Internet about starting a small business and learning your industry and niche and find some cheap and efficient ways to document your work and stand out from your competitors without breaking the bank. For example, photography; there are inexpensive materials like white cardboard, you can use as a replacement that emulates the photo studio lighting. With this, natural lighting or artificial lightings like the flash or light stand, and good editing skills you can create professional looking photos to document and share your work. Taking the time to figure out alternative solutions that are cost-efficient to get your business up and running is essential. I also monitor supply sales religiously and use all available coupon codes to re-stock supplies and materials. Until you are financially stable, I think it is equally important to invoice and be paid in full (or at least 50%) before beginning any project. This helps you purchase all the needed materials, and be compensated for your effort before you put in the time and energy.
I always say, "if there's a will, there's a way." Whenever I needed money to purchase more materials, I found other ways to generate some income to fuel my small business. For instance, I sold clothes on Poshmark for years to make money to invest in my business. I utilized my family and friends and their network to get some small paying jobs to help build my portfolio and start to earn revenue. It's important to know your value and what your time and skills are worth and do not undervalue your work because you are struggling financially.
What's the best way for someone to check out your work and provide support?
I have a website, www.jamielindleylettering.com, that is a great resource for people to learn more about me and my company, and see the array of services I offer, as well view my work and the content posted. I am an Etsy member, and run an active shop (www.etsy.com/shop/JLindleyLettering) where my services, as well as hand-lettered items, can be purchased directly by the customer; custom requests and orders can also be placed. I also utilize the many social media websites available. I am an active Instagram user and run a business Instagram account under my company name, you can follow me here: @jamielindleylettering. I love interacting with my followers and engaging in the calligraphy community. I have created a Facebook page, Jamie Lindley Lettering.
Lastly, I use Pinterest to post some of my work and available products with links to the source where the work can be purchased or serve as inspiration for others interested in calligraphy and hand lettering. I appear locally for on-site calligraphy services from time to time – and announce these opportunities on my social media sites!
People can support my work, and the work of other small business calligraphy and hand lettering community by purchasing handmade, handwritten products and services from the websit or Etsy shop. It is so easy to purchase similar products created in mass by the large chain stores, but if you care to support small business' or local business', then please take the time to seek us out and help keep calligraphy and hand lettering alive, while adding a personal, human touch to your most important events or items.
Contact Info:
 Image Credit:
Blue Media Works Photography
Getting in touch: VoyageHouston is built on recommendations from the community; it's how we uncover hidden gems, so if you know someone who deserves recognition please let us know here.