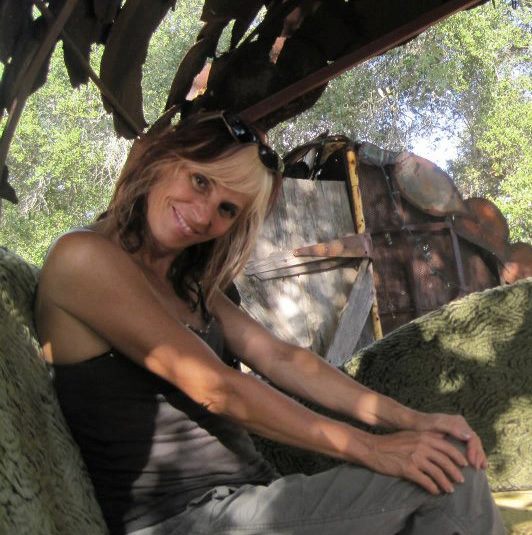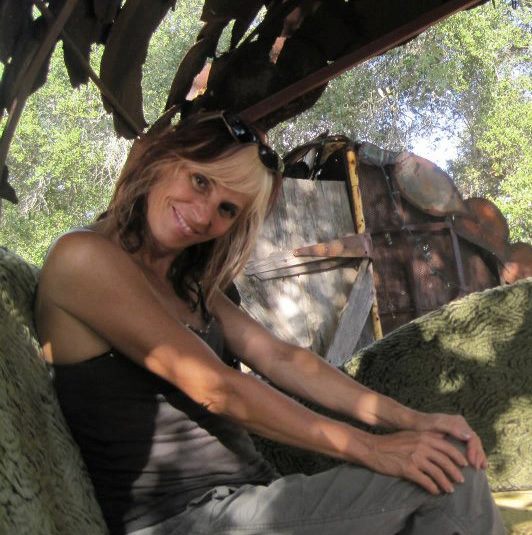 Today we'd like to introduce you to Lisa Nigro.
Lisa, please kick things off for us by telling us about yourself and your journey so far.
I started drawing at the age of seven, horses mostly, but I had no intentions of becoming an artist. I wanted to make money! And why shouldn't I? I was a straight-A student. But ART sort of happened to me when I was informally accepted into the art program at the University of Massachusetts in Amherst. I was primarily a painter then, but the moment I experienced working with molten metal and learned to bend steel to my will at the UMass Amherst foundry, I knew I had found my true passion. This is where I left painting behind, feeling it was a "dead" art, and where my intrigue for creating installations began and continued into my graduate school years in the University of Texas at Austin Art Department. I was accepted into their art program as a painter but quickly found myself enthralled with the various sculpture techniques I was learning in the sculpture department, brazing, working with torches, and casting metal. At that time, I was interested in confronting women's issues through the dissection of the body. I adopted body casting, mold making and the use of latex, and spoke of frustrations regarding women's sexuality in society, and also of my own past fears of living as a victimized woman. I was inspired by women who preceded me, those who worked in a similar mode and genre; i.e., Eva Hesse, Kiki Smith, and Ana Mendieta.
A year after receiving my MFA I went on to follow my infatuation with the west coast and moved to San Francisco where I met a group of artists involved in creating art for Burning Man. It was with my first attendance at the festival in 1996, and during the theme of "Hellco," that I decided I really wanted to create large-scale art in that Black Rock Desert of Nevada.
With a small honorarium from Burning Man, the opportunity to create metal and found object sculpture was presented to me in 1999 with my proposal for a larger than life sundial, which was actually an ancient deity in a child birthing position – Diana of Ephesus. Annoyed with the very idea of this "Man" Festival, I set out to create my own "Woman" for this Burning Man and designed this twelve-foot tall mud-clad fertility Goddess which served as a working sundial by day, and focal point of an all-woman performance piece by night. Unbeknownst to me at the time, by choreographing this performance with thirteen women enacting the four elements (earth, air, fire, and water) I had drawn upon my ancestral line of the Strega and created a ritual for women. Through the use of this mythic deity, I subconsciously attempted to bridge the gap between HIStory and the Present, Patriarchy and Matriarchy, and the Old religions versus the New — The fertility ritual had indeed done its work, the following year I was destined to tell the mythological story of "Dragon" through the building of Draka the mobile, kinetic fire-breathing beast.
I worked as a graphic designer for many years in Boston and San Francisco. So I also have a penchant for creating books, some of my proposals to build sculptures have been presented in the form of handmade fold-out books. I've documented several of my projects through picture books. I'm currently working on completing Nigro Pistol a collection of photographs spanning over thirty years of me peeing all over the world (haha), with some of my art included within its pages along with my collection of "vagina rocks" in nature photos, it's scheduled to be published by 2019.
2019
PHOENIX RISING
Currently seeking funding to reconstruct and install the flame effects system in the Phoenix Rising sculpture for FreezerBurn, a Texas Regional Burn. Anyone wishing to find out more about this project and/or make a donation please follow this link: https://www.gofundme.com/phoenixrising2019/
Can you give our readers some background on your art?
I enjoy the idea of my work being accessible as an interactive experience, which appeals to both the visual aesthetics and tactile senses of the viewer. I am interested in "the telling of story" through the making of things, especially about women, and for future generations of women to embrace. As a young girl, I yearned to be one of the boys; as strong, as fast – their equal. I built forts in the woods like them, tried to play sports as well as them, seldom wore dresses and never played with Barbie dolls. Like my grandmother, at one point, I had dreamed of designing fashionable clothing, so I took up pattern making and sewing. I transferred my ideas from paper to fabric; as time went on, the cutting and attaching of two-dimensional pieces to create three-dimensional forms changed to include steel and found objects. My sewing machine became a MIG welder. I had also dreamed of becoming an architect, some residual of my dad's engineering mind, this drives me to conceptualize these grandiose sculptures that are able to entertain the masses.
Today I still desire gender equality which I knew was amiss as a child, and much like those forts I built and games I invented in my childhood, I now dream of building fortresses of steel and playgrounds for adults and children alike to escape to. I strive to create space where our world may be reinvented. The language of symbology inspires me most when I paint, draw, and make small works; the mythological story is that which inspires me to build my outdoor works.
I'm always exploring new ways of making things. I fill the in-between time of building large art with an obsession with the human condition. My former ideas about a woman and her place in society once manifest through the use of body parts juxtaposed in a surreal fashion. I dissected the body from the outside only. Now that I am older, my gaze has turned inward, to the very core of that which keeps us alive – the human heart. That organ which symbolically also drives us to "want" whatever it might be in this absurd world.
Art has been a "calling" for me much like a priest or nun might be called to the Catholic Church. I was born into it, to live it, do it. I know no other way to live except to keep creating, and trying new methods and materials while manifesting my unique and innovative visions into a reality. Performance artist Linda Montano had a huge influence on my art and thinking during graduate school. She taught me that Art is Life and Life is Art.
What's the best way for someone to check out your work and provide support?
My mosaic swing set piece, the Phaya Nagas, can be enjoyed at Smither Park in Houston, Texas.
My sculpture assemblages, paintings, and concepts for large outdoor works are accessible at my website: www.flyingphoenix.biz.
Contact Info:
Getting in touch: VoyageHouston is built on recommendations from the community; it's how we uncover hidden gems, so if you know someone who deserves recognition please let us know here.