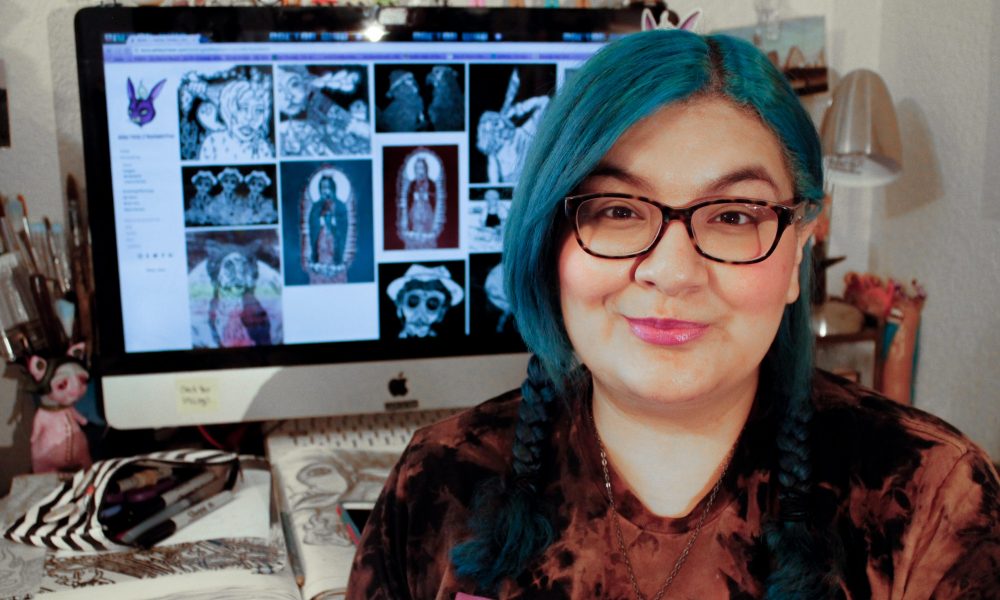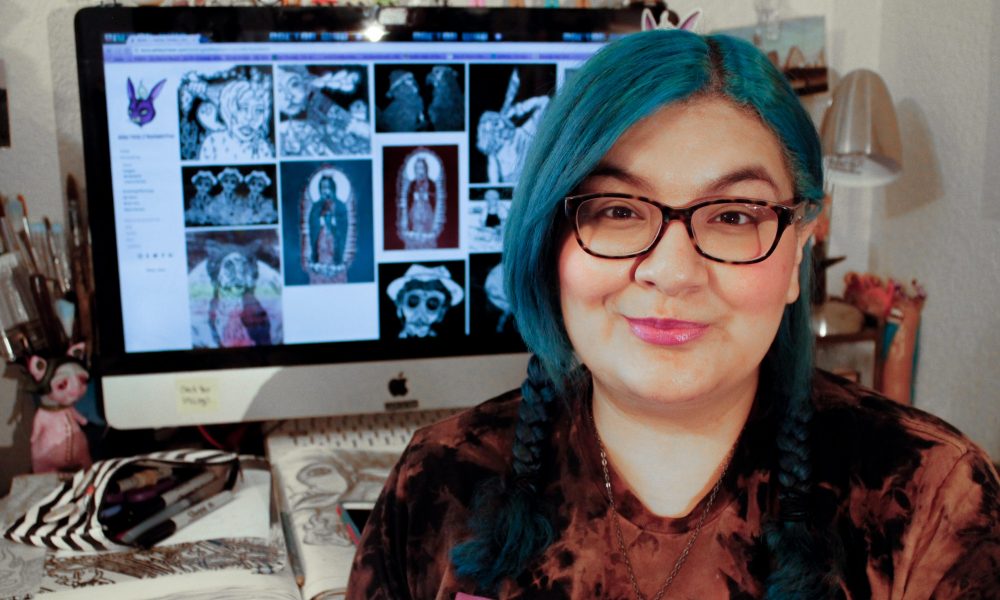 Today we'd like to introduce you to Ashley Tristán.
Ashley, we'd love to hear your story and how you got to where you are today both personally and as an artist.
I grew up wanting to be an artist. I don't think there was ever a time that I really wanted to do anything else rather than live a creative life. I was always that awkward, shy kid carrying around their sketchbook and always drawing any chance I got. Even though I took a lot of music classes, everyone that knew me as a kid knew that I was going to actually become an artist someday.
In college, I tried changing my director towards a major that would be geared towards finding a stable job, but halfway through I ended up switching to art. I was good at music, technology, and writing. Honestly, I could've done anything else, but I just could not let go of my love for art. I really had to just do what I felt was personally right for me.
Out of the blue, I just decided to take a chance on leaving my hometown to pursue my artist dreams and applied to the University of Texas in Austin without ever having even visited the city before. It was definitely a big culture shock to me since I had lived on la frontera (Texas-Mexico border) my whole life. Suddenly I was in this big city full of so many different kinds of artists. I knew I had to really follow my dreams while I had the chance.
After I graduated from college, I moved back to my hometown of Laredo, created my identity as Moonhowler Press, and have been working from my home ever since. I'm constantly driving around Texas doing art shows, participating in print exchanges, selling at art markets, and meeting with other native artists.
We'd love to hear more about your art. What do you do, why, and what do you hope others will take away from your work?
I am a printmaker and bookmaker by trade. I mostly work with linocuts, woodblocks, monotypes, etchings, and screen printing. While I do dabble with other mediums, printmaking has been my number one. I love that it's a good mix of working with 2D and 3D elements and combines both fine art and craftiness. It definitely keeps my hands and mind busy, which is so therapeutic for me. It allows me to make multiples of the same work and makes art more accessible to those who can't afford to pay high prices or for those who feel like they aren't represented in art establishments. Printmaking has always had its roots in DIY grassroots and guerrilla movements, so it's very tactile and community-based. It allows me to connect to folks on a more hands-on level that certain mediums just can't.
I feel like my work is constantly evolving, but for the most part, it revolves around my childhood, my latinx culture, how I've struggled with my identity, my constant battle with anxiety, and how living on La Frontera has shaped me. Some of it is political, and some of it is satirical. Mostly, it's a cluster of mixed emotions and trying to overcome it all. My work was made not just for me, but for my home and those who may also have trouble identifying with their culture or identity, or even those who have always had pride in themselves.
Do current events, local or global, affect your work and what you are focused on?
I believe so, especially with social media being the main source of communication these days. I feel like it's so much easier for artists to have a platform and it's definitely made art more accessible to not just your local community, but across the country and globe. I found that it's easier to put your work out there and have it be seen by so many people, especially if you live in a place that doesn't have enough support in the arts. Without social media, I honestly don't think I would've gotten far as I have today. It's definitely opened up a lot of doors for me and for other artists that I know.
Politically, I feel like there has been more involvement in the arts no matter what side you fall on. It's definitely become more politically charged these past few years. There has been a lot of protests, performances, and shows inspired by how people are currently feeling in this country. Every week there's something happening in the news, and it's definitely been striking a chord within folks. The one thing I must mention though is that funding for the arts has been cut back. So right now more than ever, we need people to support the arts and come to shows, buy work, etc. Just support in any way that you possibly can.
Do you have any events or exhibitions coming up? Where would one go to see more of your work? How can people support you and your artwork?
Currently, I will be having some work up at La Peña in Austin. I'm constantly doing shows around Texas, so I frequently post-show announcements over on my Instagram (@MoonhowlerPress).
You can support me by following me on social media or by checking out my Etsy shop, MoonhowlerPress.etsy.com.
Contact Info:

Image Credit:
Ashley Tristán
Getting in touch: VoyageHouston is built on recommendations from the community; it's how we uncover hidden gems, so if you know someone who deserves recognition please let us know here.